Last Updated on June 17, 2021 by Lori
Are you thinking about getting an RV for the family but wondering if RV Life is right for you? Today, there are so many ways to enjoy camping that when you hear someone say, "I'm going camping this weekend!" it could mean they will be camping in a tent, cabin, camper van, truck camper, motor home, or travel trailer!
But why is it that so many people love camping?
Here are the Ten Best Reasons why so many people have fallen in love with the RV Life and tips to find out if this type of adventure is right for you!
This post contains affiliate links for your convenience which means if you click on a link and make a purchase, I will earn a commission at no additional cost to you. Please see our Disclosure Policy for more information.
WHY SO MANY PEOPLE LOVE RV CAMPING
The reasons why families and couples of all ages love RV camping are endless.
One of the main reasons people love the RV Life is they Love spending time with family, exploring the outdoors, and exploring all the beautiful places this country has to offer!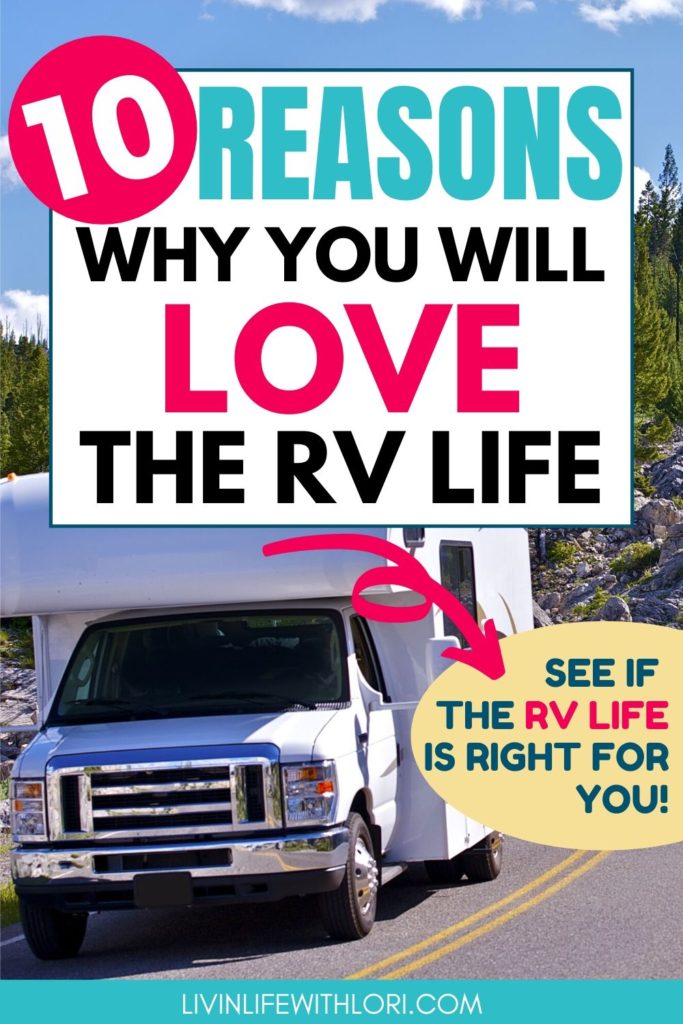 This is what camping is all about.
You've heard the phrase "Living the RV Life" – but what exactly does that mean?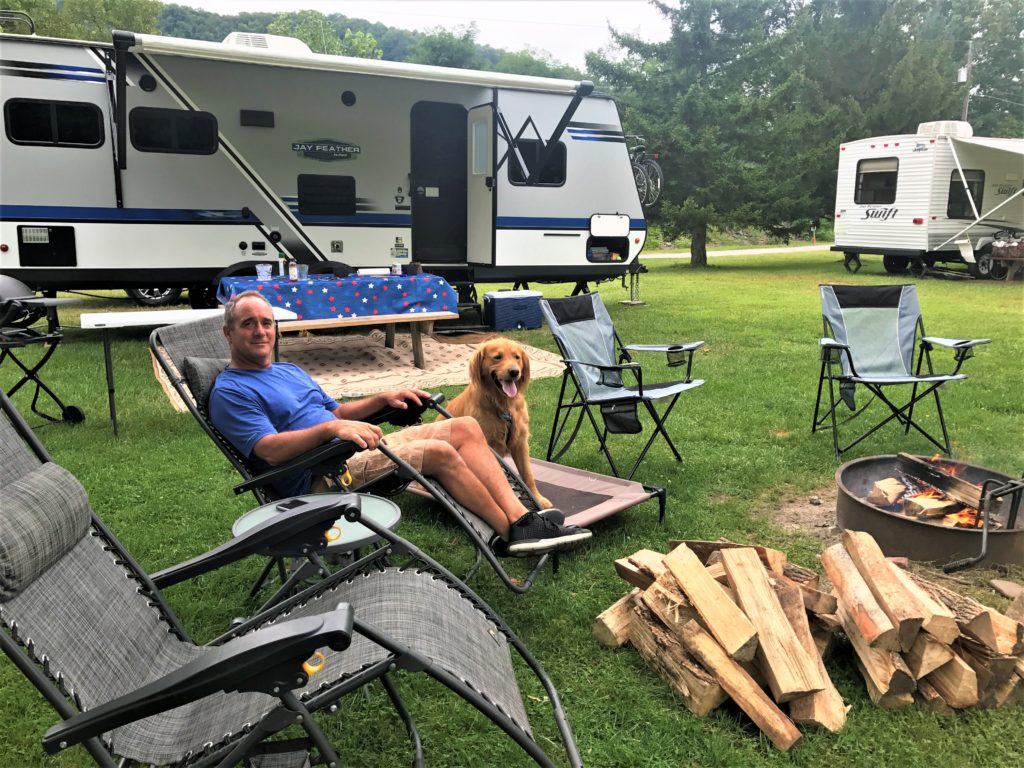 Enjoying the RV Life can mean different things.
It doesn't always mean living and traveling full-time in your RV, travel trailer, or camper.
It might mean you take long weekends or week-long trips traveling in your RV to a destination then return home until your next trip! These campers are sometimes called Weekend Warriors.
The RV Life can also mean that you park your RV for the camping season and camp all summer long as a seasonal camper.
Perhaps you even drive back and forth from your bricks and mortar home to your RV enjoying it when you want to during camping season.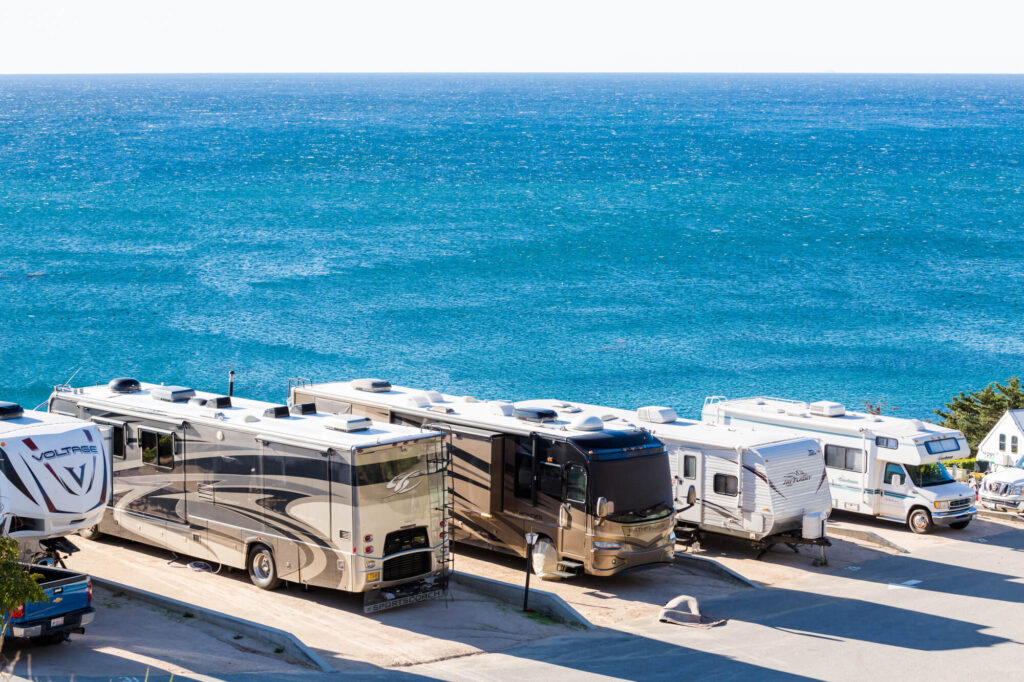 According to the RVIA (RV Industry Association), in December 2020, there was a 46.8 % increase in RV shipments compared to December 2019. The RV Industry provides over 596,000 jobs and $32 million in wages.
That means something.
RVing is BIG.
Just count the number of RVs you see as you drive down the highway. You can find an RV to fit any lifestyle!
You can choose from a "Big Rig" to a "Tear Drop" sized RV; you can also choose from a motorhome, travel trailer, truck camper, toy hauler – you name it – you will find a size, shape, style that will fit your family's needs.
Read more about How To Choose The Right RV For You And Your Family

Why RV Camping Is So Popular
You may be wondering how and why did RVing grow to be such a huge industry?
That's a tough question. One could say that people are tired of the hustle and bustle of the city.
Families are tired of eating out, tired of the everyday grind; and, are looking for a way to re-connect with their loved ones.
According to the Bureau of Economic Analysis, RVing was the second-largest conventional activity nationally with $16.9 billion in current-dollar value-added.
Whatever the reason YOU might be thinking about RV Life, here are some basic things you want to consider before making such a financial decision.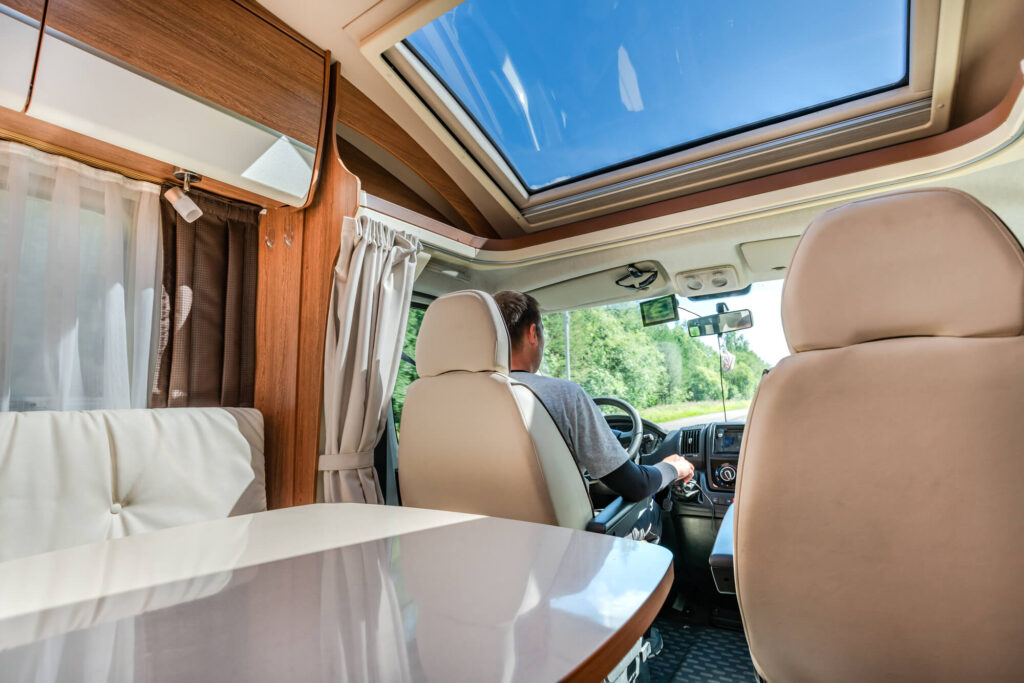 Pro Tip – Rent before you buy an RV!
Did you know you can rent an RV to see if you and your family like camping?
Learn more about renting an RV in your area!
BENEFITS OF THE RV CAMPING LIFE
1. You Can Travel Where And When You Want

To Go
The flexibility of traveling at the drop of a hat is one reason we chose to purchase our travel trailer.
Although we are not full-time RVers, we take week-long trips and long weekends to places that we've always wanted to visit!
If we decide that we want to take a trip to the mountains for the weekend, all we have to do is find a campground that has availability, make a reservation…and go!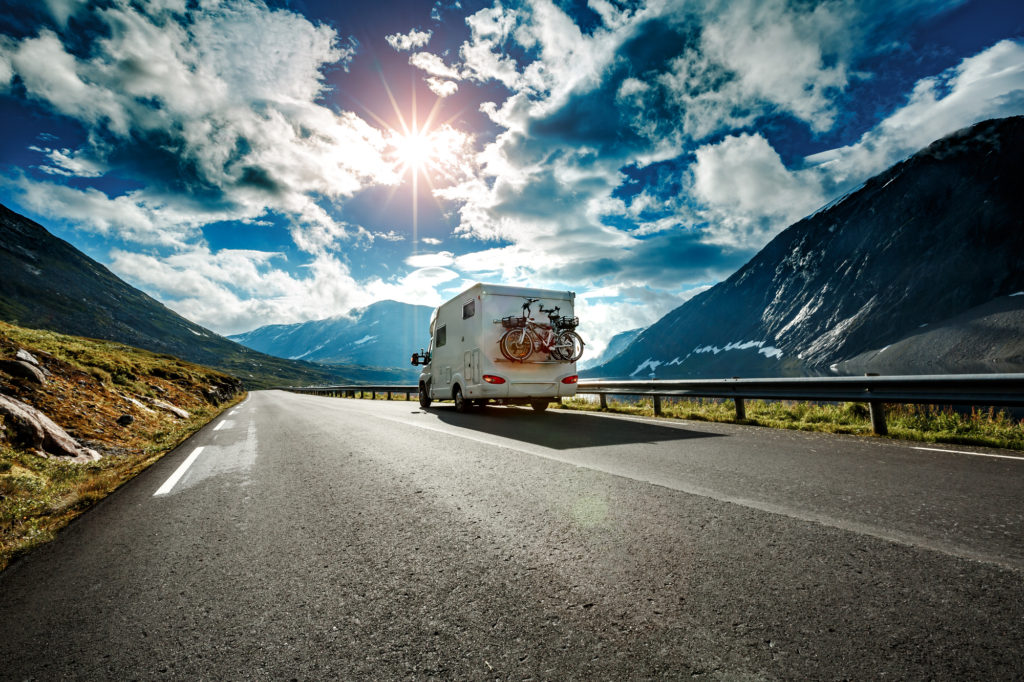 2. You're Not Tied To A Schedule When Traveling In Your RV
You want to be sure to get to the campground before it gets dark, but if you're a half-hour or an hour late – that's ok!
You won't have to stress about:
Is someone taking you to the airport – will you be taking a car service?

Do you have enough time to get through security?

The stress of missing your flight

Do you have to rent a car at your destination?

How do you get to the hotel once you land?
Instead, it's more like…
What time do you want to leave?

What do you want to eat once we get to the campground?

Let's not forget to tell the campground office to deliver the wood right away so we can start a fire

Do we have enough ice to keep our drinks cold?
With the proper planning – you can Easily Plan Your RV Camping Trip!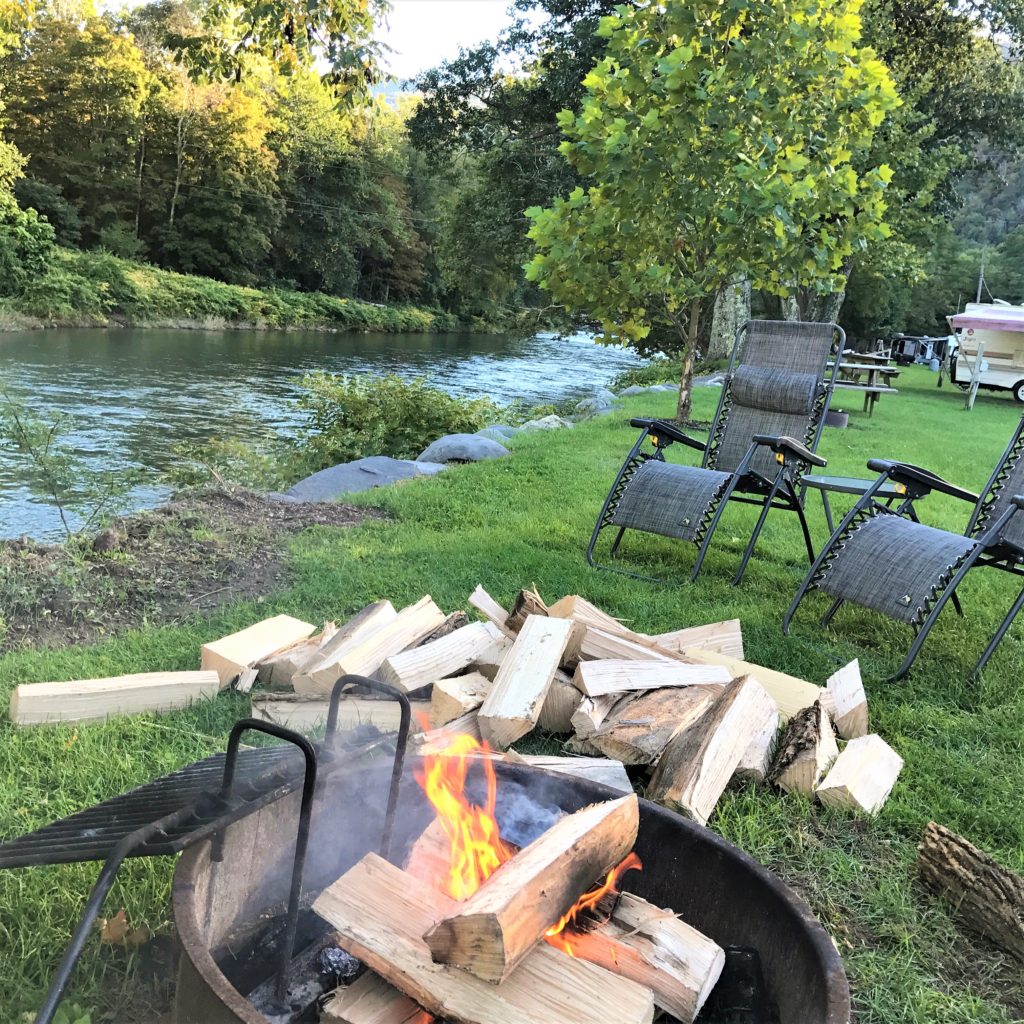 3. Planning Is The Fun Part Of The RV Experience!
Once you decide where you want to go, you need to figure out how long it will take you to drive there. Planning and organizing your trip will be a little different than planning a car trip.
For one thing, you need to take into account you are either driving a motorhome (and most likely pulling a small car behind) or pulling a travel trailer behind your truck or SUV.
Traveling in your RV will take you LONGER to get there than if you were just traveling by car.
Keep All Your Reservations for your Camping Adventures Organized!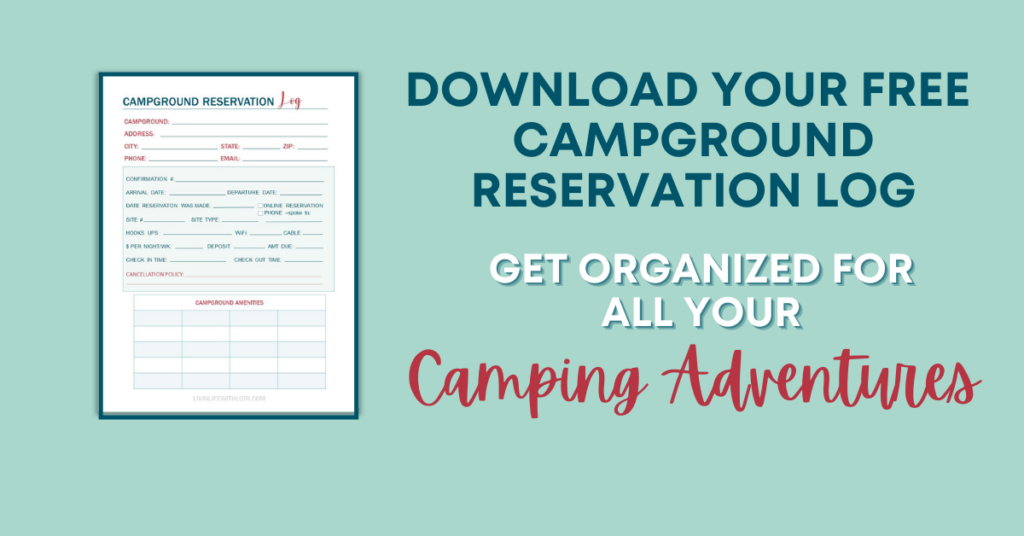 In fact, you might even have to stop overnight in a campground or you are planning to boondock overnight at a Cracker Barrel or Walmart (be sure to get permission before you set up!), you could plan to take a few days to get to your destination and check out Roadside attractions along the way!
Many times these stops end up being THE BEST things about the entire trip!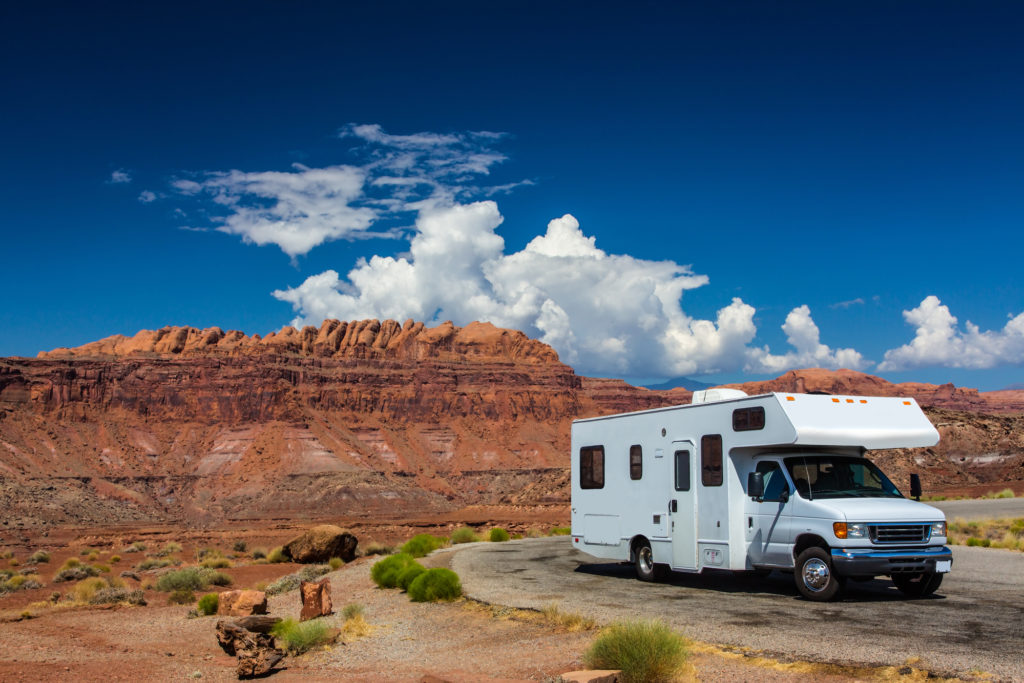 4. Make New Friends While Camping
It's no secret, campers like sitting around the campfire to talk, swap stories, and tell tales about their camping experiences!
It's fun!
Campers are friends for life that you may or may not see again – but you will remember what a great time you all had together!
We continue to stay in touch with people we've met at the campground texting back and forth about places we've been to and the best campgrounds we've each camped at. It's fun to compare their experiences with ours every year.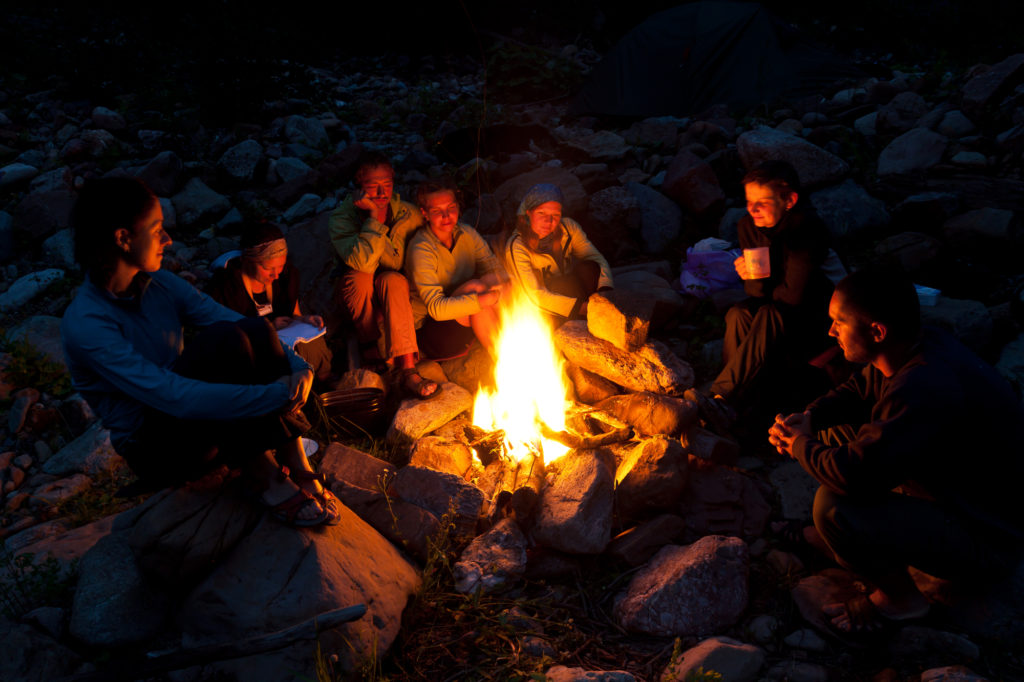 5. RVing Is A Great Way To Connect – Or Reconnect – With The Family
We have two daughters in their mid to late 20s (one is married) and our son is in his late teens.
We LOVE when they can all clear their schedules to camp with us at the campground!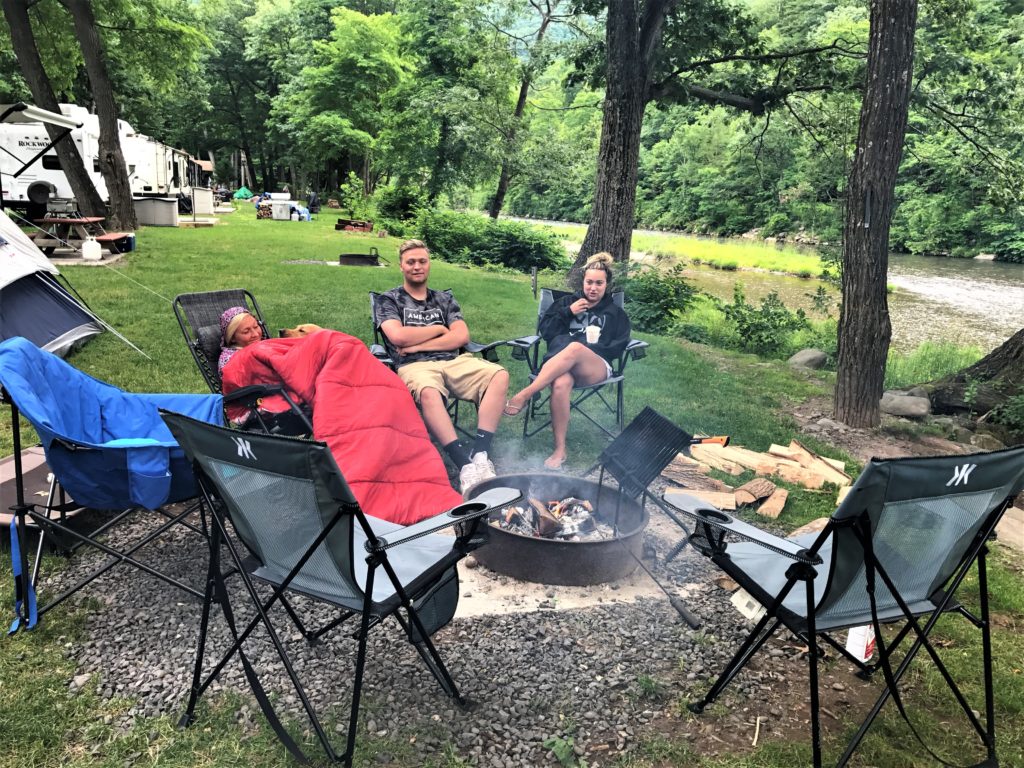 Sitting at the campground, telling stories, and playing cornhole are just some of our favorite things we like to do.
Our cornhole tournaments can get pretty competitive too.
This past year, my parents joined us on one camping trip.
They have been camping for over 40 years and loved seeing how camping in the northeast compared to camping in the south.
Plus, who do you think was the "King of the Cornhole tournament?"
My DAD!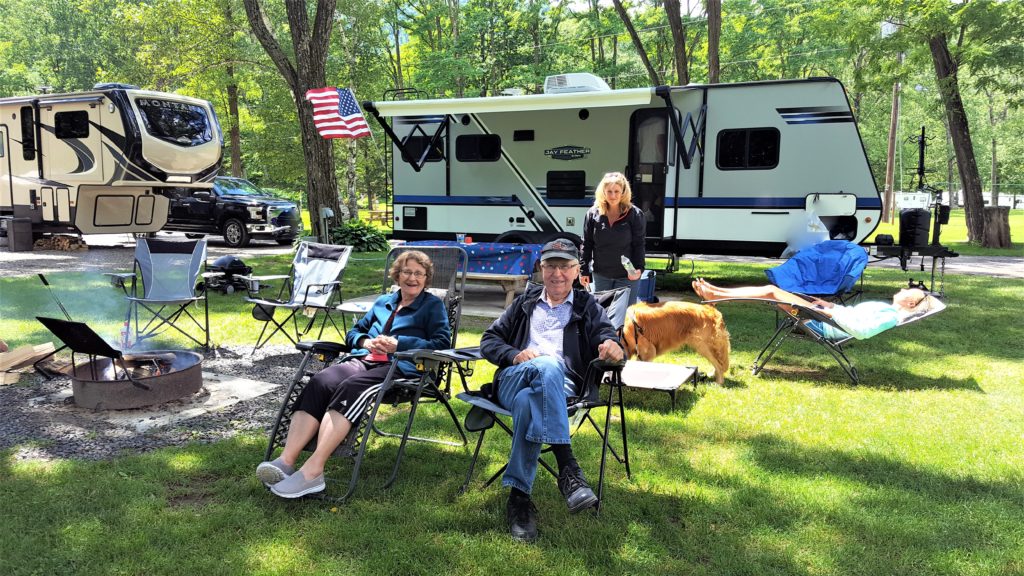 You will make many lasting memories that you will talk about for years while RV camping!
Pro Tip – Keep all your camping memories in your
Camping Adventures Journal & RV Logbook!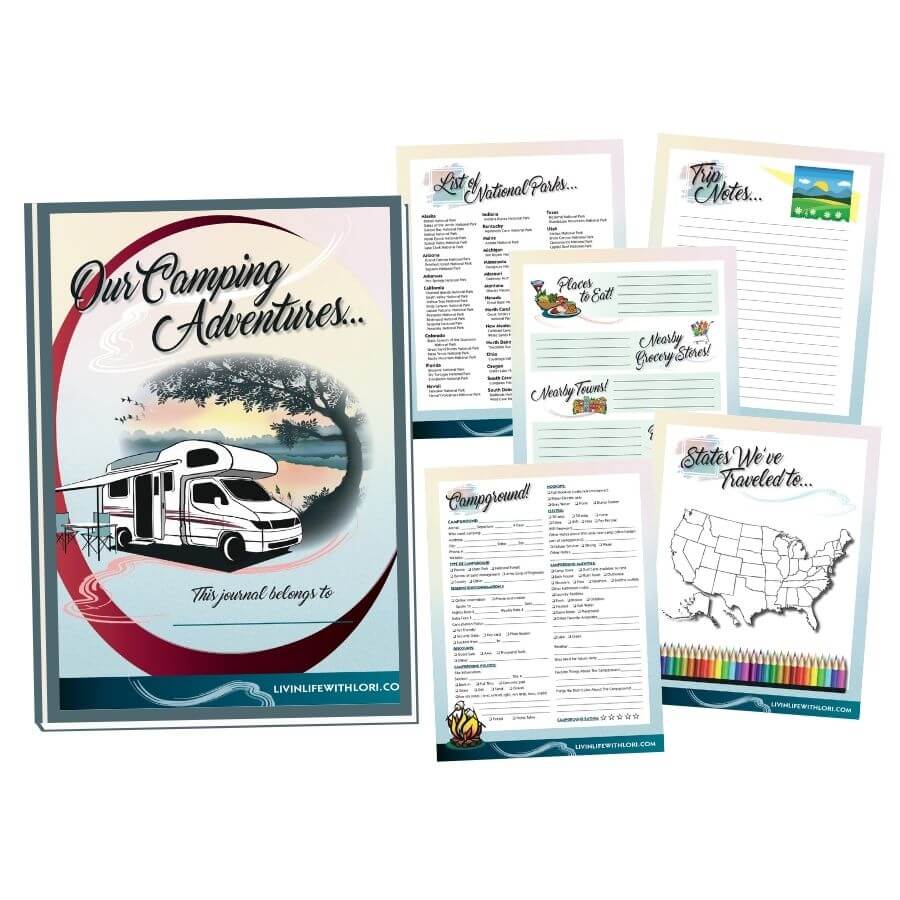 Choose from full color printable – OR a black & white paperback journal!
6. You Can Travel With Your Pets In Your RV
Our Golden Retriever loves to go camping with us. He loves to lazily lay on his pet bed as you can see below.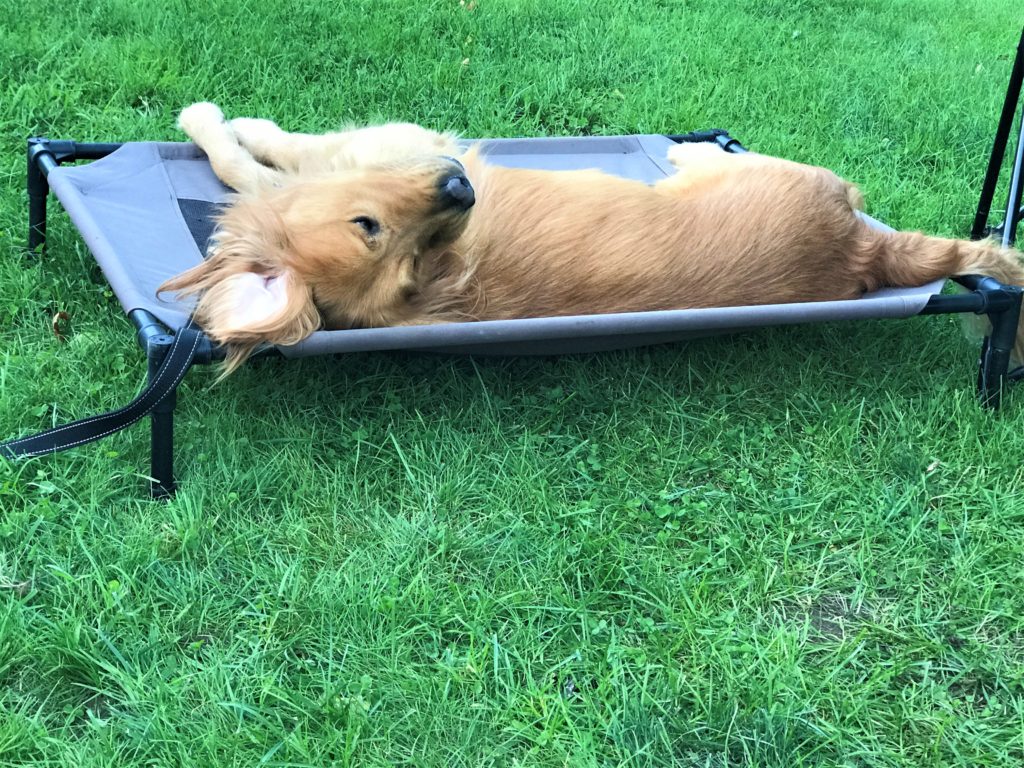 We couldn't imagine camping without taking Buddy along. He's hiked with us to the top of Whiteface Mountain, hiked in Acadia National Park, and the Catskill Mountains.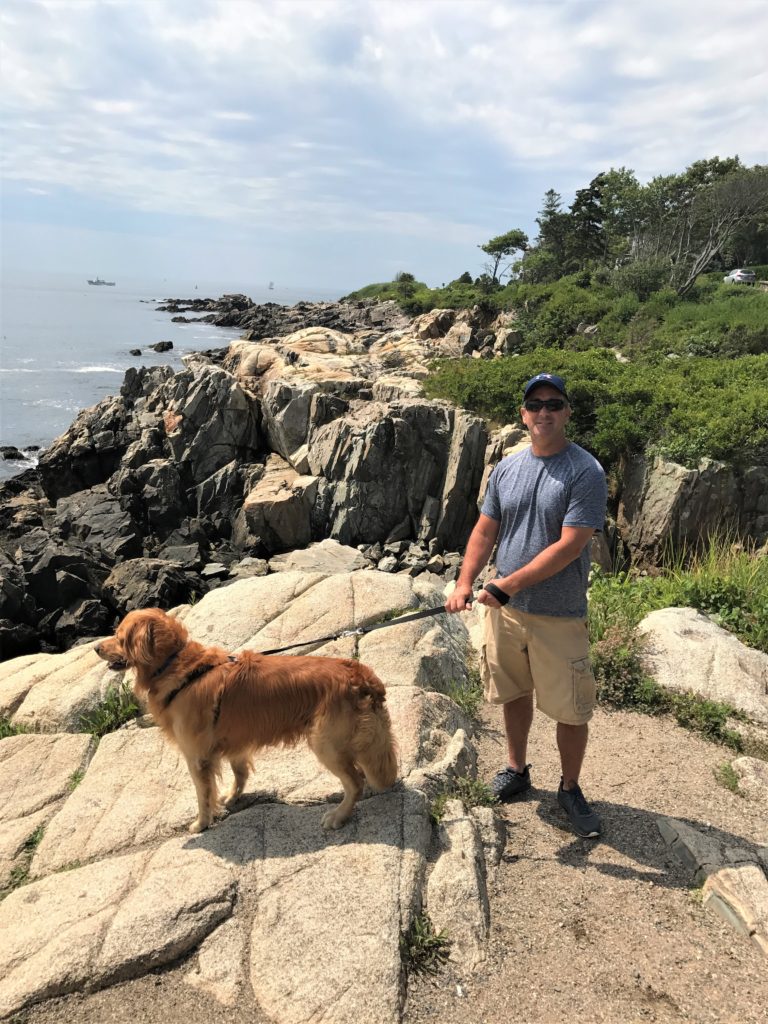 Just be aware of any campground policies regarding pets before you arrive. Some campgrounds have breed restrictions and some campgrounds charge for pets.
Here are some things you should know about RV Travel with your dog.
7. You Learn How To Travel In Your RV With Less Stuff!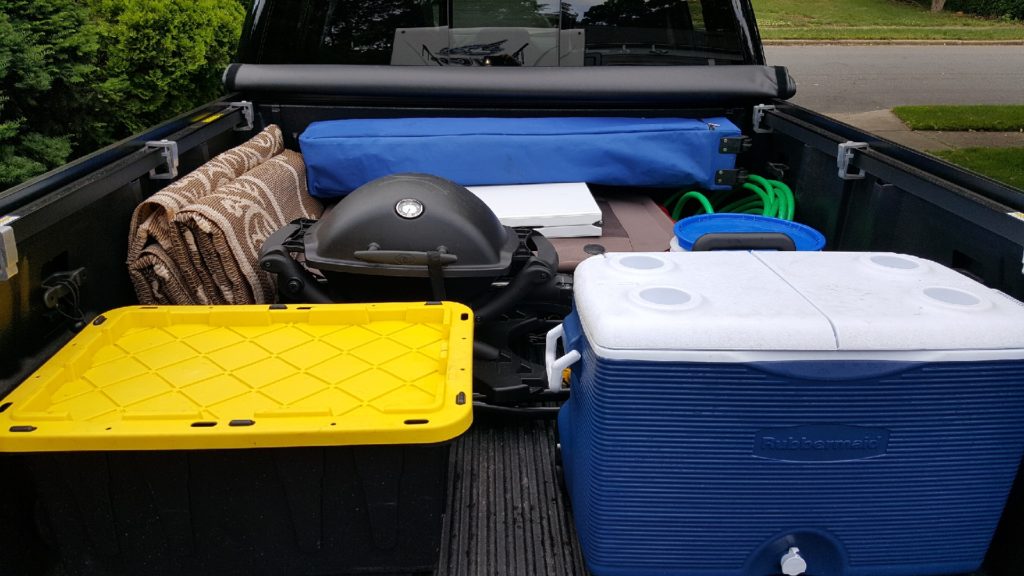 Whether you decide to be a full-time RVer or a Weekend Warrior, you will need to learn how to travel with "Less Stuff!"
As a full-timer, there just won't be enough room to take everything from your bricks and mortar home and find a place for it in your new RV.
It Just Won't FIT! This means, that you will need to downsize.
Even if you just travel for a few weeks at a time or for long weekends, you don't need everything you think you do! Learn to live with less.
And you know what?
You won't even miss all that stuff you were sure you would need!
8. You Can Work Remotely While Traveling In Your RV
Not retired? No problem! Today, it's easy to work remotely while traveling in your RV.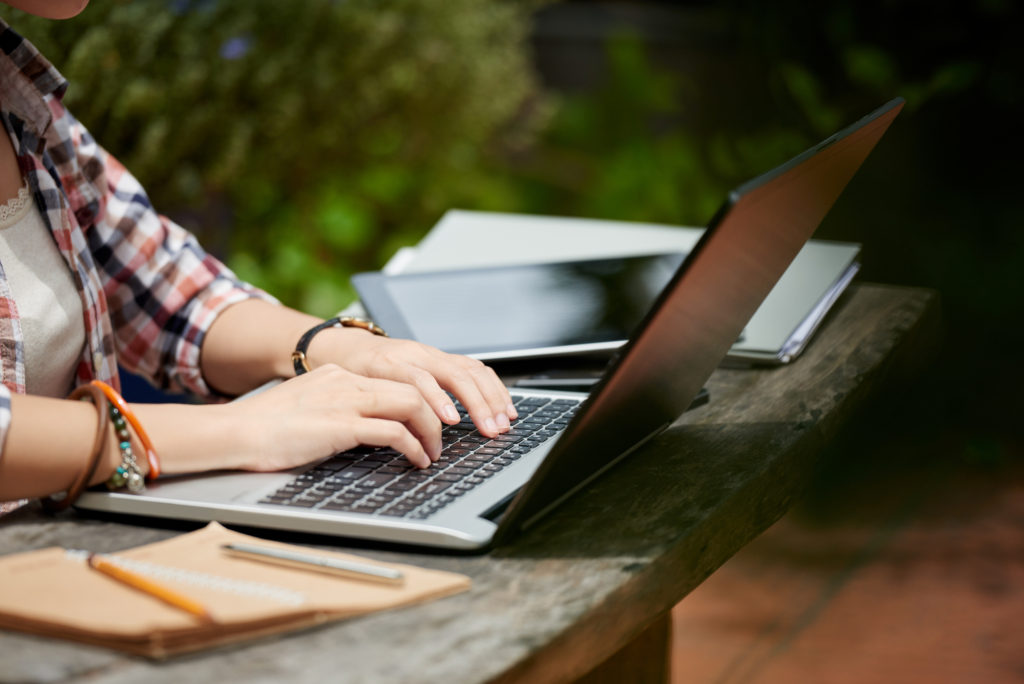 One company that specializes in remote work is FlexJobs. They comb the internet for full and part-time remote jobs for all skill-levels and careers.
I personally have used FlexJobs and landed a remote work part-time position. I loved it because I was able to do my work sitting at the campground!
Today, most campgrounds offer internet service.
Of course, depending on the location of your campground (and campsite), you may or may not have a strong signal.
If you find the cell phone signal is weak at the campground, check into a cell phone signal booster to boost your cellular signal.
9. You Can Create Budget-Friendly Travel Vacations
I love to plan our RV trips! Once I know where we are going and how long we plan to be away, I can start putting together my Travel Budget.
Here are a few items I consider in my budget:
# of Travel Days

Mileage/Fuel

Campground/campsite Fees

Food

Attractions
You may be traveling to an area where you can boondock or camp in a state campground which will save on campground fees.
Learn how you can save money at the campground so you don't have to blow your entire budget!
And, while RVing can be easier on your budget, don't overlook the expenses associated with your RV. Without proper maintenance of your RV, you might find yourself with added expenses that could have been prevented.
10. Oh, The Sights You Will See!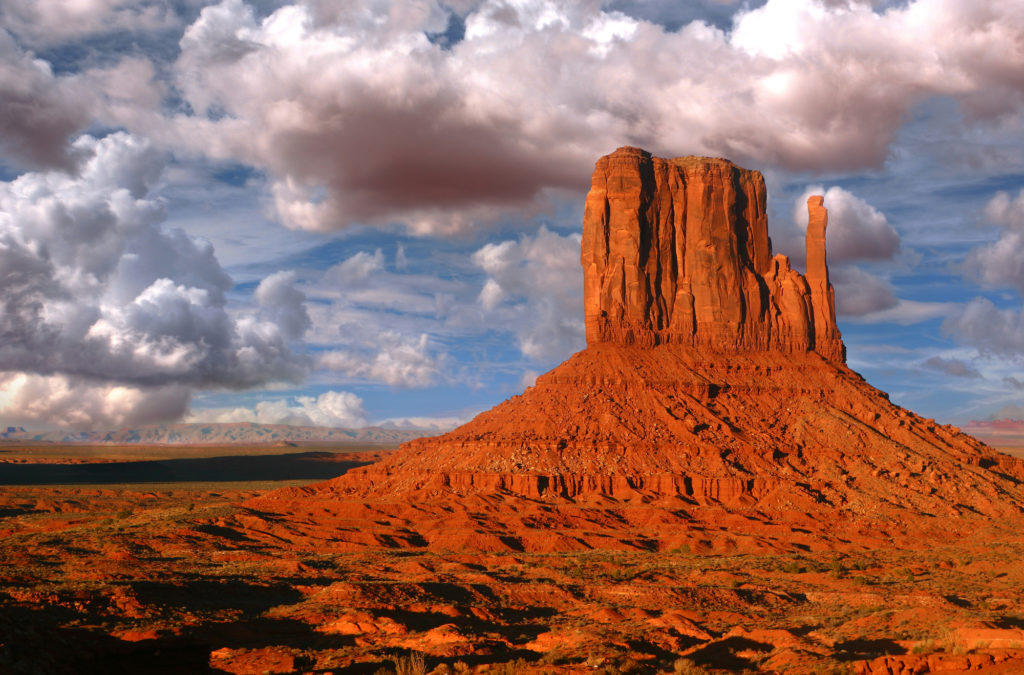 So, where do you want to travel to next? North, South, East or West – the possibilities are endless!
That's why you will Love the RV Life!
You can take your time.
You can take the backroads where you will find the best roadside attractions and some of the best restaurants and coffee shops around.
Stop when you see those huge roadside signs that say "TURN HERE!" to take a tour of some cave along the road!
It's YOUR time. It's YOUR trip. You can DO Whatever it is that you want to and WHEN you want to go!
Make Those Lasting Family Memories –
You'll be happy you did!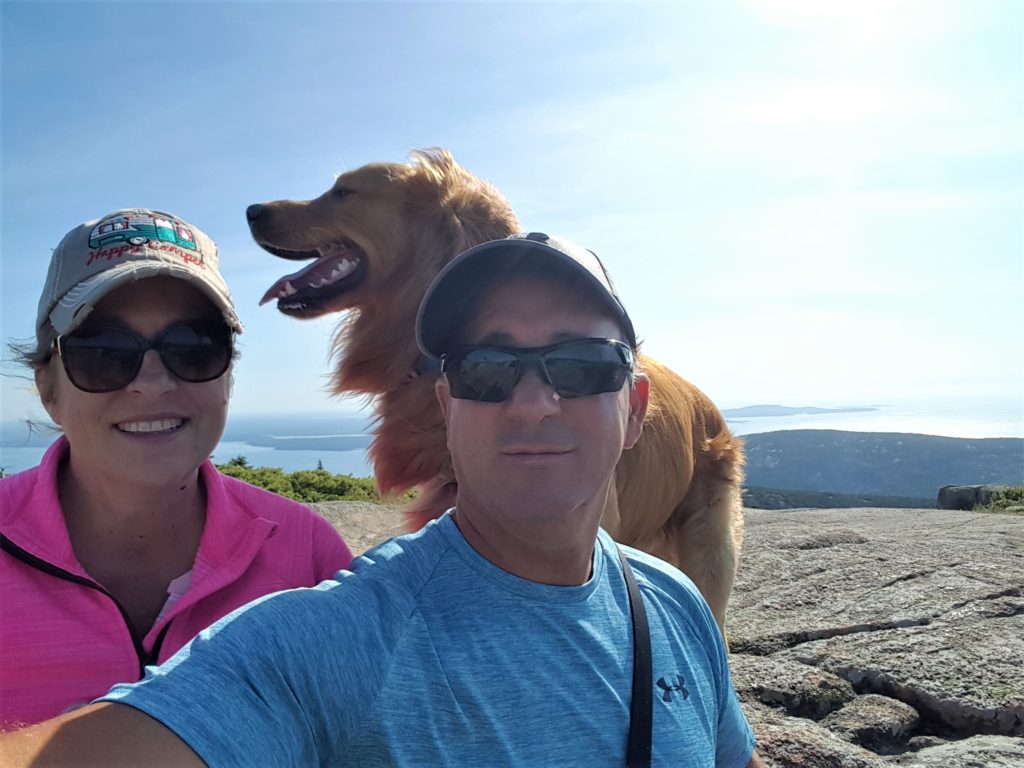 Let me know some of the things YOU LOVE about The RV Life! I would love to hear!
Find out more about Renting An RV In Your Area Here!
Here are more RV Travel articles you may be interested in!
* Top 13 Rules of Camping – Camping Etiquette You Need To Know
* The Average Cost Per Night At An RV Campground
* 5 Things Every New RV Owners Will Need To Learn How To Do
* The Best Tools You'll Need In Your RV Toolkit
* Guide To The Best RV Mattresses To Replace Your Old One
* 25 RV Kitchen Accessories And Gadgets For Your RV
* 5 Easy RV Tips For Beginners
Please join my Email List!