Last Updated on March 18, 2022 by Lori
Are you a new RVer looking for those RV camping essentials everyone else has?
Did you know that there are RVing Must-Haves and then there are RVing Essential Must-Haves that you want to have when camping? These camping items are, of course, not necessary but ohhh so nice to have at the campground!
RV Camping Must-Haves That You Will Love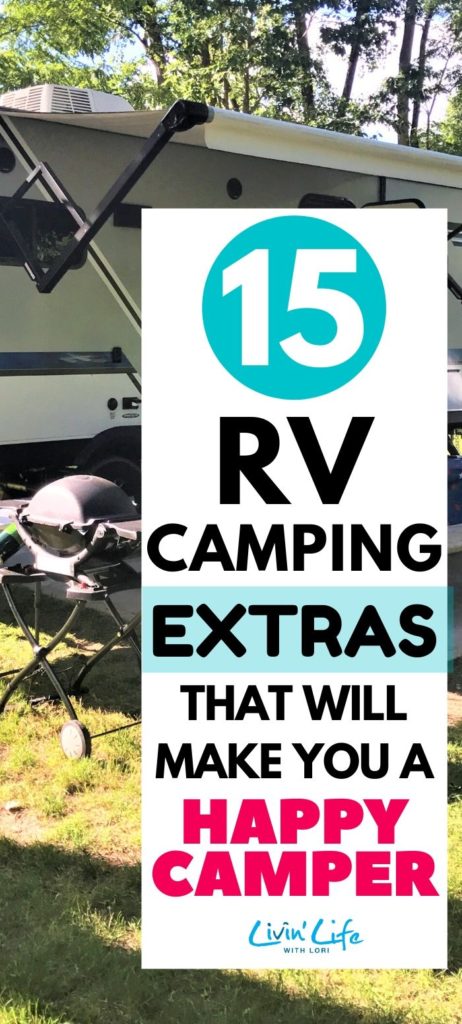 This post contains affiliate links for your convenience which means that if you click on a link and make a purchase, I will earn a commission at no additional cost to you. Please see our Disclosure Policy for more information.
After you've been RV camping awhile, you will begin to understand when I say, you will never be finished purchasing things for your RV.
Yes, there were RV items that you needed when you started camping and then…you started seeing other campers with cool camping gadgets that you find yourself searching on the internet to find.
What are some of these cool camping items?
I've put together a list of 15 of the BEST RV camping must-haves that we use and know that you will love these items as much as we do!
RV Extras That Will Make You A Happy Camper
As an Amazon Associate and member of other affiliate programs, I earn from qualifying purchases.
There you have it! These are our FAVORITE RV Must-Haves that we love to take camping!
What are some of your favorite Extra RV Camping must-haves? I would love to hear!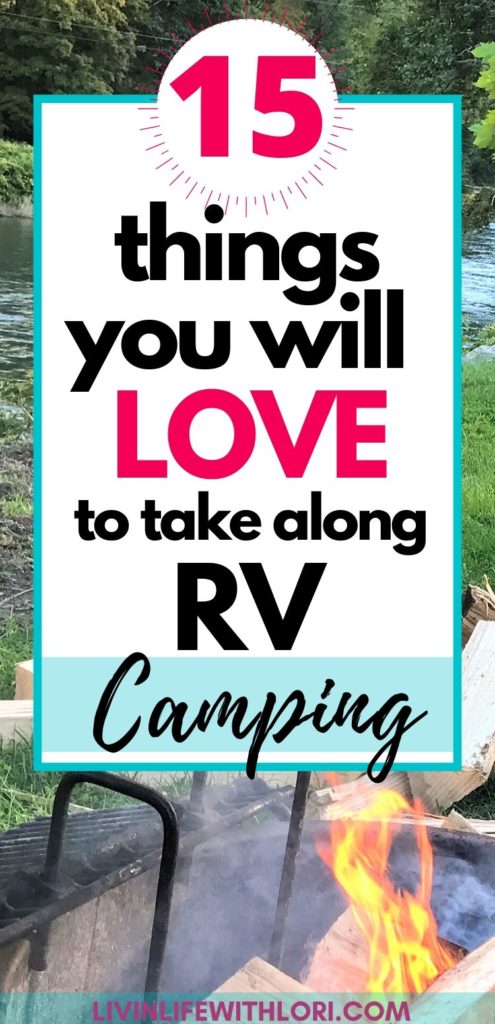 Organize ALL Your Camping Reservations!
Get Your FREE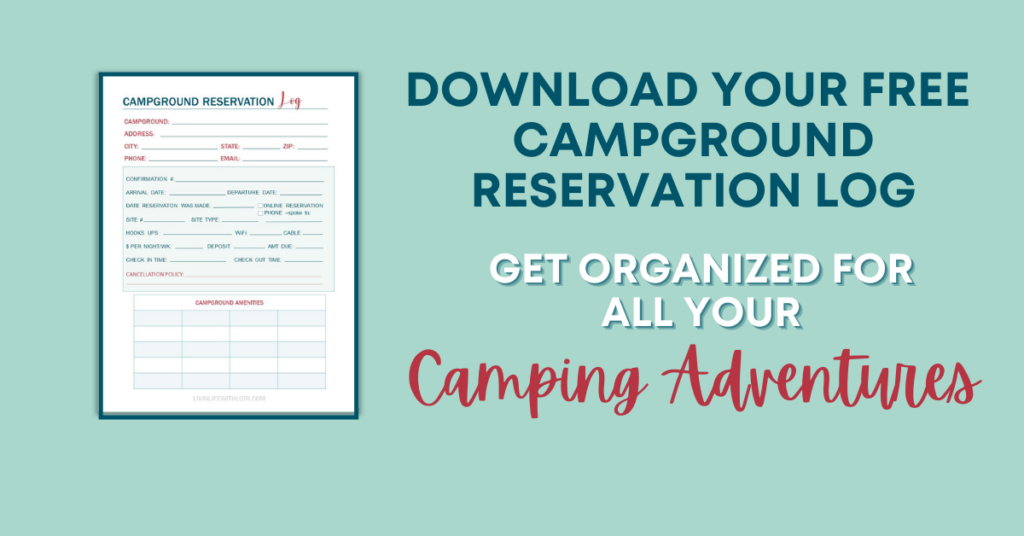 Here are more RV Tips & Must-Haves That You Will LOVE!
Best Tools You'll Need In Your RV Tool Kit
15 Tips & Must Haves For New RVers
5 Easy Tips For Beginning RVers