Last Updated on September 16, 2022 by Lori
When it comes to finding the best travel trailer for couples, there are so many great options to choose from. Keep in mind that you both may have specific features that you want, so it's important to find the perfect camper for you and your better half! Spend some time researching the best RV for couples, and you're sure to find the perfect one!
This post contains affiliate links which means if you click on a link and make a purchase, I will earn a commission at no additional cost to you. Please see our Disclosure Policy for more information.
Traveling as a couple and exploring all the camping adventures are just part of the fun! Don't forget that finding the best small RV for couples is important since you'll be spending a ton of time together in close quarters.
While it's true that you'll be out and about exploring nature, make sure that you're looking at the interior layout of the camper as well so that you have space and the design that you'll love.
There are many options to look at when choosing a travel trailer, but don't get overwhelmed. It's easy once you figure out what you're looking for.
Below are some of my top picks for the best travel trailer for couples (and be sure to enjoy the process – shopping for campers is fun!).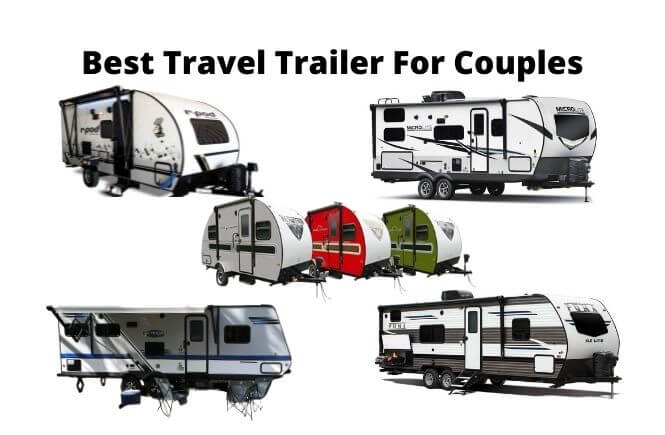 What is the best month to buy a travel trailer?
Before buying a couples camper, make sure to buy when the price is right! Purchasing a camper during the winter months is going to be the best time to purchase a camper. The prices are right, and the camper dealerships are looking to make a deal to move out campers that are sitting on their lots.
Dos and don'ts of buying a travel trailer
There are a few tips to keep in mind before purchasing a small RV. First, make a list of items that you aren't willing to negotiate on.
Once you have your "must-haves," understand what you're willing to pay and what you can afford. There is a difference, so it's important to know your price.
Last but not least, don't buy a travel trailer without having an inspection. You have a right to get the trailer inspected to make sure that everything is functioning as it should be.
What features are important to have in a travel trailer?
Ultimately, this is up to you. This need can vary depending on the couple, but here are a few items that you may want to consider and keep in mind.
Bathroom (shower/tub)
Generator on board
Sleeping arrangements for a minimum of 2
Large windows for stunning views
Stabilizers
A fridge that can run on propane and electric
A water heater that can run on propane and electric
Related Reading:
Buying An RV – How To Choose The Best RV For Your Family
Is Jayco a quality travel trailer?
You bet! Jayco is a high-quality travel trailer that needs to be at the top of your list for one of the best couples campers. Jayco has an excellent reputation in the camping world and is built with good quality.
Best Small RV for Couples
Now that you know a few of the main questions asked about the best RV for couples let's dive into some of the best couples travel trailer options to consider.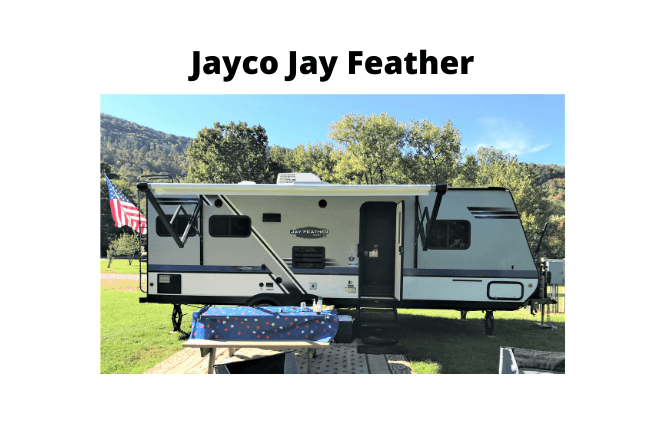 Jayco Jay Feather 24 RL
This is one of the best couple's travel trailers under 30 feet. It's at the top of our list for perfect trailers for couples, In fact, this is the travel trailer we own! It's spacious, sleeps up to 6, and has the perfect layout for being functional and stylish.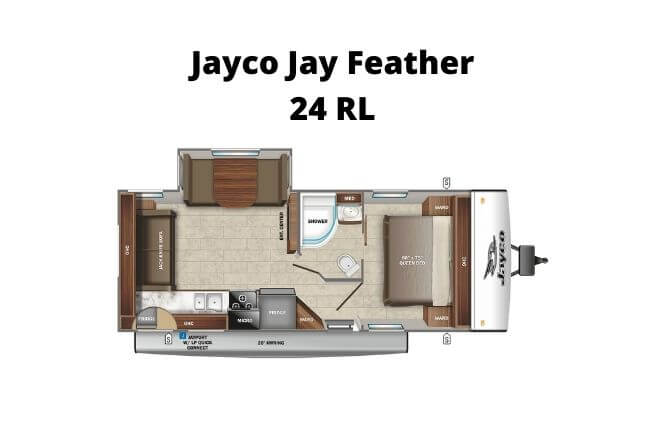 Pros:
Sleeps up to 6
Equipped with tons of storage
Large Kitchen counter space
Optional exterior kitchen
Cons:
Can be at a higher price point
Need a larger vehicle to tow
Palomino Puma Travel Trailer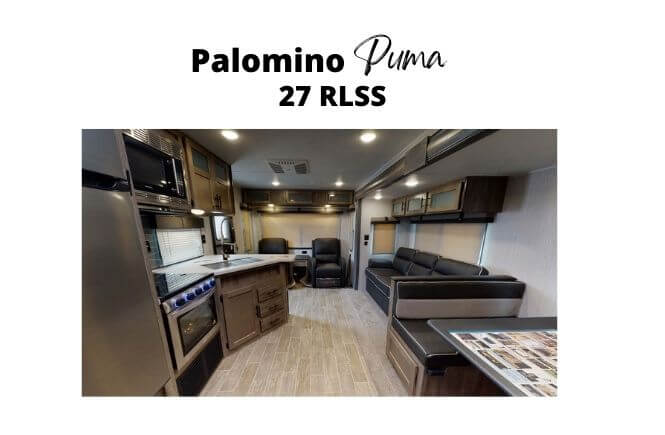 If you want options, the Palomino Puma gives you options. In fact, you can choose between 43 different floor plans to find the perfect layout.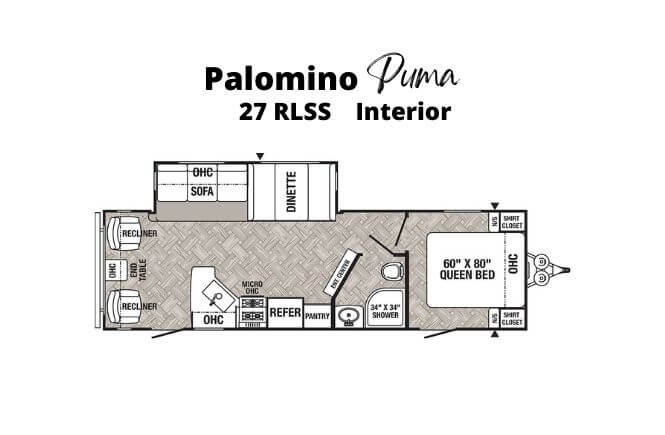 There is also a nice-sized fridge so that you can take your snacks and food and not have to worry about spending a ton of money on the road.
Pros:
Heavy-duty furnace
Bunk bed options
Sleeps anywhere from 4-10 depending on the layout
Cons:
Lighter in weight which can make a larger camper feel unstable at times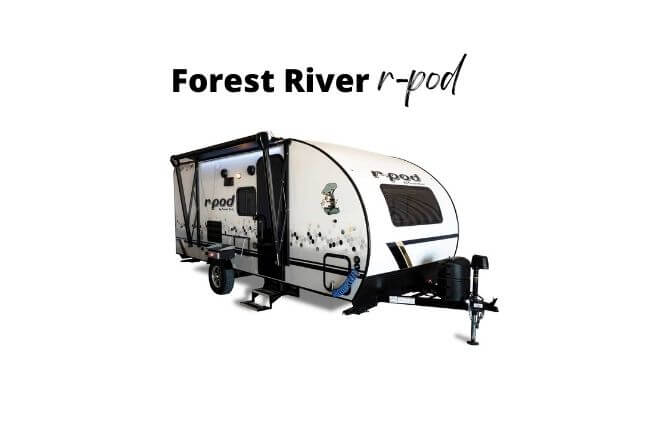 Forest River R-Pod Travel Trailer
This tiny camper is so cute! The reason that this pod camper is so popular for couples is that it's the perfect space to sleep and then get out into nature and explore.
While this camper can sleep up to 4, it can get to be quite snugly inside. Stick to a simple floor plan and a simple camper for camping.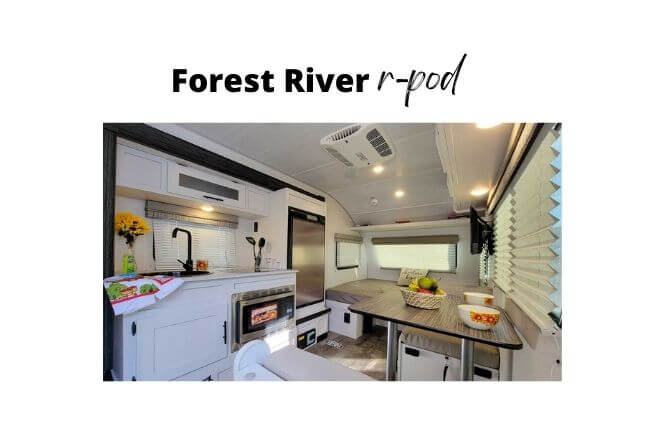 Pros:
Lightweight and simple to pull
Bunk beds can be added to sleep up to 4
Easy to park and fit into smaller camping spots
Cons:
The interior is extremely tight and small in space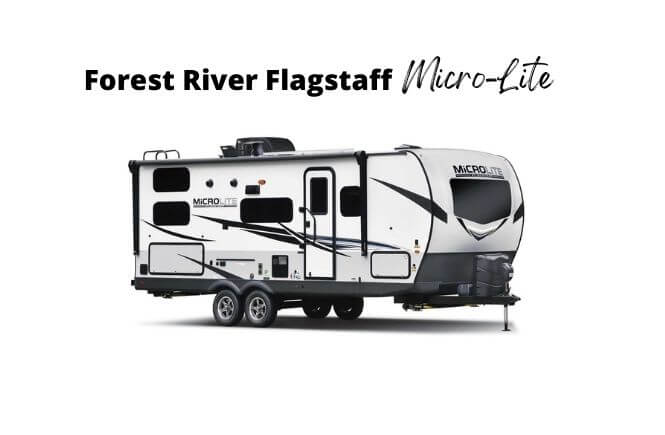 Forest River Flagstaff Micro-Lite
The best part about this travel trailer is that it's super light and easy to pull. It's also equipped with a good layout and a spacious bathroom as well.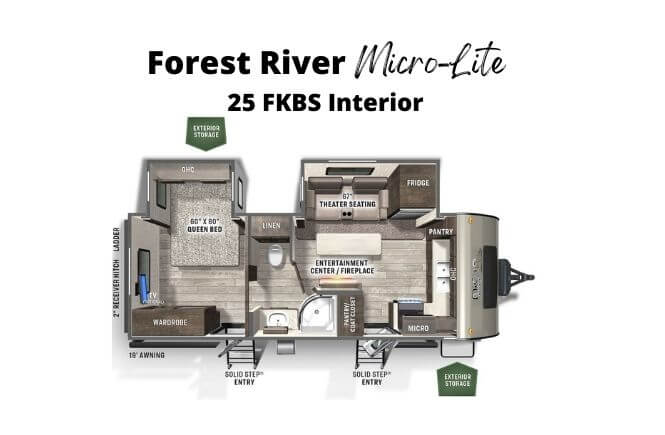 Pros:
Lightweight and can be pulled by an SUV
Perfect pace for 2-3 people
Tired filled with nitrogen for better dependability
Cons:
It can be at a higher price point than other travel trailers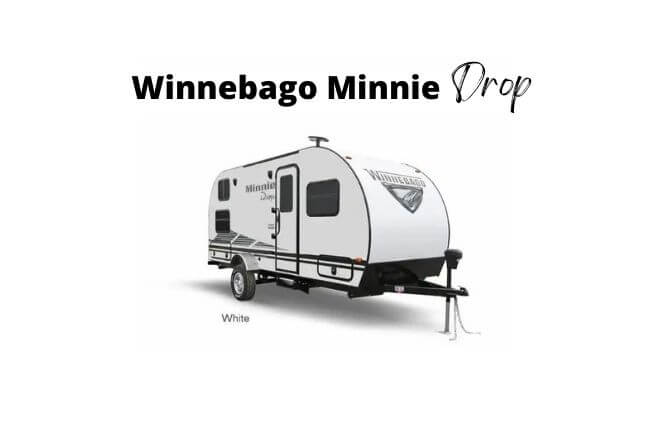 Winnebago Minnie Drop
Owning a Winnebago would be a great camping travel trailer for couples. The price point is extremely affordable for the quality and features of this camper, and it is extremely lightweight to pull.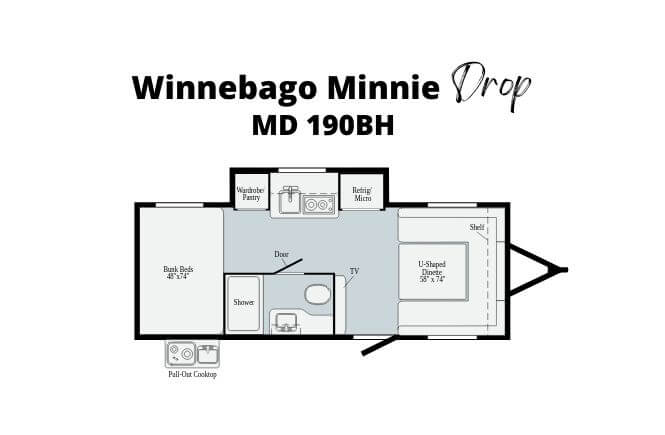 Pros:
Lightweight but built with quality materials
Compact and easy to maneuver
Lots of options for interior colors and designs
Cons:
The bathrooms in many models are small and tight
Still not sure about buying an RV? Why not consider renting one first?
Here's How To Rent An RV – Best Tips For First Time RV Renters
How To Choose The Best Travel Trailer For Couples
As you can see, campers for couples are out there – you just have to figure out what you like. Some couples want more space, while others just want a lighter camper to pull so that they don't have to upgrade their towing vehicles.
The best part about finding the perfect travel trailer for couples is that it means you're that much closer to hitting the open road! Just remember to make the shopping process fun as you're getting the chance to step foot inside and explore a ton of really cool campers.
The moment that you find the perfect one, you'll know!
More About RV Camping
How To Get Started RVing – Best Tips For RV Beginners
10 Reasons Why You Will Love The RV Life
How To Choose The Best RV Campground
9 Best Portable RV Grills For Camping