Last Updated on March 30, 2021 by Lori
How do you choose the best RV Campgrounds when planning your next camping trip? Knowing what campground amenities to look for and what the campsite descriptions mean are just two things to consider before choosing your next RV campground!
This post contains some affiliate links for your convenience (which means if you make a purchase after clicking a link I will earn a small commission but it won't cost you a penny more)! Read my Disclosure Policy for more information.
What To Look For When Choosing a Campground
What do you look for when choosing your campground?
Some families like lots of activities…some prefer boondocking on the beach, while others only want the peace and quiet of the woods and the rushing of the nearby river.
It is absolutely a personal preference.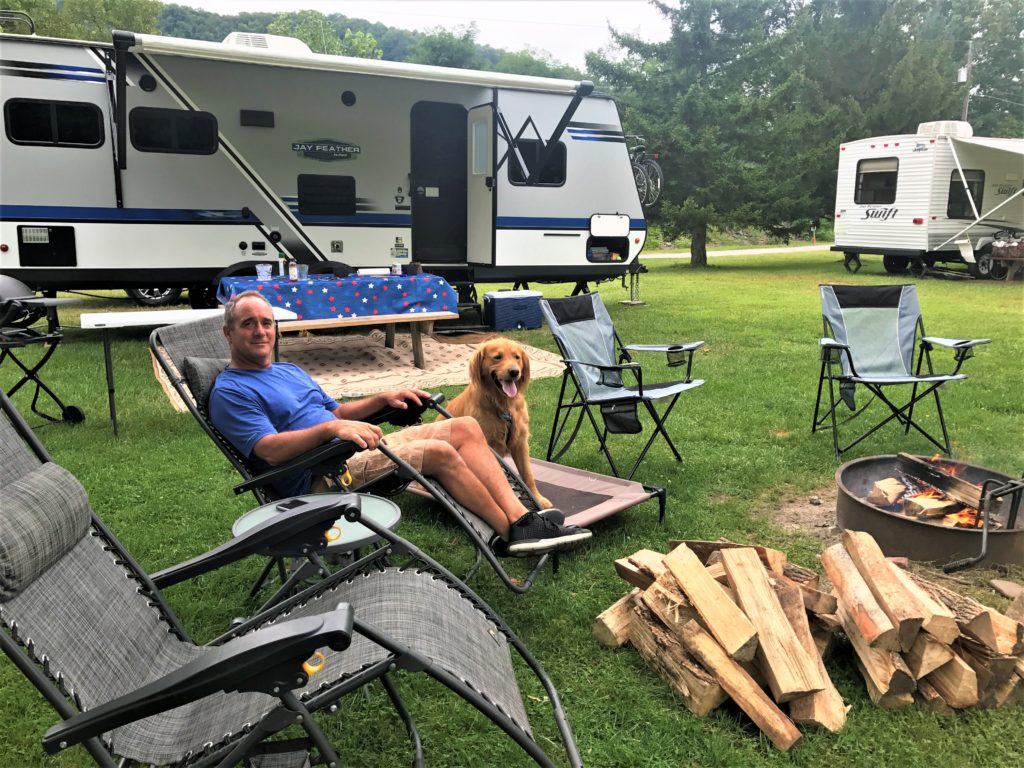 So what should you look for when choosing an RV campground that your family will love?
The absolute last thing you want to hear during your trip are the kids sitting around saying those dreaded words that no parent ever wants to hear…"I'm BORED!"
"There's nothing to do!"
Even if you're not traveling with kids, choosing the right campground will either make your trip the "most awesome camping trip you've ever had!"
OR it will be the "Camping Trip Nightmare" of a lifetime!
Have you ever arrived at your campground so excited to begin your vacation only to find the sites are lined up next to each other?
After you squeeeeeze into your site and get all setup, you soon realize that you're going to hear every conversation you're neighbors are having all week or weekend long!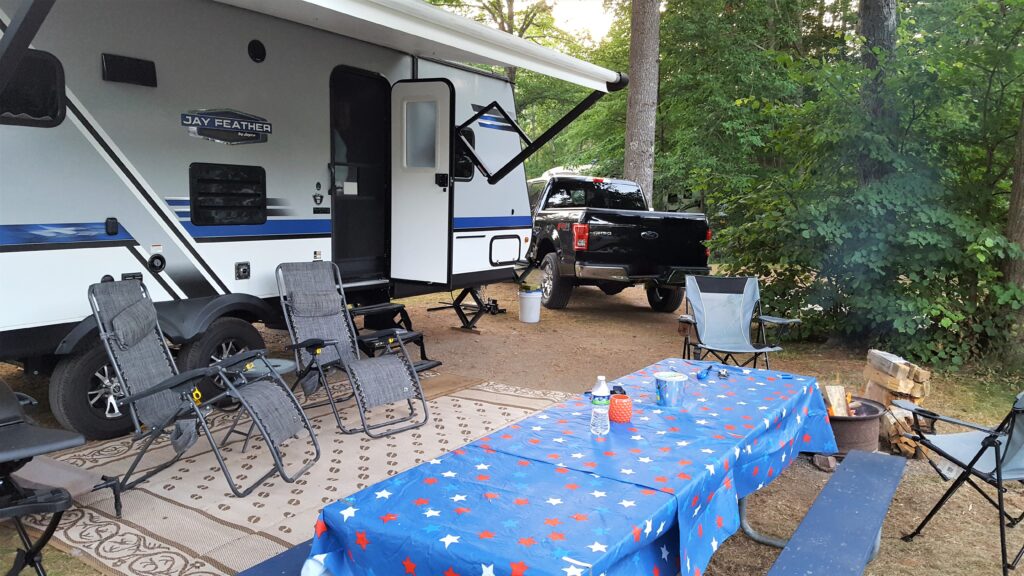 What if you arrive at the campground and all the sites designated for your sized RV are right next to the highway..and for the next four days instead of the "peace and quiet" you were looking for you hear the noise of truck after truck driving by!
While each campground might offer a different type of camping experience, you'll soon begin to realize what you and your family love in a campground and what you want to avoid for your next camping trip!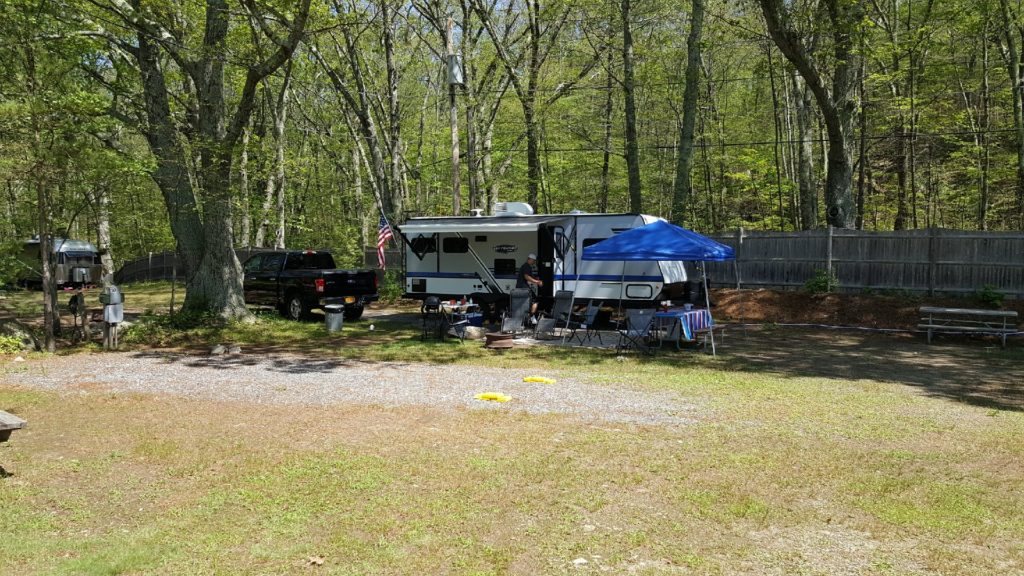 When choosing a campground – especially if you know nothing about it is not easy!
First, you need to decide – Where do you want to go?
Some campers like to return to the same campground over and over again.
Our family likes to explore, so we try not to stay in the same campground more than once (with the exception of one or two that we really enjoy!)
After you decided which state to visit, you need to decide — what exactly do you want to do on each trip?
Nothing but sit by the campfire?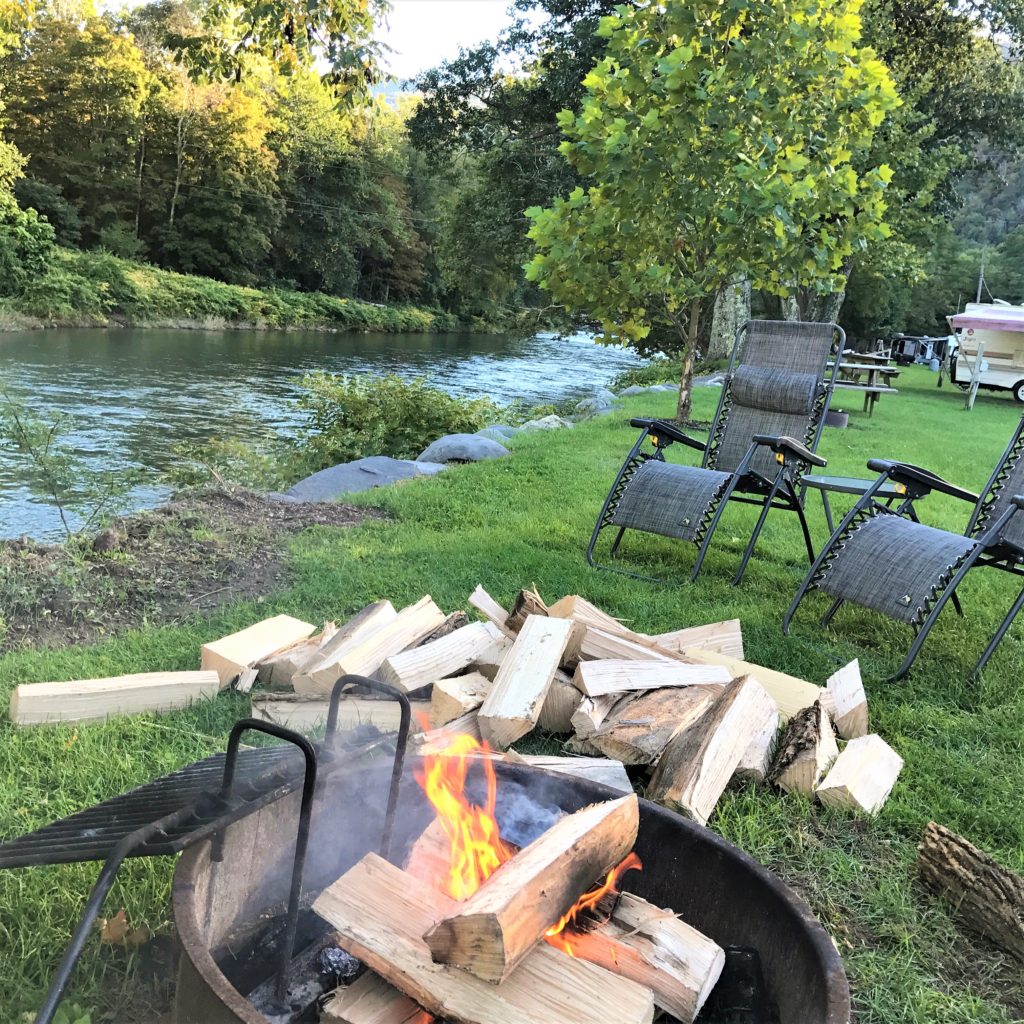 Visit a town nearby?
Are there touristy things to see? Are there hiking trails nearby?
Will the campground and touristy things allow dogs?
This is a biggy for us!
We travel with our Golden Retriever!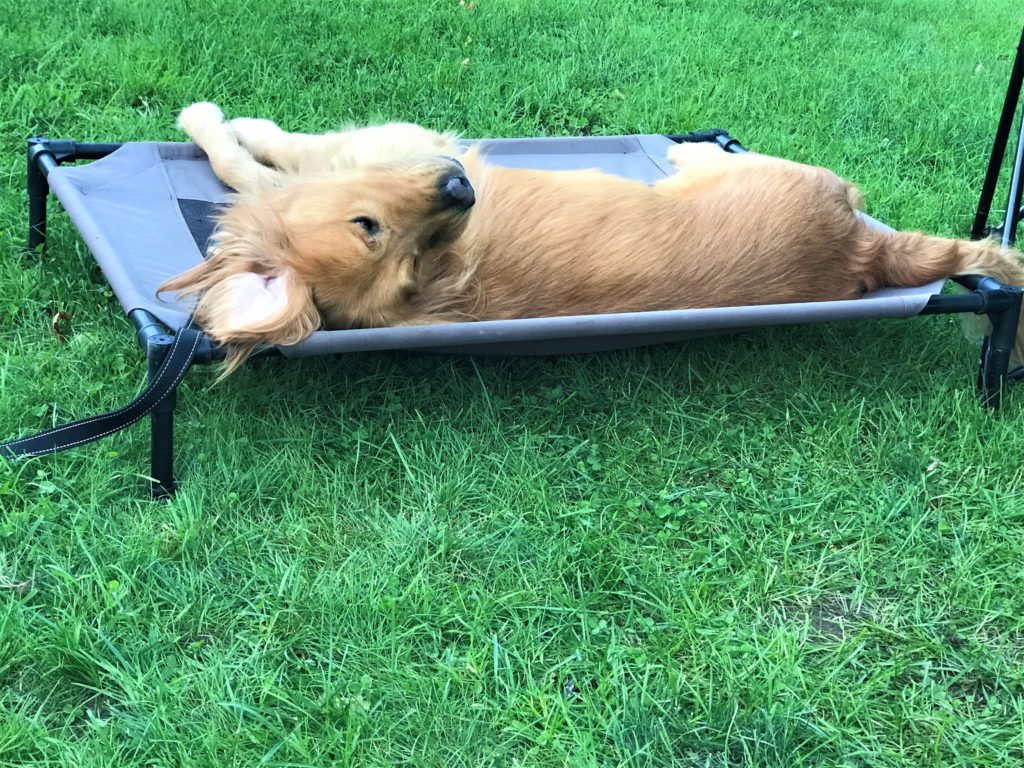 If you plan on traveling with your dog – you might want to read my blog post RV Travel With Your Dog What You Need To Know!
Do you want a view of the mountains?
A campground on the lake or river?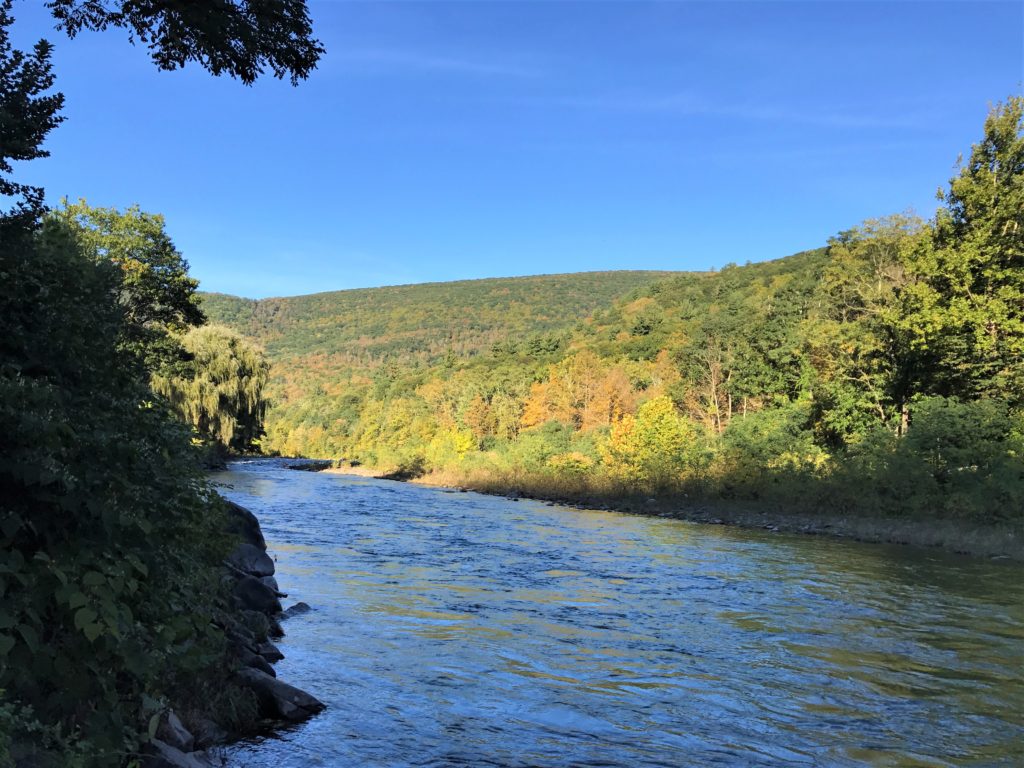 Do you want a campground in the woods?
Here's our campsite at Rip Van Winkle Campgrounds in the Catskill Mountains.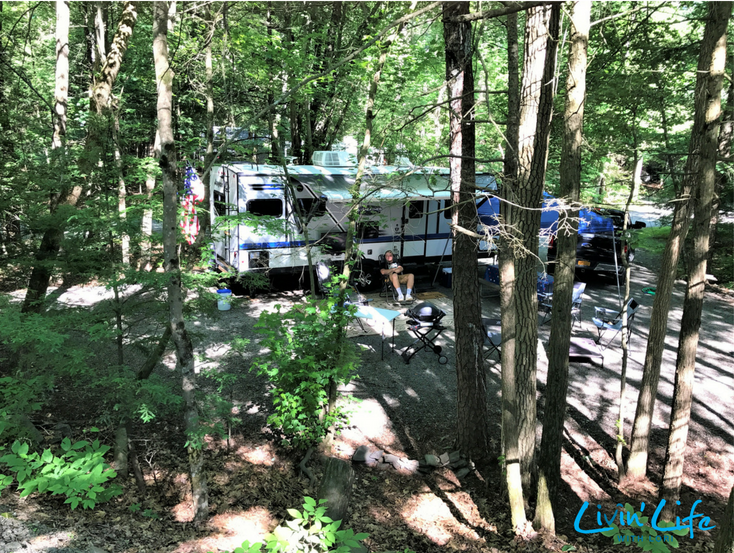 We also have to consider whether our kids will be camping with us.
Are there kayaking, tubing, ping pong, and other activities that they can do?
Here's a photo of my husband and son kayaking at Ashuelot River Campground.
You can read more about that campground in my blog post Camping At Ashuelot River Campground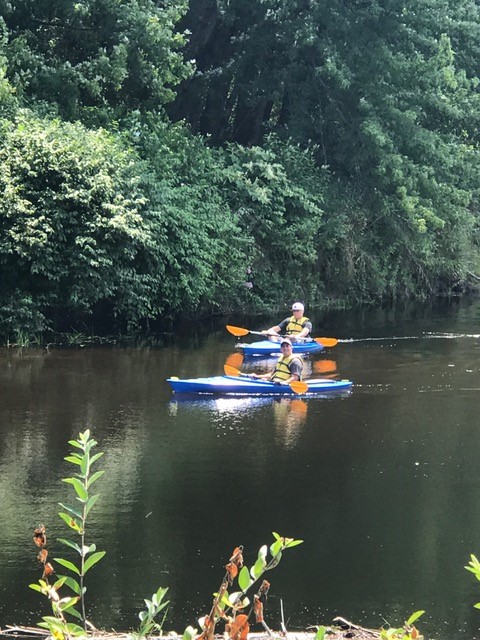 Do you love camping on or near a beach?
Here are just a few of the things we consider when choosing a campground.
Keep ALL Your Campground Reservations Organized! Download your FREE Campground Reservation Log!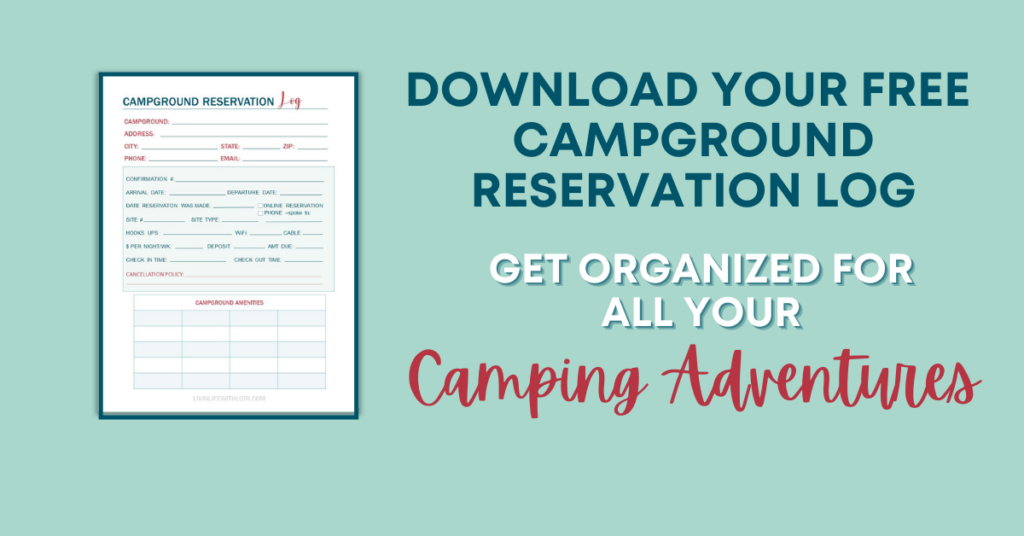 How long will it take us to get to the RV Campground?
We live on Long Island so this is a biggie for us! First – we have to get off the Island!
This can only be accomplished by ferry or bridge. If we take a bridge (which is our preference) we have to travel towards New York City. Ugghh!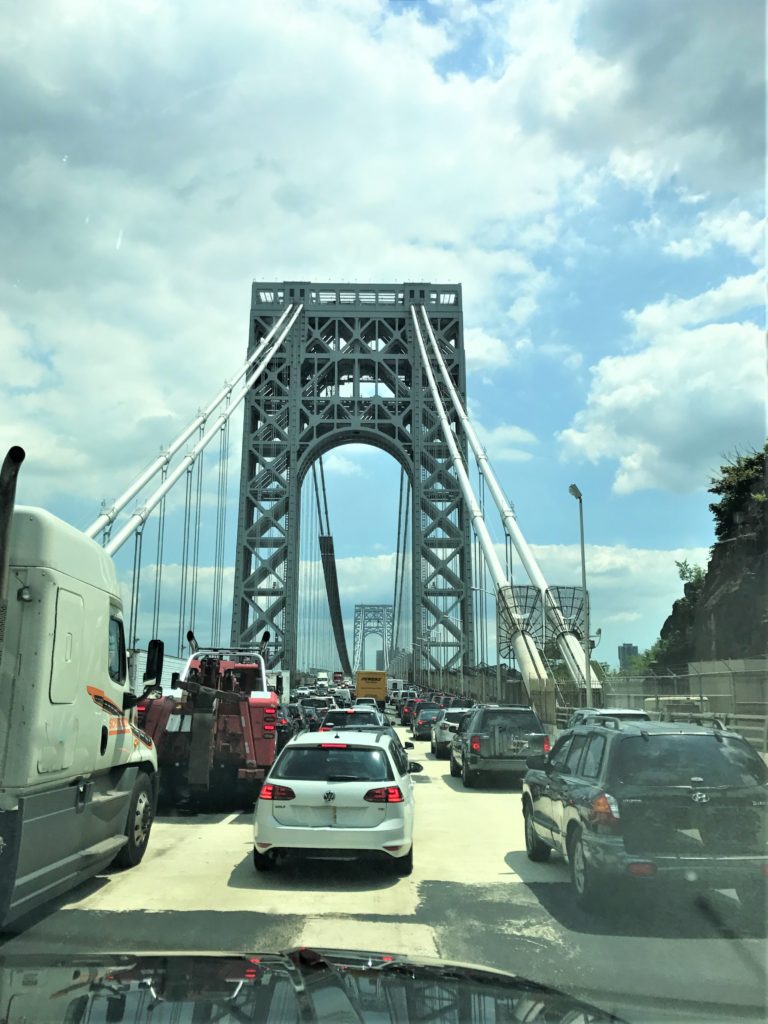 We have found that on a weekday – if we leave our house by 10 am the latest —- we will hit no traffic and can breeze over either the Throgs Neck Bridge or the Whitestone Bridge in under an hour.
At the time of this post, we have not even attempted to take the ferry with our truck and trailer. We have seen many people on the ferry with an RV or trailer and it would definitely be less stressful not traveling towards New York City…we haven't braved it yet!
So – we have to determine what time do we need to leave the house in order to get to the campground in time to check-in?
Believe it or not, we were stuck on the NY State Thruway for three (3) hours one Friday night trying to get to our favorite campground in the Catskills – a 3-hour trip – which took us 6 hours!
We kept calling the campground and leaving messages to let them know we were on our way and thank goodness our campground let us check-in at 9:30 p.m.
If you'd like to read about one of our favorite campgrounds in the Catskills – you might want to read my blog post Camping in the Catskills Spotlight on Sleepy Hollow Campgrounds.
Here's a view from our campsite at Sleepy Hollow Campgrounds.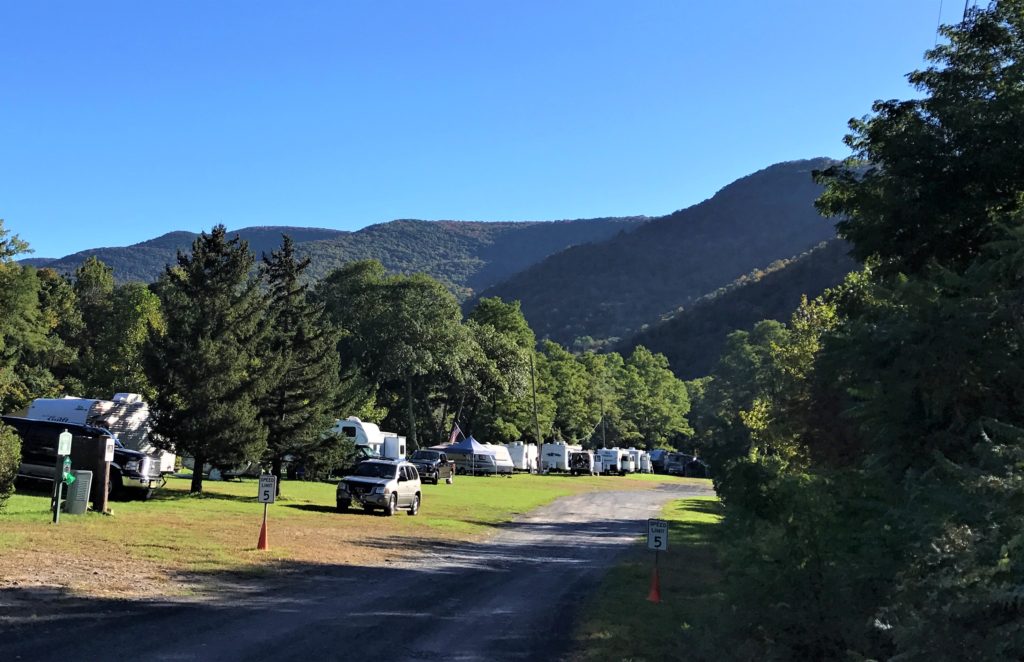 What To Look For When Booking An RV Park and Campground
If you are a new camper – here are some of the things you want to consider before you book!
If you have been camping many times, you may want to just …scroll on by this part!
Full Hook-Up – You will be able to hook your RV or Trailer up to Sewer/Water/Electric
Water/Electric – You will have water in your RV/Trailer and electric. There is no sewer hook up so you can either use the on-site facilities or use your gray water tote (you may need to take it to the dump station during your stay but that's easy peasy!)
50/30 amp – Some sites are 50 amp and other sites are 30 amp. If your RV has a 50 amp service and a 50 amp site is available, you really should plug into a site with 50 amps. If there are no other sites available for 50 amp, and you have to plug into a 30 amp, you will need an adapter.
But – realize that you cannot use ALL the appliances you normally do. (A 50 amp is 4 prong and 30 amp is 3 prong.) If your RV has a 30 amp service, you can plug into a 50 amp (if you have the 4 prong adapter) but you won't get any more wattage than appropriate for your trailer.
Last year we had to plug into a 50 amp with our travel trailer but luckily the campground had the appropriate adapter we could use.
We added purchasing an adapter to our list of "must-haves" this year – just make sure you purchase the correct adapter for your RV!
Want to make sure you have all the RV Tools you will need for camping?
Check out this post
(Download your FREE RV ToolKit Checklist!)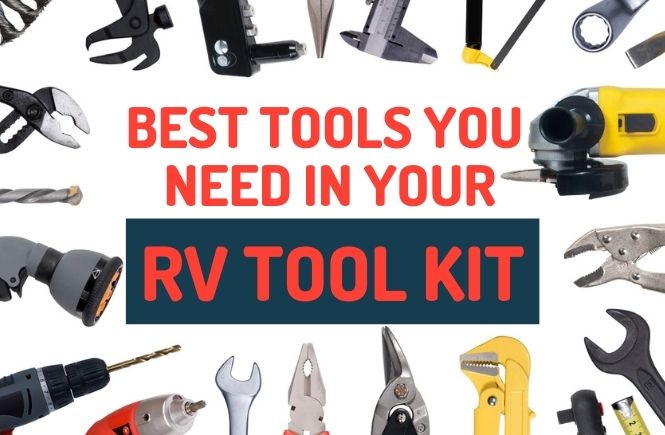 Site Size/Type – Most campgrounds ask the size of your trailer when you make a reservation because some sites can only accommodate smaller trailers. Also, ask if the site is a "pull-through" or "back in".
If you're not that comfortable backing into a site, you could request a pull-through site if available.
Facilities – Bathroom/Showers – Take a look at where you want your site to be located and where the bathroom is located.
While I'm sure you don't want a site right next to the bathroom, sometimes the shower isn't in every bathroom!
In fact…sometimes it's quite a hike and you might have to drive to take a shower.
So…if you plan to use bath facilities, you might need to take this into consideration! And…Don't forget your quarters!
Yes, almost all the showers at the campgrounds we stayed at required quarters – and there were no change machines…so I don't want you to get to your campground, go to the showers, and not be prepared!
Look at the Campground Map – My husband has become very skilled at noticing things on the campground map. Things such as – where the dump station is and how many stations there are.
Here is the campground map of Adirondack Camping Village in Lake George, NY. You can see they have color-coded which sites are 20/30/50 amp and which sites are water/electric or water/electric/sewer.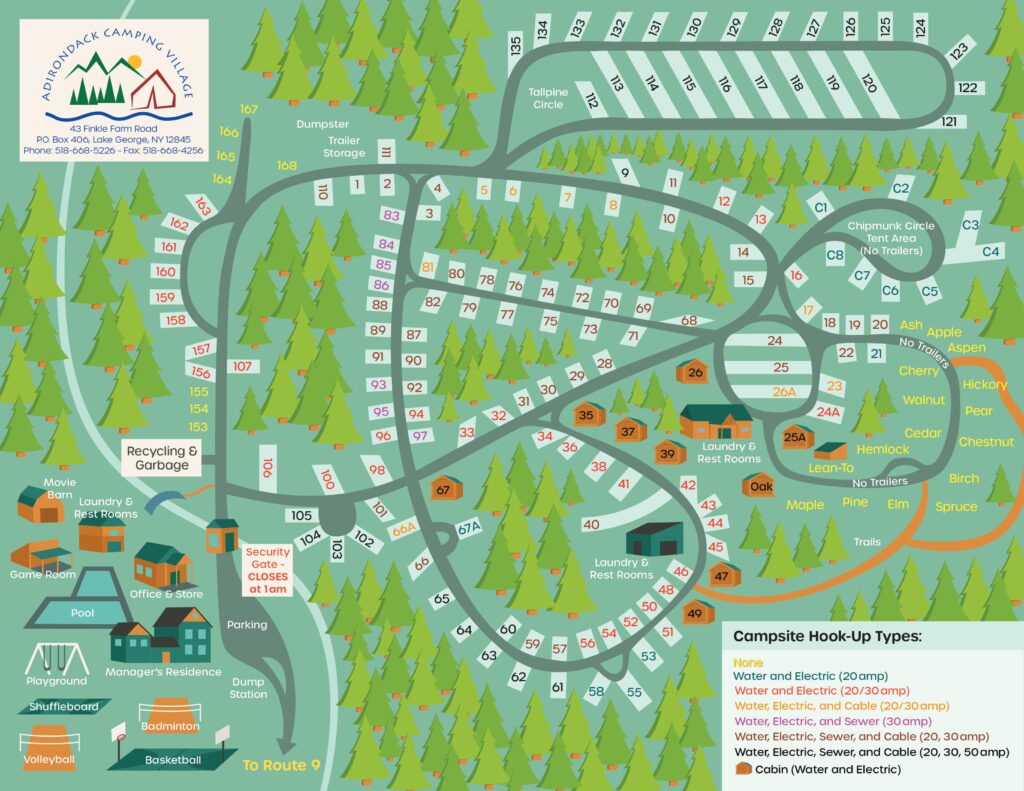 For instance, is it one trailer/RV at a time? Or are there two hookups so that two RVs can dump at once?
If there's only one station – you need to time your exit!
We've seen RVs lined up to leave. And if you're in the vicinity of the dump station…and the wind is in the right direction…well you get my drift!
If you're a new RVer, you might want to check out my blog post 20 Must Haves For New RVers. Here I give you a list that we used when we first purchase our new Travel Trailer!
RV Park and Campground Activities
As you continue your camping years, you will find that some campgrounds have so many activities for kids that they can be kept busy all day long!
One campground we stayed in not only had a heated swimming pool, but had a bounce house, basketball courts (several courts throughout the campground), Volleyball & Horseshoes, Bocce Ball, Golf Driving Range, playground and Old Fashioned Swimming Hole, Ladder Golf, Pedal Boats, Fishing, Rec Hall, a "panning adventure" and an RC Track where you could bring your electric own race car and race each other on the track!
Here's a photo of the game room.
It was a lot of fun during one rainy afternoon.
Did I mention I play a mean SkeeBall?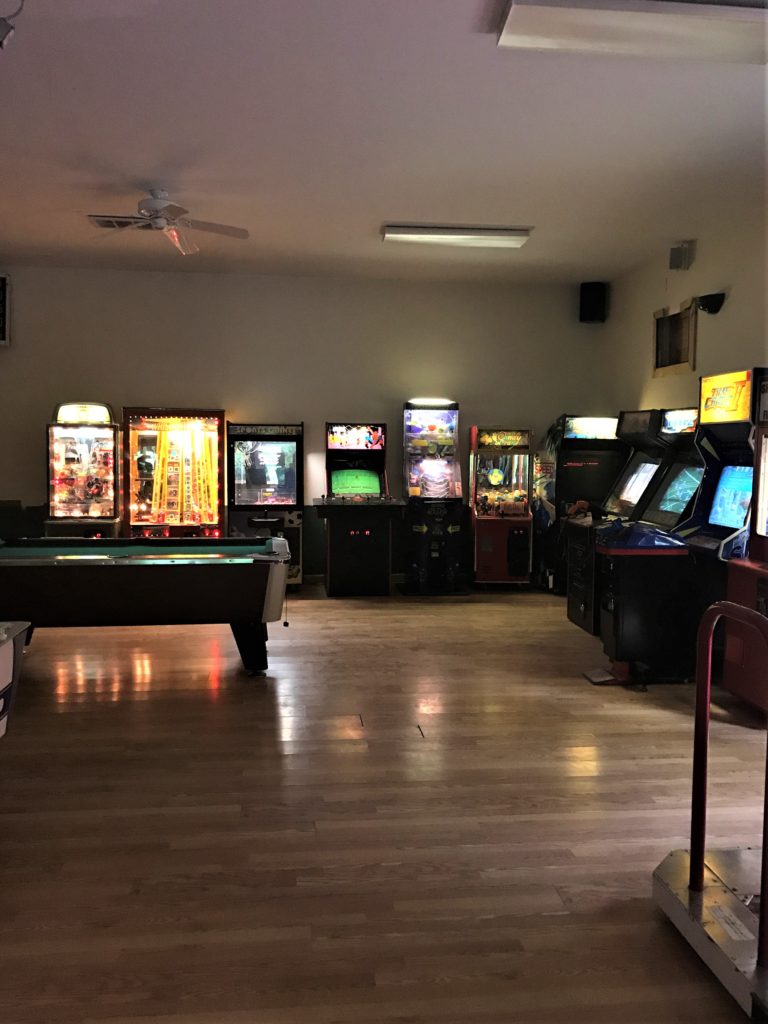 Oh! And soft-serve ice cream! Yummmm (not to mention the old-fashioned truck that drove through the campground with ice cream too!)
There were also "Movies Under The Stars" on their 240″ screen and an interactive mobile scavenger hunt!
And…that was every day!
Our son was with us that weekend and he enjoyed the basketball courts, scavenger hunt and the soft served ice cream for sure!
Our friends' kids, on the other hand, did it all!
They were away from the campsite all day long and LOVED it! My husband and I preferred the quietness of our campsite which was nestled in the woods.
This is where I sat and looked up at the trees and just enjoyed the beautiful view.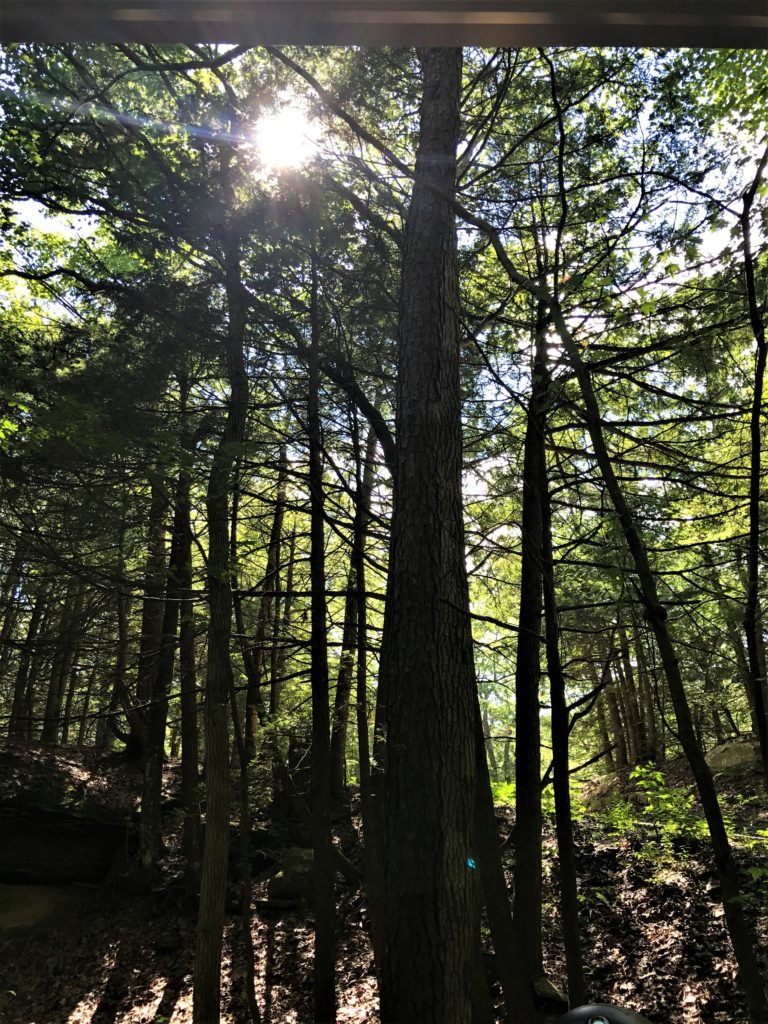 Related Reading: Here's my campground review of Rip Van Winkle Campgrounds
Here's another view of our campsite that weekend!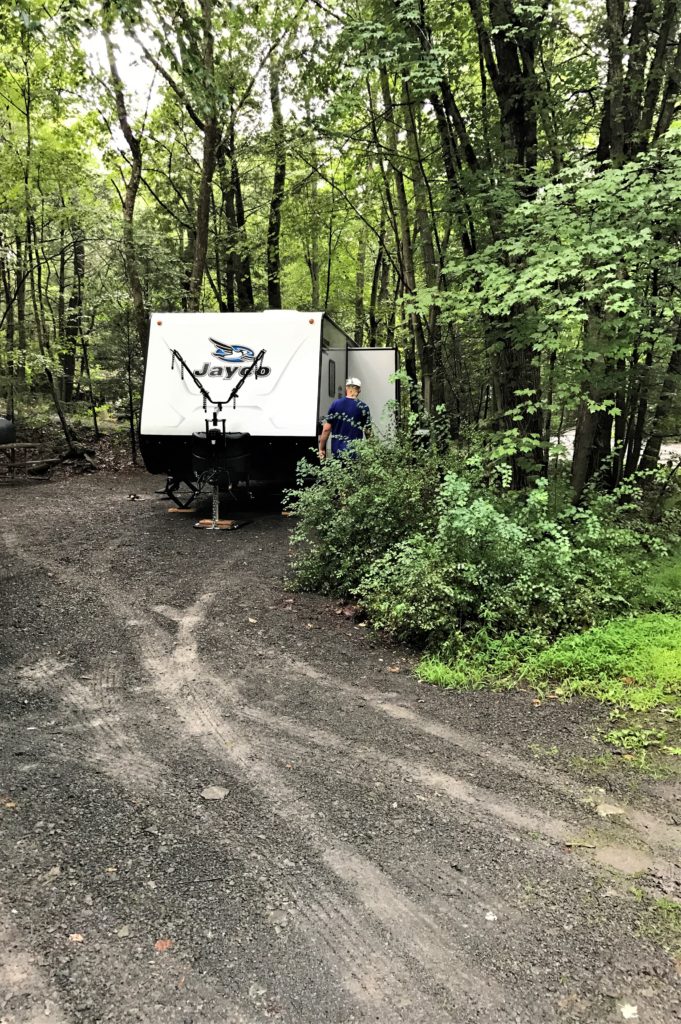 You can see we didn't have any close neighbors that weekend!
Check RV Membership Discounts and Ratings
The last thing I want to let you know is to be sure to ASK if they offer any discounts such as the Good Sam Discount or AAA Discount.
If you don't ask…you don't get!
Another favorite campground that we talk about over and over is North Pole Resorts in Wilmington, NY.
You can read my campground review of North Pole Campground and Resorts HERE
Here's a view from the RV Campground at North Pole Resorts!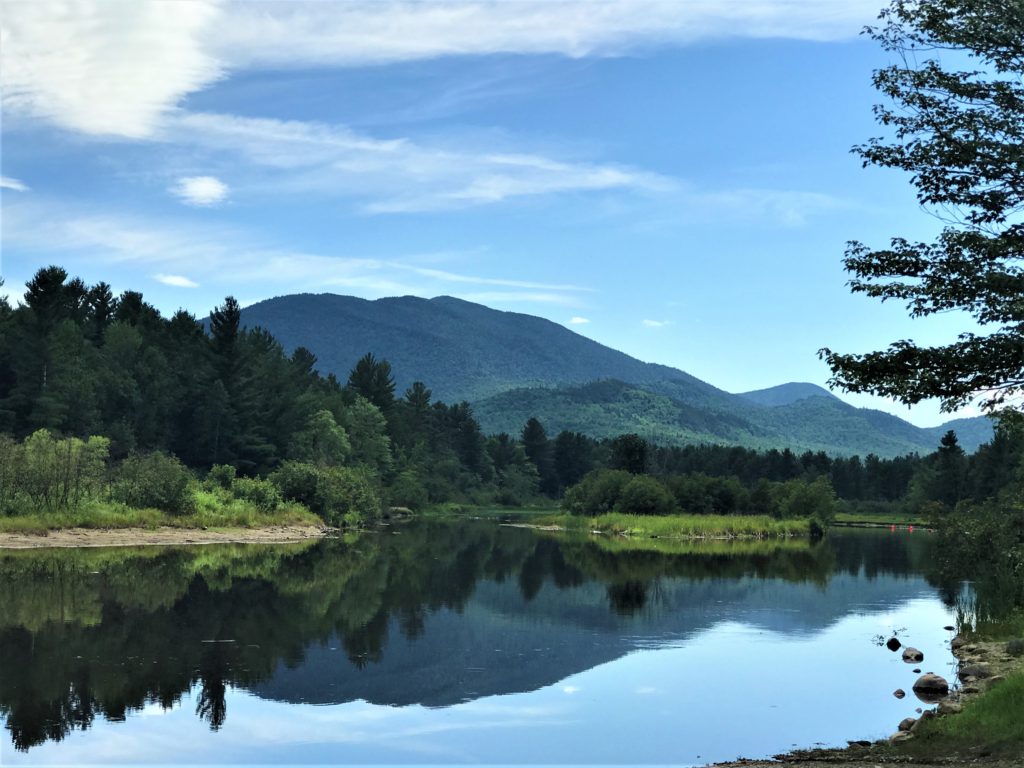 North Pole Resorts is Good Sam Rated – 9 – Facility/ 10 – Restrooms/ 10 – Appeal – so while my husband was on the phone making a reservation…I was in the background saying "ask if they offer a Good Sam Discount!
"
Sure enough – they did!
This is just one of the great benefits of being a Good Sam Club Member. In addition to savings on thousands of campgrounds, you will also receive savings on gas at select locations, savings on propane, and a lot more!
Also, do you know that Good Sam has the Good Sam Roadside Assistance
plus Good Sam Travel Assist!
Good Sam Travel Assist
provides over 20 different types of valuable and affordable medical emergency and travel assistance services, including medical evacuation, emergency travel services, and return-home services.
They also offer pre-trip details on foreign travel restrictions and document and inoculation requirements as well as translation services.
Some of the services include:
Emergency medical transportation to get you the care you need

Emergency medical monitoring by a medical expert to make sure you are receiving the best care

RV/Vehicle Returned to Your Home if you are unable to drive

Pet Care and Return Assistance

Transportation home to get you, your spouse and your children returned home after injury or illness

Prescription and Glasses Replacement Assistance when your prescription was forgotten, lost or stolen on a trip,
If you want to learn more about it, here's a link:
Good Sam Travel Assist: Emergency coverage for you, your family, and pets.
Where will you be RVing in the future? Leave me a comment to let me know!
Keep Your Campground Memories Forever!
Get Your Our Camping Adventures Journal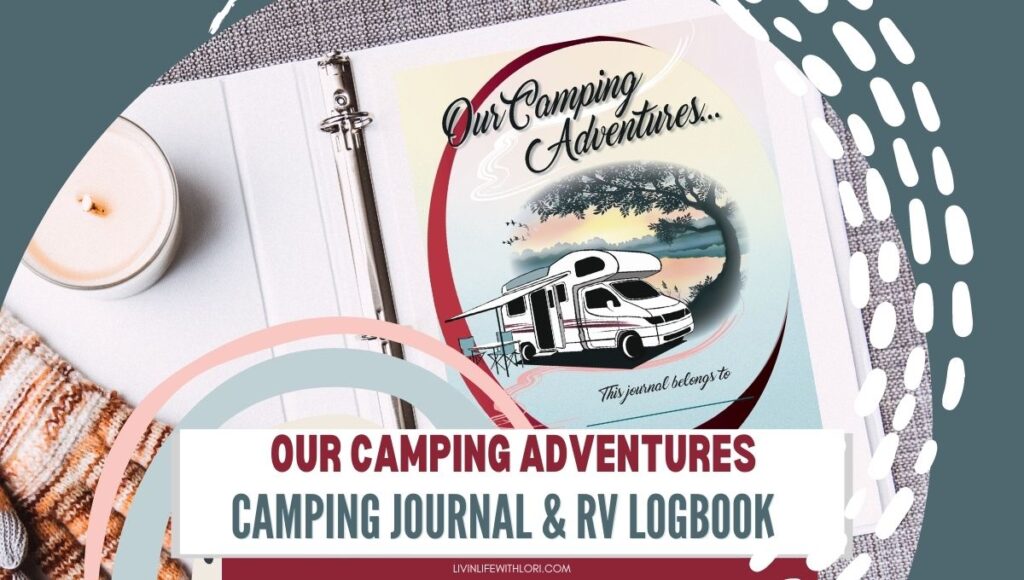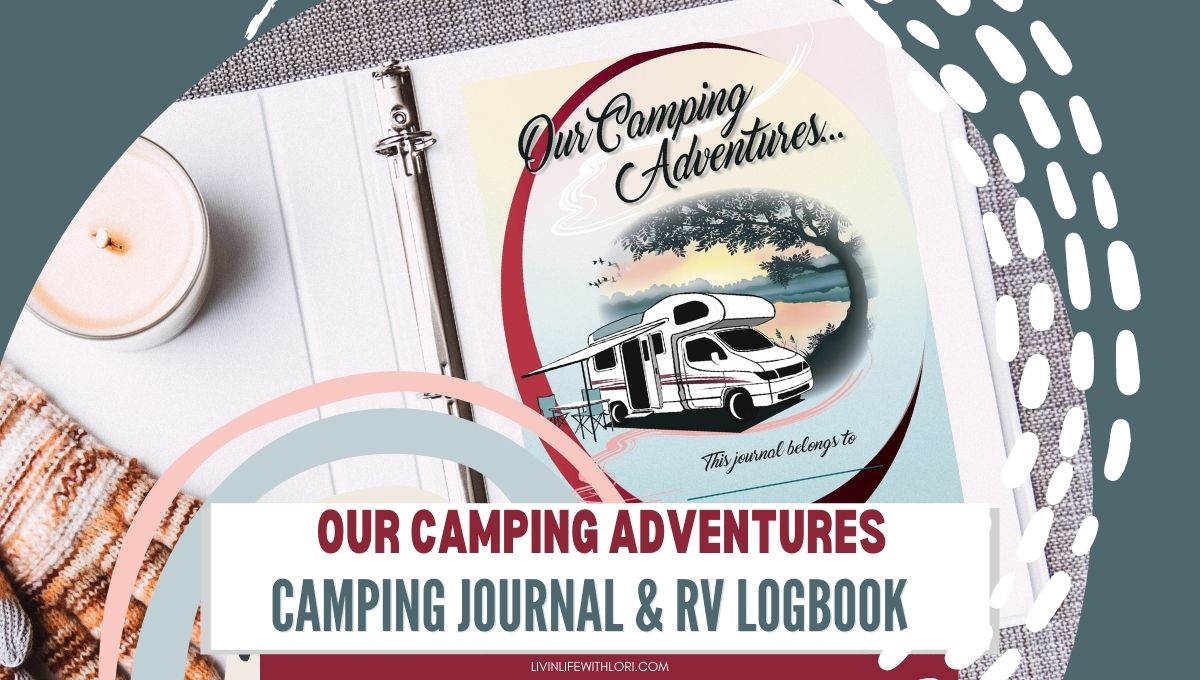 Choose from the full-color printable journal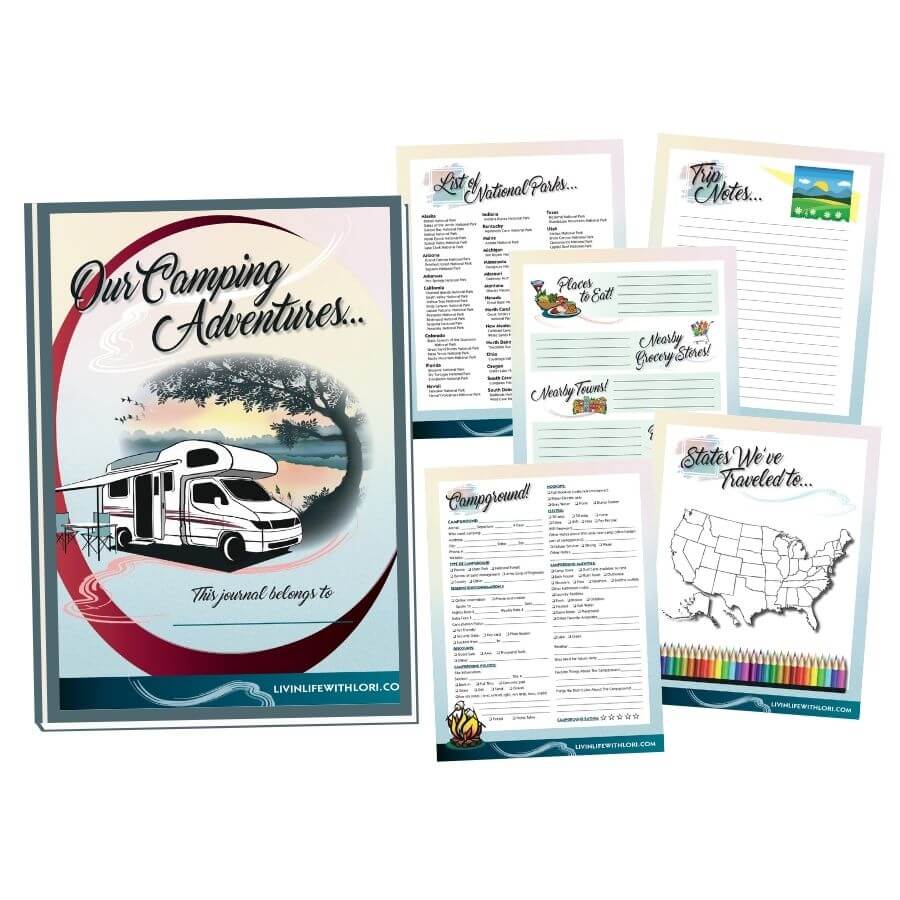 OR
Black and White Paperback Journal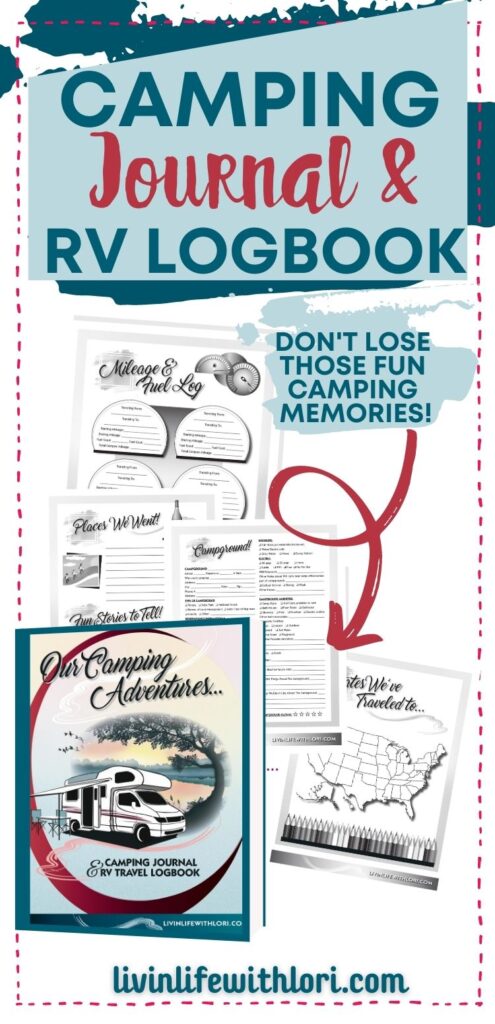 I would LOVE for you to join my mailing list!