Last Updated on October 5, 2022 by Lori
Planning an RV camping trip and looking for some easy make-ahead camping meals to make? Use these simple camping meal prep tips to plan make-ahead camping recipes so you can relax and have fun! Not be spending your time thinking about what to cook at the campground!
How To Meal Plan & Prep For A Camping Trip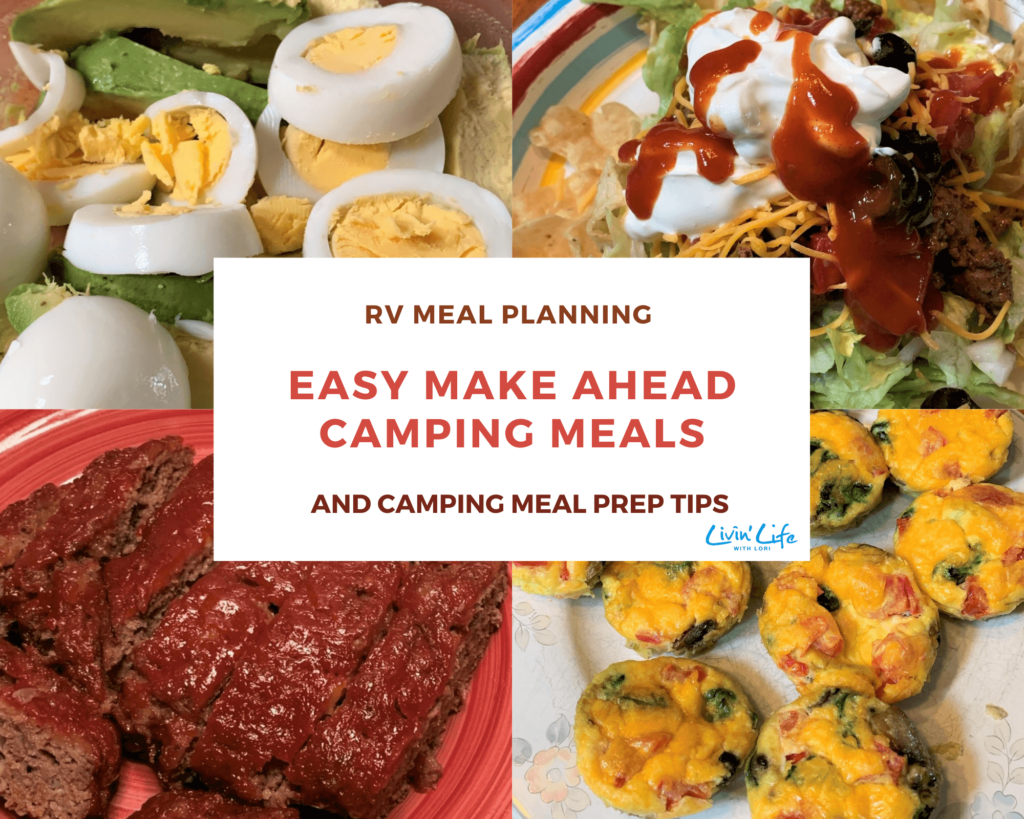 This post contains affiliate links which means if you click on a link and make a purchase, I will earn a commission at no additional cost to you. Please see our Disclosure Policy for more information.
I don't have to tell you how much fun it is to go camping. And it is so exciting when it is FINALLY time to head out on your RV camping trip!
You have everything planned. In fact, you have been planning this camping trip for weeks! Then, someone says, "Is it going to be hot dogs & hamburgers—again?"
Hmmm…yes, that's what you had planned!
But did you know that there are SO many options when it comes to camping meals?
Sure, you have the classic camping food that everyone loves. But, there are many easy camping meals you can make that will keep them all Happy Campers!
With some Meal Planning & Meal Prep before the camping trip, you will be a star at the campground during mealtime!

Camping Meal Planning Basics
What do you need to do when planning and prepping your camping meals?
Here are a few Camping Meal Planning Tips to get you started!
1. Finalize The Number Of People Camping
First, confirm the number of people who will be camping with you. If they aren't camping with you the entire time, be sure to check the number of meals they will be eating at the campground. Use this number to determine how much food to buy and prep
2. Number of Days You Will Be Camping
Write down the total number of days you will be away from home.
Now, break it down into:
# of Breakfast Meals
# of Lunch Meals
# of Dinner Meals
Don't forget to include travel days, days at the campground, and days you are away from the campground but plan to take lunch in the cooler.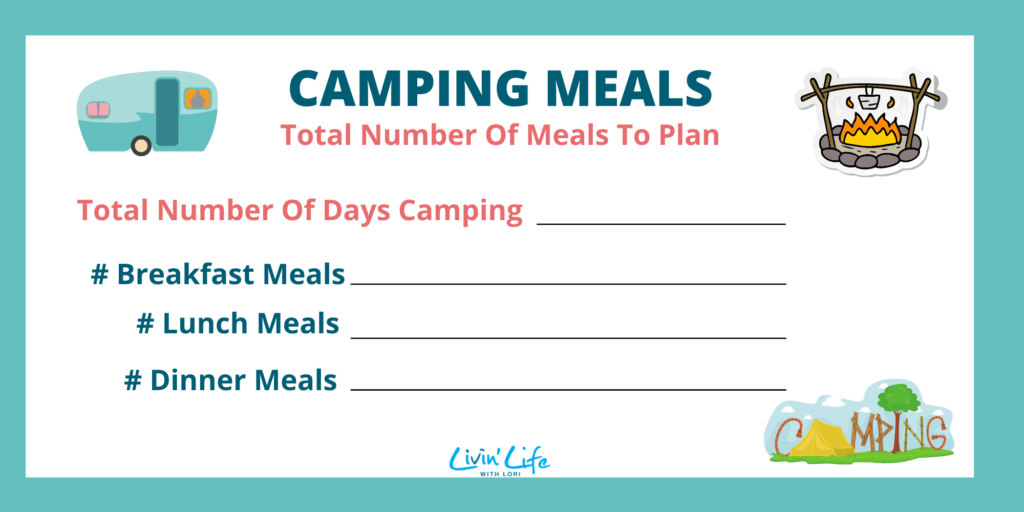 3. Check The Weather Forecast
Is there rain in the forecast? Then you will need to plan meals to cook in the RV or under your pop-up tent.
Will it be hot during your camping trip? Then plan for lighter meals to serve so you won't be standing over the grill or campfire.
Be aware that some locations do not allow campfires during a drought or in very hot temperatures so if you planned to cook a meal over the fire, have a backup plan for meals that day,
4. Dietary Restrictions
Check to see if anyone in your camping group has dietary needs or restrictions.
Try to incorporate their diet restrictions into your meal plan.
5. Be Flexible
Planning out each camping meal is helpful, but keep in mind that things can change daily when you're camping!
You might decide to change your activity for the day, which means your "on the go" meal now needs to be a meal at the campground.
Don't worry! You can switch that day's meal with another one planned for another day!
Camping Meal Prep Tips
Now that you know the number of people camping, the number of camping meals to plan for, and you've checked the weather…
It's time to do as much meal prep as possible before you leave home.
But what can you do to make cooking at the campground a little easier?
First, let's look at what exactly Meal Prepping is and a few of the things we can do at home before heading on the road to the campground.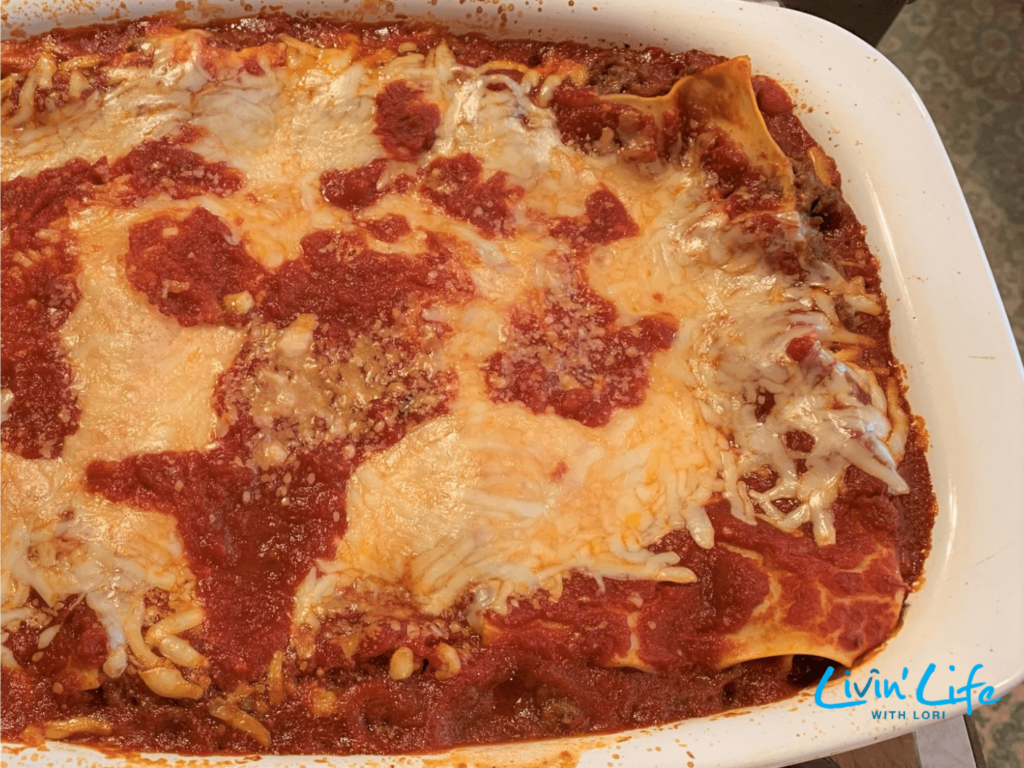 What Is Meal Prepping?
Meal prep is when you have your meals planned, buy the ingredients, chop vegetables, cook meats, make marinades, and anything else you can think of to make camp cooking as easy as possible!
Meal Prep For RV Camping
What are some meal planning tips I've found useful when traveling with our travel trailer?
One thing is for sure, I hate to try to find a grocery store when we get to the campground!
Yes, sometimes we run out of something during the trip, and we make a quick trip to the store.
What is the best advice I can give you?
Be Flexible.
If we don't feel like having the kielbasa and potato foil packets I have planned, I'll switch to chicken breasts with BBQ sauce!
If we decide we don't really want to go hiking in the rain tomorrow but the weather is perfect today – that's ok! I'll throw sandwiches together (or use leftovers from the night before to make a sandwich) and off we go!
That's why Camping Meal Planning works!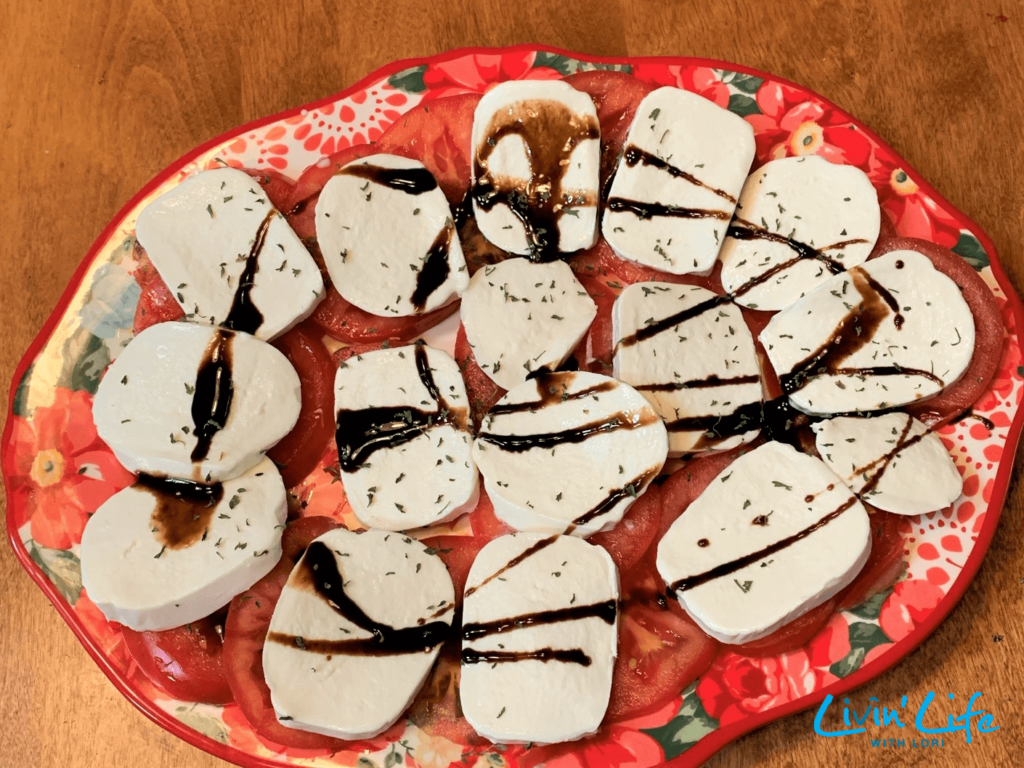 Quick Tips For Prepping Meats To Take RV Camping
I can't take credit for this tip. I learned it a long time ago and have done it on every camping trip we've taken.
This tip works well whether we have a big crowd camping with us, or it's just my husband and me.
It cuts down on waste too! (meaning cooking too much and you end up eating leftovers the next day…and the next day…and the next day!)
Hamburger/Chicken/Veggie Burgers
Pat out your burgers
Wrap each burger individually in foil
Label each burger, i.e. ham/chick/veg
Put in the home freezer then transfer to the RV freezer
By having the burgers individually wrapped, you only need to take out and cook the number of burgers you need!
I do the same with chicken breasts. By individually wrapping them, I can take out only what I need for the meal.
If someone wants chicken but not a burger, no problem!
Tips For Prepping Tossed Salad For RV Camping
I love tossed salads – but I don't like to run water unnecessarily and fill up our grey tank in our RV.
This is where Meal Prep comes in!
How to prep tossed salad at home before your camping trip:
Wash lettuce and pat dry
Place the lettuce in a Ziplock bag
Wash all veggies you want to use in the salad
Cut the vegetables and place them in a separate Ziplock bag
Personally, I don't cut the tomatoes or cucumbers before using them because I don't know whether I'm going to slice them or chop them.
Pre-washing lettuce is perfect for making BLTs, Taco Salads, and adding to sandwiches!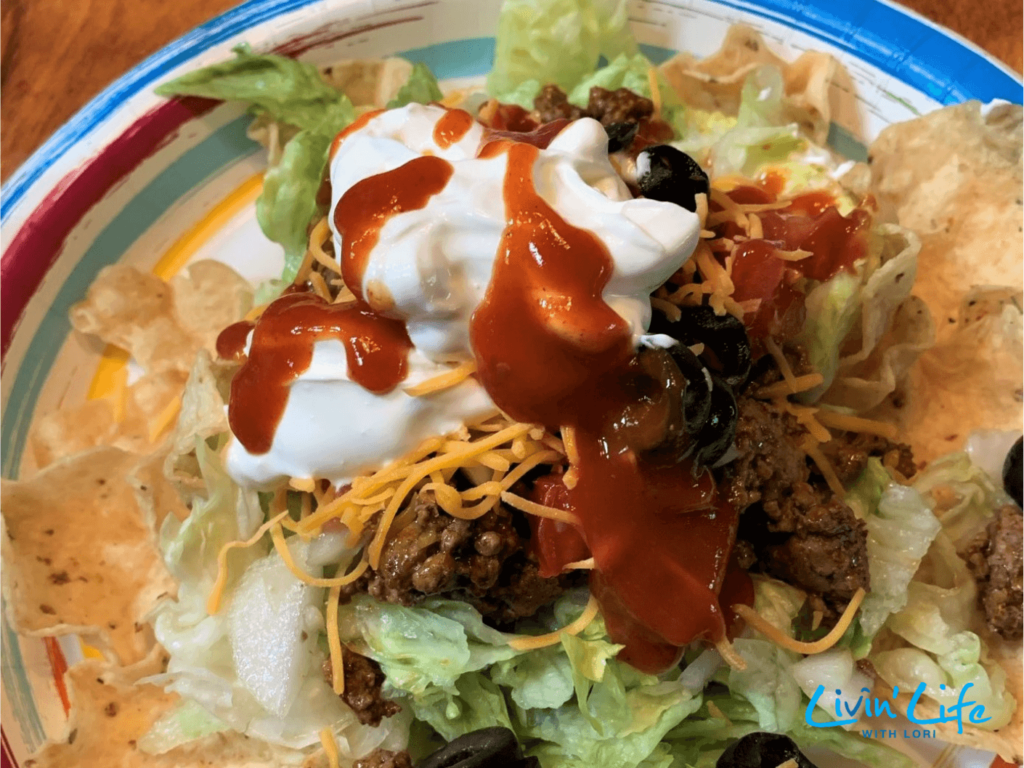 Does Meal Prep For Camping Sound Overwhelming?
Don't let the planning and preparation of camping meals be overwhelming!
Let's break it down and find some easy meals you can prep at home!
You'll be amazed at how easy preparing camping meals will be!
Camping Meal & Side Ideas – FREE Download!
Grab your FREE copy of Make-Ahead Camping Meal & Side Dish Ideas!

Easy Make-Ahead Camping Meal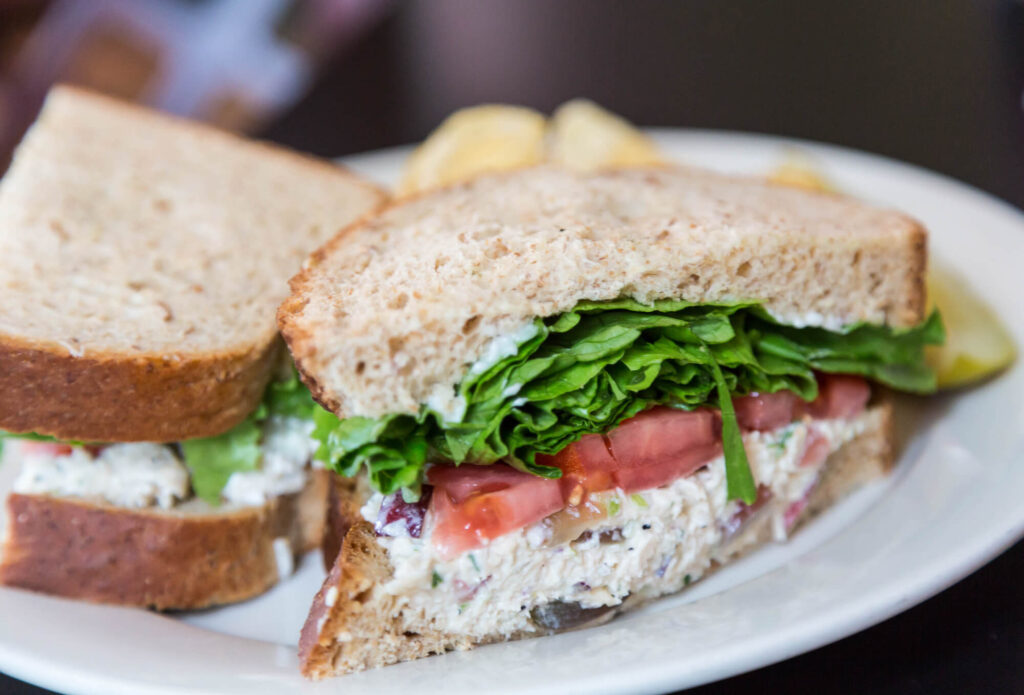 Rotisserie Chicken
Purchase a Rotisserie Chicken from the grocery store and you will have 5+ meals ready to go!
Chicken Sandwiches
Chicken Salad
Chicken Quesadillas
Chicken Pot Pie
Buffalo Chicken Dip (great snack or appetizer!)
Ground Beef Meal ideas
Make these ground beef recipes at home then freeze them in your RV freezer:
Meat Loaf
Meat Balls
Lasagna
Sloppy Joes
Tacos
Chili Meat Sauce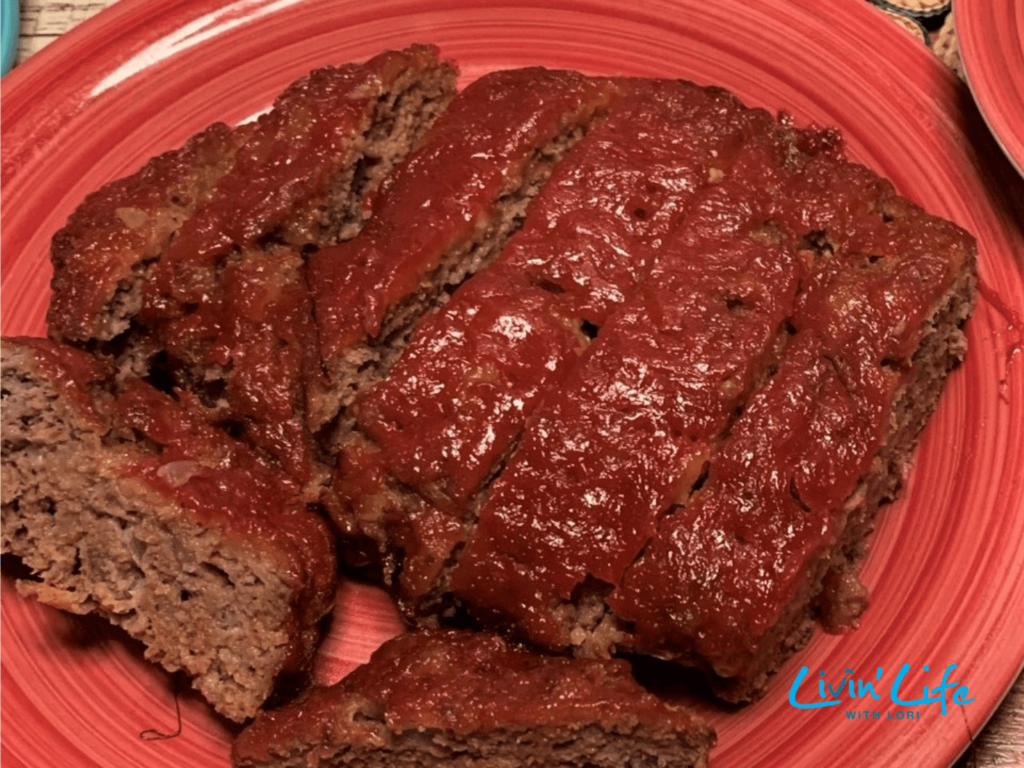 Camping Meals Made With Eggs:
Make a quiche or mini quiches at home then freeze. These are perfect to pop in the microwave to eat at the campground!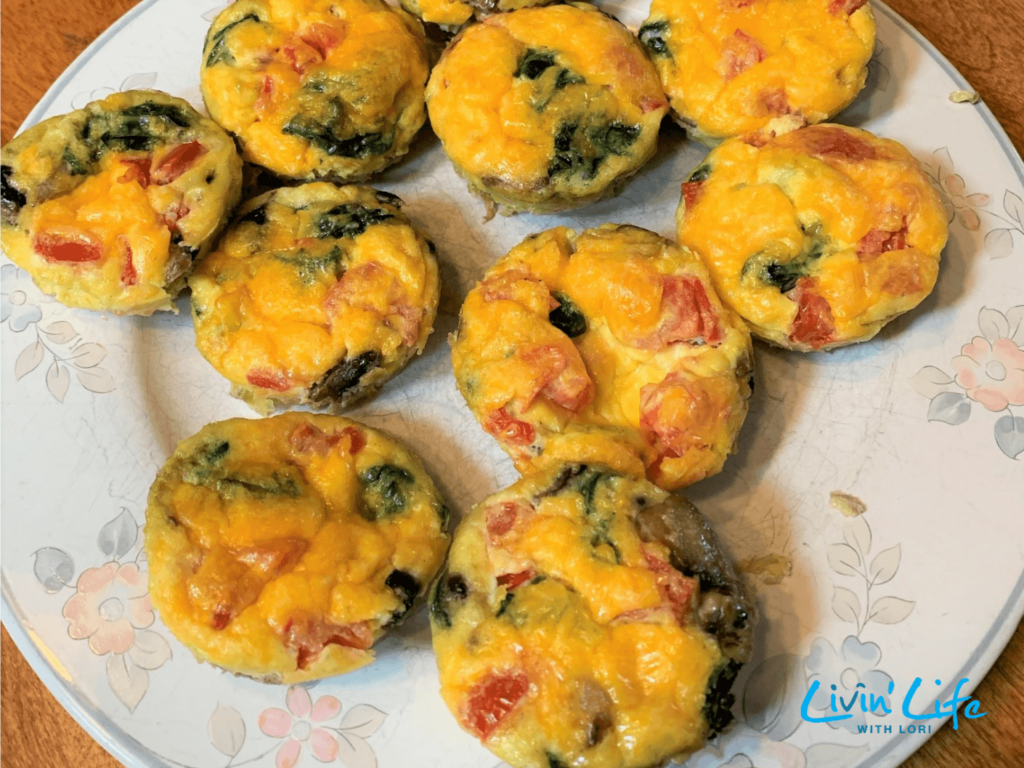 Make hard-boiled eggs at home. Then at the campground, you can make:
Egg Salad
Deviled Eggs
Add to a tossed salad
ELT (instead of a BLT! Egg, Lettuce & Tomato)
Tomato Avocado Sandwich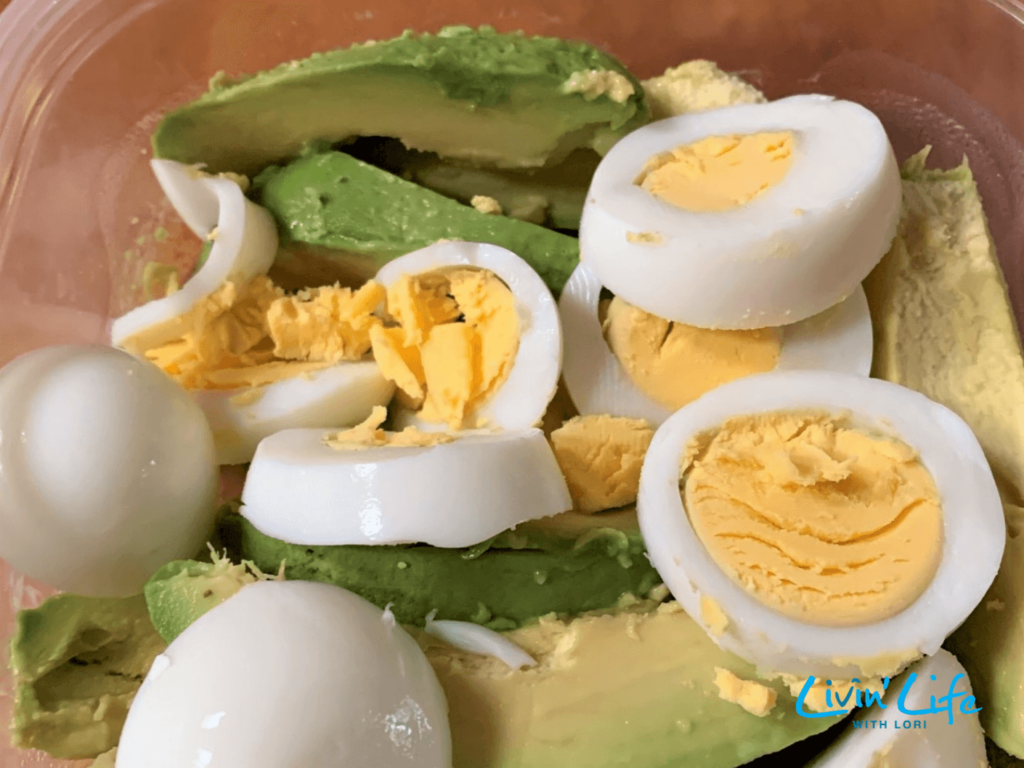 My daughter had an Egg Maker in her apartment and told me how easy it was to make hard-boiled eggs with this cute egg maker.
Of course, I wanted one! Now it's all I use to make hard-boiled eggs! I got my mom one too and she loves it!
We love to have hard-boiled eggs at the campground to make a quick breakfast or to grab on our way to a hiking trail.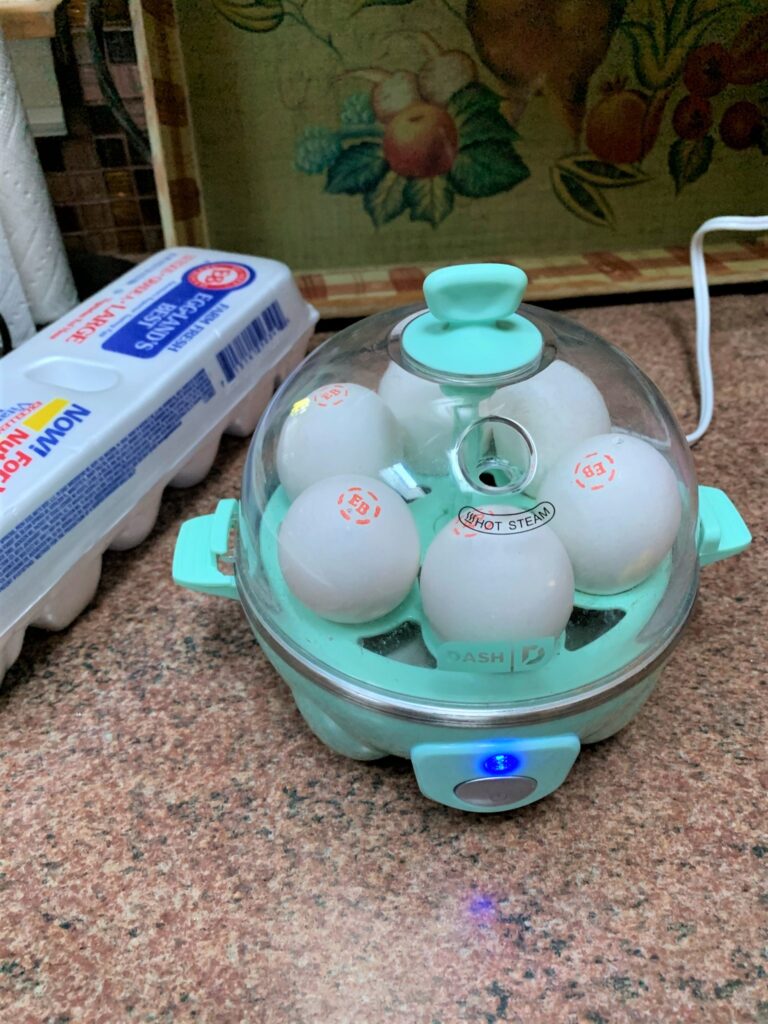 This egg maker makes it a simple way to make hard-boiled eggs at the campground!
Make-Ahead Salad Ideas
Pre-make these family favorites to serve while camping:
Macaroni Salad
Potato Salad
Pasta Salad
Tuna Salad
Egg Salad
Tips & Shortcuts To Meal Prep
Buy fruits & vegetables already cut
Pre-cook bacon (or buy already cooked) for toppings
Rotisserie Chicken can be used in many recipes

Why You Should Meal Plan And Prep For RV Camping
Create your own make-ahead camping recipes by planning ahead of your RV camping trip!
There are endless camping meals you can make that are your own family favorites!
With a little bit of planning and meal prep, you will have all the meals you need to eat prepared and ready when your campers ask, "What's to eat?"
More RV Camping Articles You Will Love