Last Updated on February 1, 2022 by Lori
What are the most important things RVers need to look for when booking a campground? After you're all packed and ready to leave on your RV camping trip, the last thing you want to worry about is the campground that you booked. If you've ever had an unpleasant experience at a campground, you know that it can affect your entire trip!
Here are some important tips for RVers on what to look for in a campground, types of campground amenities, RV hookups, how to read a campground map, and other questions to ask before booking your next campground.
This post may contain affiliate links which means that if you click a link and make a purchase, I will make a commission at no additional cost to you. Please read out Disclosure Policy for more information.
Tips For RV Beginners – What You Should Know About Campgrounds
So you may be thinking, what types of things can possibly go wrong at a campground?
Here are just some examples of things that definitely ruined a few camping trips:
You pull up to your assigned campsite and immediately see your RV will never fit in the site. Even though you gave the campground the size of your RV, they booked you on a site that is impossible to maneuver into or a site where your RV will be sticking out into the road.
What if you find out the campsite is completely booked? Do you just try to squeeze in and hope for the best?
After pulling into the campground, get set up and begin relaxing only to find out that the entire campground is next to railroad tracks. I

nstead of hearing the sounds of nature, all you hear is the roaring of the train and the train whistle every hour, on the hour, all…night…long.
Before booking the campground, you saw pictures of the large RV sites on the website; but, when you get to the campground you realize that the sites are so close together that you can't even put out your slide for fear of it running into your neighbor's RV!!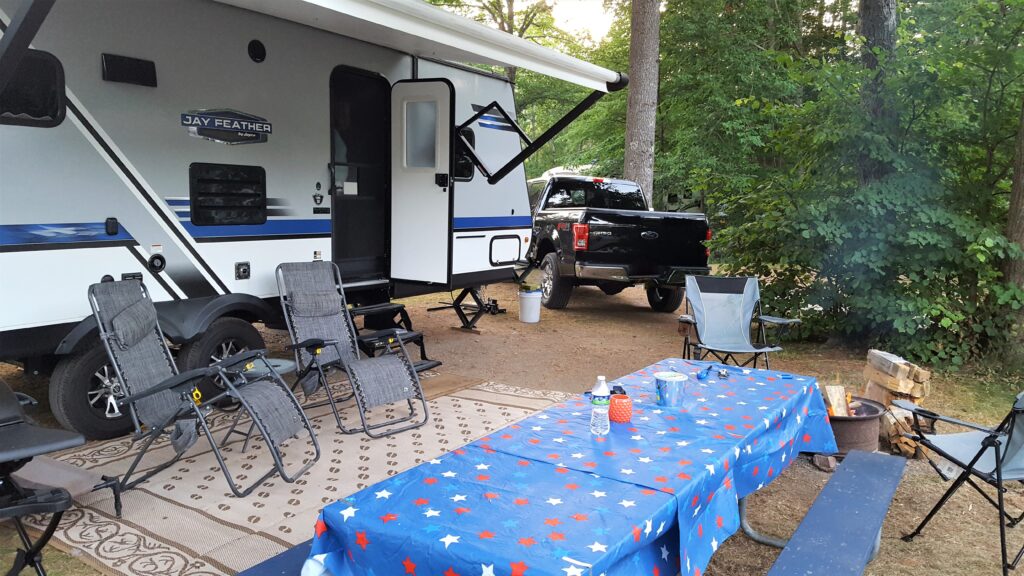 Yes, these are true stories.
Every RVer has an idea of what they consider to be the perfect campground. But what you might like, and what I like in a campground can be two completely different things!
Once you've experienced "the Good, the Bad, and the Ugly" in campgrounds, you will make your own list of "Campground Must-Haves" and know what to look for the next time you book your campground.
But, until then, here are some great tips to follow:
Things To Look For Before Booking Your RV Campground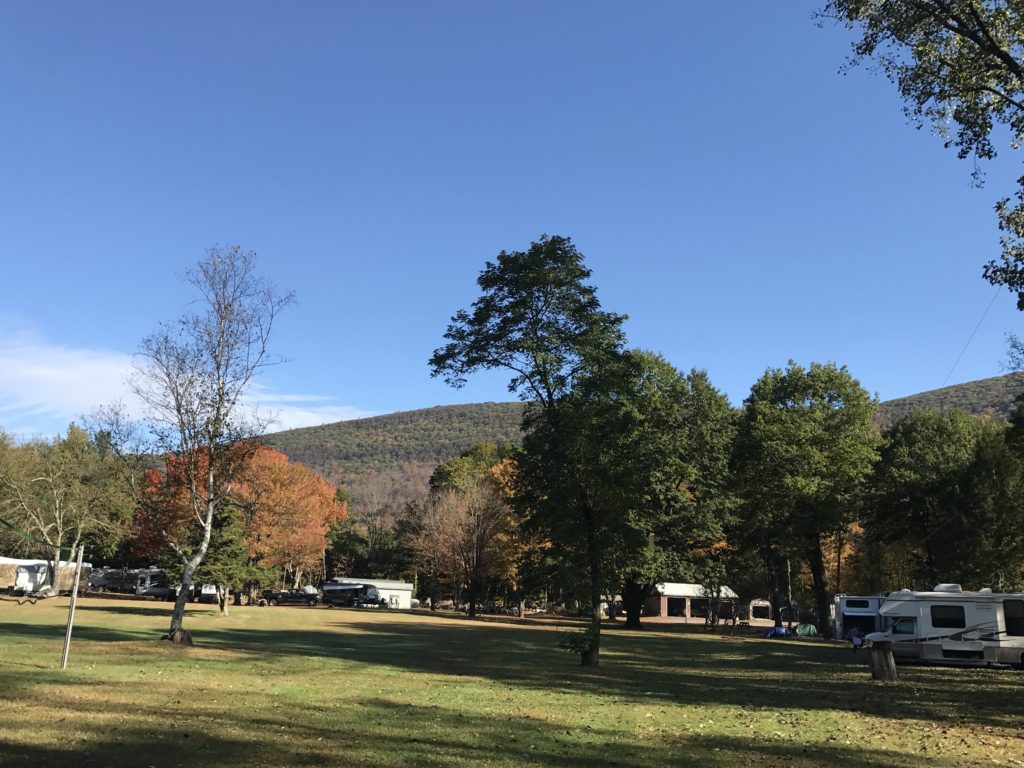 How do you find a campground that your family will love?
As a new RVer, it will be hard to know what your family will like in a campground. People like different things. It will take a few camping trips before you find which type of camping you love.
Some campers love to boondock which means they have no hookups. Other RVers prefer to have full hookups – meaning water, electric, and sewer.
If you are camping with kids, you might want to look for lots of kids' activities; if you are looking for a quiet peaceful campground, you can request a site away from the pool or large bounce house!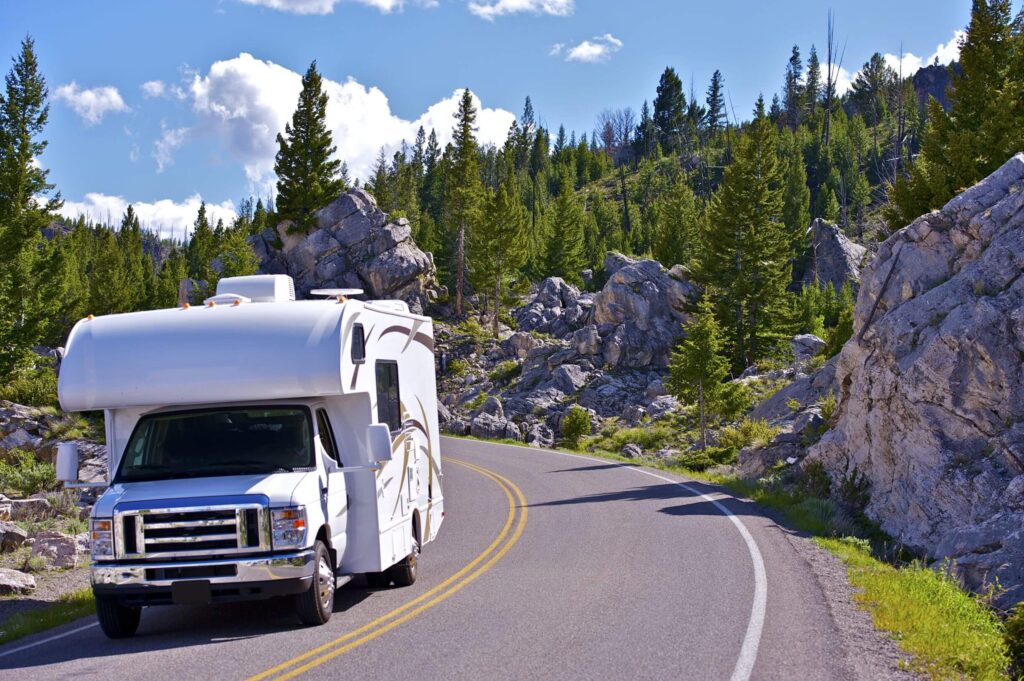 Types of payment the campground accepts
Does the campground accept credit/debit cards? Or, do they ONLY accept Cash or Check?
Be prepared BEFORE you get to the campground!
One of the nicest campgrounds we stayed at was in Kennebunkport, Maine. We knew from the website that the campground only accepts checks or cash for payment.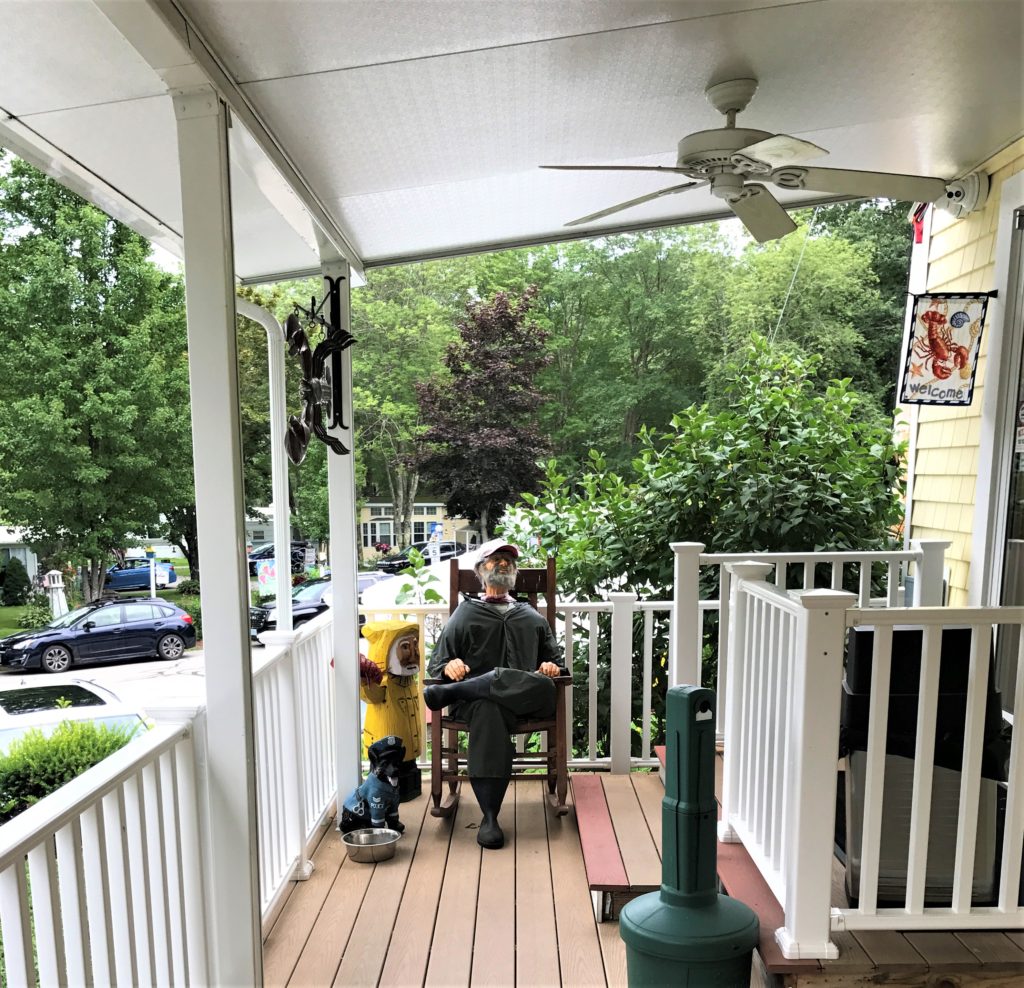 We reserved the campground for one night in August and mailed the campground our one night deposit to their winter address in Florida. Since we had already paid for our one-night stay, we thought we were all set for our trip.
When we left on our 7-Day trip to Maine, I made sure to bring along cash for incidentals; but, what I didn't budget for, was the fact that we accidentally left for our trip one day EARLY!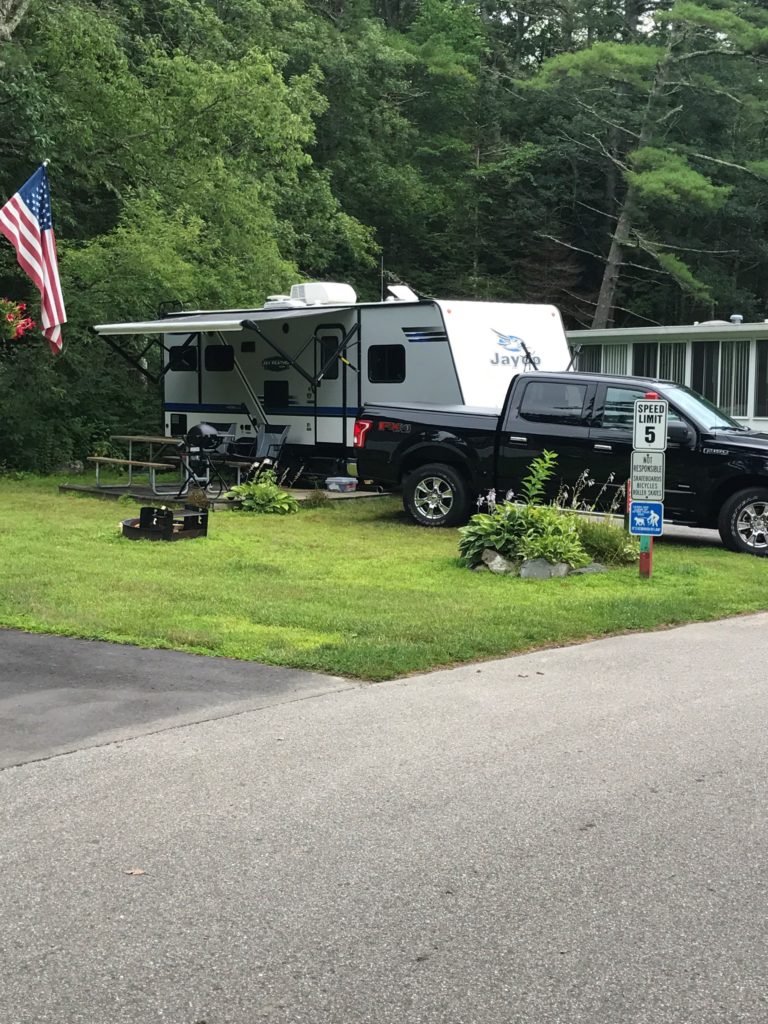 Luckily, I had brought along enough cash to cover the additional night at the campground because the nearest town was five miles away!
Today, we are so used to using our credit/debit cards for everything, but because of credit card processing fees, some campgrounds only accept cash or checks.
Lesson Learned: Be sure to have enough cash to cover extra days in case of an emergency.
Related Reading: What is the Average Cost Per Night of an RV Campsite?
Here's my post of what we have paid at RV Campgrounds over the years plus the average you will pay at some of the most popular RV Campgrounds.
AMENITIES AT AN RV CAMPGROUND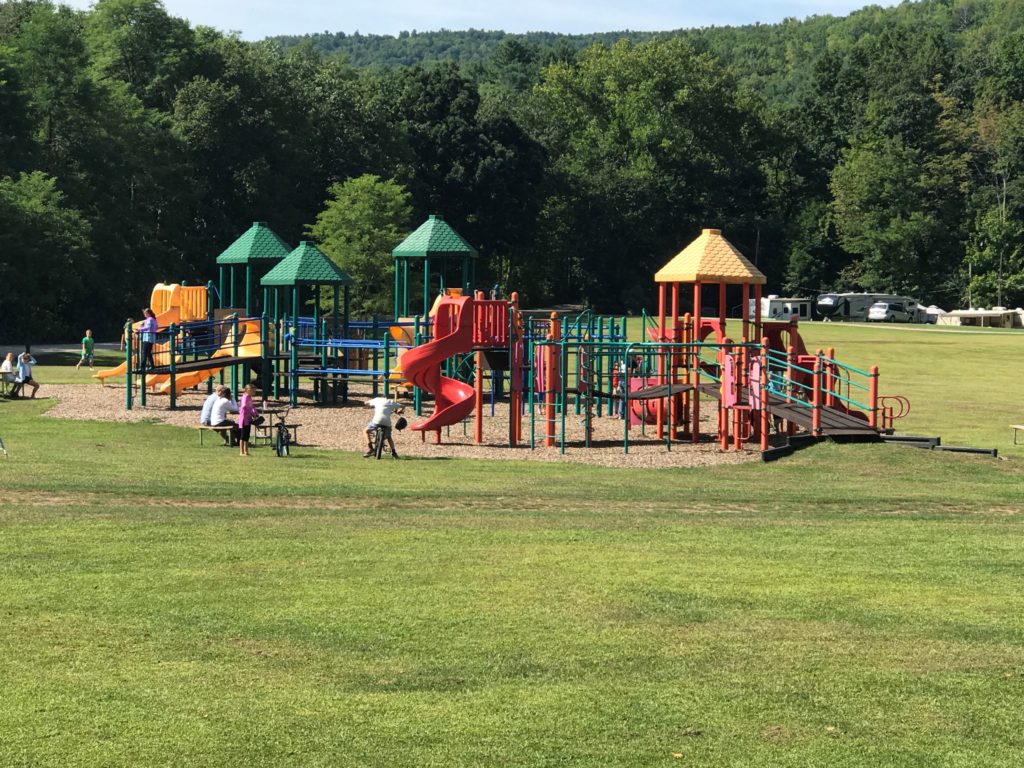 Campground Activities For Kids
Some campgrounds have tons of activities for the kids. They may even have a Kids Activity Coordinator who plans all the kids' activities such as hayrides, t-shirt tie-dye, scavenger hunts, crafts, and nature walks.
If you are traveling with kids and grandkids, this is a campground you'll want to put on your list!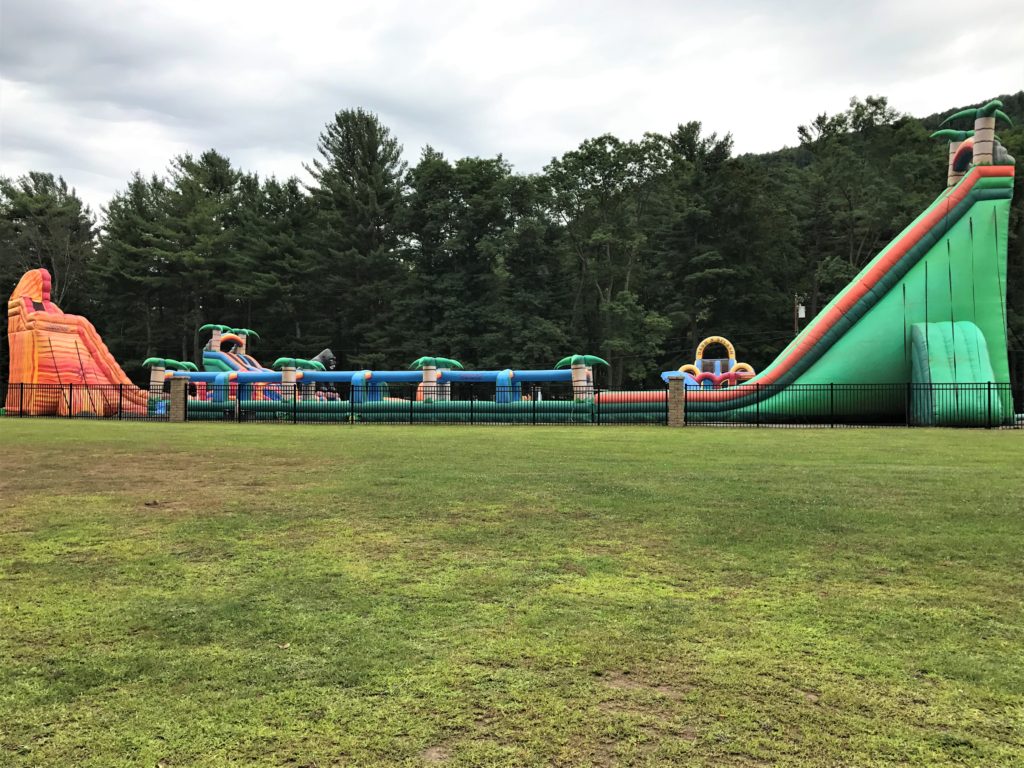 Many campgrounds also have a pool, basketball courts, baseball and soccer fields, movie nights, bounce houses, water slides, game rooms, and much more!
If you're looking for a quiet and peaceful campground – this one may not be right for you.
TIP – Even if you're not traveling with kids, don't rule out a campground with lots of kids' activities. Ask if they have an area away from the pool, bounce house, or game room.
While campgrounds usually don't guarantee a specific site number, they will try to accommodate you. We have stayed at lots of campgrounds and requested a site away from the main kid's areas.
Nickerson Park Campground is situated on 100 acres with lots of activities for kids but we stayed in a beautiful area with large spacious sites, near a huge open field so we could gaze at the stars in the sky.
Check Out The Campground On Google Maps
Did you know that you can do a search on Google Maps for the campground and click on the Satellite image which will bring up the campground?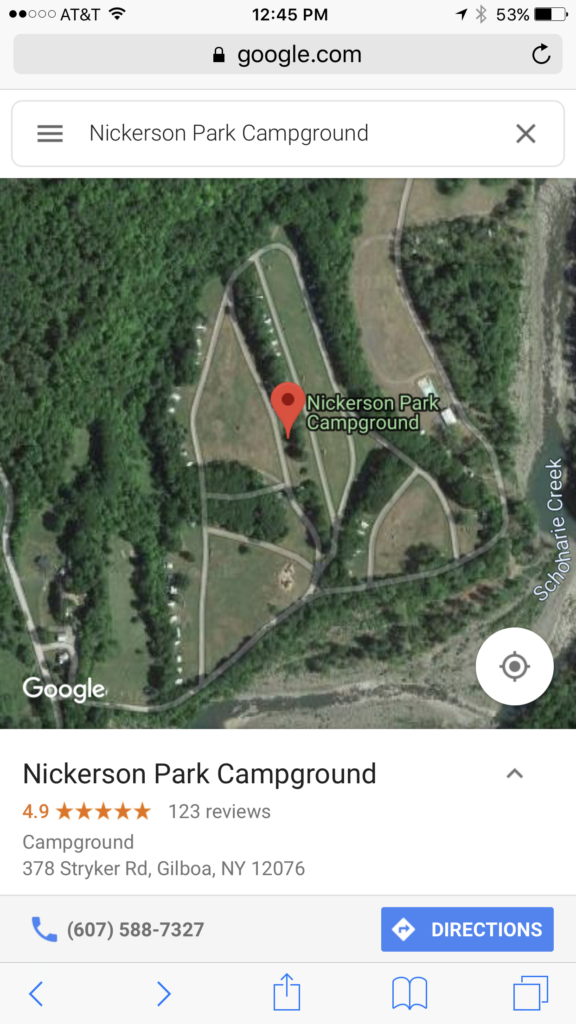 This allows you to get an overall view of the campground. Sometimes you can even see whether the sites are side by side if they are in an open field, woods or on the concrete pavement.
As you can see, this campground we stayed at received 4.9/5.0 stars with 123 reviews!
Another way to get a great review of the campground is to read reviews from RV Bloggers and online forums.
RV Bloggers try to give pertinent information they know you are looking for such as:
How large the sites are (especially if it's Big Rig friendly)

Are the sites back-in only or do they also have pull-through sites

Is there WiFi/cell service (and how strong)

Is there Laundry service

What they liked and what they didn't care for at the campground.
How To Read A Campground Map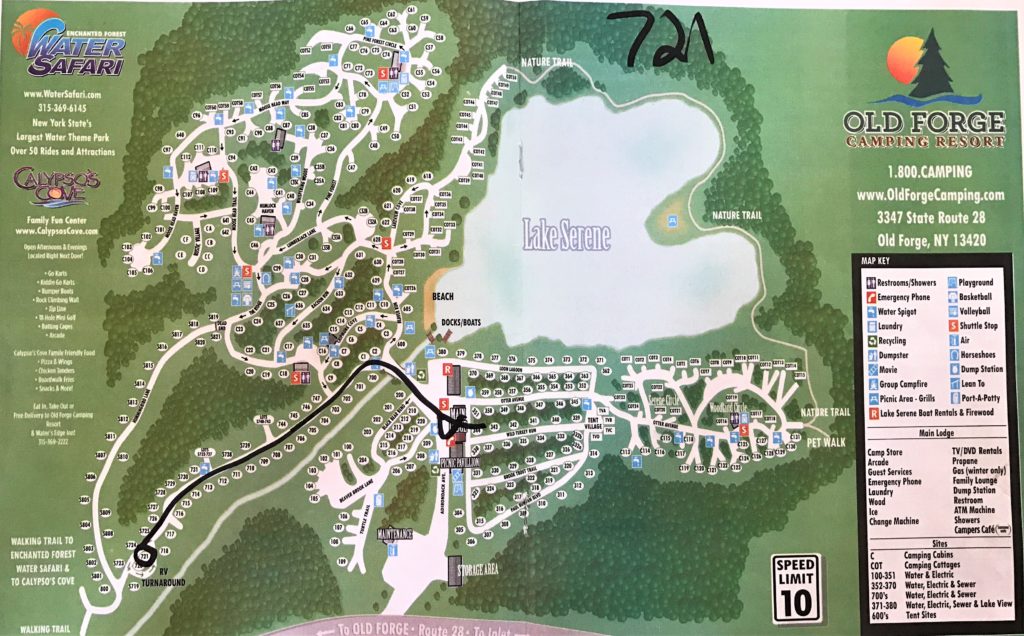 When we are searching for a campground, the first thing my husband does is look at the campground map.
By looking at the campground map, he can get a general idea of the location he wants to request when he makes the reservation.
The campground staff is usually very helpful in answering questions and knows the best sites that might suit your needs.
Things To Look For On a Campground Map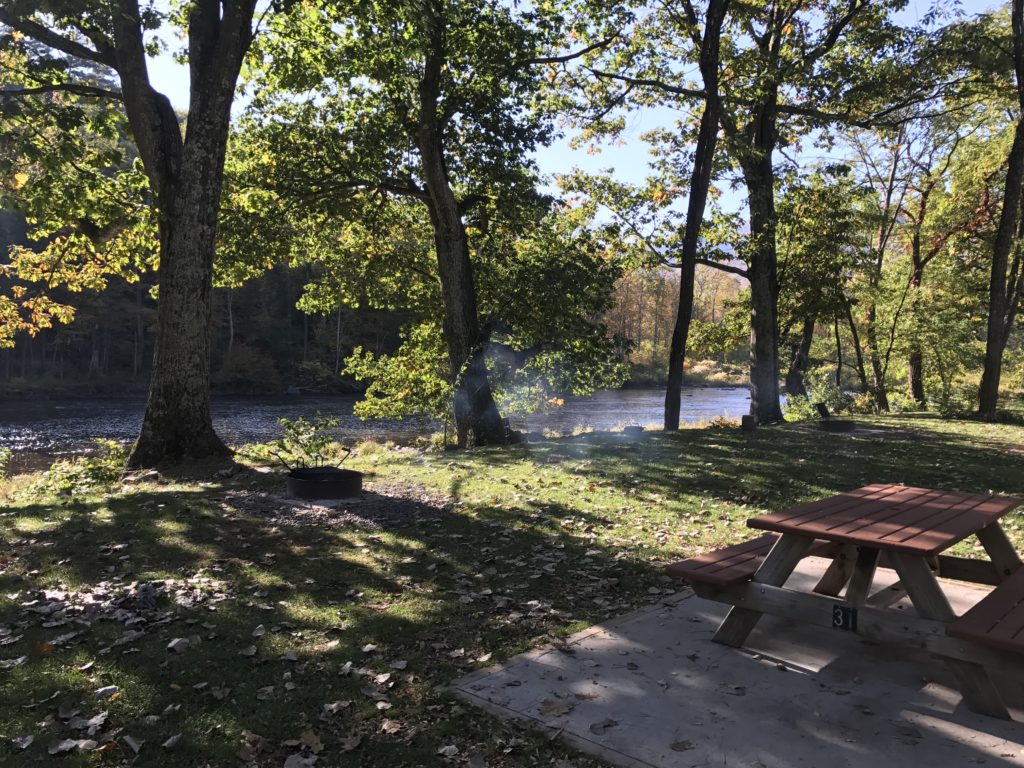 How are the sites positioned?
Are the sites side-by-side?
Are sites directly behind each other?
Are the sites pull-through or back-in?
If you are a new RVer and haven't quite mastered backing into a site yet, you might request a pull-through site.
Some campgrounds will have escorts to guide you to the site. We've even been to a campground where the owner gets his tractor and will back the trailer into the parallel site for us if it is too tight.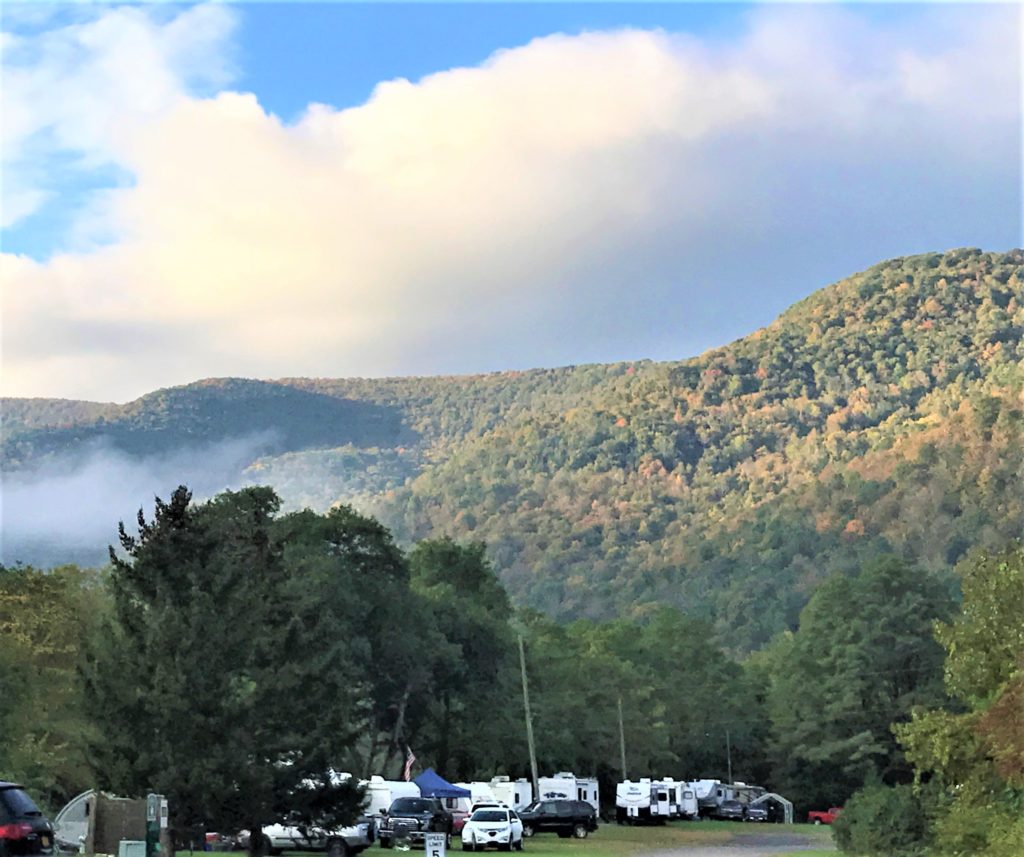 There are other times where we've been left on our own to figure out where our campsite was and how to get there.
As you can see in the campground map shown above, we were given our map with site number and they drew arrows on how to get from check-in to our site.
If you're not being escorted to your site, take your time to find where you are on the map and which direction you need to go.
Look up and look around because if you make one wrong turn – it can quickly become very stressful.
Locate the bathrooms and showers on the map.
Do you want to be near the bathrooms or will you be using your tanks?
Even if the campsite is a full hookup, some RVers do not ever use their bathroom in the RV. So being located near the bathroom and showers will be important to them.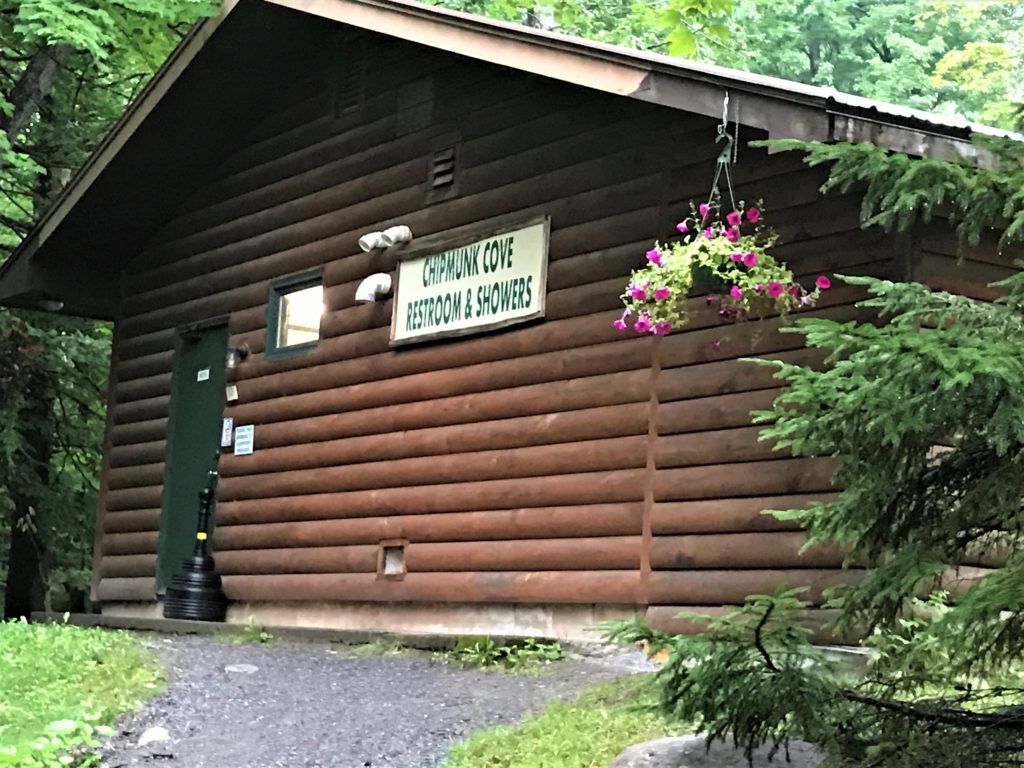 Is the site near the dump station?
We try to avoid sites near the dump station, but sometimes, that's where you get stuck. That means that if the wind is in the right direction, yep – you get my "drift". Also, you might see trailers lined up one after the other to dump.
What types of hookups are at the campground?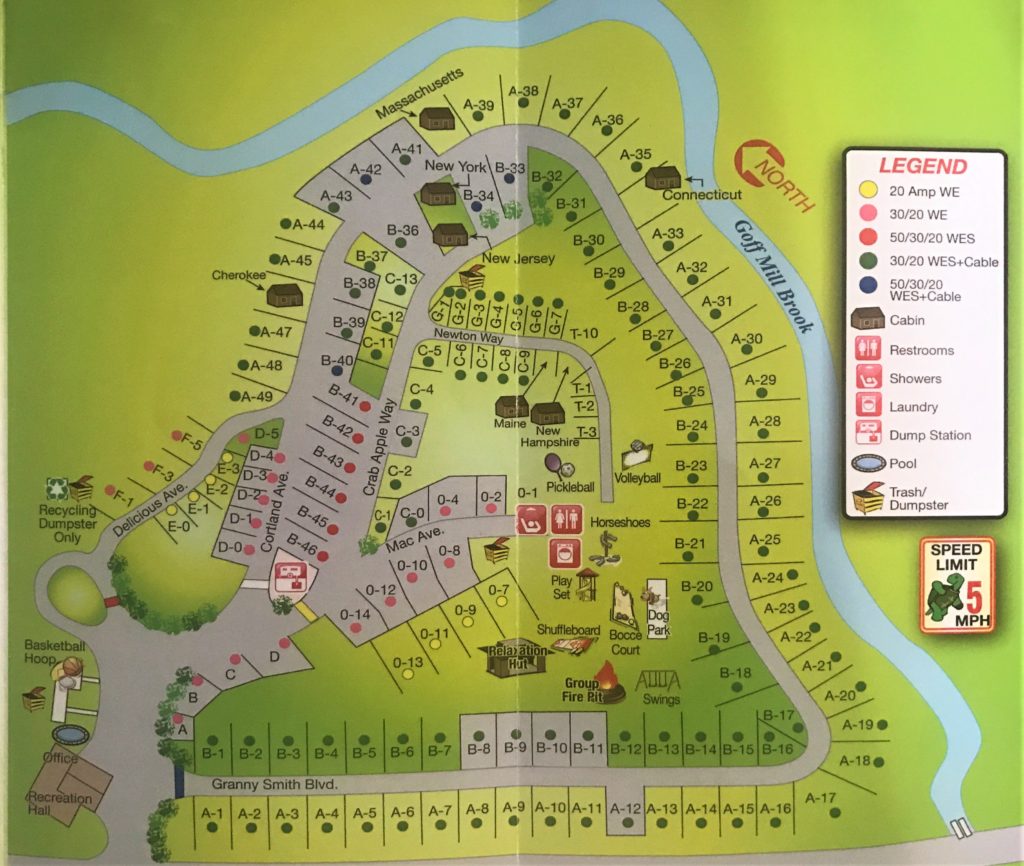 No Hookups – Boondocking. You will need a generator or solar for electricity and use your holding tanks for fresh water, black water, and greywater.
Water & Electric (WE)– You have water and either 50/30/20 amp hookup. You do not have any hookups at the campsite and will need to keep watch on how full your black and grey water tanks become. You will need to go to the dump station to dump your tanks.
Water/Electric/Sewer (WES) – Full Hook-up. You will have water, electric (50/30/20 amp) and sewer hookup. You can dump both grey and black tanks at the campsite.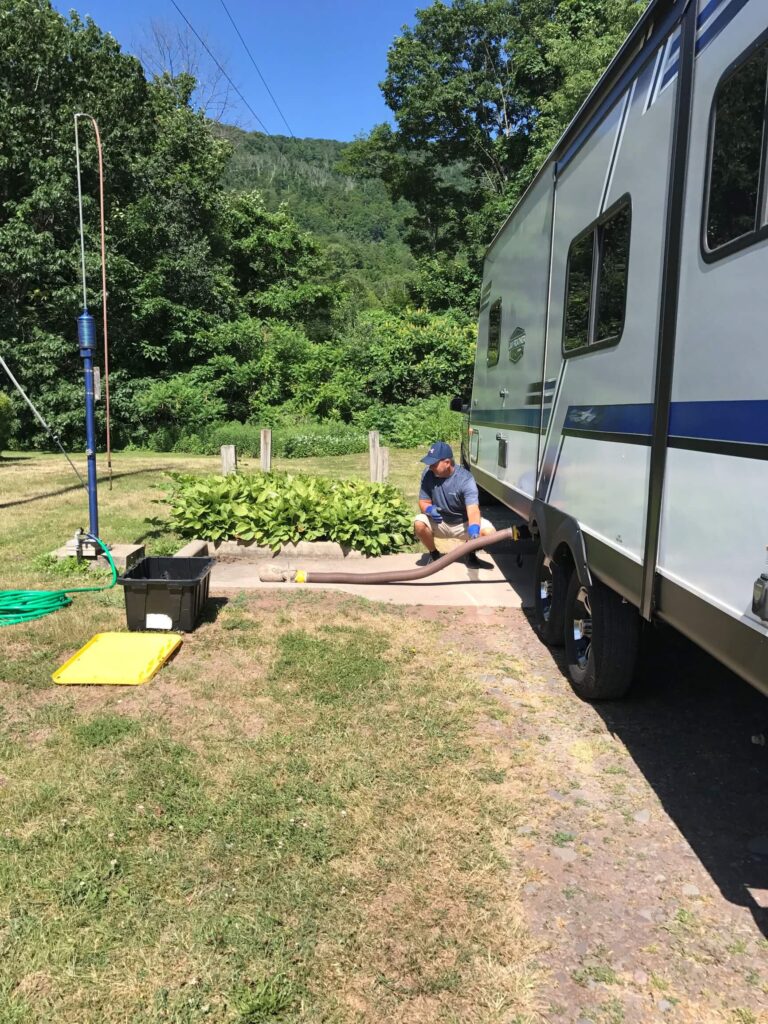 Does the campground have WiFi? Or is the WiFi-only near the office?
We've run into this numerous times. The campground advertises Free WiFi only to find out you have to drive near the office to get any type of WiFi service.
If you work remotely, this could be a problem. If you're friends and family are trying to get a hold of you – this could be a problem.
If you have teenagers camping with you – this might be a problem for them!
How To Get Internet Service While Traveling In An RV
Our friends, Sean and Julie Chickery of Chickery's Travels, have been full-time RVers for over five years. They have a lot of experience trying different options for internet and cell service while RVing all over the country.
I found their article on Internet Solutions for RVers to be a great overview of what they have tried and found to work the best for RVers.
If you're looking for ways to boost your cell signal or internet service read their recommendations on Chickery's Travels.
Does The Campground Have A Camp Store?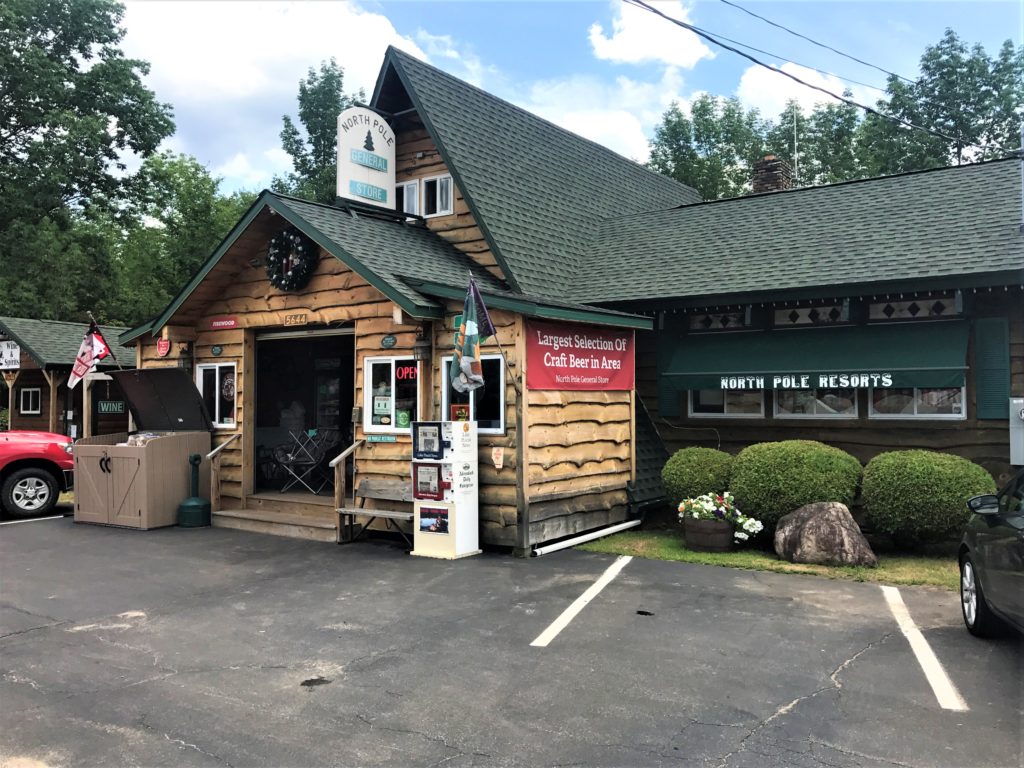 Sometimes we get so used to saying, "Oh if we run out, we'll just get it at the camp store."
Well, let me assure you – not every campground is equipped with everything you forgot at home!
There are many campgrounds with beautiful camp stores stocking everything you will need for your camping trips such as S'more fixings, citronella candles, bug spray, ice cream, candy, and firewood.
However, we've also been to very nice campgrounds with no camp store – so just be prepared.
Does the Campground Allow Pets?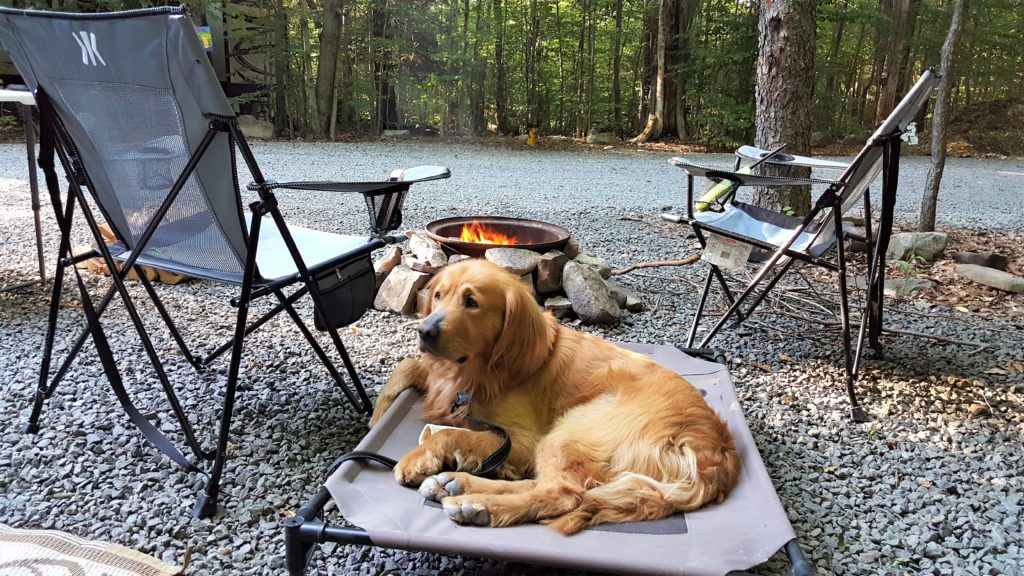 If so, is there an additional fee or dog restriction?
We travel with our Golden Retriever, Buddy. I keep a copy of all of his vaccination records in the truck at all times. We've had campgrounds study them and others tell us they don't need to see them – just make sure we have them available.
Campgrounds may also have a fee for dogs. We've had campgrounds charge $2 per dog (not per day) plus campgrounds may have certain breeds of dogs that are restricted from coming into the campground.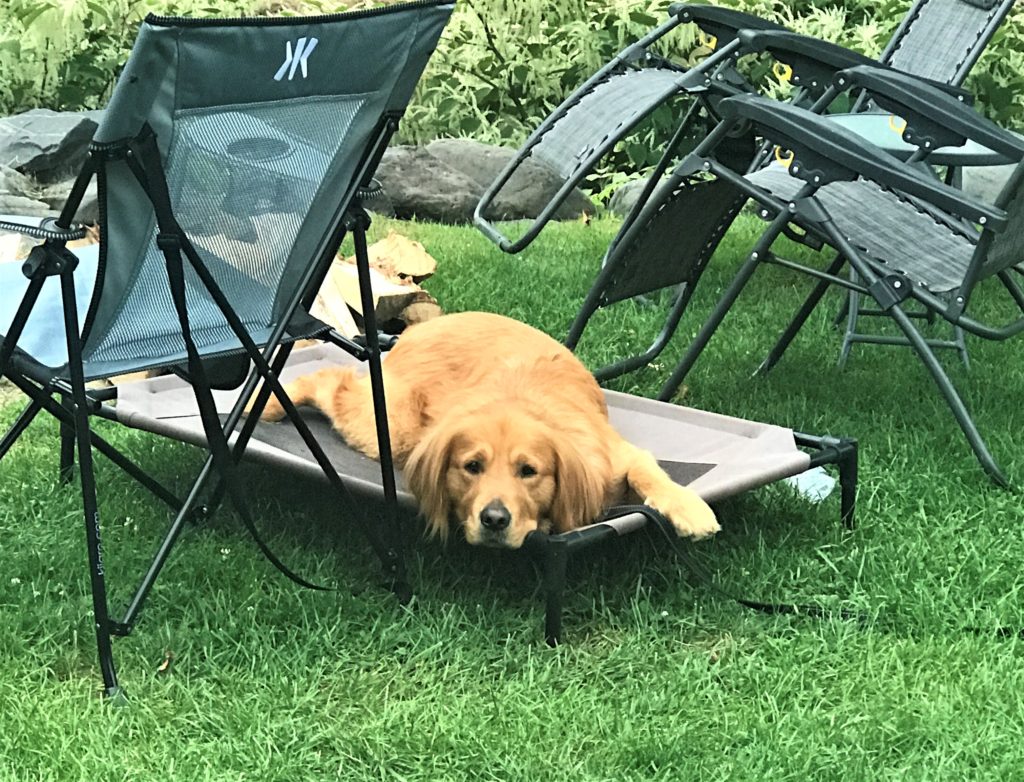 If you plan to RV with your dog, you might like to read my post
RV Travel With Your Dog – What You Need To Know
Consider where the campground is located
Is the campground near a town, gas station, roadside attraction, or restaurant? We have been to many campgrounds where we've needed to drive miles and miles to even find a town let alone a gas station.
If you are low on gas, and the campground is miles from a gas station, be sure to fill up before you drive back to the campground for the night.
Are you tired of cooking at the campground? Sometimes, it's just nice to stop for a cup of coffee, a slice of pizza, or have a meal away from the campground.
How far will you have to drive to get food?
If it's several miles, and you haven't taken anything out of the freezer before you left the campground for the day, stop at the grocery store or pizza place (after you've gotten gas of course) before heading back to the campground.
Don't get caught wondering "What's for Dinner?"
Plan all your camping meals with the Camping Meal Planner!

How To Plan The Best Camping Adventures
There is nothing more fun to experience than traveling and camping in your RV.
By making sure to plan, prepare and think about what you want in a campground – you and your family will have one great RV Adventure after another!
Want to get all your campground reservations organized?
Download your FREE Campground Reservation Log!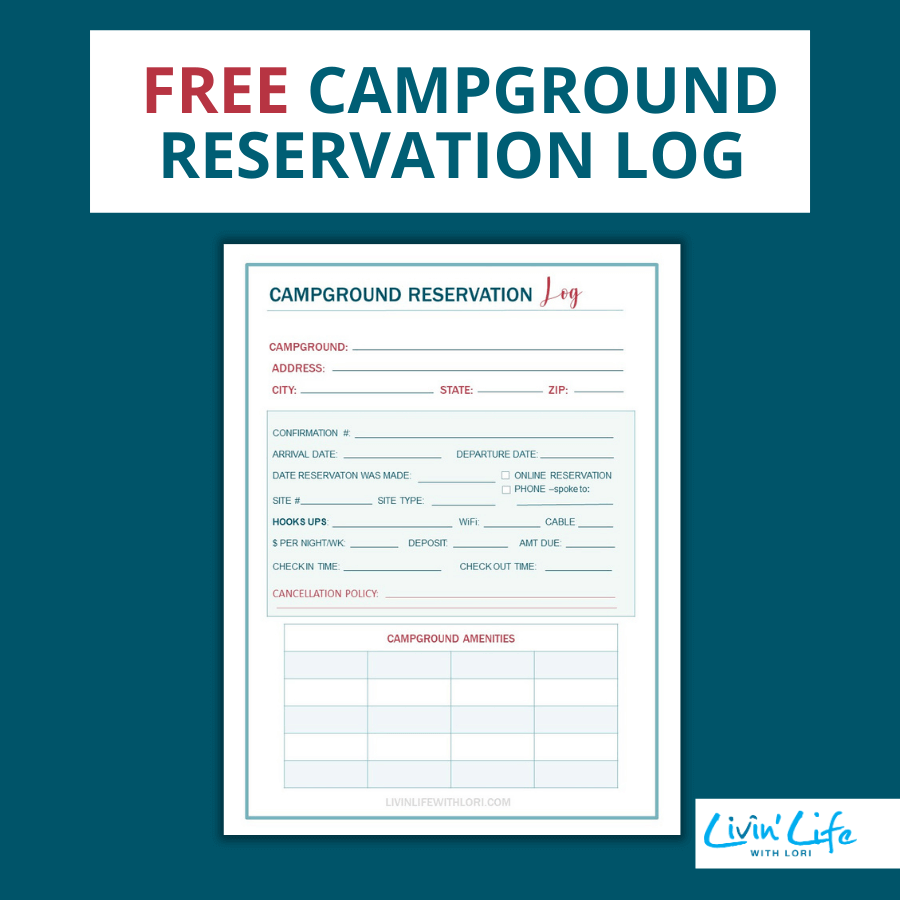 Yes! I Want My FREE Campground Reservation Log
Here are more RV Camping posts you may be interested in!
* 5 Easy Tips For Beginning RVers
* Top 13 Rules Of Camping- Campground Etiquette You Need To Know
* Guide To The Best RV Mattresses and Mattress Toppers
* 15 RV Camping Extras That Will Make You A Happy Camper
* The Best RV Kitchen And Pantry Must Haves For Your RV
* 5 Things Every New RVer Will Need To Learn How To Do
* 10 RV Essential Must-Haves New RVers Need Before Their First Trip
* How To Easily Plan And Organize A Stress-Free RV Camping Trip
Pin This For Later!