Last Updated on March 3, 2021 by Lori
If you've been thinking about taking a camping trip in an RV or travel trailer, you might be wondering How Much is the Average Cost Per Night for an RV campsite.
Can you really save money by RVing with your family and camping in campgrounds vs. flying to your destination, renting a car and staying at a hotel?
The answer is – it depends.
If you are a fanatic about saving money on flights, rental cars, lodging, and attractions, then chances are, you might be able to vacation the traditional way cheaper than taking your family on a road trip in an RV.
Let's take a look at what is the average cost per night at a campground and various ways you can save money on your RV camping trip!
Average Cost Of RV Campgrounds
One of the biggest reasons why most people think about RVing in the first place is to break away from the hustle and bustle of their everyday routine.
It's the dream of spending time with their family, stopping along the highway when there is an interesting road sign that says – "Turn Here" and experiencing life at a slower pace.
When you think about your vacation, would you rather be:
Rushing everyone to the airport

Standing in long lines

Flying to your destination

Getting your bags at baggage claim

Renting a car

Driving to a hotel or resort and then – everyone is hungry and you

Need to find a place to eat!
(Whew! That made me tired just thinking about all that!)
Wouldn't you rather get in your RV and drive away looking out at the beautiful countryside, stopping along the road to eat lunch, pulling into the campground, and be sitting by the fire before dark.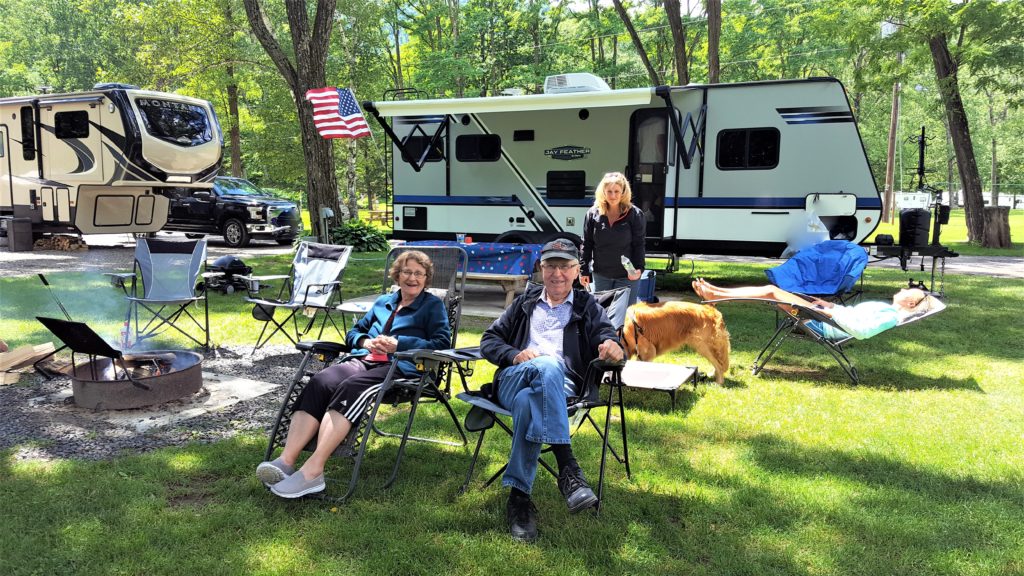 Of course, there are times when it just doesn't make sense to drive across the country in an RV, especially if you only have a few days or a week for your vacation.
But, if you've ever thought about taking an RV camping trip, I suggest you do it – even if it's just one time! Chances are…you'll be hooked just like the rest of us!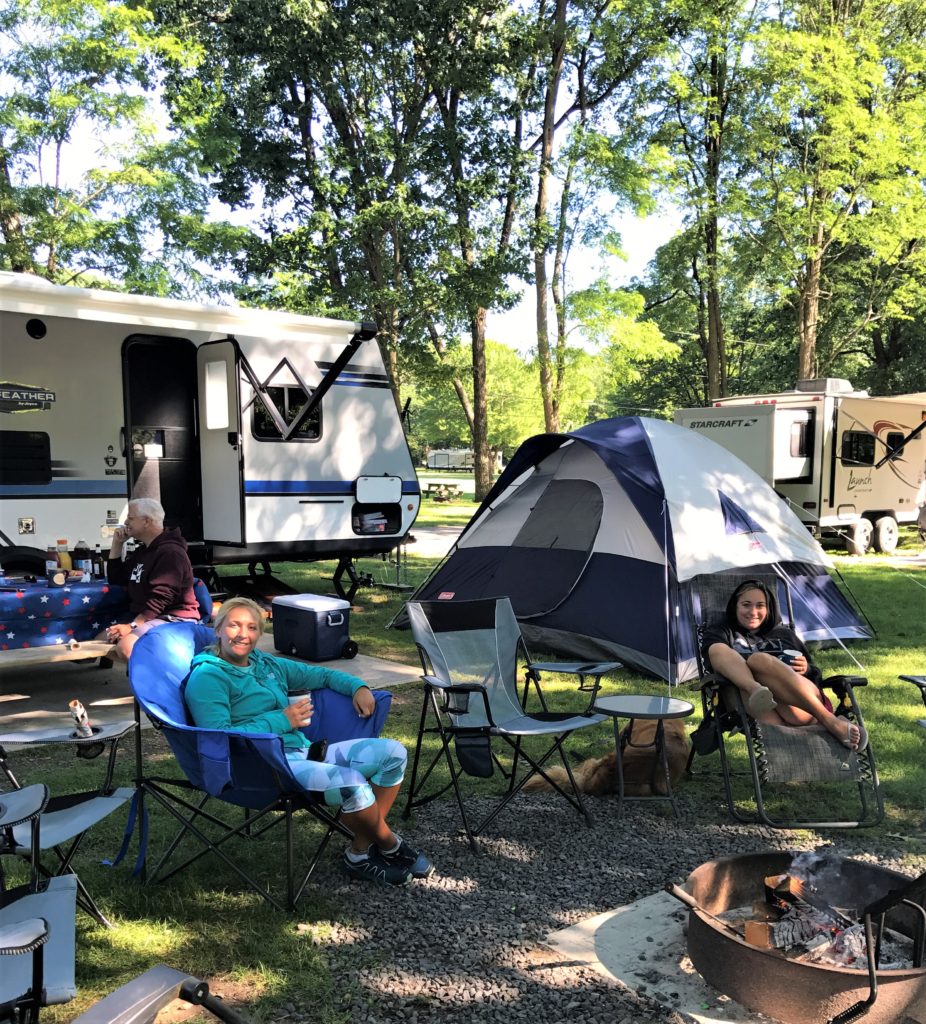 This post contains affiliate links which means if you click on a link and make a purchase, I will earn a commission at no additional cost to you. Please see our Disclosure Policy for more information.

The Average RV Campsite Costs
Private Campgrounds
What is the average cost of staying at a private campground?
Campsite costs can range anywhere from $15 per night to $80 depending on the state you are visiting, time of year, and type of hookups you prefer.
The highest price we have paid to stay at a campground was $79 per night for a full-hookup site on a holiday weekend during the summer at a popular destination.
So, what factors into the various prices of campgrounds and how can you save money?
Campground vs. Resort
When possible, we try to avoid "Resort-type" campgrounds. But, for many families, these types of campgrounds have everything their family is looking for!
What do you think of when you think of camping?
Decide what type of camping do you want to do.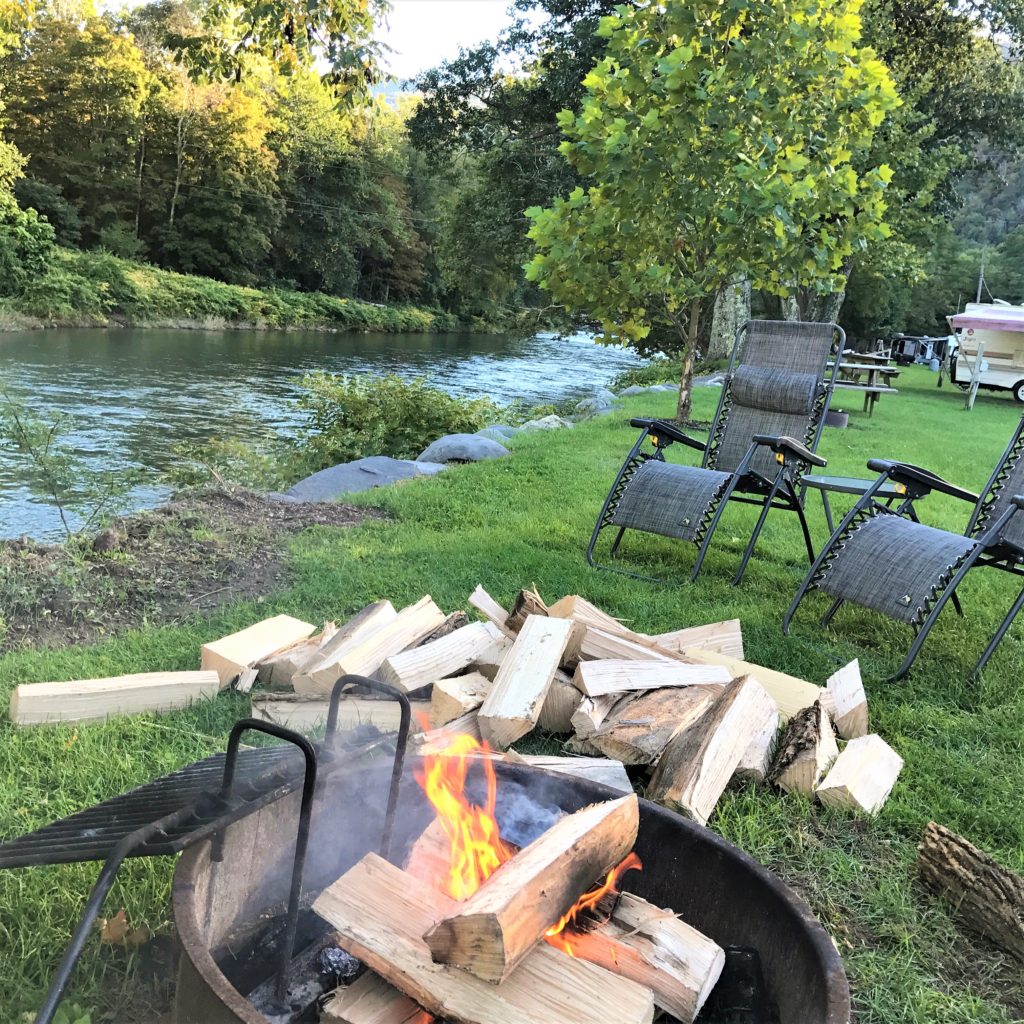 For us, most of the time we prefer to sit by the fire, reading a book, cooking on our grill and looking out at the beautiful scenery of the campground.
These campgrounds may not have concerts at the pavilion, hayrides, mini-golf, waterslides, heated swimming pools, game room, movie night, and crafts. It's just your basic campground where you can get away from it all.
For other families, they prefer activities that their kids can do while they sit by the fire. For these "resort-type" of campgrounds, you will, of course, pay a higher fee.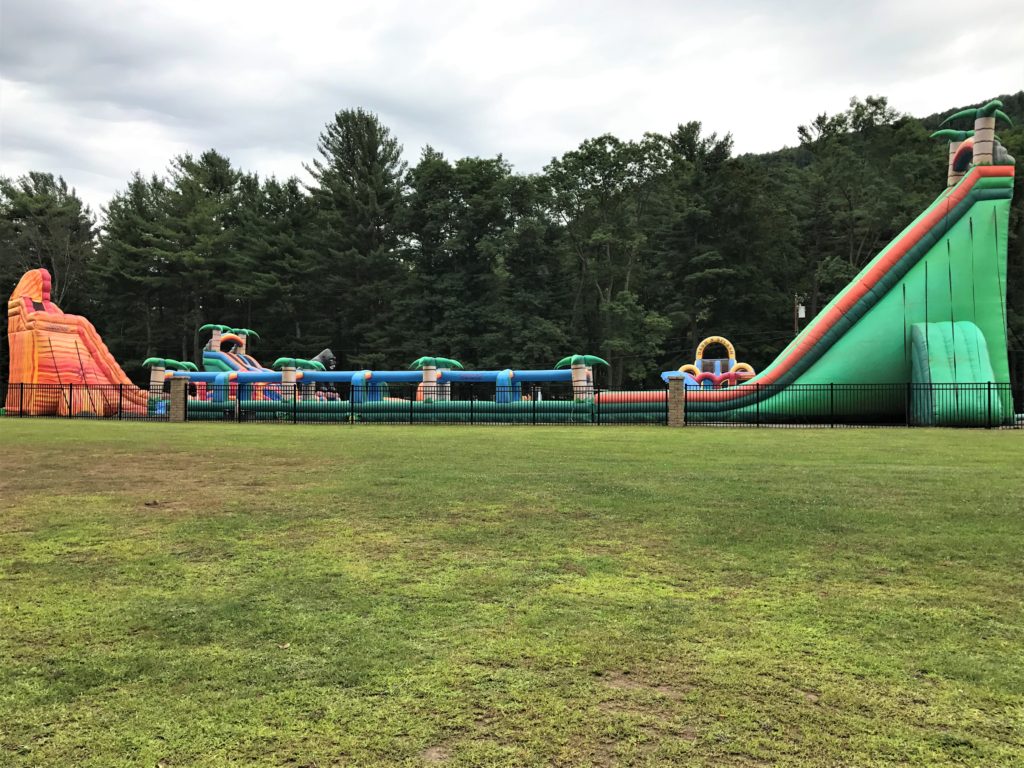 We have stayed at many campgrounds with all the amenities too! We loved listening to the band play as we sat by our campfire while everyone else was at the pavilion.
All you have to do is to ask for a site away from the pool or activities area. While most campgrounds won't guarantee your site, they will usually accommodate your area request. Just ask when you are booking your site.
If you are new to RVing, you might be interested in reading:
9 Important Things to Know About Booking Your Campground.
These are tips we've learned along the way and wanted to pass along!
Time of Year
Will you be staying at the campground during Peak Season or Non-Peak Season?
Your cost will be higher during Peak Season. In many parts of the country, camping season opens in early May – mid-October. Each campground has its own "In-season/off-season/Peak" rates, so you will need to check the campground website for your travel dates.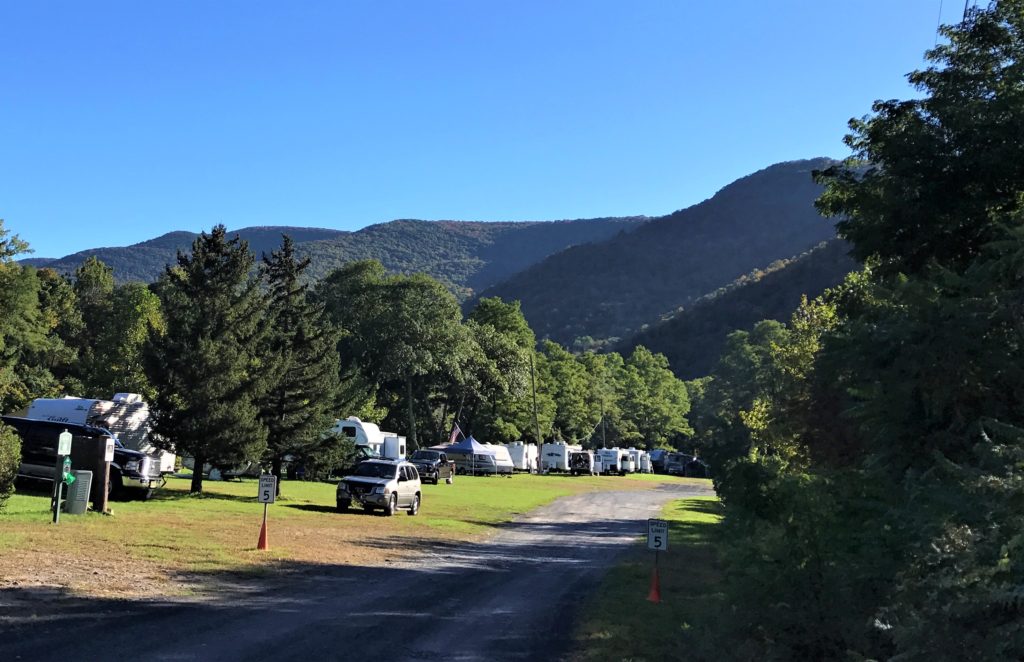 Type of Campsite
Are you an expert at backing your RV or travel trailer into a site? If not, perhaps you'll want to look for a site that is a pull-through site.
Are you looking for a full-hookup site? A full-hookup site has water/electric/sewer (known on many campsite maps as WES).
If you are comfortable driving to the dump station to dump, you can look for campsites or even campgrounds with water/electric only. These types of sites are less money than full hook-up sites.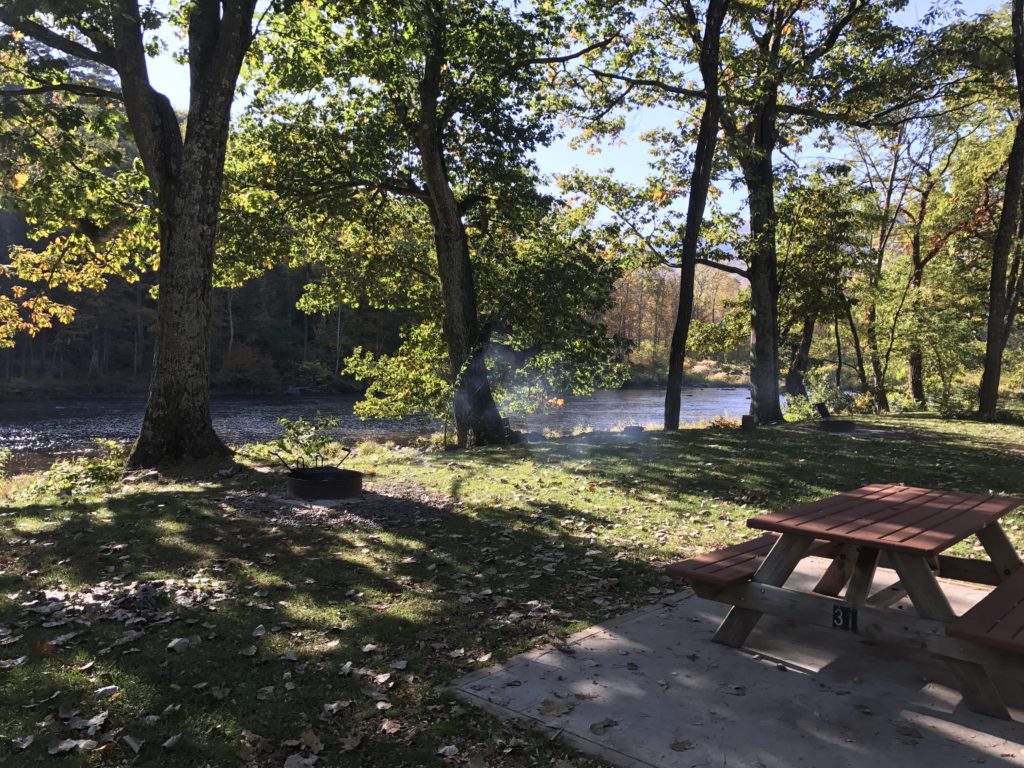 Some campgrounds will charge more for a cement pad. This is known as a Premium Site. This site has it all – WES (water/electric/sewer) and most likely cable.
As you go along in your RVing journey, you will learn what you can and cannot live without. One of our very favorite campgrounds has only water/electric sites.
We learned quickly how to conserve water and use the facilities at the campground in exchange for "roughing it" a little – that is if you can even call it "roughing it" while staying in a travel trailer!
Number of People Camping at the Campsite
Most campground rates are based on the number of people in your party. Some campgrounds are based on 2 Adults/2 Children (below a certain age). Other campgrounds are based on 4 Adults.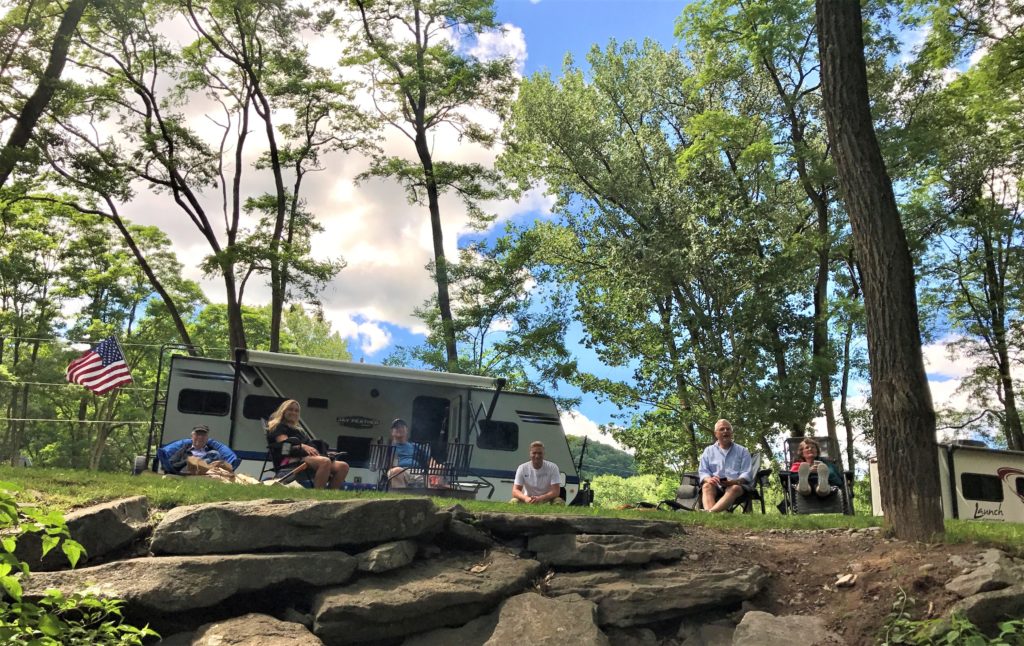 Additional people staying at the campsite will be anywhere from $5 – $8 per person.
There is also a per person fee for day visitors. This means that if you invite people who aren't staying at the campground to "come over for a BBQ at the campground," you will need to pay for each person who will be visiting you that day. If they plan to spend the night, the fee will be higher.
ALL Visitors must be registered at the camp office. Many campgrounds now have a gate where you need a card to be inserted to enter the campground.
Be aware that at some campgrounds there is a restriction on the number of cars at a site. There are overflow lots where you or your visitors will need to park.
Duration of Stay
Many campgrounds will offer a discount if you stay for a week or longer.
If you plan to stay longer than a few days, be sure to inquire if there are any discounts available! If you don't ask…they don't offer!
Download Your
FREE Campground Reservation Log!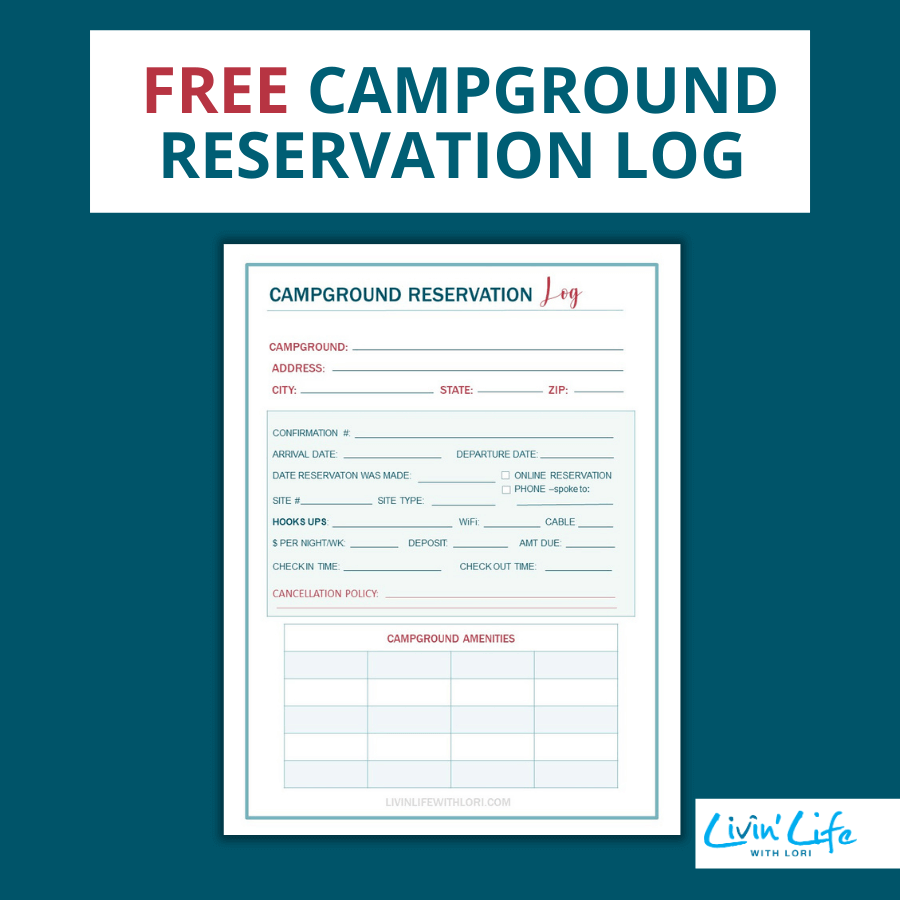 Keep ALL Your Campground Reservation Confirmations Together With This Handy Campground Reservation Log!
Average RV Site Costs
So what is the average cost per nite to for RV campers?
Here are a few examples of rates at campgrounds where we have personally camped and their different site fees: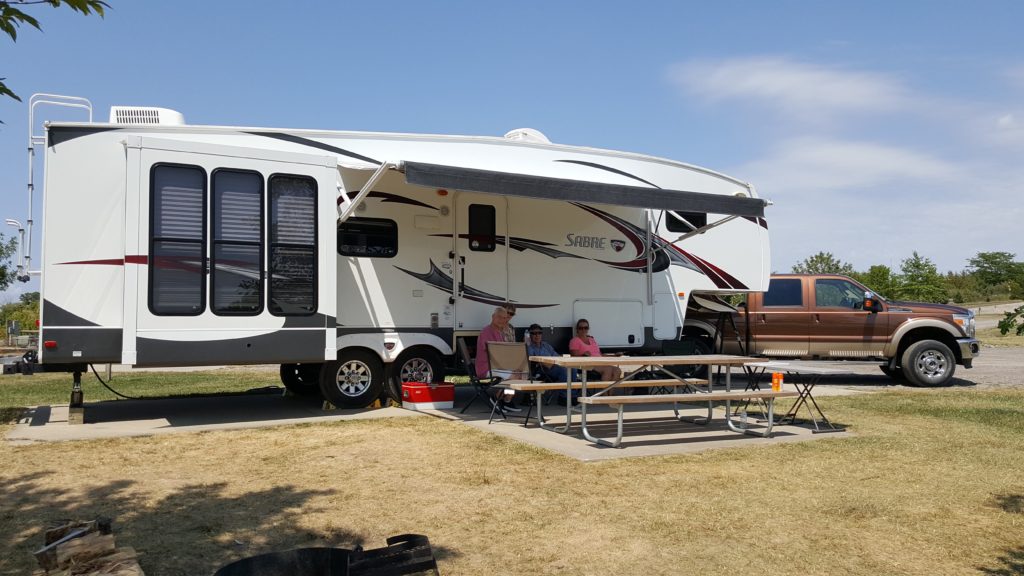 Mozingo Lake Campground – Maryville, MO
Here's my review of Mozingo Lake Campground
This campground is open year-round. There is no full hookup.
Peak (April – October) $25 per nite
Non-Peak (November – March) $18 per nite
These are "first come/first served" sites. If you want to reserve a site (to confirm your site), you can pay an additional $10 per nite for a reserved site.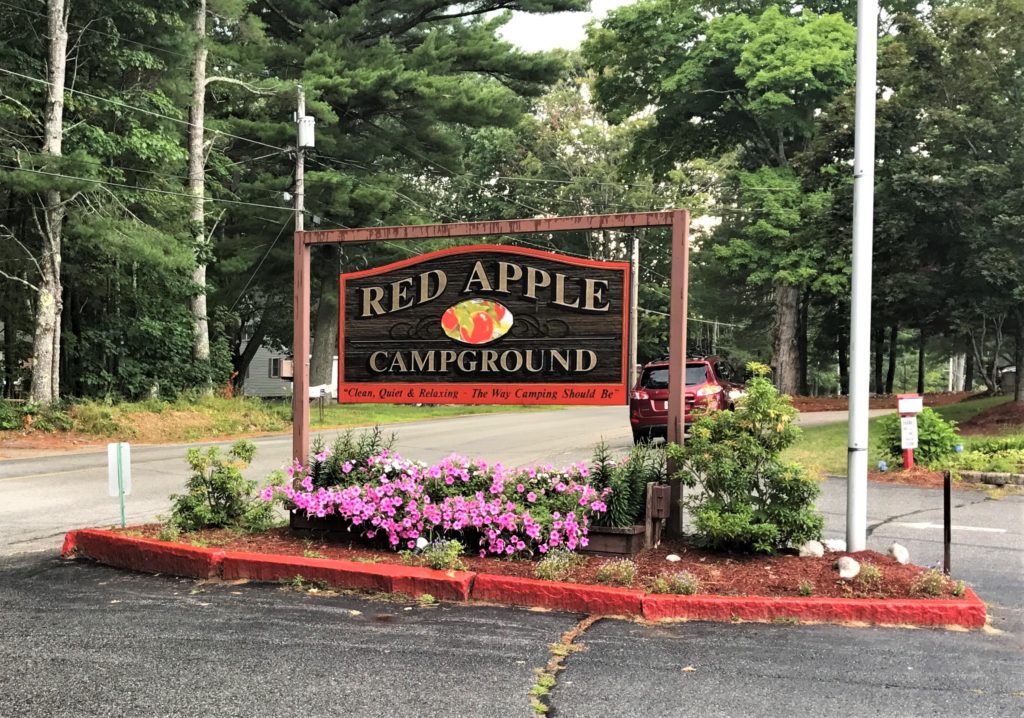 Red Apple Campground – Kennebunkport, ME
Here's my review of Red Apple Campground
Season is open May 10 – Columbus Day
W/E/30amp – $64.22 per nite for 4 people
W/E/S/30 & 50 amp $68.81 per nite for 4 people
** Please note that at the time of this post, this campground accepts cash/checks only – no credit cards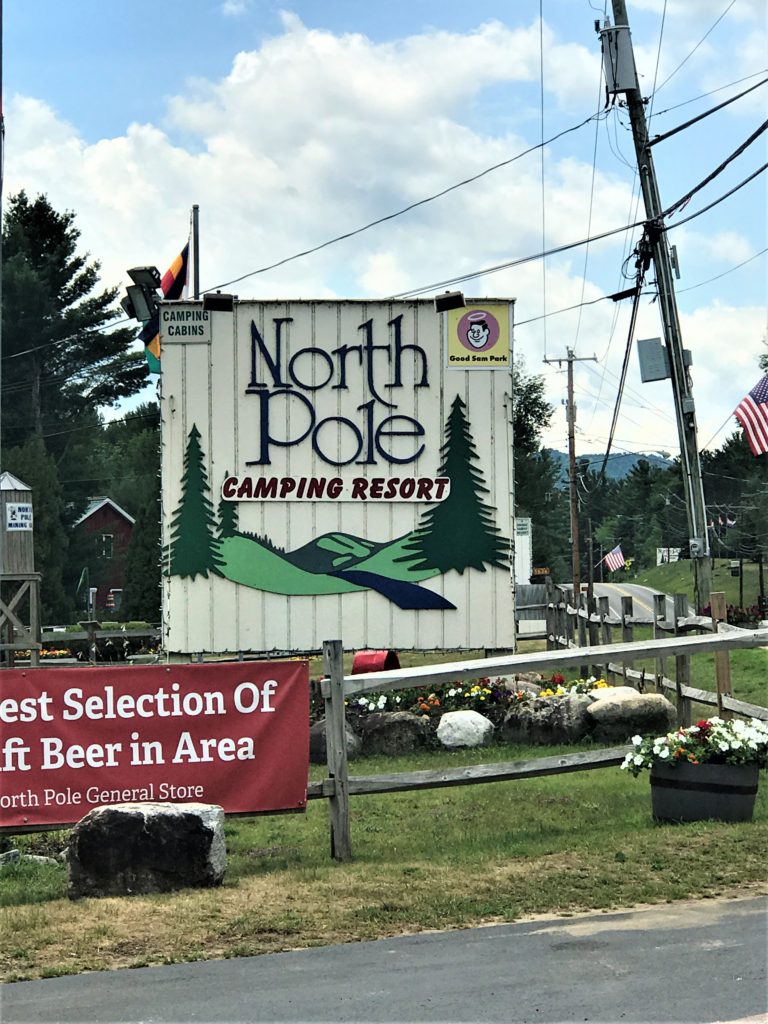 North Pole Camping Resort – Wilmington, NY
Here's my review of North Pole Camping Resort
Full Hookup W/E/S/Cable $55
Premium W/E/S/Cable & covered cement pad $70
W/E only $50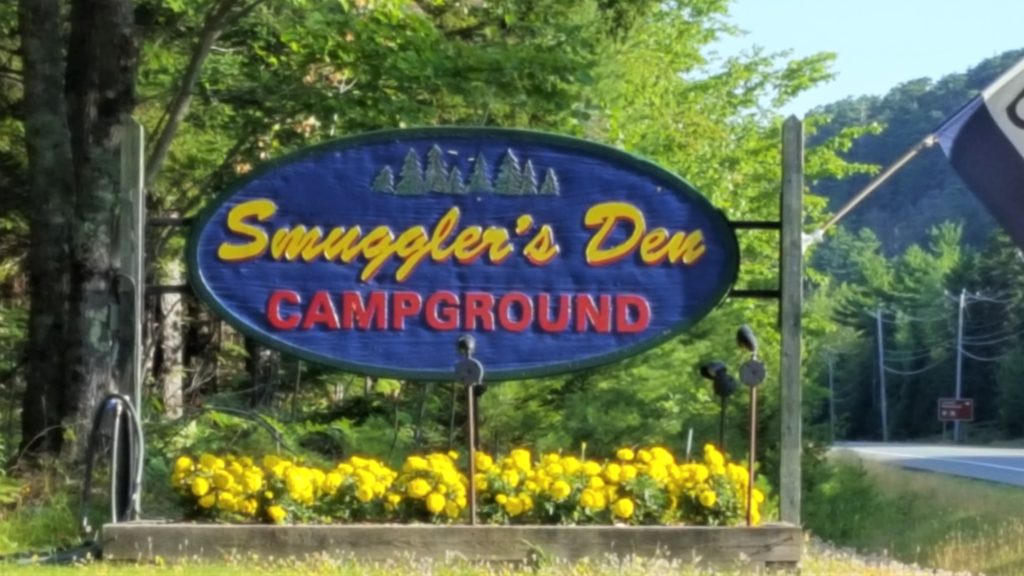 Smugglers Den Campground – Southwest Harbor, ME
In-Season – Memorial Day – 4 of July $55
Peak – Labor Day Weekend – Octoberfest $65
Off Season $50
Other RV Campgrounds On Our Bucket List
Here are a few more campgrounds that are popular RV travel destinations that I thought you might be interested in seeing their campground rates.
As you can see, the rates vary by state.
We have not stayed in any of these campgrounds.
Mount Rushmore – Black Hills, SD
Rafter J Ranch – Hill City, SD
Regular Season: May 1 – June 11/Peak Season June 12 – Sept 7/Regular Season Sept 8 – Sept 27
30 amp E/W $57.95 (regular) $61.95 (peak)
30 amp E/W/S $63.95 (regular) $67.95 (peak)
50 amp E/W/S $67.95 (regular) $73.95 (peak)
Branson, MO
Musicland Kampground
(based on 2 person occupancy) $3 pp (12 and up)
Pull-thru site +$4
W/E $37.95
Full Hook-up 30 amp $42.95
Full Hook-up 50 amp $47.95
Disney's Fort Wilderness Campground
These campsites start at $90 for a full-hookup can go up to $215 for a premium campsite. Rates depend on the number of people and dates of stay.
Tips For Saving Money at RV Campgrounds
How can you save money if you want to stay in one of these popular campgrounds?
By careful planning, there are several ways to save money at a campground.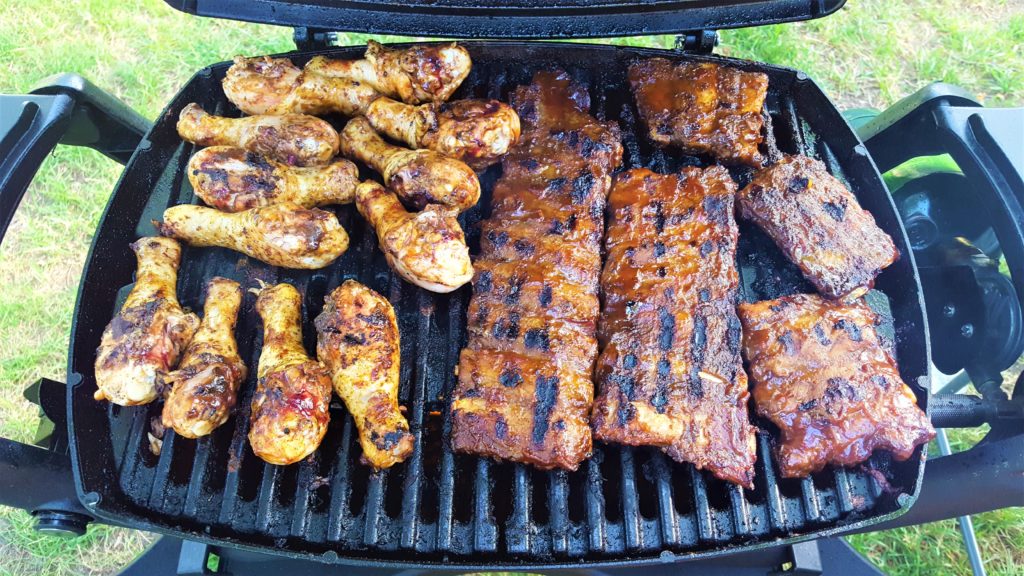 Plan to Cook at the Campground.
Do you know how much money you can save if you plan your meals while RVing?
Cooking on a Blackstone Griddle or WeberQ will give you the best of both worlds for cooking just about anything.
I have yet to use my oven in our travel trailer and hope to begin using a Dutch Oven next year!
Plan Your Trips in the Off-Season
While this is not possible for most people due to school and holiday schedules, if you can, you will save money by camping in the off-season.
Join RV Clubs To Save Money
Many campgrounds offer Good Sam Discounts which have saved us a lot of money over the years. But Don't Forget To Ask!
Campgrounds won't offer a discount unless you ask them.
Here's a list of some of the more popular Discount RV Clubs You Can Join.
The only one we often use the Good Sam Discount. While this discount only saves you 10%, it does help especially at some of the higher-priced campgrounds.
RV camping is a great way to see all there is to see and experience things in a way you have never experience before!
If you have been thinking about RV camping with your family – why not give it a try?
I know you'll love it as much as we do!
Campgrounds You May Be Interested In:
Mt. Greylock Campsite Park – Massachusettes
Adirondack Camping Village, Lake George, NY
Houghton Letchworth KOA (Letchworth State Park, NY)
Old Forge Camping Resort – Old Forge, NY
Fransted Family Campground – Franconia, NH
DON'T FORGET TO DOWNLOAD YOUR FREE
CAMPGROUND RESERVATION LOG!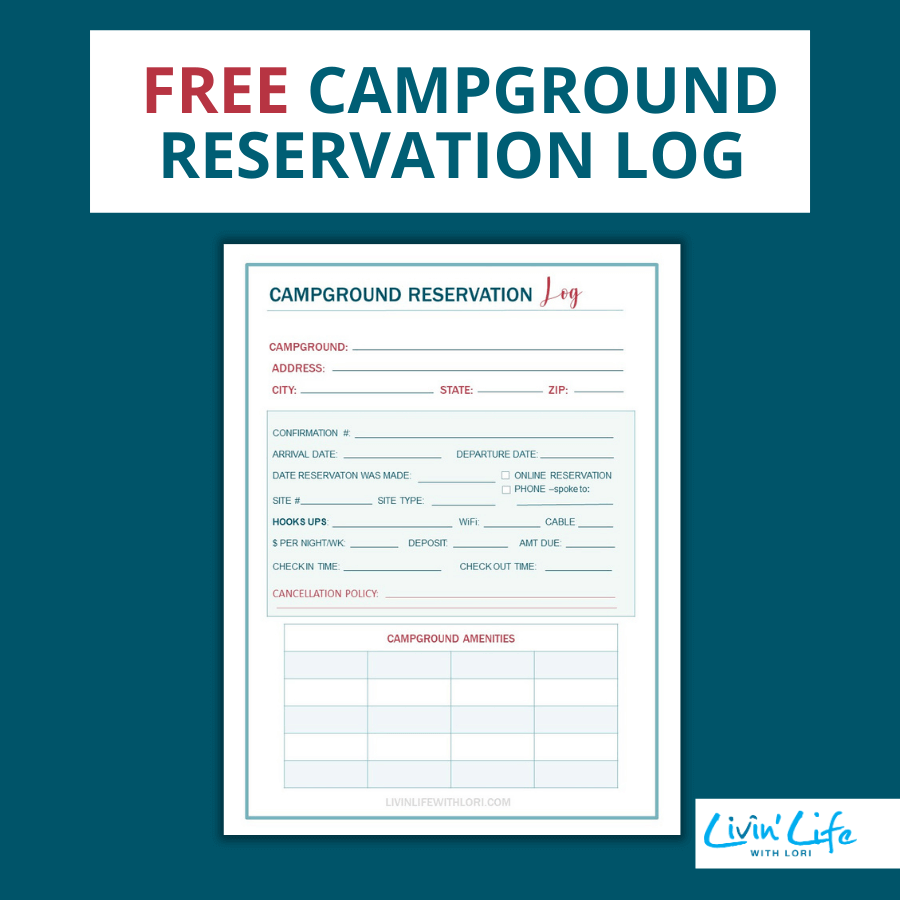 Pin This For Later!