Last Updated on March 25, 2022 by Lori
Who loves camping desserts? Everyone knows that sitting around the campfire just does something to your sweet tooth!
If you're looking for a super tasty treat that you can enjoy eating while staring up at the stars, this list of simple camping desserts is the best.
From no-bake dessert recipes to ones that you can cook right over the campfire, your taste buds will love every single bite!
What kinds of snacks foods can you cook over a campfire besides s'mores?
While s'mores are one of the best desserts for camping EVER, you can use that campfire for so many other foods. Think fruits, popcorn, breakfast, and even nachos!
The options for campfire cooking are truly unlimited.
Can You Bake On A Fire?
Yes, you can! You need to spread out the hot coals so they produce an even heat – and then you can actually use them for baking!
Are you ready to learn how to make some classic camping desserts? This list will have you drooling and ready to eat!
This post contains affiliate links which means if you click on a link and make a purchase, I will earn a commission at no additional cost to you. Please see our Disclosure Policy for more information.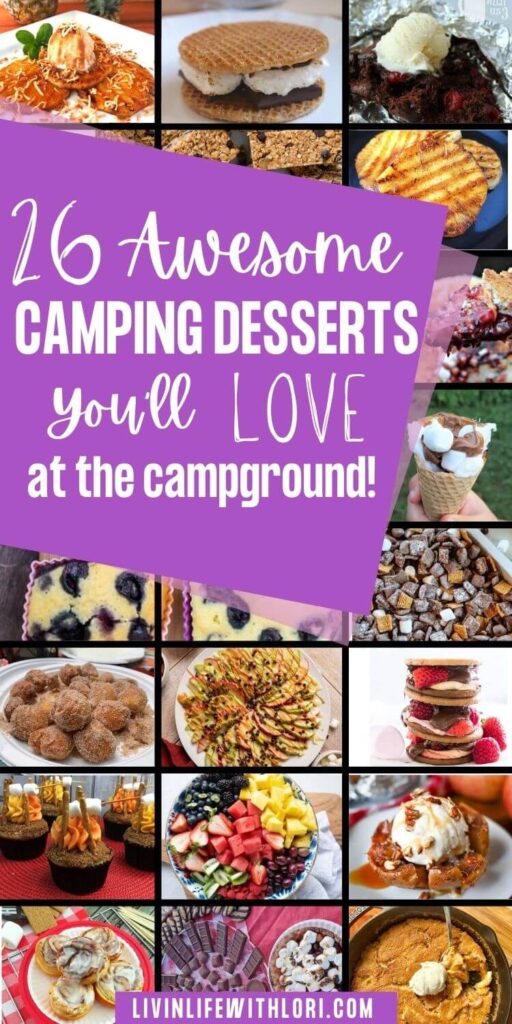 Easy Camping Desserts
Have fun making these desserts! You can easily plan out your favorite sweet treats to have make-ahead dessert options for your next camping adventure.
1. 3 Ingredient Blackberry Campfire Cobbler
Just three simple ingredients to make this cobbler? It doesn't get any better than this!
2. Make These S'mores Campfire Cones
Campfire cones are simple to make and are easy to eat because you can hold and eat at the same time! Perfect for keeping hands clean and getting all that goodness in your belly.
3. Solar Oven Blueberry Cornbread Muffins
Who says you even need a campfire for cooking? This solar oven recipe proves there are many ways to cook out in the wild.
4. Bloomin' Grilled Apples Recipe
This campfire apple recipe is a great way to get some natural sweetness packed with nutrients.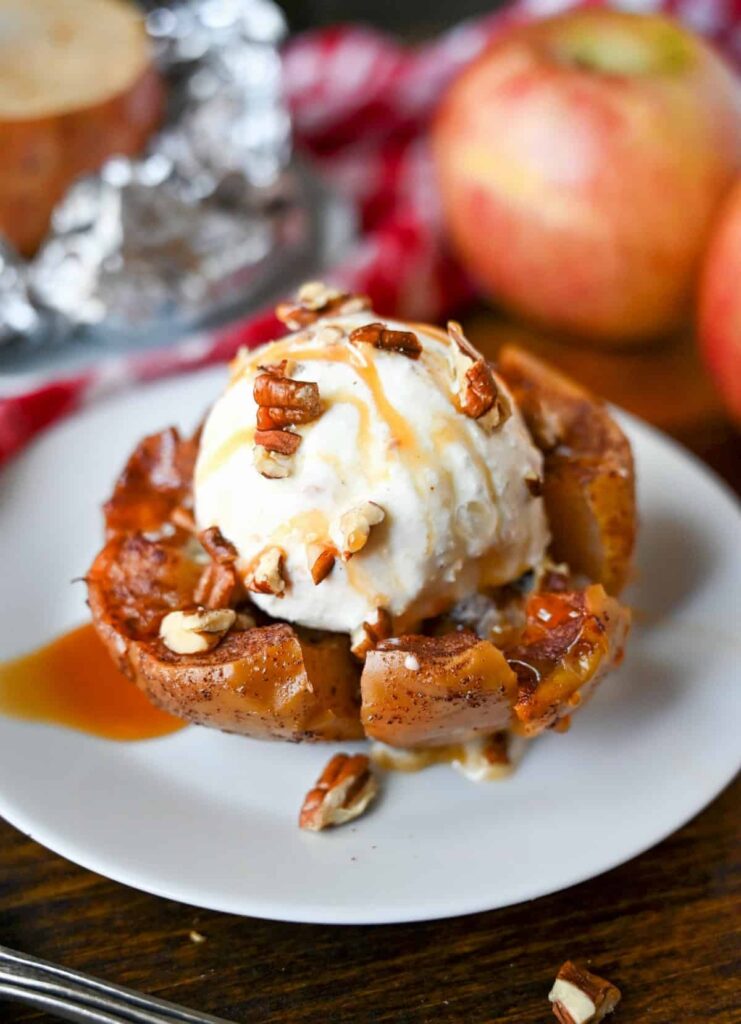 5. Cast Iron Skillet Peach Cobbler
There's nothing like eating a fresh peach cobbler from a cast-iron skillet. This is one flavor that you're going to love. (Just bring the ice cream from home, and you'll be all set!)
If you're a fan of eating s'mores, add these to your list. They are unlike any s'mores recipe that you've ever had!
7. Cast Iron Skillet Cookie Recipe
While this cookie recipe is big enough to feed a crowd, there's no rule anywhere saying that you have to share!
Make these cupcakes for a fun family camping trip or a cute way to celebrate a camping birthday. They're just such a cute treat!
9. S'mores Puppy Chow (Muddy Buddies)
You don't even need heat to make this simple puppy chow recipe! This is the PERFECT no-bake camping dessert recipe ever!
Fresh fruit salad is an awesome addition to any camping trip. Add this to the top of the list of your make-ahead camping desserts.
Make Ahead Camping Meals
If you're looking for some easy make-ahead camping meal and side ideas, here's how you can make camping meal planning easy!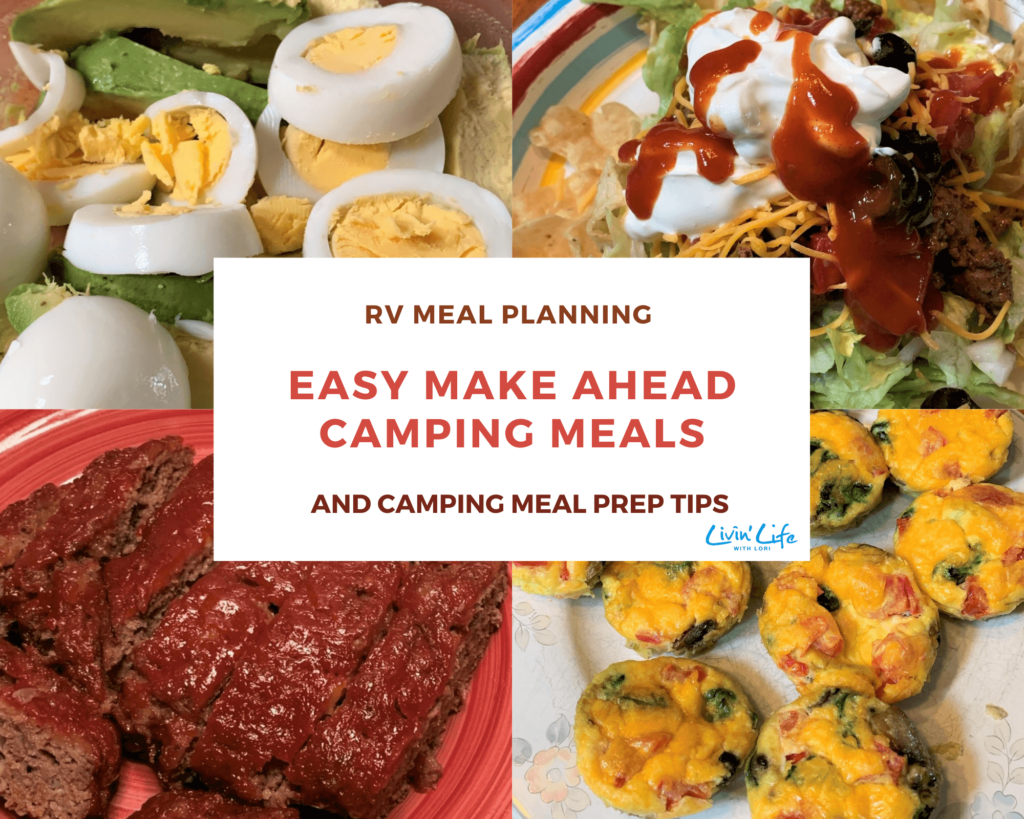 11. Homemade Gluten-Free Rice Krispie Treats
Rice Krispie treats are easy camping desserts because they travel so well from home to your campsite.
12. 5-Ingredient Cashew Energy Balls (Paleo, Whole30)
Energy balls are great to make because they don't need to be kept in the fridge and can travel wherever you go. These are also paleo-friendly and Whole30 approved!
Grab a cookie and get your camping on! Cookies are simple to grab and go explore. If you want to prep ahead, you can actually bake these cookies and store them in the freezer until you're ready to enjoy them.
14. Air Fryer & Campfire Nutella S'mores
Nutella and s'mores are a flavor match in heaven. Fill your belly with these, and then enjoy your time around the campfire.
Who knew that eating fruit could be so much fun! Grilled pineapple brings out the sweetness and makes a healthy camping dessert!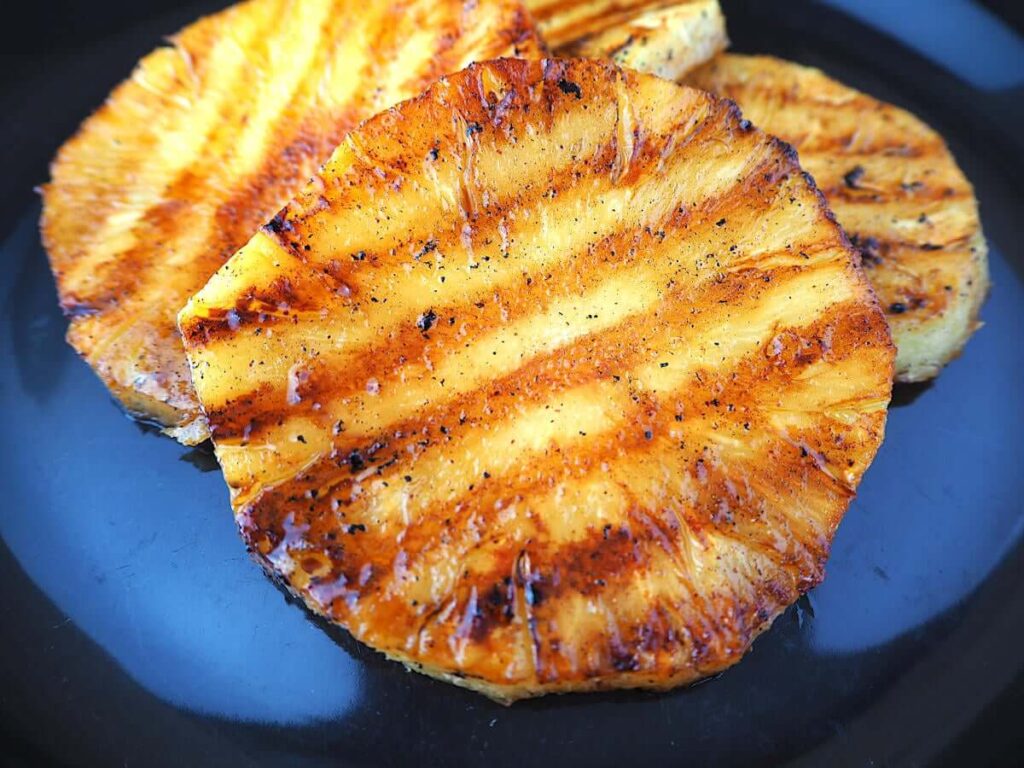 16. Foil Packet Chocolate Cherry Cake
Campfire cooking with foil is part of the camping experience. Instead of filling with meat and veggies, fill with this delicious cake recipe instead.
17. Nutella Brownies
Just three simple ingredients are all you'll need to make the perfect weekend camping dessert.
18. Campfire Cinnamon Rolls Baked in Oranges
This fun dessert is full of flavor! Everyone will be impressed by your skillset in making this delicious dessert.
19. Apple Nachos
This nacho recipe is crunchy, sweet, and adds a pop of health for everyone snacking!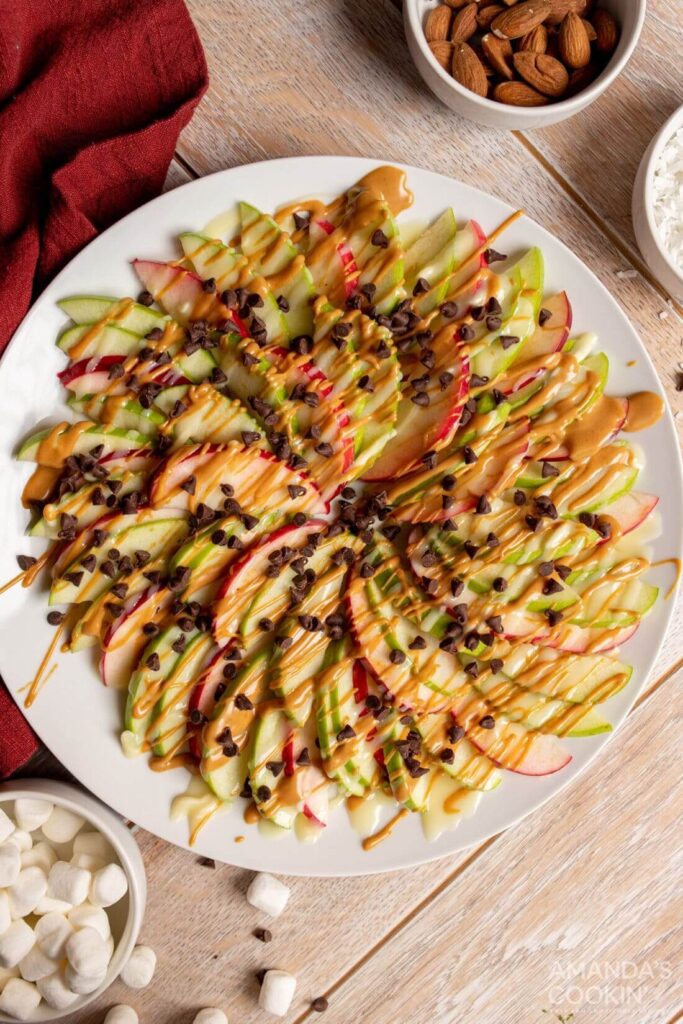 There's nothing like being able to make brownies in one skillet! So much flavor and less mess!
This is the perfect treat to put together and enjoy under the starry sky. Add as many tasty options as you want and have a blast.
22. Date Roll Recipe
When it comes to fast and simple, this date roll is a naturally delicious dessert. Perfect for a good boost of fiber!
23. Camping Donuts
Waking up to homemade donuts sounds like the perfect way to start the day. Skip buying the donuts at the store and make a plan to make your own.
24. Grilled Pound Cake With Berries
Fresh berries are the key to topping off this delicious cake recipe. Grilled pound cake is an awesome flavor that has so many great tastes.
25. Stewed Pears
Are you looking for a healthy dessert option for your next camping trip! Check out how simple it is to make stewed pears!
26. Peanut Butter Granola Bars
The best part about making granola bars is that they're perfect for packing for a day out in nature. They don't need to be kept cold, which means that you can stick them in your bag and go.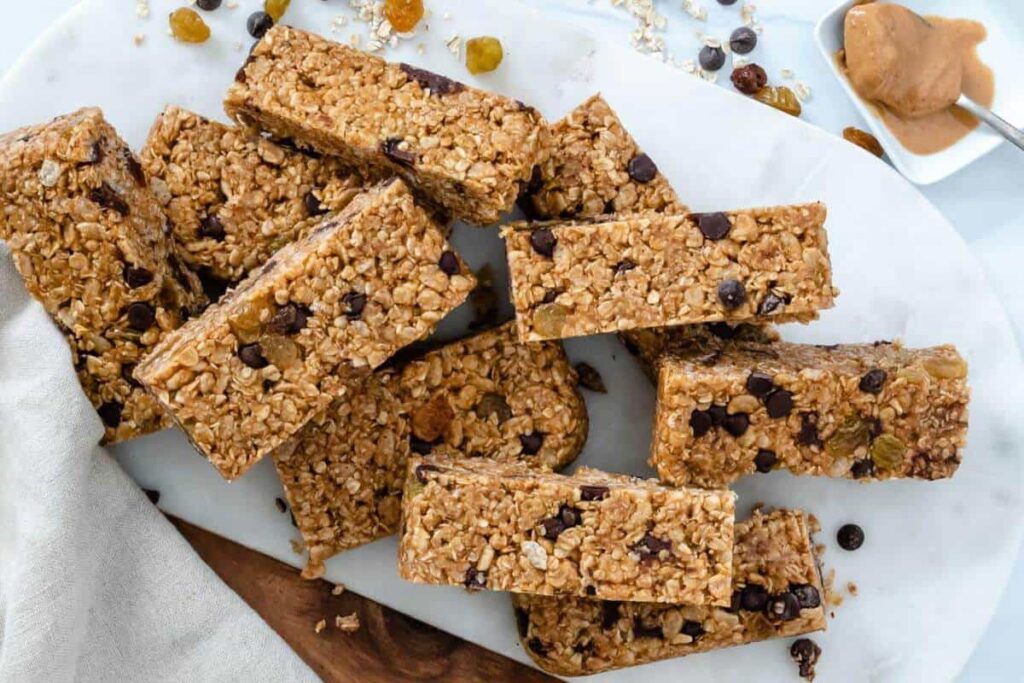 The next time you're planning a camping adventure, plan out what desserts you're going to take.
Everyone knows that the sweet tooth starts kicking in late at night while you're sitting around the campfire.
Having a few of these ready to enjoy is a great way to fill your belly before heading into your camper or tent for the night!
Have fun trying to pick out your favorite camping dessert from this list. There are so many delicious options to choose from!
Camping Resources You Will Love
RV Meal Planning Tips And Make Ahead Camping Meal Ideas
6 Quick And Easy Camping Meals
How To Make A Camping Light Bucket
How To Get Started RVing – Best Tips For Beginning RVers
Top 13 Rules Of Camping – Camping Etiquette You Need To Know