Last Updated on March 2, 2022 by Lori
Are you looking for things to do in Luray, VA? If you're an outdoor lover and looking for fun things to do, you're going to have a blast in the beautiful state of Virginia.
Luray, Virginia, is home to stunning hiking trails, amazing views, and caverns just waiting to be explored.
Grab your camera, bring your sense of adventure, and check out some of the best things to do in Luray, VA below. Once you start exploring this part of the state, you're going to want to start planning a return trip right away.
This post contains affiliate links which means if you click on a link and make a purchase, I will earn a commission at no additional cost to you. Please see our Disclosure Policy for more information.
What Is Luray, VA Known For?
The most prominent feature that Luray, VA is known for is Luray Caverns. Thousands of people travel to Luray to take a tour of this awesome cavern since it's quite a stunning sight!
What Does The Word Luray Mean?
Since you're going to be checking out all the fun things to do in Luray, VA, you need to know what the name Luray actually means!
Luray means "crooked waters," which is a super fun fact to know.
Now you'll have to keep an eye out to the streams and waterways to feel like the name fits just right!
Fun Things To Do In Luray, Virginia
The following activities are great for kids and adults. These would be perfect for a day trip, a weekend adventure, or just a fun way to explore a new part of Virginia that you've never been to before.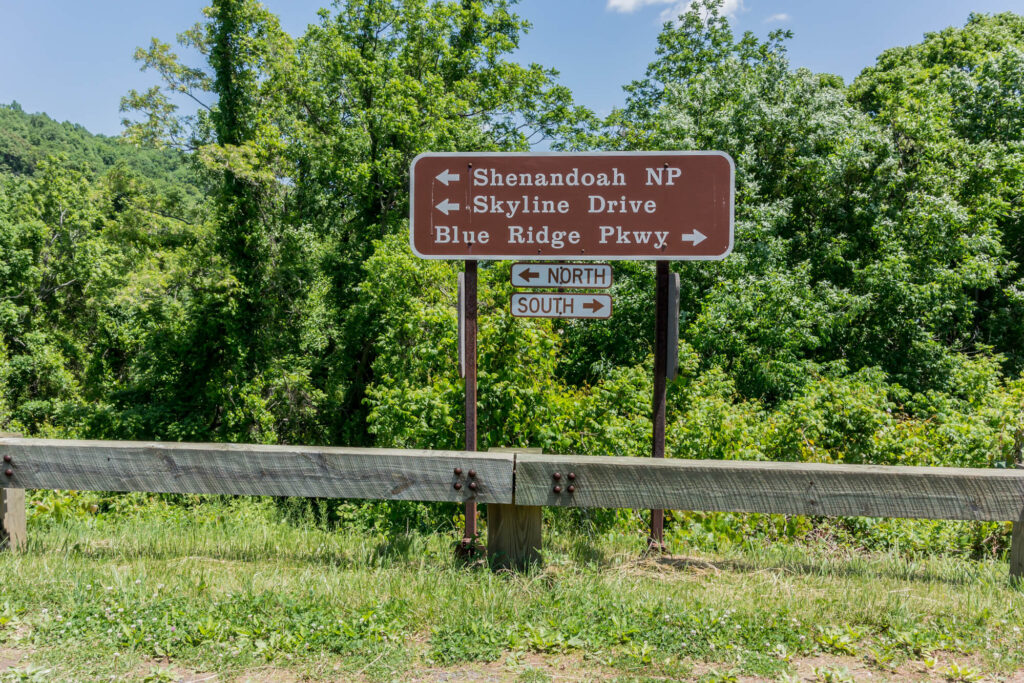 Shenandoah National Park
Just 30 minutes from where we stayed, Outlanders River Camp (now named Luray RV Resort on Shenandoah River), is the Thornton Gap Entrance to Skyline Drive the road through Shenandoah National Park.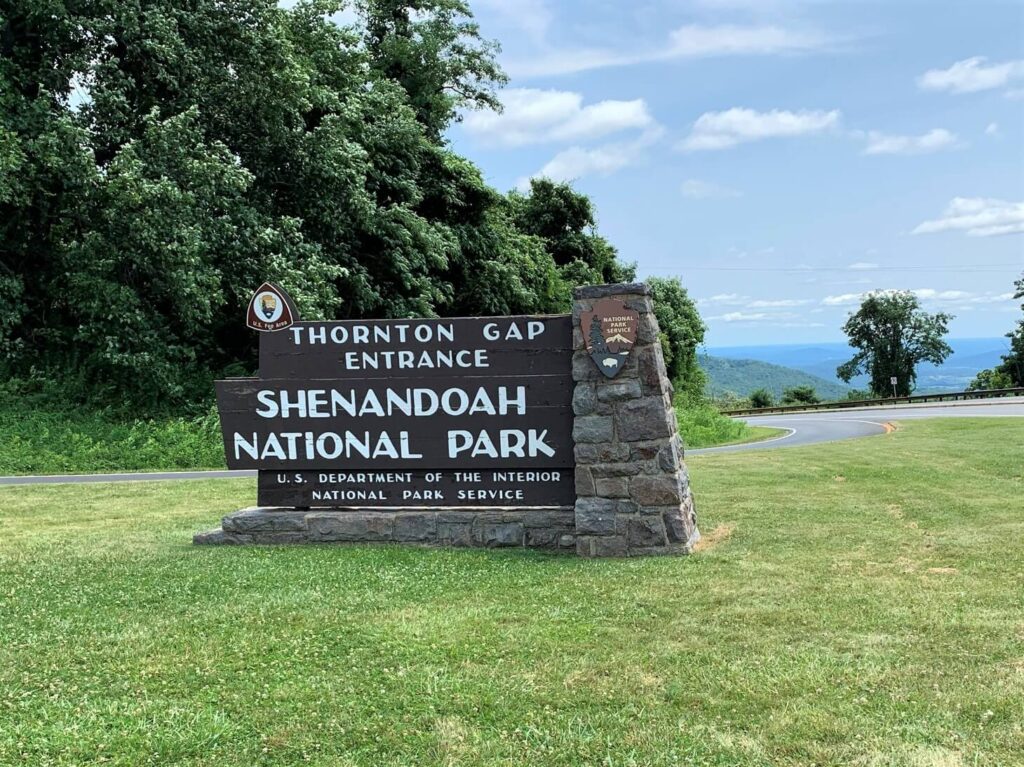 With over 200,000 acres to explore, get ready to see the beauty of nature. You're sure to see birds, deer, and maybe a black bear or two!
We had a beautiful day for the drive where we could see views for miles!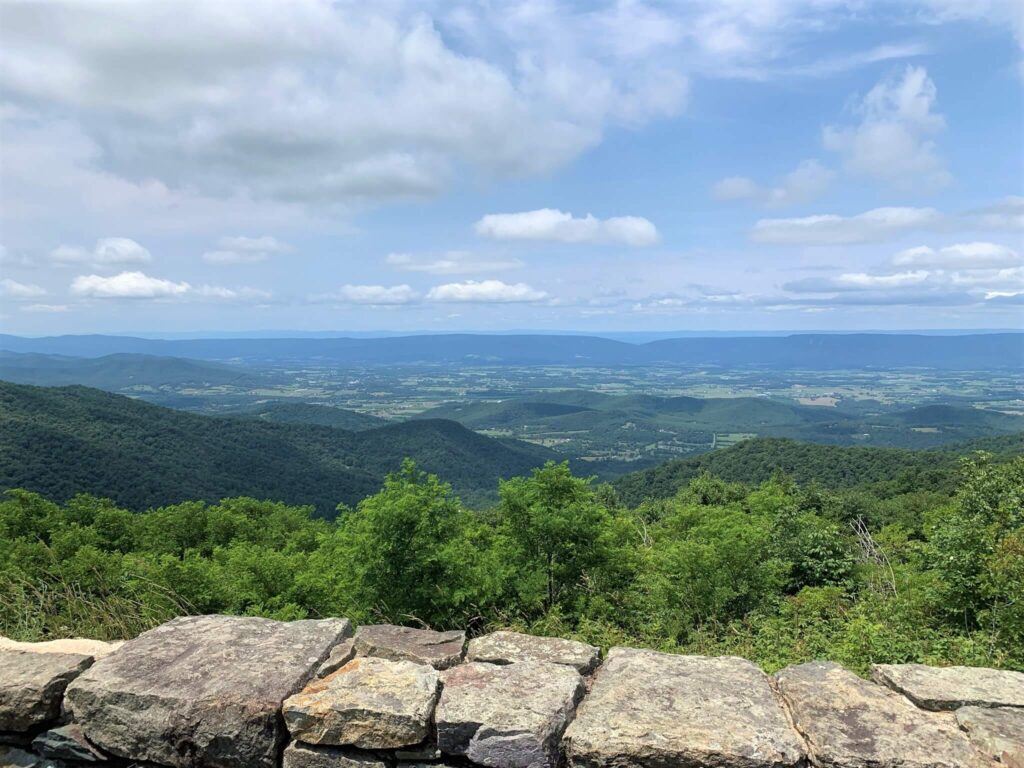 Skyline Drive
Pack a picnic lunch and take a drive along Skyline Drive.
The Skyline Drive runs 105 miles north and south along the crest of the Blue Ridge Mountains in Shenandoah National Park and is the only public road through the Park.
It takes about three hours to travel the entire length of the Park.
Since the speed limit is 35 MPH in most places, this gives you plenty of time to take it slow and take in all the sights.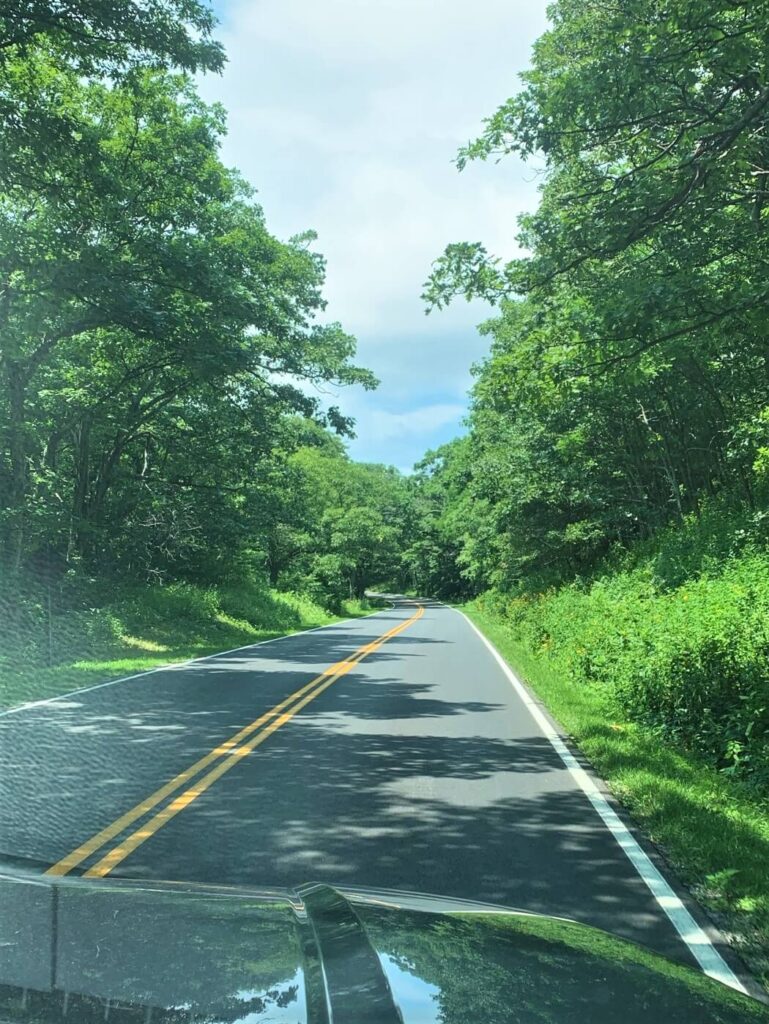 Luray Caverns
Luray Caverns is the largest cavern in the Eastern United States. It is a must-see in Luray!
You're going to love the cooler temperature from the moment that you step inside.
While walking through the cavern, you will see some of the most beautiful stones and formations that are from the floor to the ceiling. (You'll even get to see a portion that has a formation that is over 7 million years old!)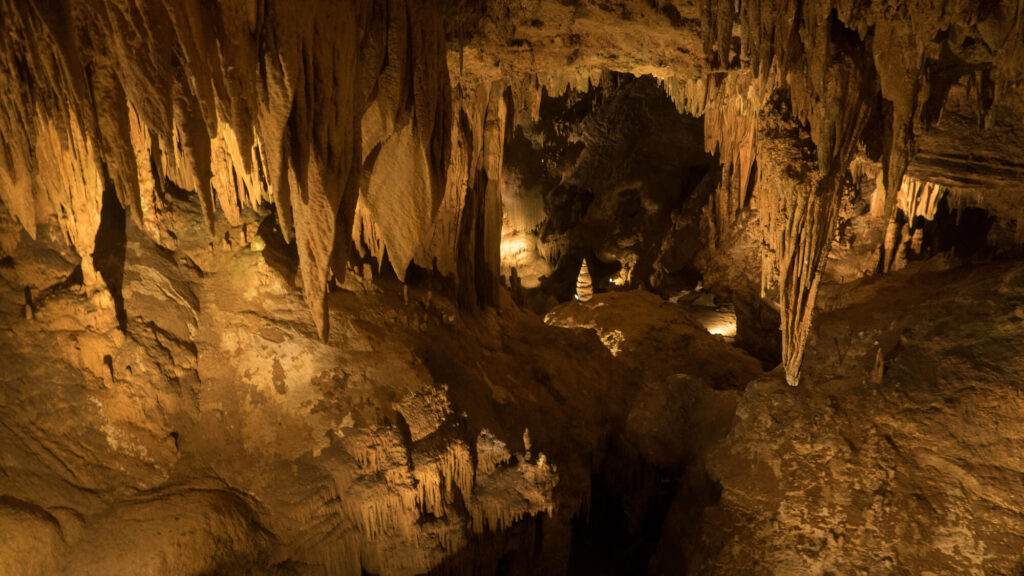 Plan a quick history tour at the Geology Hall of Fame and see some amazingly remarkable natural wonders of the world.
You can also wander through the Shenandoah Heritage Village's seven-acre complex, home to many endangered historic buildings, a small vineyard, and gardens full of flowers.
Car enthusiasts should also plan on visiting the Car & Carriage Caravan Museum to take a stroll (or drive!) through history. With over 75 different types of vehicles to look at, this one is sure to please!
Do you want to show the kids some of the toys that were popular back in your day?
Plan on checking out Toy Town Junction to see some "old-time" toys that will have you taking a trip down memory lane.
The Shenandoah Heritage Village, Toy Town Junction, and the Car & Carriage Caravan Museum are all included in your admission ticket to Luray Caverns!
If you're ready to stretch your legs, a few hours spent at the Rope Adventure Park are a must! Swing up high in the sky and have a blast!
Luray's Cavern Garden Maze
Are you ready to wind and turn your way through the maze of over 1,500 hedges? This maze will have you guessing at every turn!
Don't worry – it's not as stressful as it sounds. It's actually quite beautiful and is handicap and stroller friendly, so it's easily accessible for all to join in on the fun!
Luray Singing Tower
At 117 feet in height, the Luray Singing Tower contains a carillon of 47 bells. The largest bell weighs 7,640 pounds and is six feet in diameter. The smallest weighs a mere 12 1/2 pounds.
I took this beautiful photo as we were driving by on our way to Skyline Drive!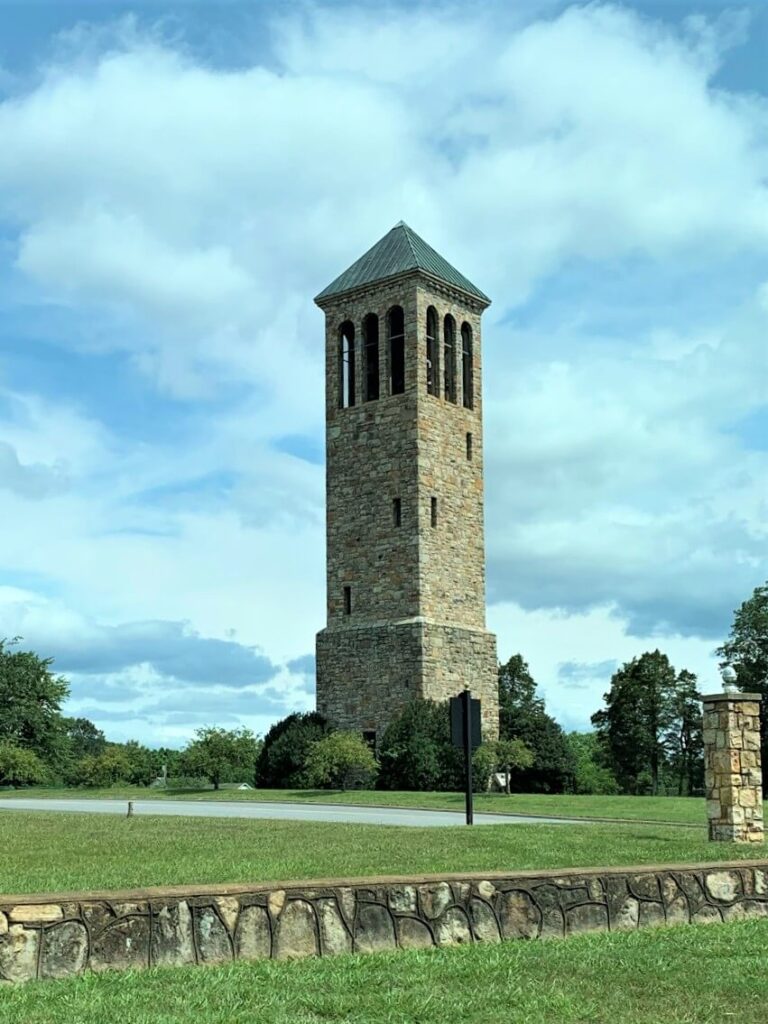 If you happen to be traveling in the area during one of the recitals happening at the Luray Singing Tower, it's truly going to be music to your ears.
Cooter's Luray
Remember The Dukes of Hazzard?
If you're looking for things to do near Luray Caverns, just down the road is Cooter's Luray – the Dukes of Hazzard Museum and Replica Cooter's Garage with General Lee, Cooter's Tow Truck, Boss Hogg Caddy, and the "Cooter's Garage Band".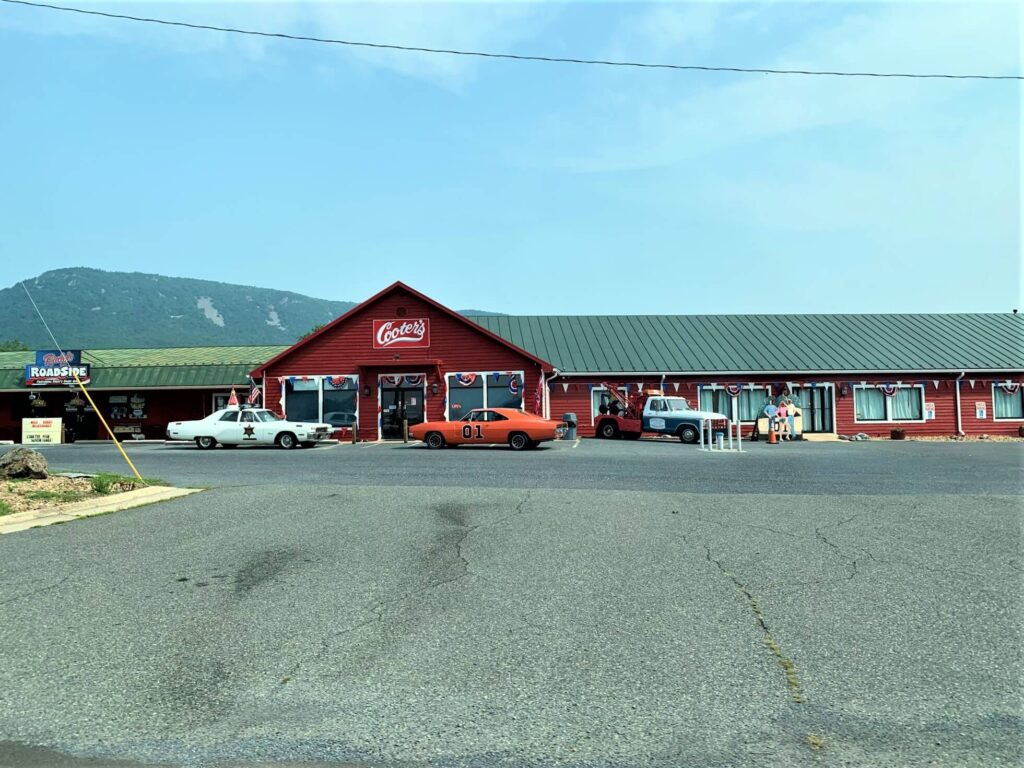 Put on your daisy dukes (or not!) and get on down to Cooter's. It's a place where you can relax, enjoy, and hang out with some of the locals.
Fun Fact – The person who played Cooter in the movie is actually there on Saturdays!
River Hill Distillery
Feel like getting a little taste of some bourbon or whiskey while on your trip?
The family has been farming in Virginia for over two hundred years. They produce Bourbon Whiskey and 100% Corn Whiskey as well as various flavors of Country Wines.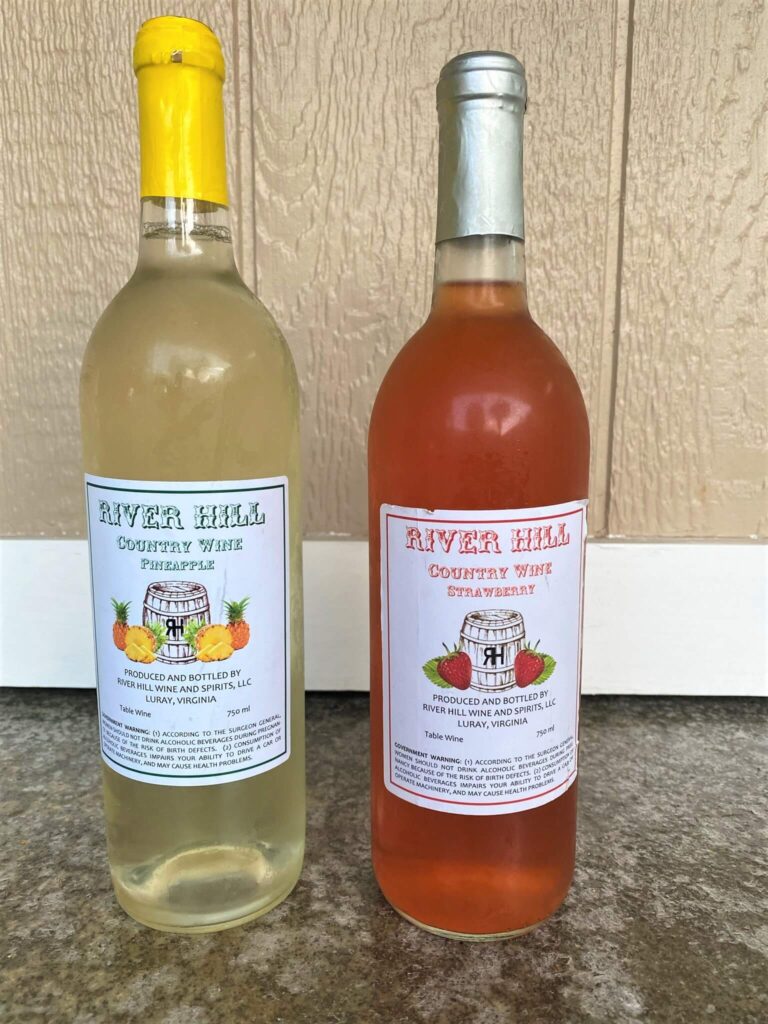 We enjoyed the country wines from River Hill Wine and Spirits and loved having the option for bourbon whiskey, corn whiskey, and even some wine.
Cheers, my friends – you're going to love stopping here!
Baby Moons
If you love to snack, stopping at Baby Moons needs to be on your radar. Homemade cookies, fantastic coffee, and scones that will literally melt in your mouth.
A quick stop here is a great way to fuel your belly while supporting a great locally owned business.
Luray Zoo
Everyone loves animals, and this privately owned 3-acre zoo is full of some of the cutest ones!
Many of the animals in this zoo are actually rescues, which proves that they're well taken care of in the setting they're in now.
There are over 80 types of animals, from mammals to snakes, that are great for families, kids, and all ages to see. There is even a petting zoo to get your snuggles in!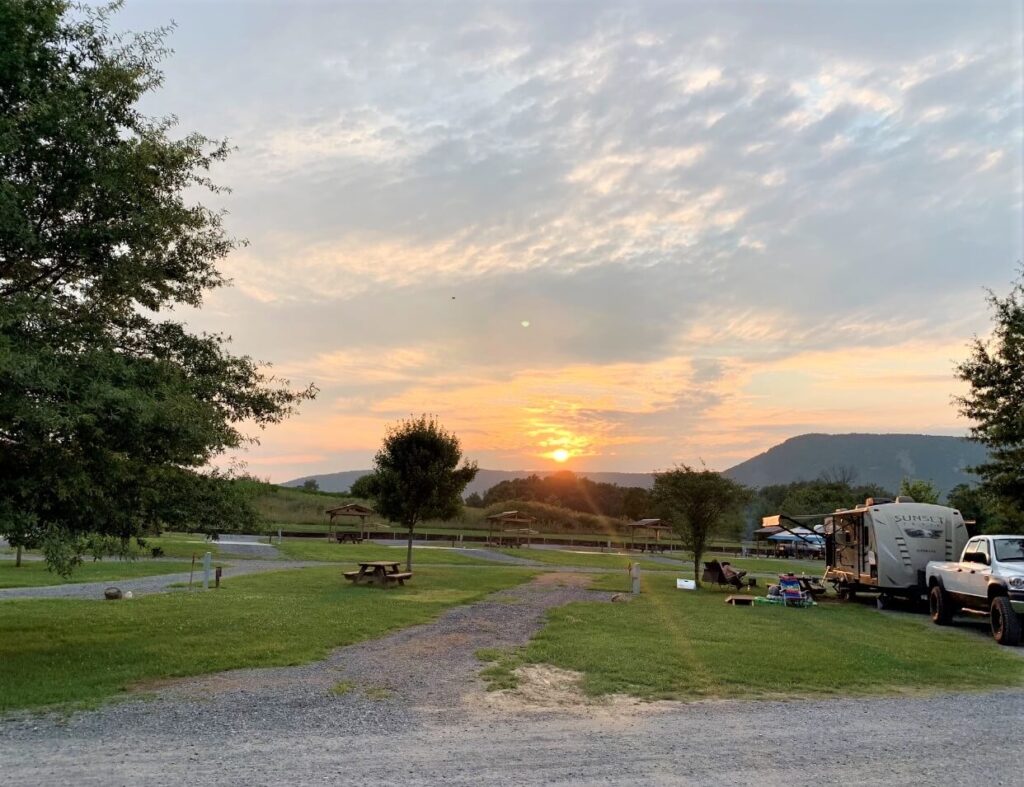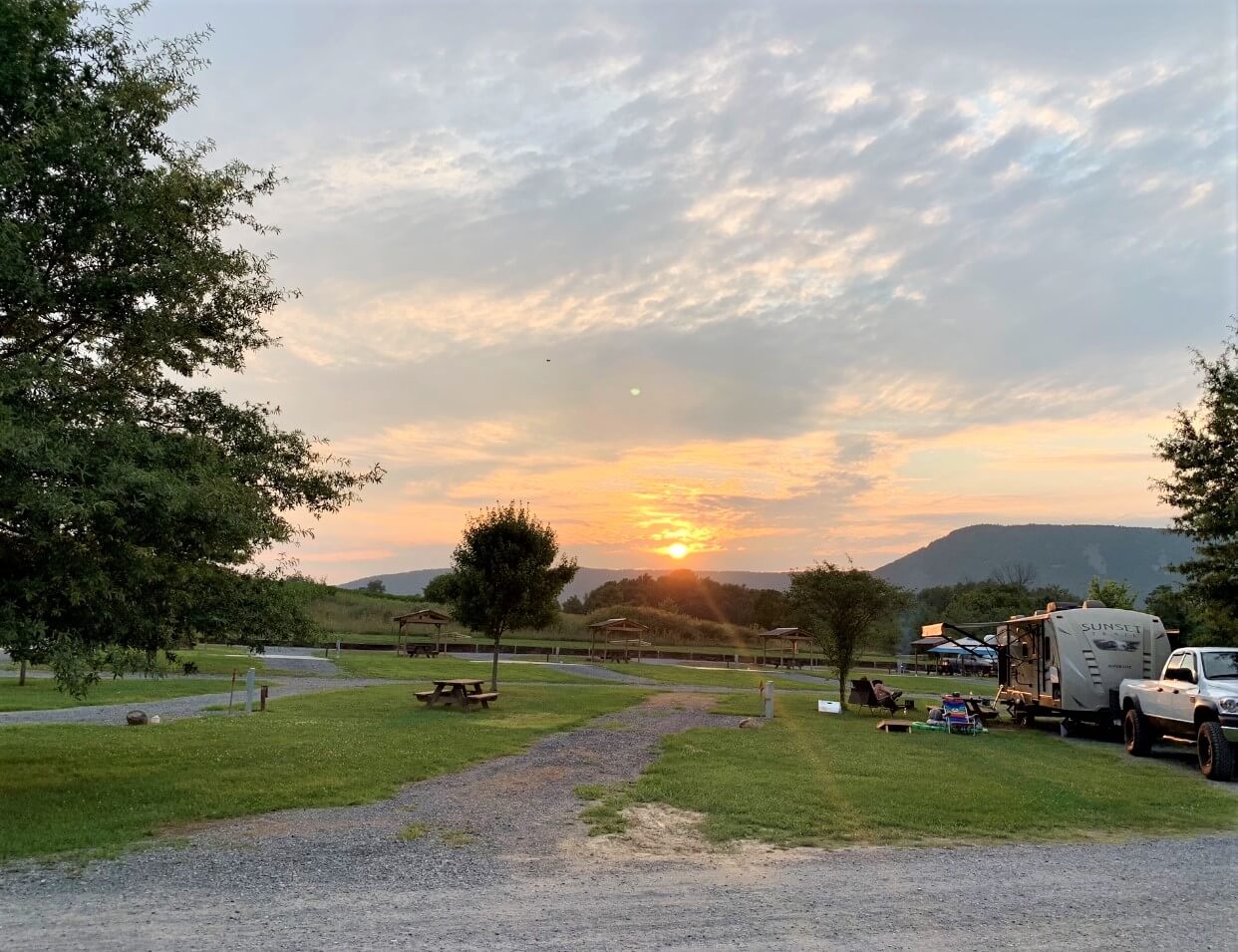 As you can see, there is no shortage of fun things to do in Luray, VA. The great part about planning a visit here is that it is a relaxing and welcoming location any time of the year.
Pick and choose what you're looking forward to seeing, and then make a plan to do it! Booking a trip to Luray, VA is a great way to explore a beautiful part of the state!
More Travel Destinations You Will Love
11 Best Things To Do In The Great Smoky Mountains
Grandfather Mountain North Carolina – An Awesome Adventure For All Ages
Top Fun Things To Do In Northern Virginia
How To Plan A One Day Trip To Niagara Falls
Best Things To Do In Letchworth State Park