Last Updated on March 4, 2022 by Lori
Taking a Family Road Trip is one of the most memorable things many of us remember doing as a kid!
While most of us didn't have a "Brady Bunch" station wagon with wood side paneling to pile into (I did have a friend whose family had one though – and it was so much fun sitting backward in the very backseat!), most of us do remember packing the car and heading out in the wee hours of the morning to drive miles and miles (or so it seemed!) on our family vacation.
Here are some Easy Road Trip Tips and a list of Road Trip Essentials I've put together to help you make the most of your Family Road Trips!
Best Travel Tips To Take The Ultimate Family Road Trip
This post contains affiliate links for your convenience which means that if you click a link and make a purchase, I will earn a small commission at no additional cost to you. Please read my Disclosure Policy for more information.
My husband and I seem to have the exact same memories about our childhood vacations.
We both piled into the family car in the wee hours of the morning so we could "beat the traffic."
However, I grew up on a farm in Kansas and he grew up in New York, so our definition of traffic was greatly different!
On the way to our destination, back then, all you had to do was just stop at one of the roadside motels along the way – with a pool of course!
You never needed a reservation, you just pulled into the motel and parked your car in front of the door to your room. Then – you headed out to the pool!
We both also remember pulling into the rest area and dragging out the picnic basket and cooler to have a picnic lunch by the roadside – along with many other families doing the same exact thing.
There was no finding a McDonald's, Wendy's, or another fast-food restaurant. You ate sandwiches made from home and you always brought along plenty of drinks.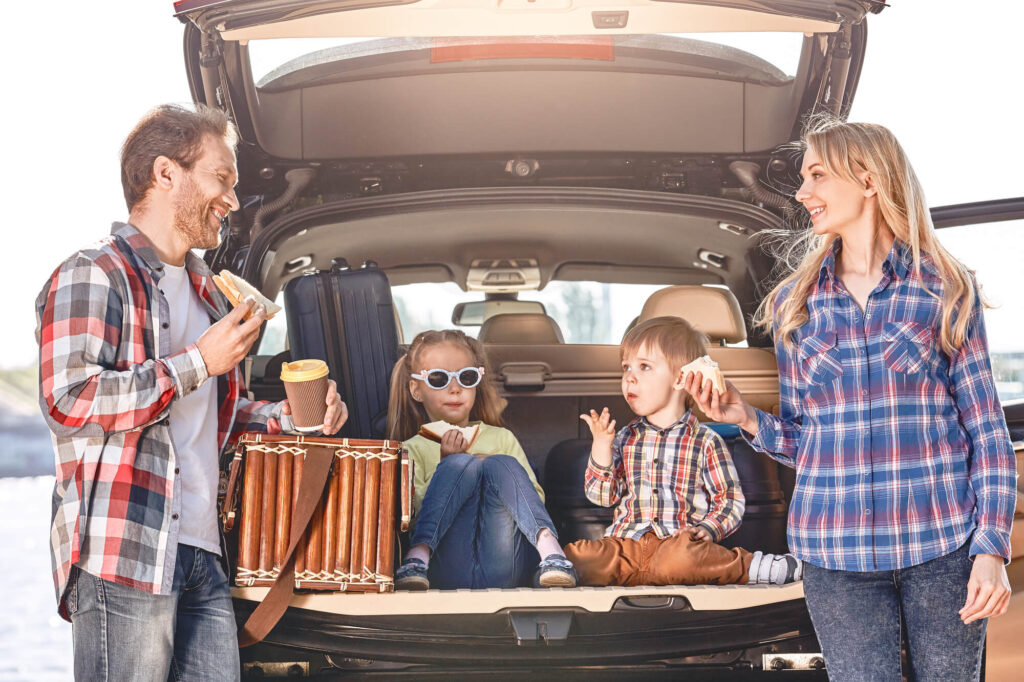 Sometimes you didn't even have plans along the way to your destination. You would just see a billboard sign along the highway and say, "That looks fun – let's stop there!"
I'm sure you have memories just like those too!
That's why millions of Americans hit the road each year on a Family Road Trip.
It doesn't matter if you're driving an RV, Car, Truck, or SUV,
A Family Road Trip WILL Make Memories To Last A Lifetime!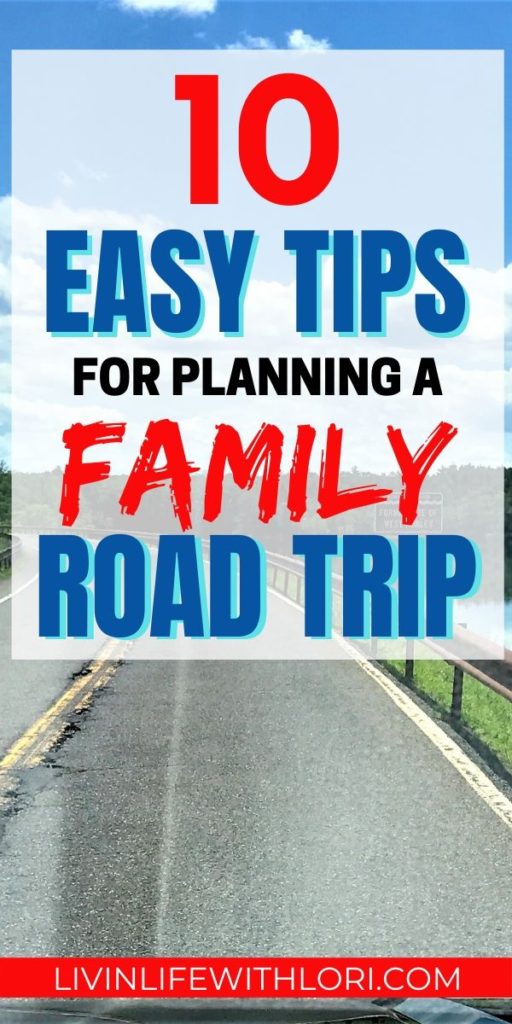 Family Road Trip Ideas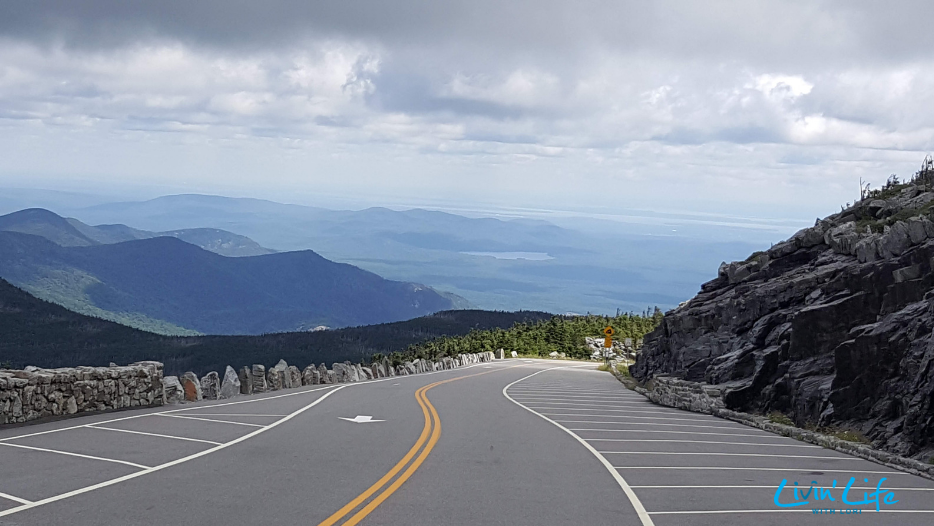 Whether you plan a trip down Pacific Coast Highway or the Blue Ridge Parkway, the best family road trips are ones that are planned out – with a little bit of wiggle room to explore that interesting road sign you saw along the highway!
Once we were visiting Letchworth State Park – The Grand Canyon Of The East when we saw a sign for Niagara Falls. We found out that it was only about 1-1/2 hours away, so we quickly changed our plans so that we could spend One Day in Niagara Falls, NY!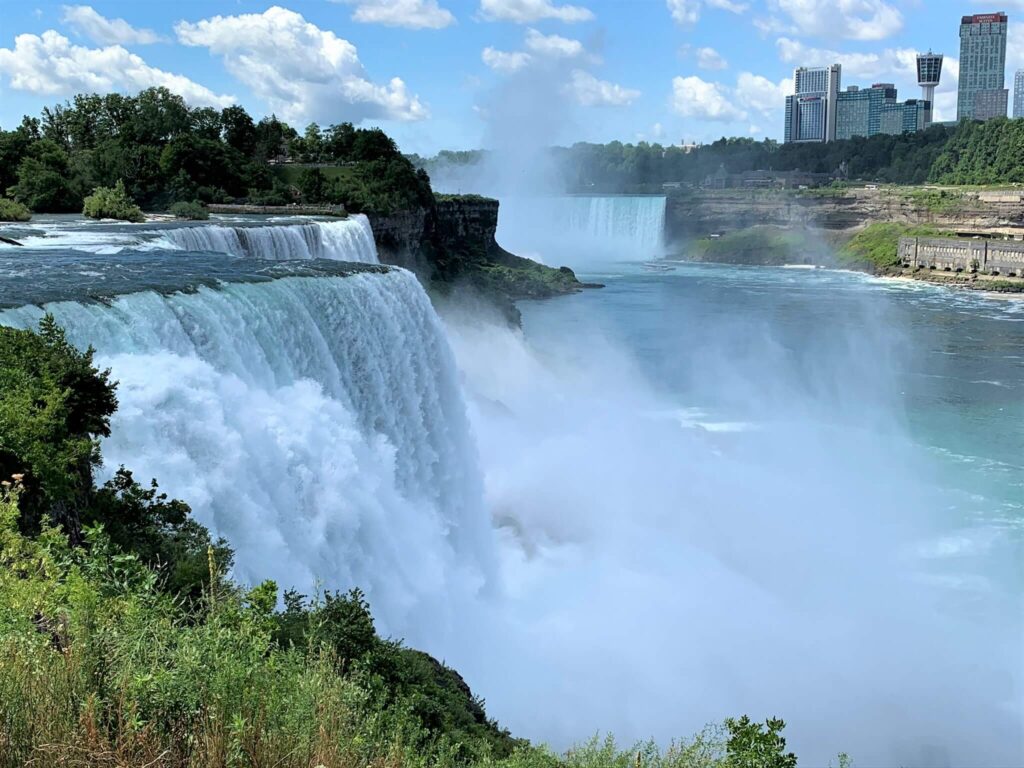 If we hadn't been flexible in our plans, we would have missed seeing those amazing waterfalls! It was the best decision we ever made because who knows if we will ever be in that area of the country again!
Decide on your Destination
The first thing in planning your Road Trip is deciding where you want to go. You might even google "family road trip ideas near me" to get some ideas!
Maybe you are thinking about a cross-country family road trip itinerary where you will be away for several weeks, or maybe you're thinking of taking family road trips along the east or west coast.
Here are some of the questions you and your family will need to decide:
How far do you want to travel?
Do you want to spend your days at the beach, lake, or in the mountains?
Are you planning a camping trip?
Do you want to visit a theme park?
Do you want to visit one of the U.S. National Parks or one of the beautiful State Parks?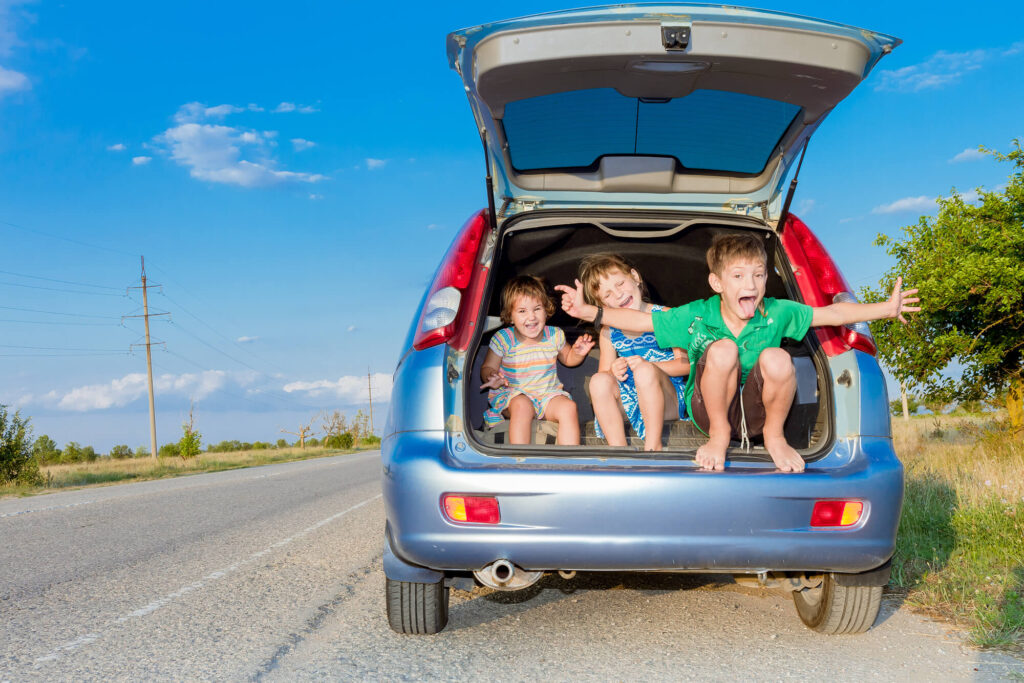 Family Road Trip On A Budget
When planning a Road Trip there are quite a few things to consider before setting your budget.
I like to begin planning our trips like this:
Write down the number of days/nights we plan to be away
Write down the cost of each attraction we want to do
Write down how much each hotel costs
Calculate how many miles we will be driving and the price per gallon. Keep in mind gas prices vary from state to state. You can use the app listed below to help you get an estimate.
Write down how many meals per day. You can save on food by booking a hotel that includes free breakfast. Check to see if the hotel has a BBQ grill for guests to use – we have done this numerous times! You can save on your vacation by not always eating in a restaurant.
If you're planning a camping road trip, plan your meals for each day and calculate the cost of the food for your trip.
Make-Ahead Camping Meals are perfect for camping trips!
Check to see if your car will need servicing before you head out (This is important!)
Once you add all these things up, you can set your budget.
You may have to adjust the number of days you plan to be away or the number of attractions you want to do depending on how much you plan to spend on the trip.
I like to budget an amount "$ Per Day" I plan to spend.
This way I know if we don't spend that amount one day, we can maybe do a "Wish List" item another day.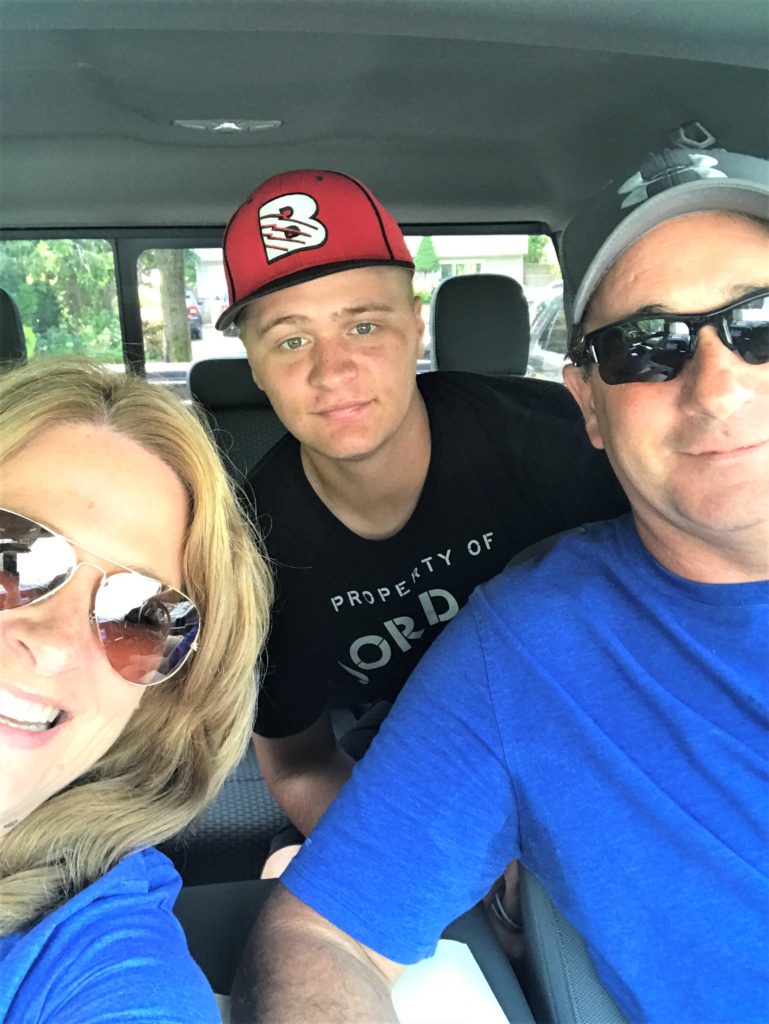 Road Trip Travel Hacks
Once you've decided on your destination, you'll want to book your hotel or campground on the way to your destination and decide where you want to stay once you get there!
How To Find The Best Travel Rates For
Hotels/Campgrounds/Lodging
If you're looking to book a hotel, you can check out sites like Hotels.com, or Booking.com.
You can also check out Hotel Tonight for great last-minute rates at hotels.
If you're planning on a Camping Road Trip or are traveling in an RV or pulling a Travel Trailer, you can find campgrounds and destination guides at Reserve America and Recreation.gov.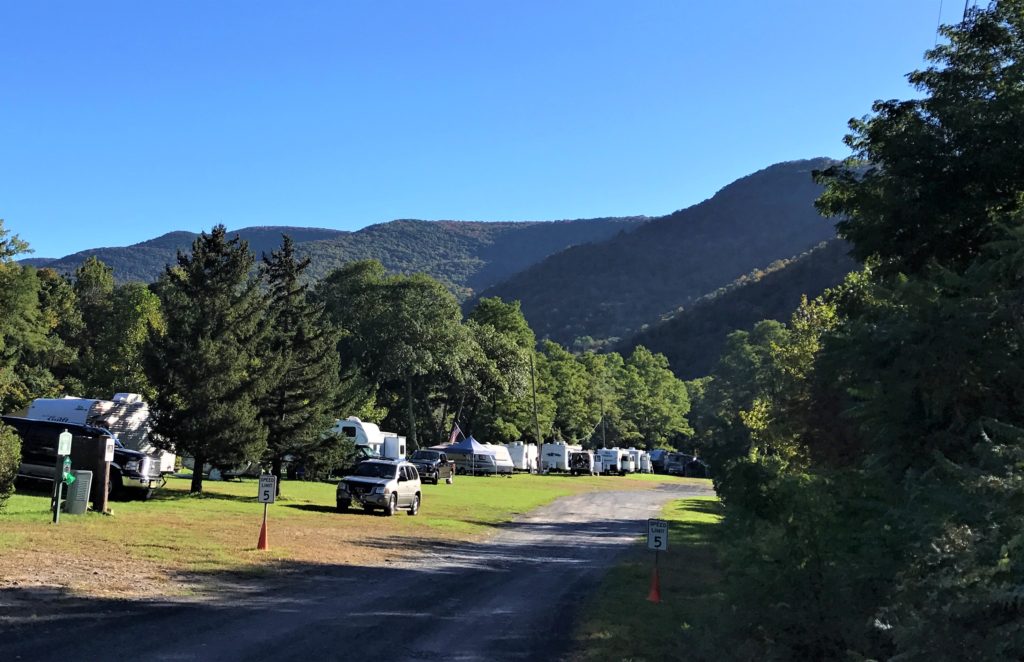 The Best Travel Apps For Savings
Once you've determined where you will be staying, look to find savings on food and attractions.
How To Save on Tickets, Restaurants, and Attractions.
AAA offers many discounts for theme parks, zoos, aquariums, museums, city tours, and sports tickets.
We had a nice surprise when visiting Mount Washington in New Hampshire and were buying tickets for the Cog Railway.
There was a sign – "We offer AAA Discounts"!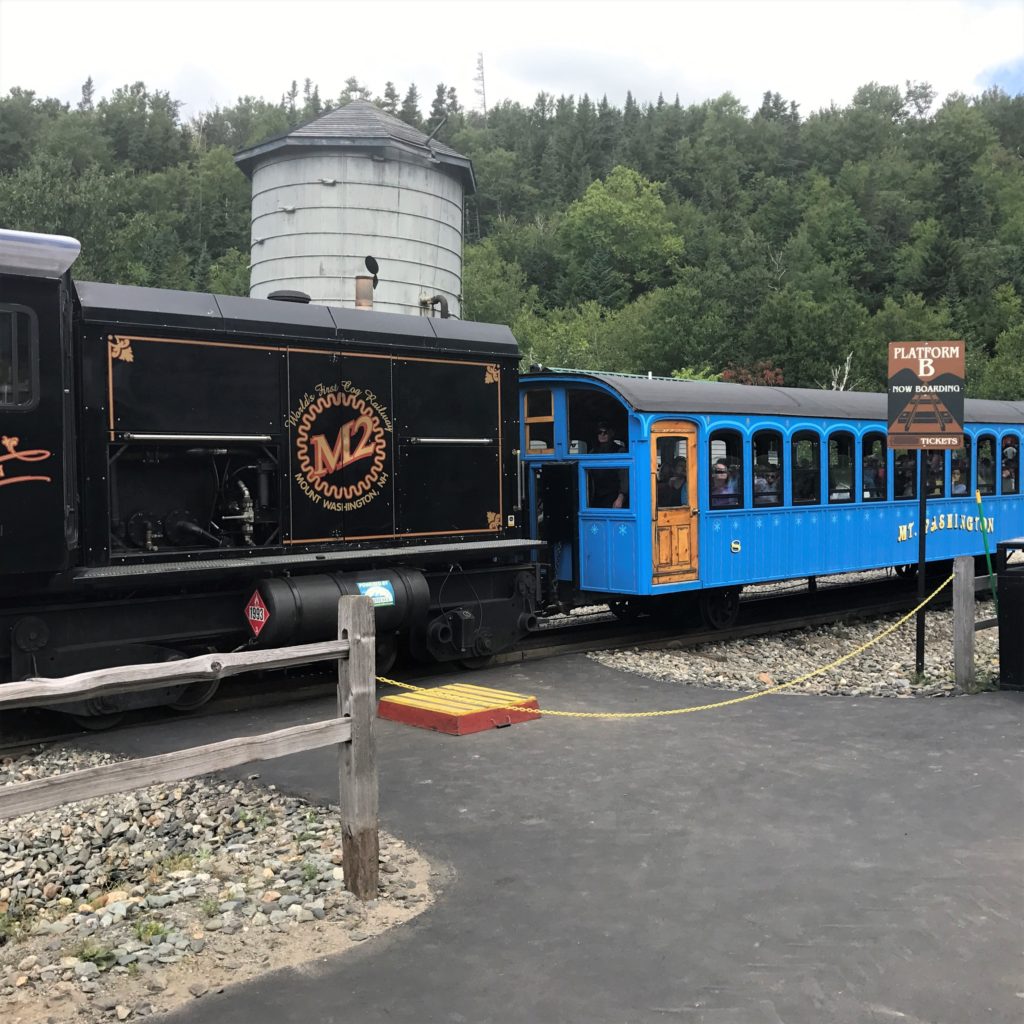 Related Reading: You can read about our fantastic trip on the Mount Washington Cog Railway HERE.
Good Sam Club Discount
offers discounts on select parks & campgrounds, and discounts on fuel at select Pilot Flying J gas stations as well as other discounts with their membership.
We have learned to ask at every campground if they offer a Good Sam Discount
.
It is a nice discount when staying at a private campground.
Also, check Groupon for thousands of "Deals of the Day" on local Deals and Attractions!
Find The Best Local Attractions & Things To See
Once you choose your destination, you can look at other attractions in the area. We are constantly using apps like Yelp and Tripadvisor To Save up to 30% on TripAdvisor Hotels
and to find "Things To Do Near Me" or "Restaurants Near Me".
I also use TripAdvisor
to view RV Campground reviews.
These reviews often show photos of the campsites and the guest reviews sometimes provide keywords that we look for when we are selecting our campground.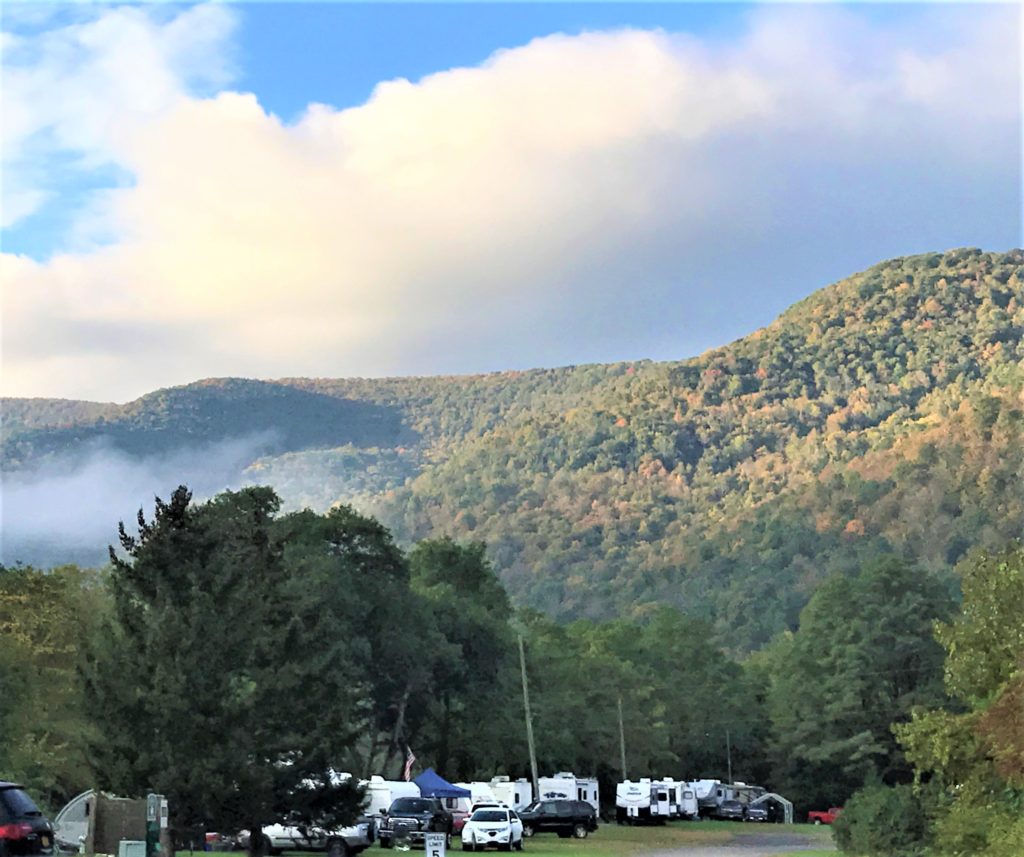 Take A Road Trip To Our National Parks
According to the National Park Service, in 2019 there were 327.5 million recreation visitors to our National Parks.
The system includes 418 areas covering more than 85 million acres in every state, the District of Columbia, American Samoa, Guam, Puerto Rico, and the Virgin Islands.
These areas include national parks, monuments, battlefields, military parks, historical parks, historic sites, lakeshores, seashores, recreation areas, scenic rivers and trails, and the White House.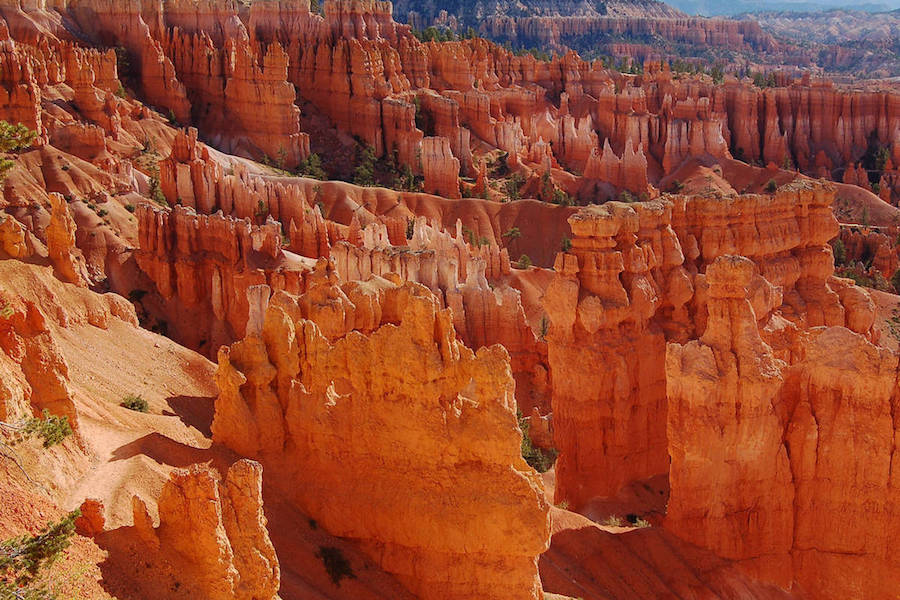 Families love visiting Shenandoah National Park or the Great Smoky Mountains National Park where there are many hiking trails and waterfalls to explore!
I suggest that if you plan to visit several of the National Parks on your Road Trip, you might want to consider purchasing the Annual Parks Pass.
This could be great savings for you if you're planning the Grand Circle Road Trip which includes Zion National Park, Bryce Canyon, Arches, and Canyonlands National Parks, Grand Canyon National Park, Capitol Reef National Park.
The fee for the Annual Pass is $80. Children age 15 or under are admitted free.
Free Entrance Days In The National Parks
The National Parks has FREE Entrance Days six times during the year. To see the list of dates and for more information about FREE Entrance Days at the National Parks.
Now that you've decided WHERE you want to go and WHAT you want to do…What's the Best Way To Get There?
Planning A Road Trip With Maps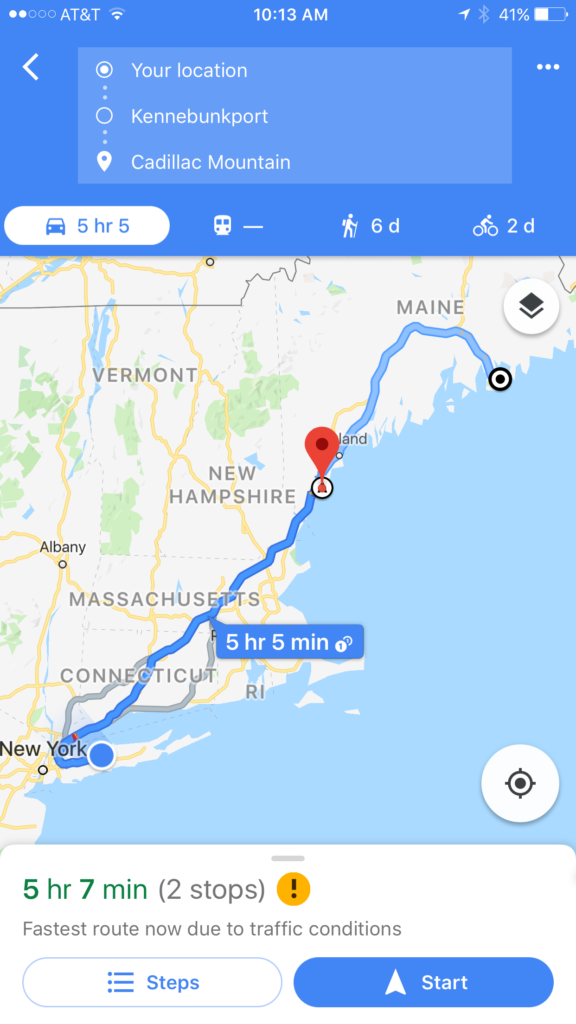 Once you have your destination planned out, we input our stops into the Google Map app (iPhone or Android).
Google Maps will not only tell you the shortest distance, fastest time and gas stations along the way, but it will also tell you if there is traffic congestion or accidents in the road ahead.
You can also check out local hotels, restaurants, and attractions in the area.
I recommend setting your destination in this app, but know your roads because more than likely the app will take you the fastest distance/shortest route rather than the route you have planned.
If you're traveling in your RV or pulling a travel trailer, this can put you on a road that doesn't allow trucks or trailers.
We like using Google Maps because once you have your destination in Google Maps if you lose cell service, the route will still be programmed into your phone or Navigation system in your vehicle and will direct you to your destination.
The Best Road Trip Planner Apps
Waze

is a free app for iPhone or Android phones. Similar to Google Maps, the Waze app gives you turn-by-turn navigation, real-time traffic reports and can direct you to the nearest gas station.
Keep in mind that if you're driving an RV or pulling a travel trailer you need to be aware of highway restrictions on parkways and restrictions over bridges.
Be sure you know the route you want/need to take because many apps will send you on the "fastest route".
Once you enter your search criteria, it shows you a map of local gas prices, a trip cost estimator, and local prices of gas in real-time.
Roadtrippers is one of the most popular apps for planning a Road Trip!
The app is free from the iTunes store or Google Play store, or you can start by planning your trip on your computer!
Roadtrippers even has "Highway Guides" which provide the "Best Places to Eat, Sleep and See on Every Highway" for suggestions along your route; or, you can plot your stops along the routes and find the best restaurants and attractions in the area.
TripAdvisor

is usually my #1 "Go to" when planning our trip. I trust the reviews of fellow travelers and I can not only look at reviews of hotels, resorts, theme parks, roadside attractions etc. but I can also see reviews of campgrounds.
Amazon Music. We have satellite radio in our truck that pulls our travel trailer, but in our other SUV, we did not renew the satellite subscription.
When I was talking about an upcoming road trip to D.C., my teenage son told me about Amazon Prime Music.
You can download songs to your playlist and then play them from your phone through the entertainment system in the vehicle. It works great! You can play any genre of music so everyone is happy! Get your free 30-Day trial to Amazon Music HERE.
Audible allows you to listen to all your favorite books anywhere anytime. If you love Books – this is a great way to pass the time on your Road Trip!
Best Things To Take Along On A Road Trip
When we plan our Road Trips, my husband likes to find the best routes using his good 'ole Rand McNally Road Atlas.
Planning our road trip usually entails traveling through several states which means that when we travel into the next state…we never seem to have that state!
Using an Atlas will assure you that you can see what are the best routes for your road trip. Plus, if you are ever without cell service, we always pull out our atlas to find our way!
We always get the kids involved by giving them the map to follow along, tell us the name of the next town, and try to have them find out how many more miles until we "get there!"
These healthy snacks are perfect for Road Trips!
Other Snack Ideas
Fruit

Veggies

Twizzlers (our favorite!)
This is our favorite cooler because it has cup holders on top and has wheels. This cooler is taller and not as wide so it doesn't take up as much room when packing the trunk or truck.
Read More about our Top Picks For Best Coolers For Camping
Road Trip Essentials To Pack On Your Road Trip
Don't forget to bring along these important items on your Road Trip!
It's important to remember a good first aid kit for your Road Trip.
This 150 piece First Aid Kit is a complete Emergency Bag.
Bug Repellant – We started taking this bug repellant on our camping trips and it works great!
A good Flashlight is also important to keep in your Car Kit
Other Items To Pack In Your Car!
Paper Towels
Trash Bags
Blankets
Pillows

Best Road Trip Travel Games
Of course, a Road Trip wouldn't be complete without Travel Games!
I Spy (also known as I Spy With My Little Eye) – For 2 or more players
How to play: Choose the player who will Spy the object first. That person finds an object in the car or one can be seen by all players.
Once the player has chosen the object they say, "I Spy with my little eye something that…" and gives a clue to the object such as "is blue" or "starts with the letter S." The other players begin to ask questions like, "Can it be worn?" "Is it round?" "Is it inside the car?"
The person who "Spied" the object replies with only "Yes" or "No".
If a player thinks they know what the object is, when it's their turn, they guess in the form of a question: "Is it that red car?" "Is it Mom's shirt?"
The player who guessed correctly gets to "Spy" an object!
20 Questions (for 2 or more players)
How to play: Choose who will go first (Rock, Paper, Scissors works well for this!).
This person becomes "It" and thinks of an object that can be classified as a Person, Place or Thing.
If the kids are older (or you have been playing for miles and miles and you want to make it a little more difficult), you can use the categories Animal, Vegetable, Mineral to make it a little tougher!
The person who's "It" announces the category and the other players begin to ask questions that can be answered by "Yes," "No," "Usually," or "Maybe". This keeps the game interesting!
Keep track of the number of questions asked until it has reached 20. Whoever guesses the object then becomes "It".
If no one has guessed correctly at the end of 20 Questions, each player can say their "Best Guess" to try to guess the object.
Games to Play while "waiting around"…
These are always good things to pack!
Related Reading: Fun Camping Games To Play At The Campground?

I've Designed these Fun Games to Download for your Road Trip! You'll Get:
Road Trip Word Search/ Road Trip Tic Tac Toe/ Road Trip Hangman
Print one or print all Three!
Taking a Road Trip can be fun —- but it can also be stressful!
With a little planning, you'll be a pro in no time! I hope these tips have helped you get started planning your next Road Trip!
Planning A Road Trip In The USA
Here are a few suggestions on where to take your next Road Trip!
* How To Plan A One-Day Trip To Niagara Falls New York
* The Best Things To See In Letchworth State Park
* 13 Fun Things To Do On A Catskills Weekend Getaway
* 9 Amazing Things To See In Acadia National Park
* 5 Best Reasons You Will Love Old Alexandria VA
* 18 Amazing Things To See In The White Mountains
Let me know some of the things YOU take along on your Road Trip!
I would LOVE for you to join my email list!