Last Updated on January 27, 2022 by Lori
If you love camping, one of the first must-have camping items is a cooler. So how do you find the best coolers for camping?
Whether your tent camping, car camping, or camping in an RV, there is a camping cooler (or two) that will fit your needs!
First, you need to decide HOW you will be using your cooler.
If you're tent camping, you will need a cooler to store food and drinks.
If you're camping in a travel trailer or RV, you'll want to keep your cooler in a convenient location at the campground so you won't be going in and out of the RV every time you want an ice-cold drink!
Whether you choose a budget cooler or splurge on a top of the line rotomolded cooler, camping coolers come in all different sizes, styles, shapes, and budgets.
Here are the Best Coolers we have found for camping and tips for determining which cooler will best fit your camping needs
This post contains affiliate links which means if you click on a link and make a purchase, I will earn a commission at no additional cost to you. Please see our Disclosure Policy for more information.
Choosing The Best Coolers For Camping
Before we had our travel trailer, we road-tripped across the country with our kids playing travel sports.
If you and your family have ever played travel sports, you know that the first two things you need at a baseball, softball, soccer, or lacrosse game are a good outdoor chair and a cooler.
We've had so many coolers throughout the years – big, small, upright, with wheels, without wheels, soft-sided, lunch-sized, can cooler – I could go on and on about the different coolers we've owned!
And when you have three kids playing sports in three different states (thank you Grandpa for driving!), you have multiple coolers for each kid!
When we started camping, we had a garage full of coolers to choose from.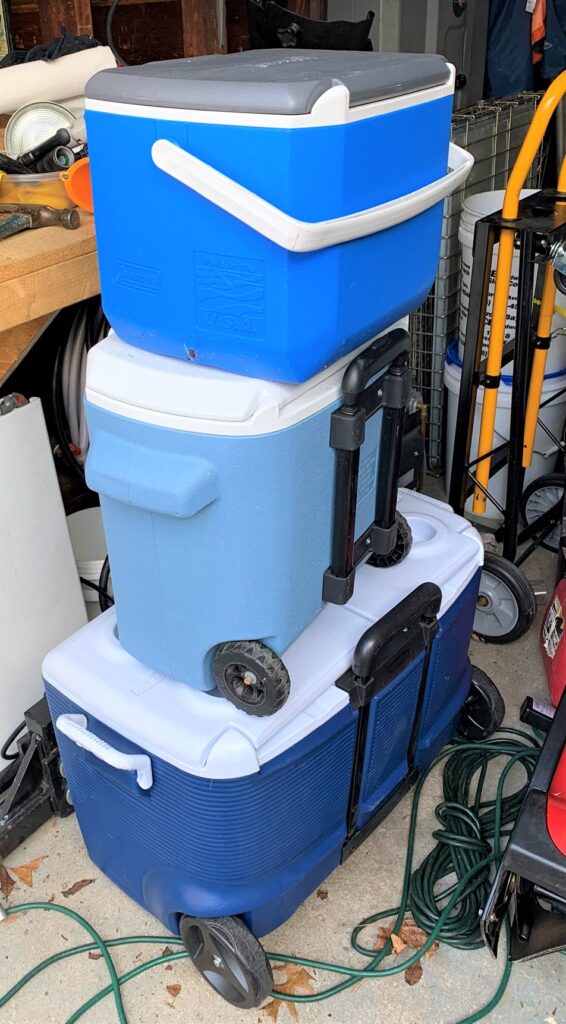 All of the coolers kept the drinks cold; but, some kept ice longer than others and some were much easier to maneuver around!
Finally, at the end of the last camping season, we found our favorite cooler has finally stopped keeping our drinks cold.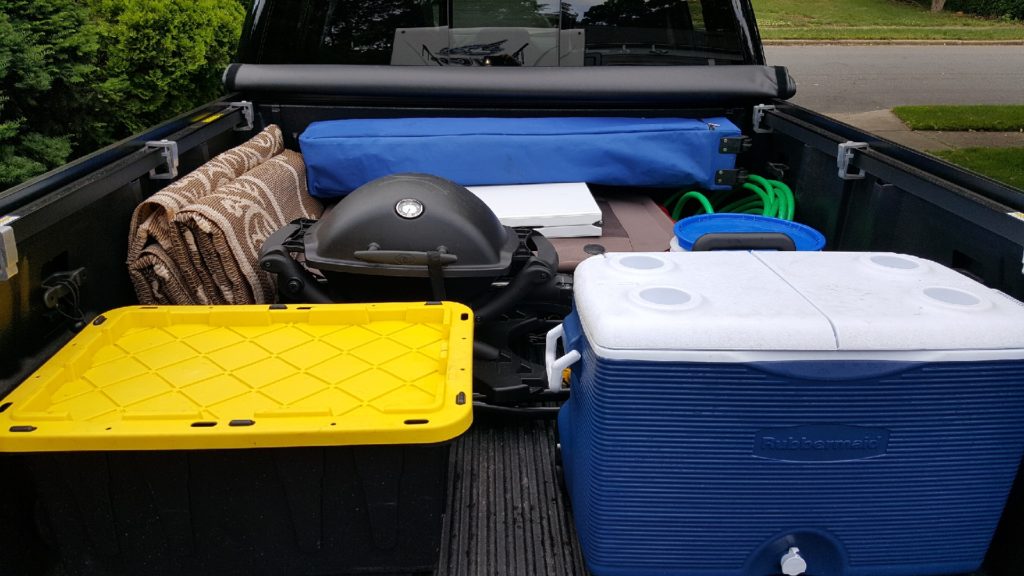 While we LOVED the large cooler that we drug from campground to campground, it's time to shop for a new camping cooler!
What I found when looking for a new cooler is that there are MANY types and sizes of coolers to choose from!
Top Things To Look For When Buying A Camping Cooler
There are two main things most people think about when they begin shopping for a new cooler:
#1 – Which cooler will keep the ice frozen and the drinks cold the longest
And
#2 – Which is the best cooler for the money.
When buying a cooler for camping, you should think about how you will be using your cooler first, then you should consider construction and insulation, size and capacity, and portability.
Construction and Insulation
You've probably heard of having a hard or soft-sided cooler. But what does that mean exactly?
Hard-Sided Coolers
Hard-sided coolers are made of metal or plastic. A hard-sided cooler is better insulated, more durable, and will keep food longer than a soft-sided cooler.
Hard-sided coolers are also harder to store. They take up more room and are not collapsible.
Rotomolded Coolers
Rotomolded coolers will keep ice for days and are known for their durability.
Rotational molding is the process that manufacturers use to give plastic material its shape. It produces a very high quality and durable item which makes some of the best (and most expensive) coolers on the market.
Soft-Sided Coolers
Soft-sided coolers can also keep your drinks and food cold for days. They are more lightweight, compact, and easy to transport or carry.
Soft-sided coolers are perfect for day-trips and can squeeze into smaller spaces.
Best Sized Coolers For Camping
The first question I asked is, "What is the best-sized coolers for camping?"
We take three coolers when we go camping.
You might be thinking that three coolers would be taking up precious space in the truck that could be used for other camping equipment.
It goes back to determining HOW you will be using your camping cooler.
My favorite small cooler is the one I keep in the front of the truck and use when we're on the road.
This is the perfect size for two (2) sandwiches and two (2) drinks when we leave on a road trip.
The second cooler we take camping is a mid-sized cooler that stays in the truck for day-trips.
It's the perfect size to pack drinks when we plan to be away the entire day from the campground and it holds the perfect amount of drinks for when we go hiking!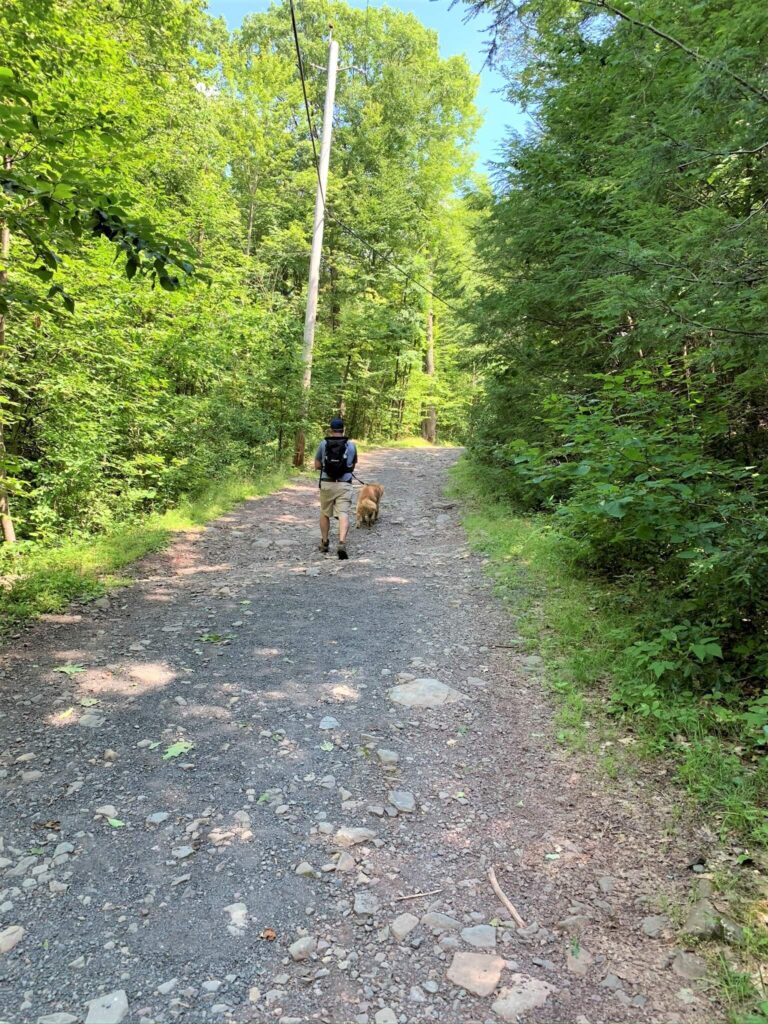 On those days, we make sure to take enough water for our Golden Retriever, Buddy, plus water for ourselves and the smaller soft cooler doesn't hold enough.
Finally, our large cooler is perfect for the campground.
It holds tons of drinks, food, and necessities needed for camping.
Best Durable Camping Coolers
If you plan to use your cooler for food as well as drinks, you'll want a cooler that not only keeps the ice and food cold but is sturdy and will last a long time.
The Rotomolded coolers are known to be the most durable coolers on the market. Some are known to be bear-proof too.
The Yeti Tundra Cooler has a Fatwall Design of extra-thick walls that hold up to two inches of insulation to keep ice cold!
The Yeti Tundra has rotomolded construction making it virtually indestructible. Plus this cooler has T-Rex lid latches constructed of heavy rubber that won't break or crack.
The price for this cooler is steep but considering the design and construction durability should be considered.
The RTIC 65 Qt Hard Cooler is made with roto-molded construction for durability. The 3″ insulated walls will definitely keep your ice cold for days.
This cooler has molded handles, heavy-duty rubber latches, and tie-downs to keep it in place.
Best Camping Cooler With Wheels
This Coleman cooler holds up to 160 cans and comes with a sturdy handle and a place for your cups in the lid – which I love.
It comes in very handy at the campground!
The cooler also has the important drain which I cannot stress enough! It also has a large handle as well as easy lifting and pulling.
We also had this cooler at one time. I really liked this cooler because it was easy to pull and the lid has cup holders.
We found that this cooler DID keep ice for a long long time which was great for a long weekend! It also has that important drain I want a cooler to have!
Best Camping Cooler On A Budget
This Coleman cooler is easy on the budget.
This cooler will keep ice up to 3-days in 90 degree temperatures and can hold 60+ cans or 2-liter bottles upright.
We had this cooler at one time and it kept the drinks cold for quite a few days!
This cooler also comes with a drain which is important so when looking for a cooler, make sure it has a drain so you're not trying to lift a cooler full of water into your vehicle!
The only thing I didn't care for was that it doesn't have wheels. But – if all you need is a budget-friendly cooler that you don't have to carry too far – this one is just fine!
Best Mid-Sized Cooler
This medium-sized cooler is perfect for the back of the truck or for picnics and BBQs!
It can hold 22 cans or a full meal and has a large handle which makes it easy to carry.
This type of cooler will work great for a day-trip; however, if you need to keep food or drink cold for a few days, this may not be the right choice.
Need something a little larger but want to save space in the car? Try the Igloo Ice Cube Rolling Cooler!
This cooler has a 60 Qt. capacity and will hold up to 90 cans. It also has a push-button telescope handle and durable wheels which makes it easy to pull. This cooler also has a drain so you can easily drain the water.
Best Soft-sided Cooler
This cooler has radiant heat barriers that reflect the heat rather than absorb it.
What I like about it is the "zipperless" top which makes it easy to open and close!
It also comes with a removable shelf and is water resistant and stain resistant.
This soft cooler bag holds up to 20 cans and is 100% leakproof. Plus it has an antimicrobial liner that will resist mildew.
With up to 2 inches of closed-cell foam, this cooler will keep all your drinks cold.
Wrap-Up Best Coolers For Camping
With so many camping coolers to choose from, first, decide how you will be using your cooler. Will you be keeping food and drink in the cooler? Do you need to keep a lot of drinks cold for a long period of time?
Then think about how long you want your cooler to last. Are you looking for a durable cooler that can be dragged from place to place? Or will you just be keeping the cooler in your car or truck while camping?
Finally, how much are you looking to spend? A long-lasting and durable cooler will cost much more than a small to the mid-sized cooler you need to put a few drinks in.
Camping Coolers come in all different shapes and sizes but I'm sure you'll be able to find the right cooler that will fit all your needs at the campground!
Here are more Must-Have Items At The Campground!
Best Tools You Need In Your RV Tool Kit
Fun Camping Games To Play At The Campground
Guide To The Best RV Mattress And Mattress Toppers
15 RV Must Have Camping Extras That Will Make You A Happy Camper