Last Updated on June 26, 2021 by Lori
Visiting the top of Mount Greylock was on our list of "Must See Things" during a recent RV camping trip to the Berkshire Mountains.
Mount Greylock is 3,491 feet and the highest point in Massachusetts. Although Mount Greylock is often associated with the Berkshire Mountains, geologically it is part of the Taconic Mountains.
As the day approached, we couldn't wait to see views that were 70-90 miles from the summit of Mount Greylock!
This post contains affiliate links which means if you click on a link and make a purchase, I will earn a commission at no additional cost to you. Please see our Disclosure Policy for more information.
Camping Near Mount Greylock
When searching for a campground in the area of Mount Greylock, we decided to camp at Mt. Greylock Campsite Park in Lanesborough, MA.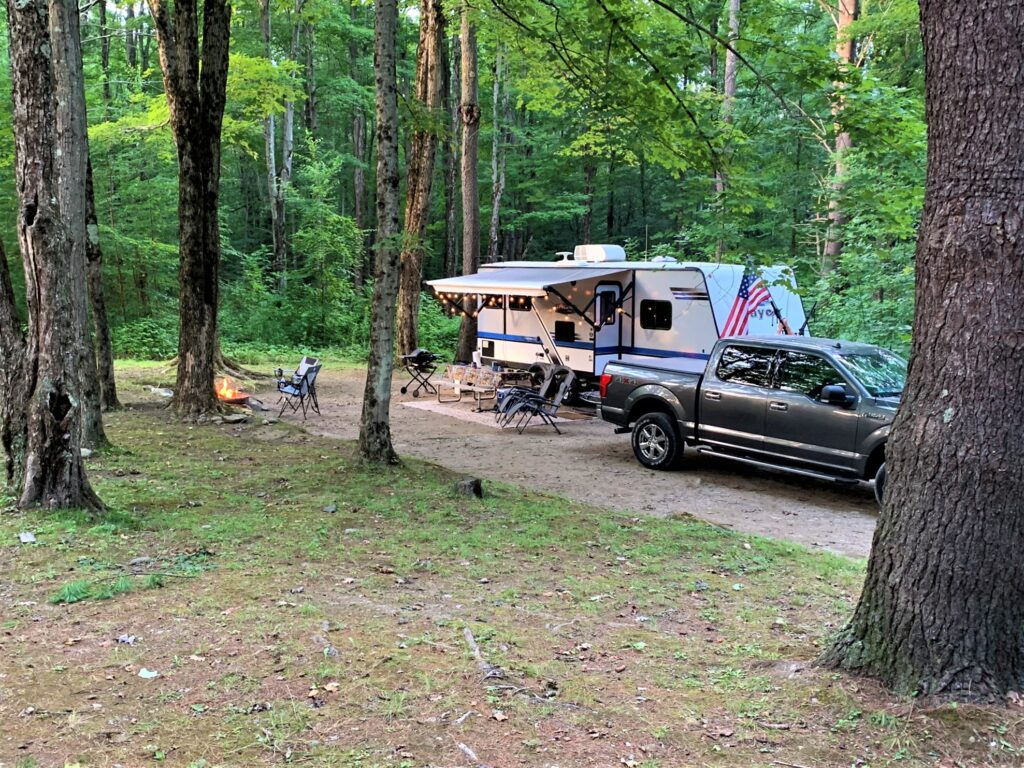 The campground is only about ½ mile from the entrance to Mount Greylock State Reservation which made it very easy to get to the Mount Greylock Scenic Byway.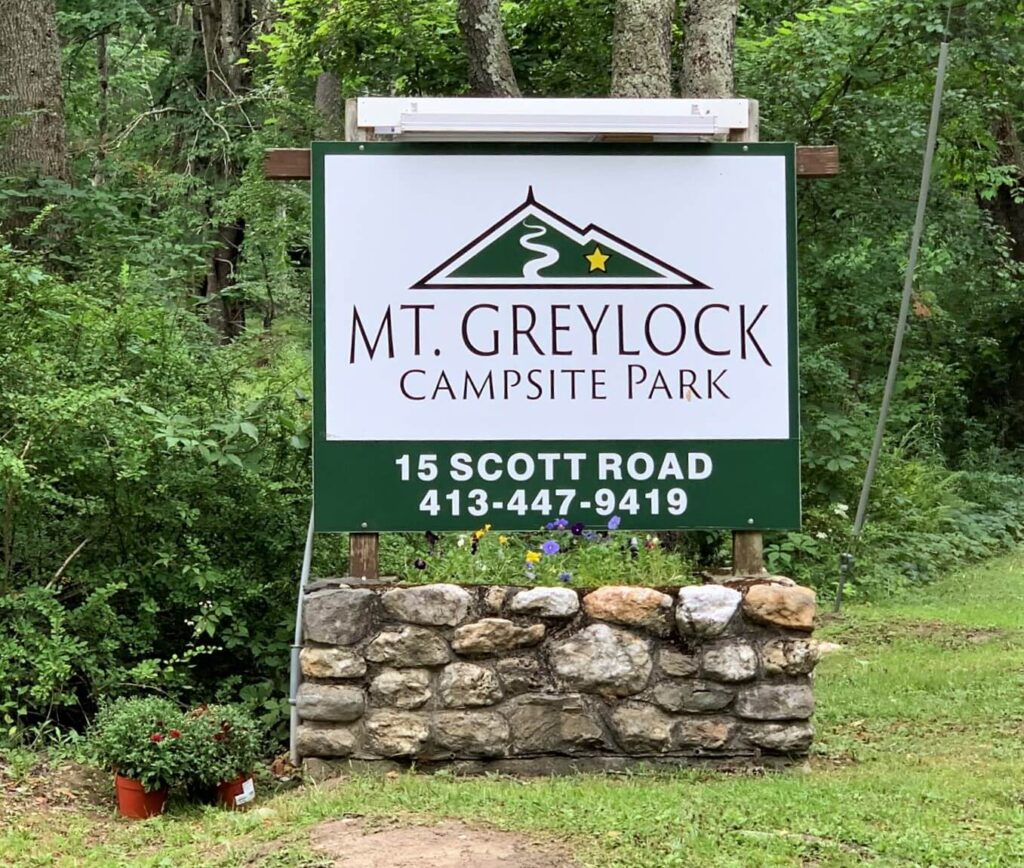 Driving To The Summit of Mount Greylock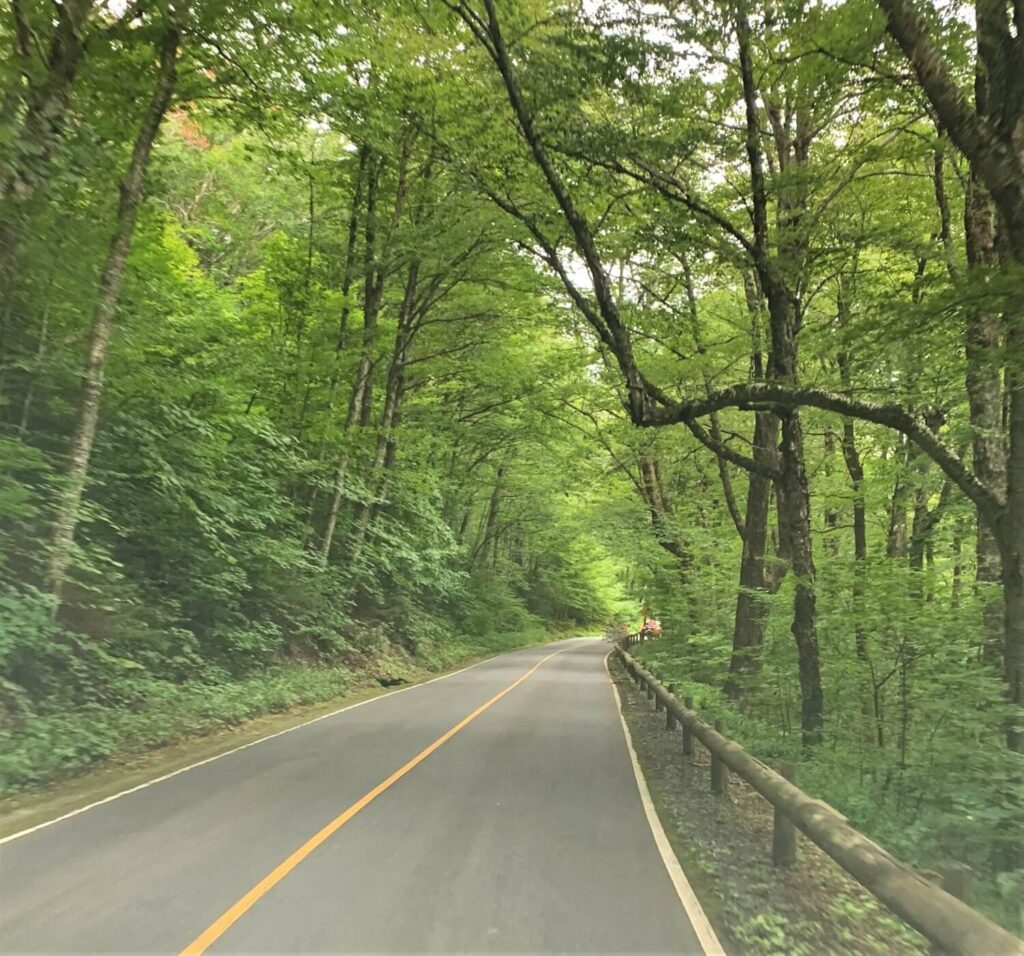 The 16-mile paved Scenic Byway to the Summit of Mount Greylock is open from late May through November 1st – dawn to dusk.
Since Mount Greylock welcomes dogs to the park, we loaded Buddy, our Golden Retriever into the truck, and headed for Mount Greylock!
Mount Greylock State Reservation Visitors Center
After entering the park, the first stop is the Mount Greylock State Reservation Visitors Center.
Even the views from the Visitors Center were spectacular! You can see views of the Taconic Mountains and the Berkshire Hills.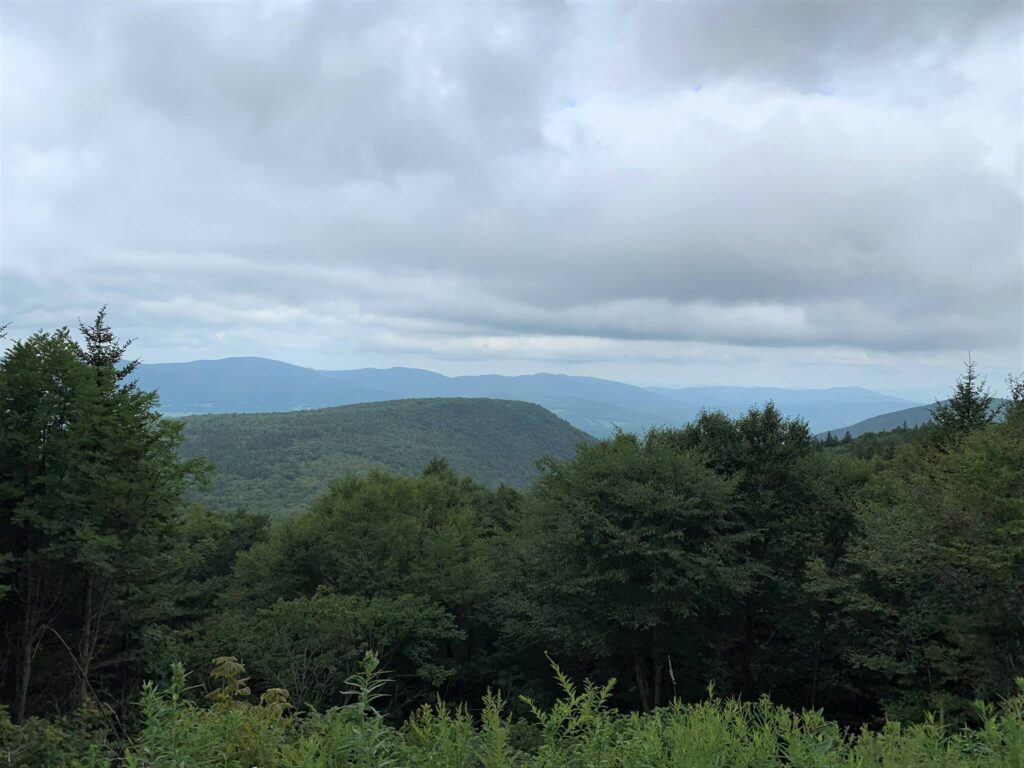 The Visitor's Center has park trail maps and other tourist information about the area.
The Center is open year-round; however, due to restrictions when we visited, the Visitors Center was closed.
After taking a few pictures of the amazing views, we continued on the auto road to the top.
There were several pull-offs where we stopped to enjoy the views.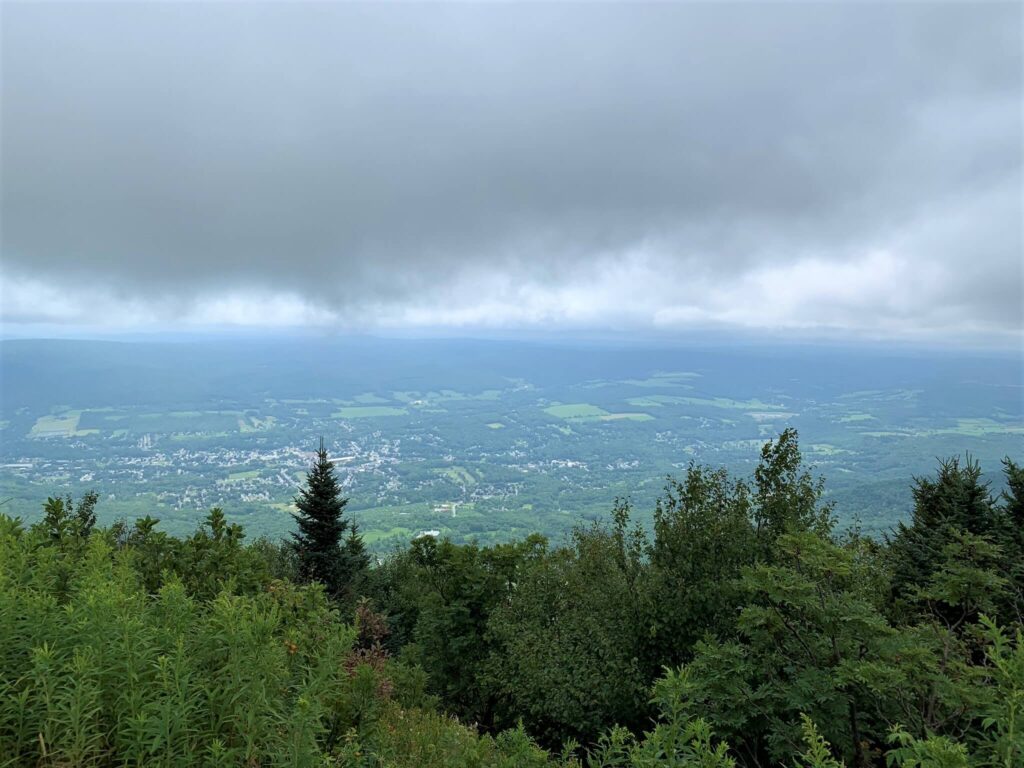 Unfortunately, the day we visited, the weather at Mount Greylock did not cooperate and clouds started moving in.
As we drove higher up the mountain, our views were getting more and more limited.
Parking at Mount Greylock Summit is $5 for Massachusetts plates and $20 for all other states.
When we reached the top, we had to decide whether to pay the entrance fee and risk not seeing any views, or take a chance the clouds might clear and we might see at least something.
Several cars decided to turn around after seeing the clouds would be covering most of the views from the top.
We decided to park hoping the clouds would move on.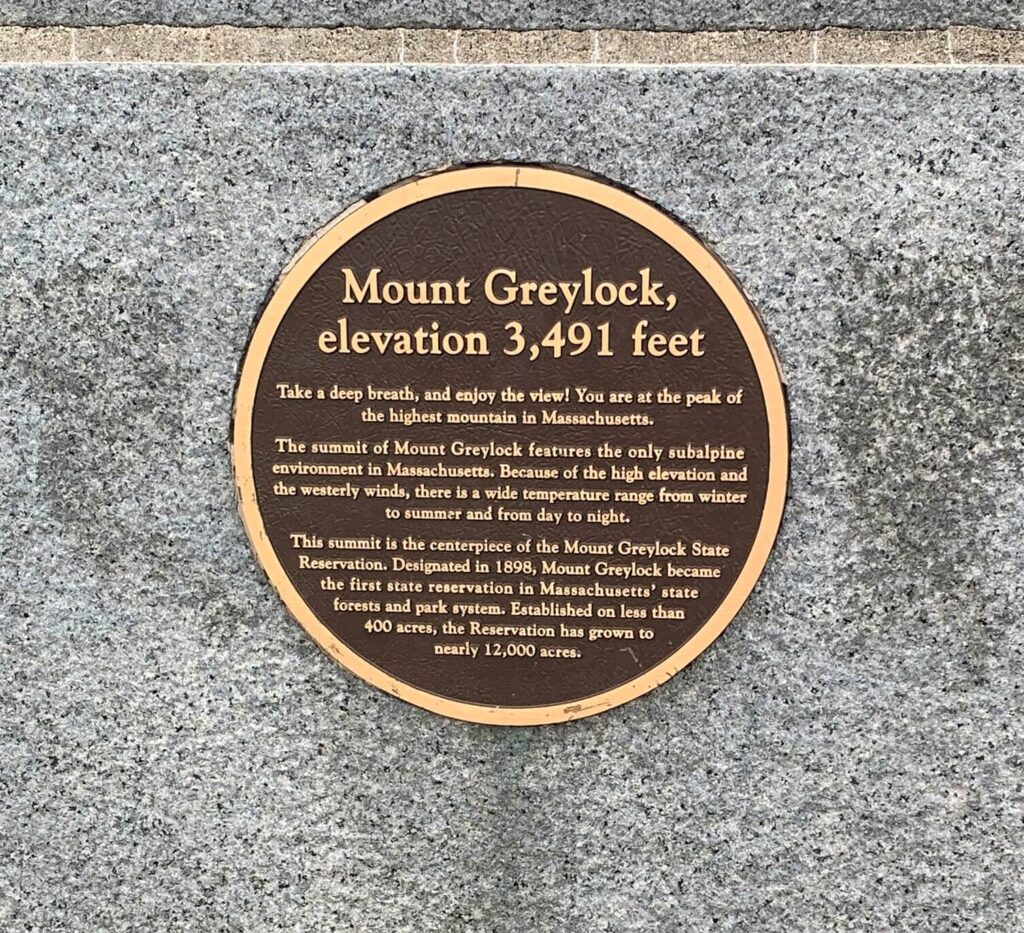 As we walked to the Veterans War Memorial, we knew the clouds were not going away; however, the Memorial was just as majestic through the clouds.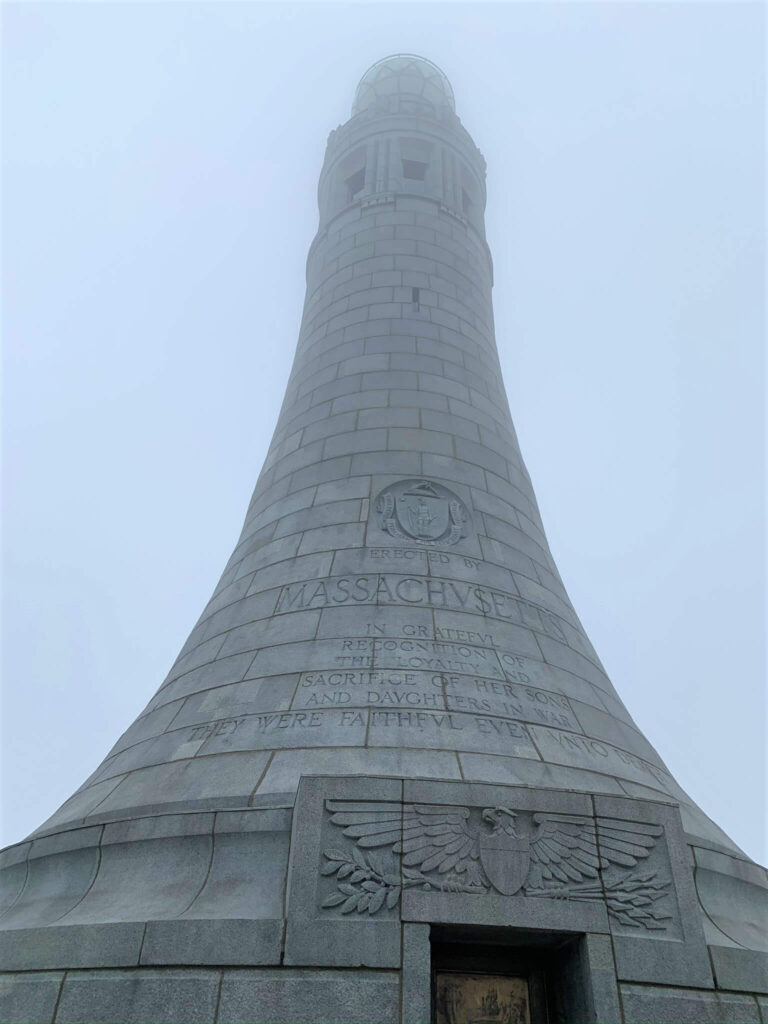 Veterans War Memorial Tower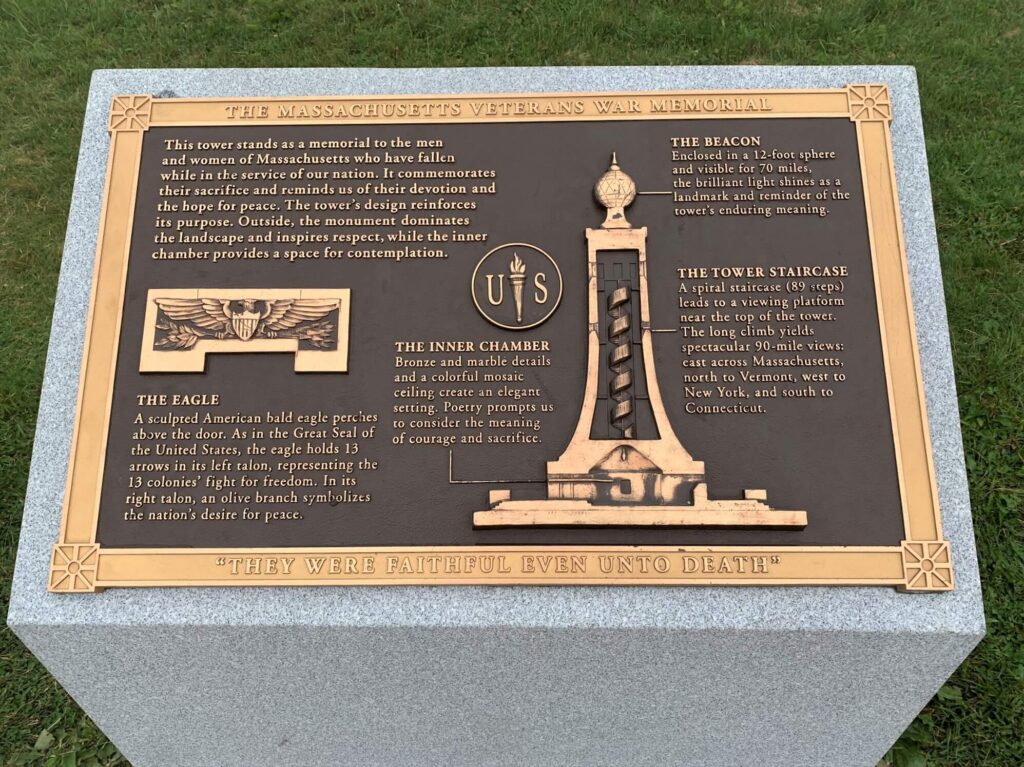 The 93 ft. granite Veterans War Memorial Tower honors those from Massachusetts who served in the U.S. Military.
It is often referred to as a lighthouse because of its lighted memorial beacon. The beacon is lit nightly and is often seen miles in the distance.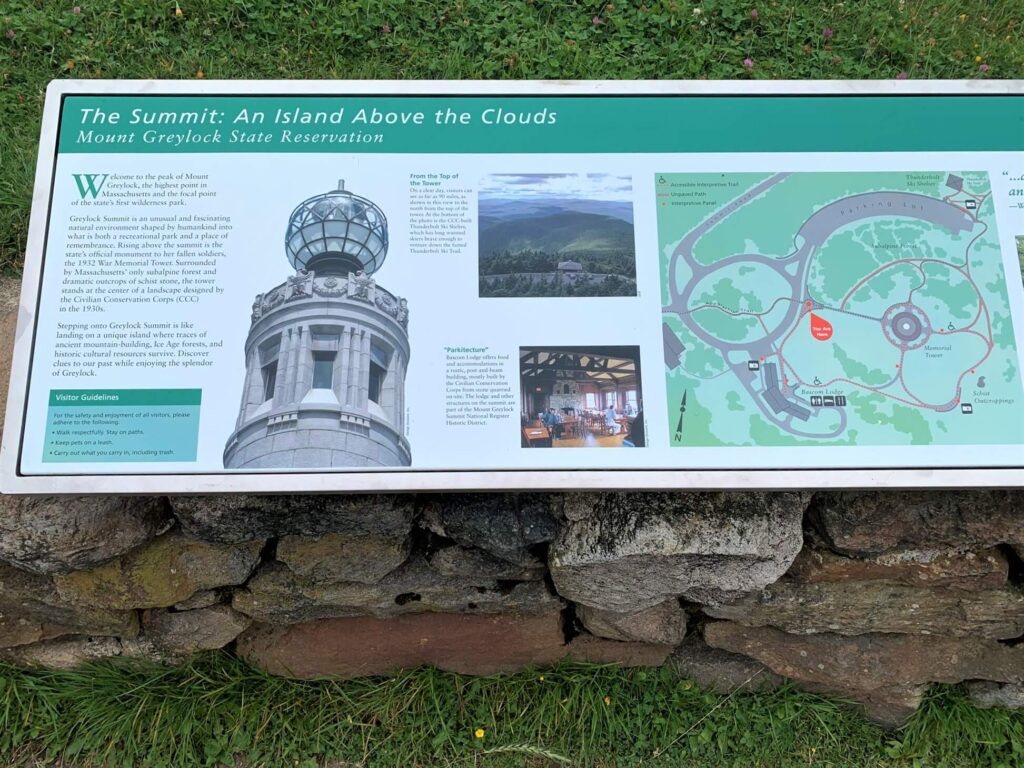 The tower has a circular staircase, which leads to an amazing 360-degree view of some 90 miles away.
The tower was not open when we were visiting due to health restrictions, but I would love to return to be able to climb the stairs to see the views.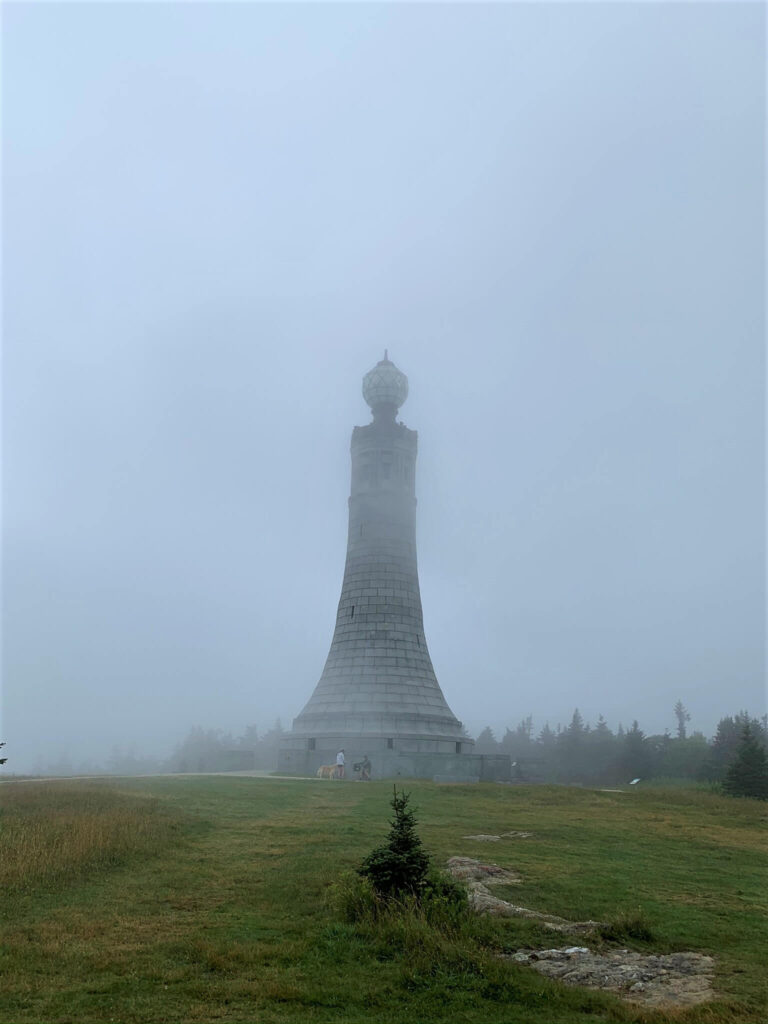 Boscom Lodge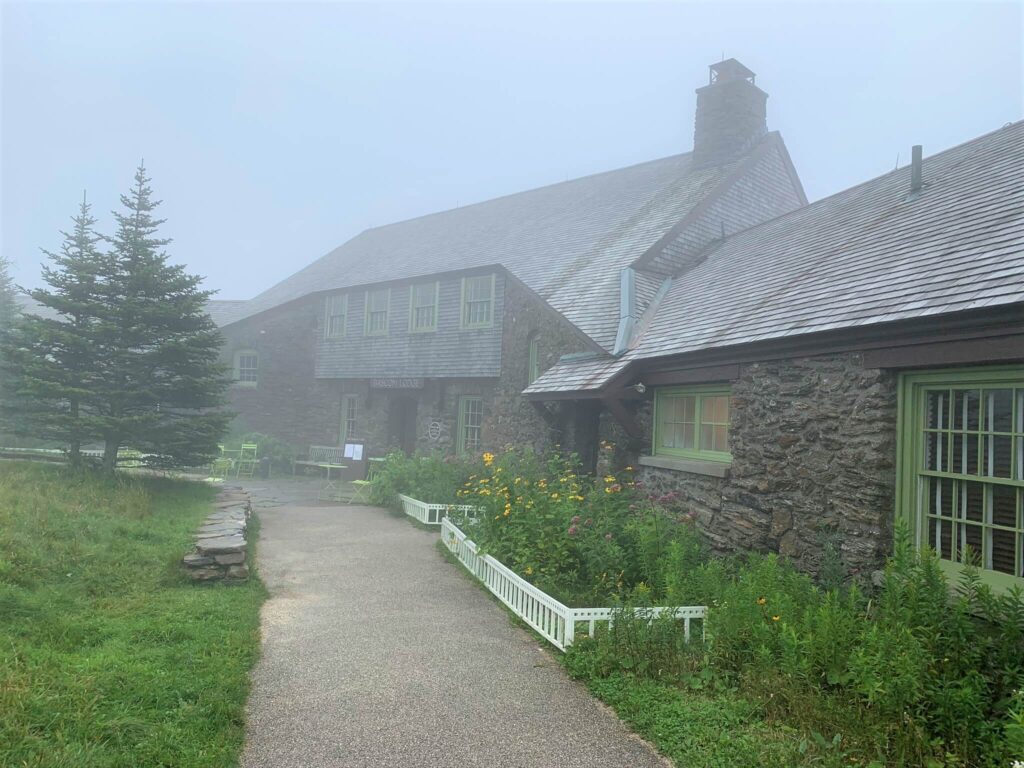 Also, at the top of Mt. Greylock is Boscom Lodge.
The lodge is a rustic arts and crafts mountain lodge built in the 1930s using local stone and old-growth red spruce timbers.
After the previous summit house burned down in 1929, The Greylock Commission wanted to build a substantial shelter for visitors and hikers who came to the summit.
Today, the lodge provides overnight accommodations for thru-hikers on the Appalachian trail as well as tourists.
There are also free educational programs at Bascom Lodge from June – October as well as weekly concerts, festivals, lectures, and workshops.
Massachusetts' First Wilderness State Park
In 1898, Mount Greylock State Reservation became Massachusetts' first wilderness state park to preserve its natural environment.
There are more than 70 miles of designated trails for:
* Hiking
* Camping
* Cross-Country Skiing
* Hunting
* Mountain Biking
* Snowmobiling
There is also an 11.5-mile section that is part of the Appalachian National Scenic Trail.
This will give you more information about hiking at Mount Greylock.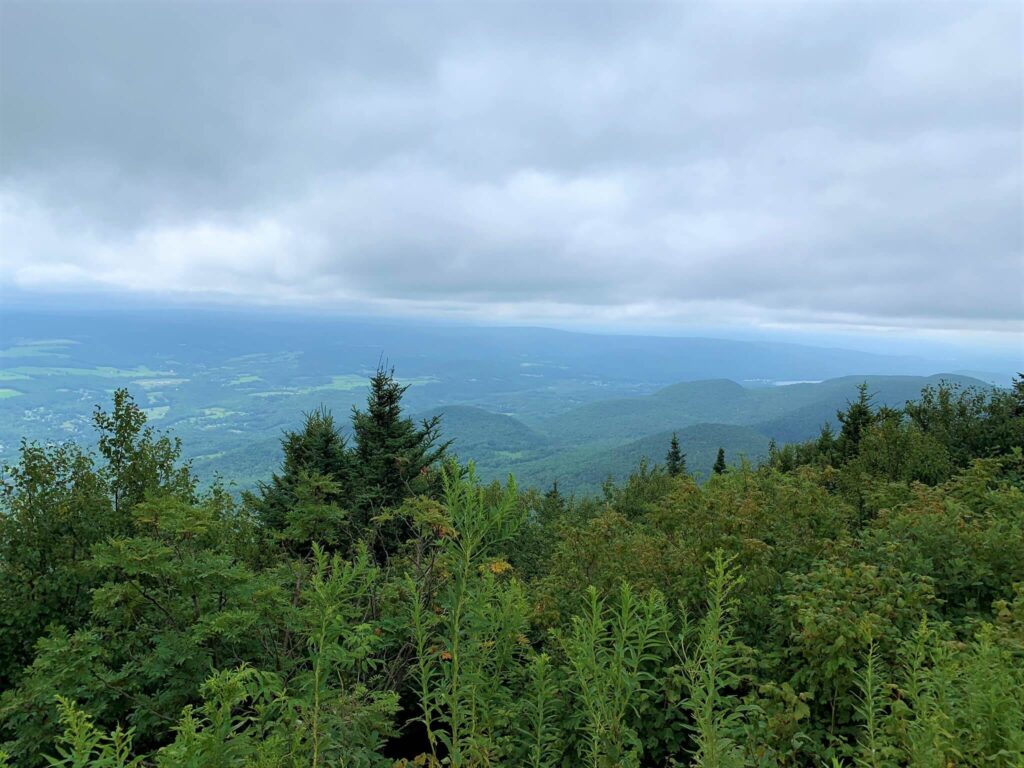 Camping at Mount Greylock
*** NOTE: Campgrounds are closed for the 2020 season
The Sperry Road Campground is open from mid-May through Columbus Day weekend.
The campground does take reservations online at www.reserveamerica.com
Mount Greylock campground is HIKE IN Only.
Mount Greylock campground has:
* 18 Tent Sites (4 person max)
* 9 Group sites (12 person max)
* Lean-to Shelters at Chimney, Upper and Stony Ledge group sites
* Picnic Table and fire ring at each site
* Bear-proof food storage lockers at each site
* Solar Powered Composting toilets only
* Firewood available for purchase from camp staff
* Potable water is available during the main camping season
Off-Season Camping
Columbus Day – March 31
* Campsites available on a first-come, first-served basis
* Limited services – no water, no firewood
* Filter/treat drinking water from Roaring Brook off-season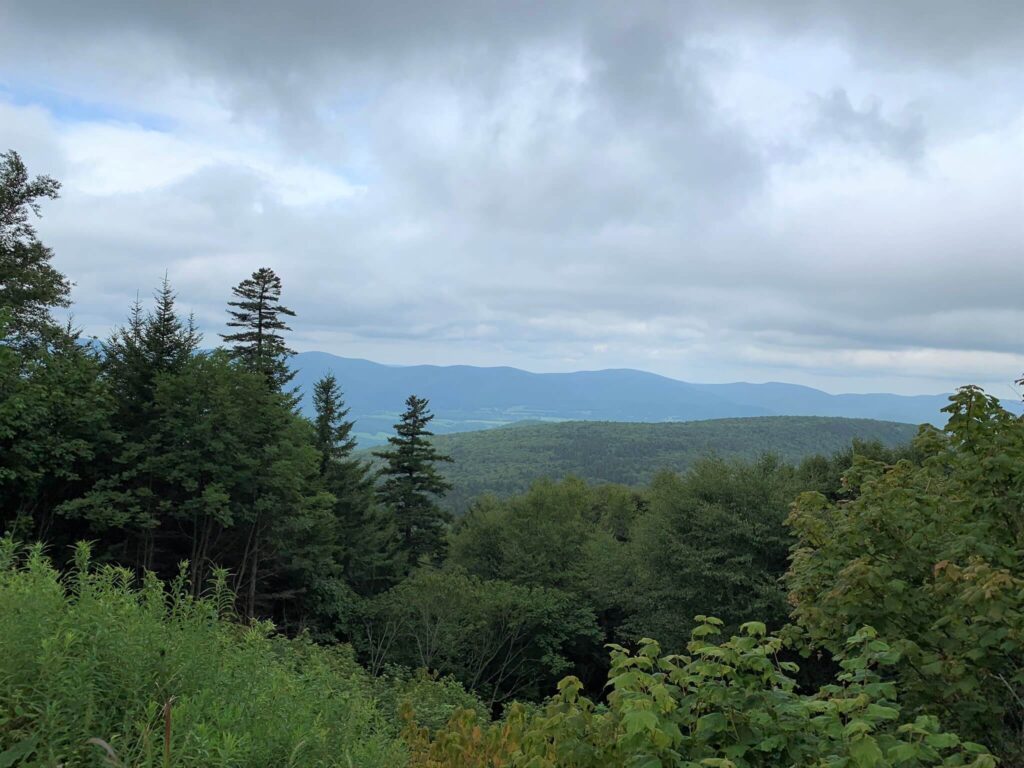 How To Get To Mount Greylock State Reservation
Mount Greylock State Reservation covers 12,000 acres in the towns of Lanesborough, North Adams, Adams, Cheshire, Williamstown and New Ashford, Massachusetts
For reference, it is about a 90-minute drive from Springfield, MA, and about 1 1/2 hour drive from Albany, NY.
Mount Greylock Visitors Center/Park Headquarters Address
You can access the Mount Greylock Scenic Byway from the town of Lanesborough, MA.
30 Rockwell Road, Lanesborough, MA 01237
Fun Things To Do Near Mount Greylock
* Ramblewood – Aerial Adventure Park
Conclusion
If you are traveling in the area of western Massachusetts, it is definitely worth planning a visit to Mount Greylock State Reservation!
If you don't have time to hike up Mount Greylock, take the Scenic Byway to the top where you can see a 360-degree panoramic view of the area.
Just hope the weather on Mount Greylock is clear on the day you visit!
It's definitely worth the trip!
You may be interested in these mountains we've visited!
* 9 Amazing Things To See In Acadia National Park
* 18+ Amazing Things To See In The White Mountains of New Hampshire
* Best Places To Visit In The Adirondacks: 4-Day Itinerary
* Best Views of the High Adirondacks From Whiteface Mountain