Last Updated on March 31, 2021 by Lori
Thinking about driving an RV on a cross country road trip for your next vacation? Most likely, one of the first questions on your mind is, "How much does it cost to rent an RV?"
Here are some tips for first-time renters and what you might expect to pay to rent an RV for your camping trip!
This post contains affiliate links which means if you click on a link and make a purchase, I will earn a commission at no additional cost to you. Please see our Disclosure Policy for more information.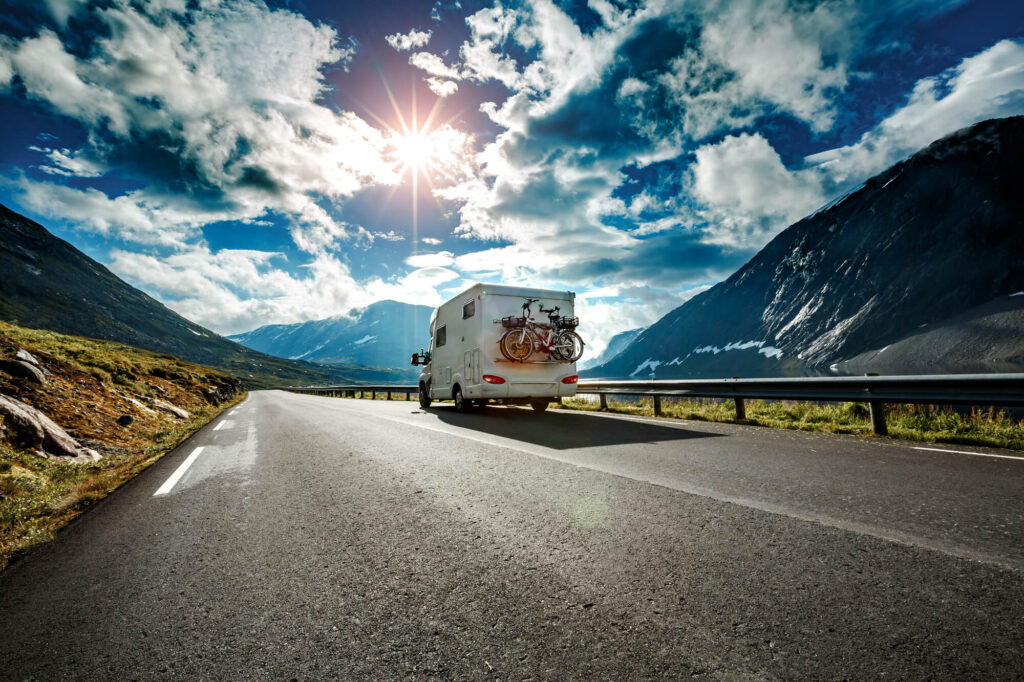 First time RV Rental Tips
If you haven't owned or rented an RV before, you might be a little apprehensive about the whole thing.
That's ok!
Millions of people drive a motorhome and pull travel trailers all across America every day!
If you've been thinking about renting an RV for your family vacation, you're probably wondering if renting an RV is cheaper than staying in a hotel room.
The Average Cost To Rent An RV
The cost to rent an RV depends on the age of the RV, camper type, and size of RV. The average cost per night to rent an RV ranges from $150 – $450 or between $1,200 – $3,000 per week.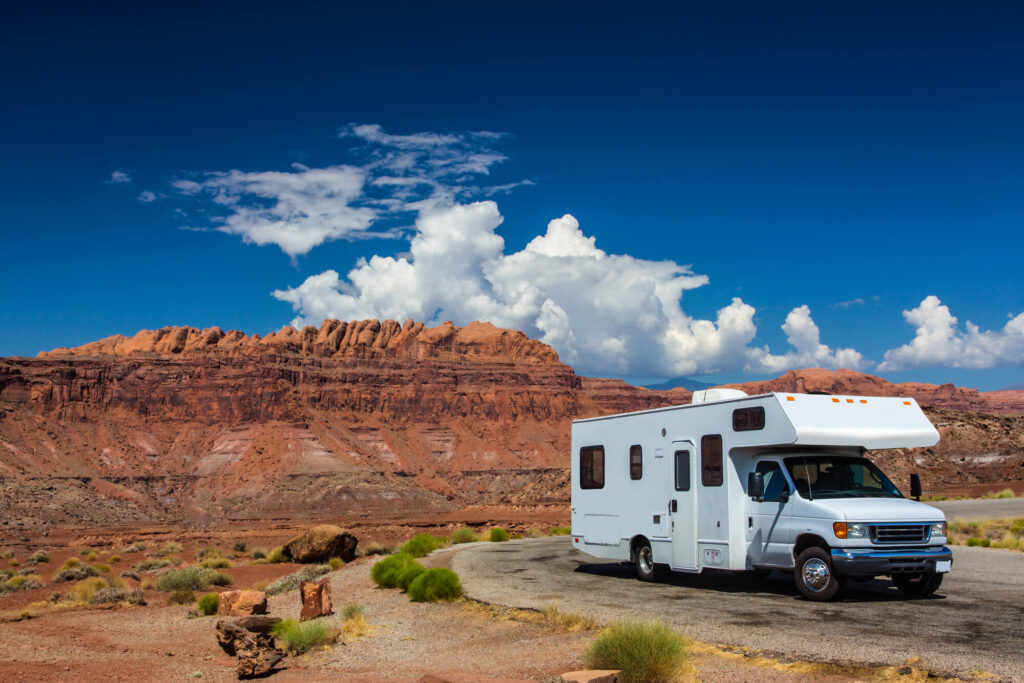 Handy Tips To Know Before Starting Your RV Rental Search
Before you begin your search to rent an RV, it will be helpful to know a few things about the trip you are planning:
1. Time of Year – when do you plan to travel in the RV?
RV Rental rates during peak travel seasons such as July and August may be higher due to the high demand for RVs. Planning a trip for the off-season or even mid-week may help to reduce your rental costs.
2. Length of RV Trip Planned
RV rentals are calculated per day. There are some rental companies who may give you a discount if you rent weekly or monthly rather than renting an RV for just for a weekend.
3. Number of people traveling/sleeping in the RV
RVs and travel trailers can usually accommodate between 4-8 people; others can sleep as many as 10 people. Be sure to find out the number of people the RV can sleep comfortably when booking.
And, of course, the larger the RV, the more expensive your cost will be.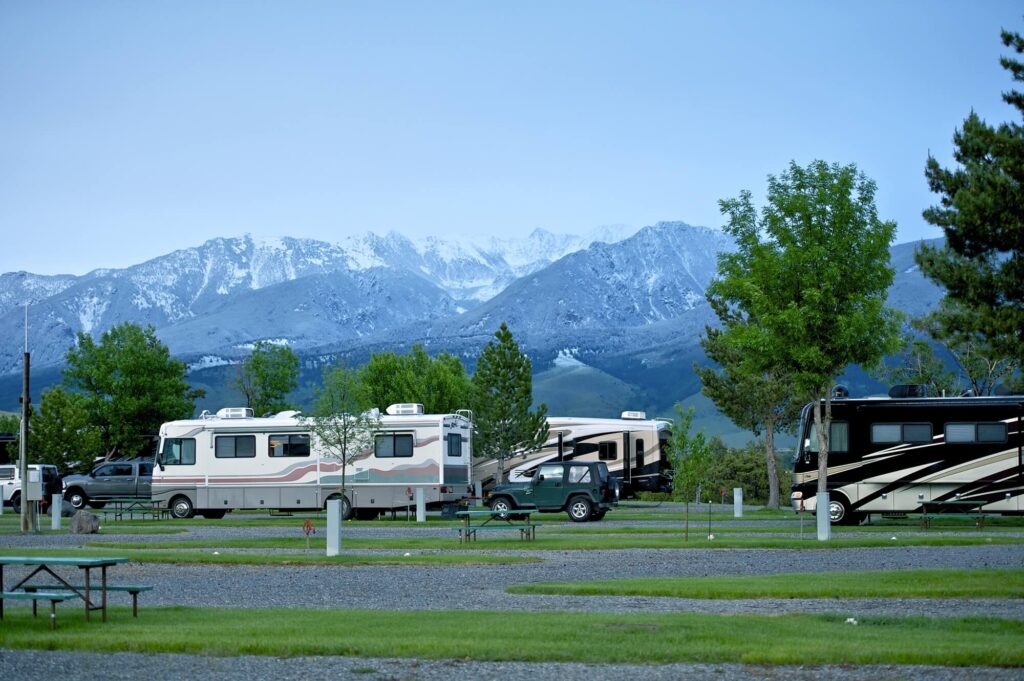 Best Places To Rent An RV
Peer to Peer RV Rental
Peer to Peer RV Rental means that RV Owners list their personal RV for rent on popular rental companies such as Outdoorsy and RV Share.
Owners list almost every type and style of RVs to rent: Class A, Class B, Class C, fifth wheel, or travel trailer.
These websites are highly rated and make it easy to choose the best RV for you and your family.
Check Here For Rentals In Your Area!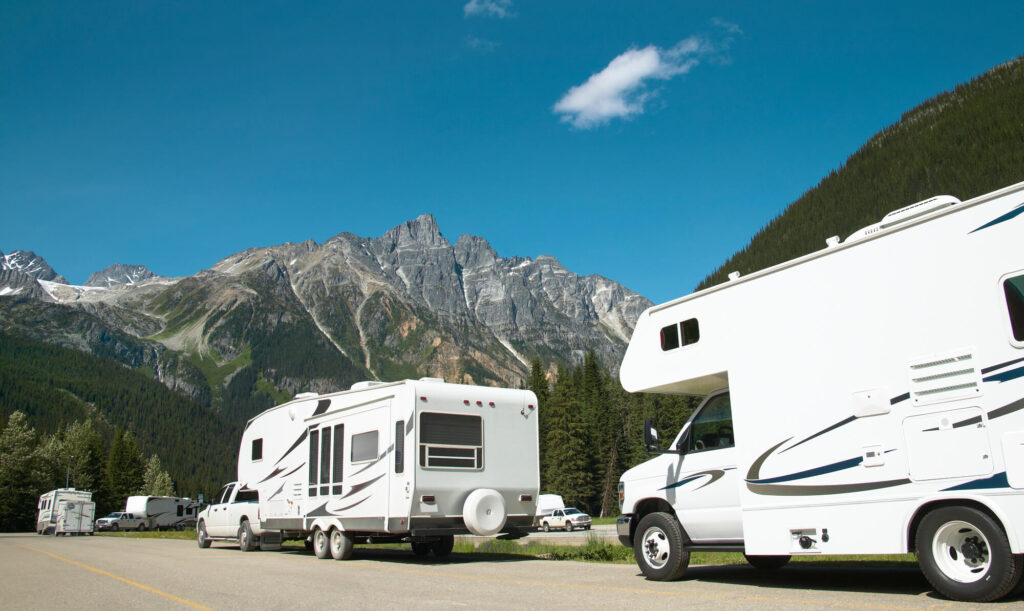 Average Cost To Rent An RV By Type
Let's look at the most popular types of RV you can rent and what the average cost might be to rent:
Class A:
$175 – $450 per night
21 – 41+ feet long
More luxurious featuring full-size refrigerators, king-sized bed, dishwasher, washer/dryer
Averages 6-8 mpg
Class C:
$100 – $400 per night
20-38 feet long
Can feature full-size appliances and higher-end amenities
Averages 8-13 mpg
Fifth Wheel Trailer:
$60-$300 per night
22-44 feet
10-18 mpg
Full-sized kitchens, some with islands, full-size bedrooms
Travel Trailer:
$50-$200 per night
21-28 ft
10-20 mpg
Easy to pull, allows you to have a car to drive
Pro Tip: Learn more about How to Find the Best RV That Is Right for You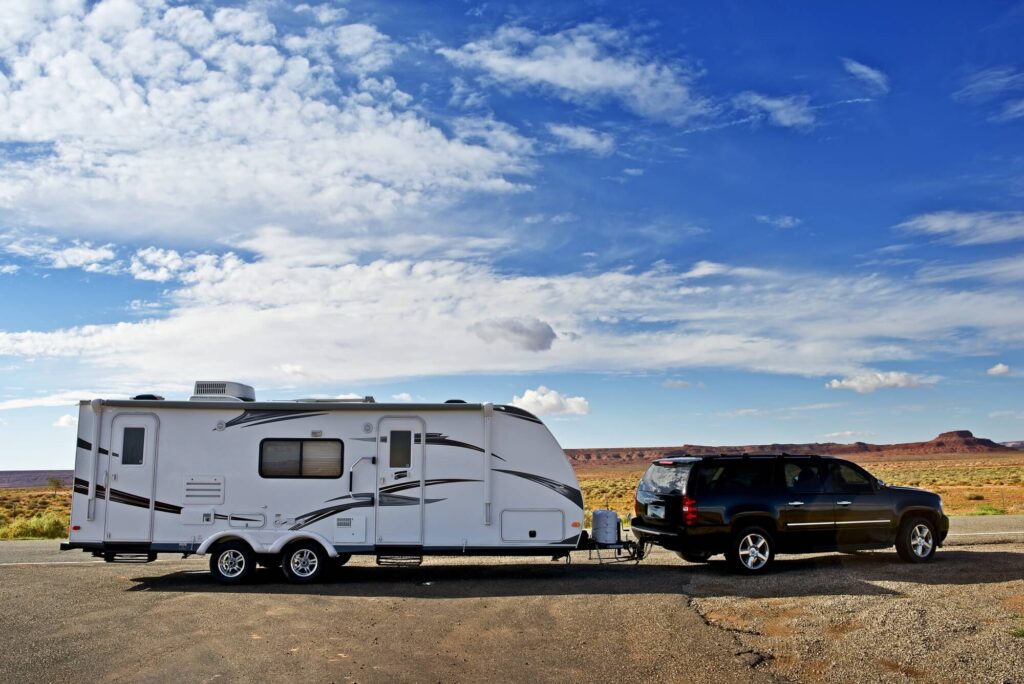 Additional Costs To Rent An RV
The daily rate is just one cost associated with renting an RV.
Here are some additional costs you need to figure into your budget.
Deposit
Deposits range from $500 – $1,000 and are due when making your reservation.
Cleaning Fees
RV Owners may charge an additional cleaning fee in addition to the rental fee. However, check your rental agreement because sometimes cleaning fees are included in the cost of the rental.
Delivery/Set-Up Fee
Did you know that it may be possible to have the RV delivered to the campsite or your home for an additional fee? The fee can range from $150 – $200.
Rental Insurance
Outdoorsy covers $250,000 comprehensive insurance and up to $1million in liability insurance; however, damage to the interior or less than $1,500 must be paid by the renter.
Taxes
Taxes to rent an RV are charged based on the state you are renting – not where you live.
Mileage
Check to see if the RV rental includes unlimited mileage. If not, mileage can range from $.35-$.75 per mile.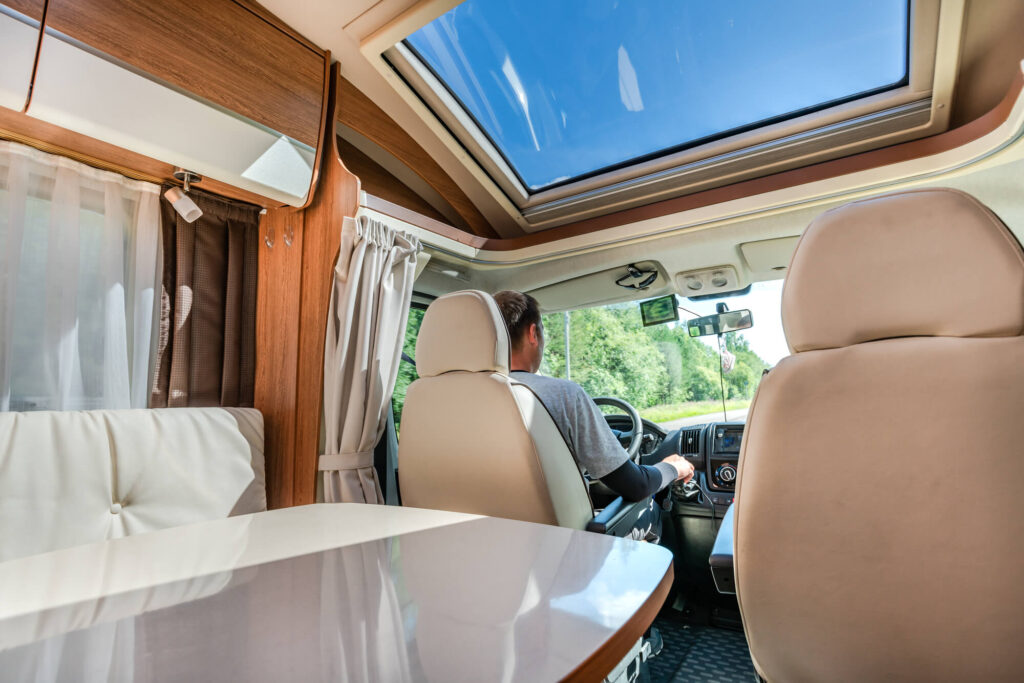 Do You Need A Special License To Drive An RV?
RVs under 26,000 pounds do not require a special license to drive. A DMV license from any of the 50 states is all that is needed to drive an RV.
Benefits of Renting Before Buying An RV
You can test out camping and traveling in an RV to see if you and your family like the experience before adding the expense of buying an RV.
You can spend more time with family.
There are over 62 National Parks to explore – plus many more state parks to enjoy. Set a goal to see them all!
There are so many beautiful places to see that having an RV allows you to spend as much time as you want in one place – then move on to the next!
You are on Your Time. You don't have the stress of catching a flight, renting a car, checking into a hotel, or finding a restaurant to eat.
Instead, plan your meals and cook together!
Here's a great Weekly Menu Planner with over 70+ menu ideas!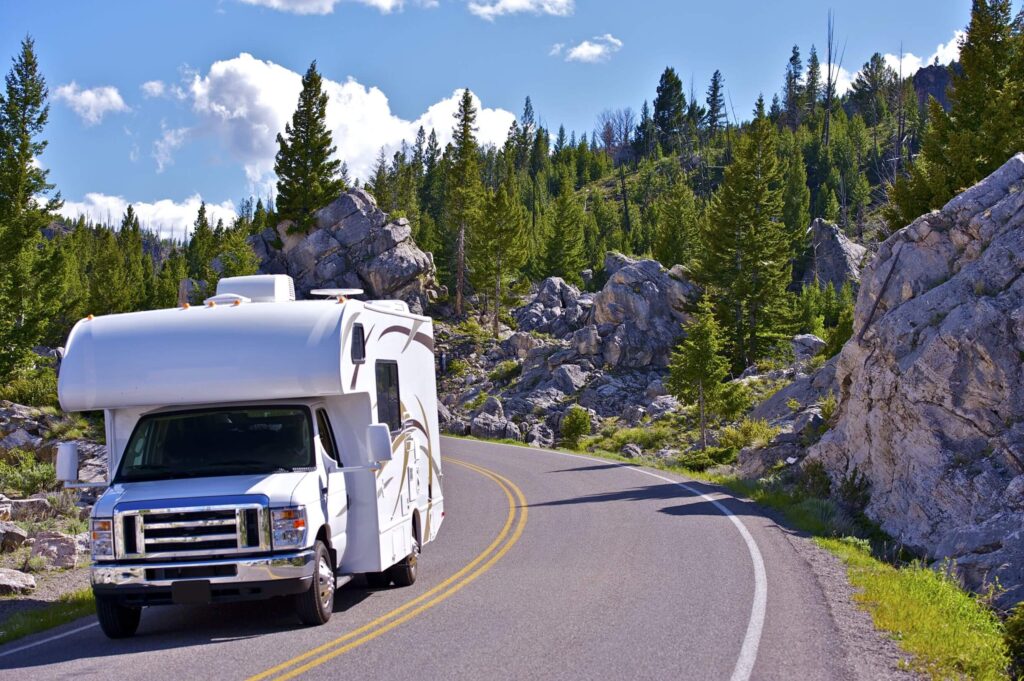 Top 10 Questions To Ask When Renting An RV
What is the RV rental insurance policy? Are there supplemental coverages in access to auto policy?
Are pets allowed? If so, what is the fee?
Do they provide Roadside Assistance?
Do they charge extra for mileage? Or is it unlimited miles?
What is the Cancellation Policy?
What is the deposit required?
Are there any service fees charged?
Are there bike racks on the RV?
Can you tow a car behind the RV?
Are there any states or roadways where you cannot drive the RV?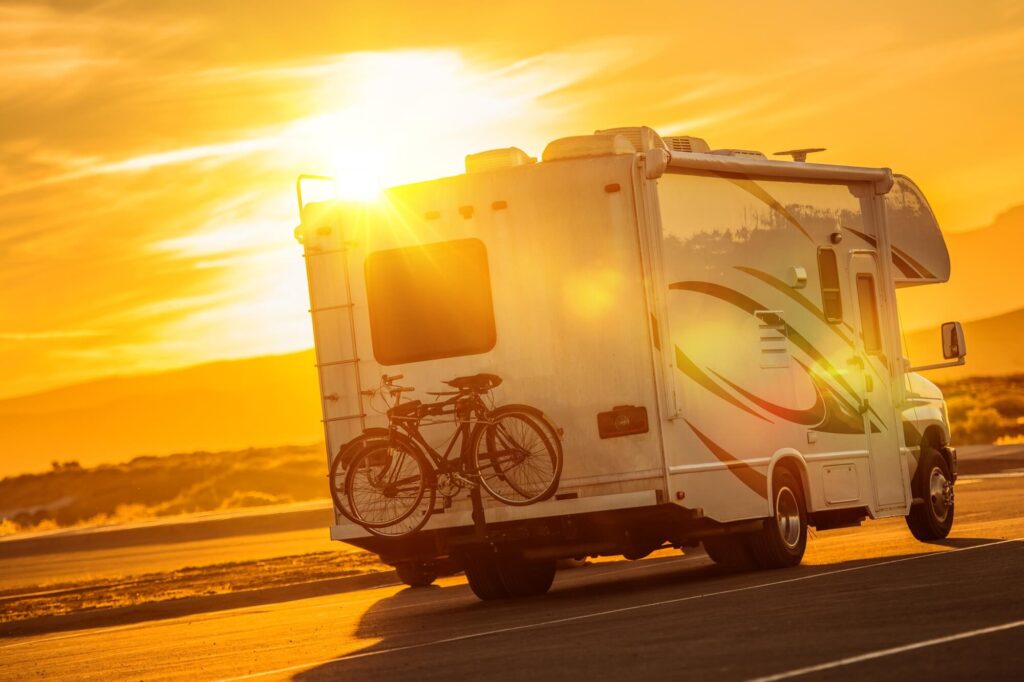 Top Things To Think About Before Renting An RV
Driving an RV or travel trailer is a lot different than driving a car. RVs are tall, and they are heavy.
When turning the corner or into a parking space, you need to consider how wide you need to turn so that you do not hit the curb.
When traveling down the highway, you need to drive slower in your RV than you normally drive a car.
Driving slower means that travel times will increase when planning your trip.
For instance, a car trip that normally takes you three (3) hours might take you 4-4.5 hours in an RV.
You won't get great gas mileage driving or pulling an RV. You will need to stop for gas more often, which will increase the time to your destination.
You need to book your trip well in advance. Today campgrounds are booked 12 months in advance. So plan early!
Know where and how to dump the tanks.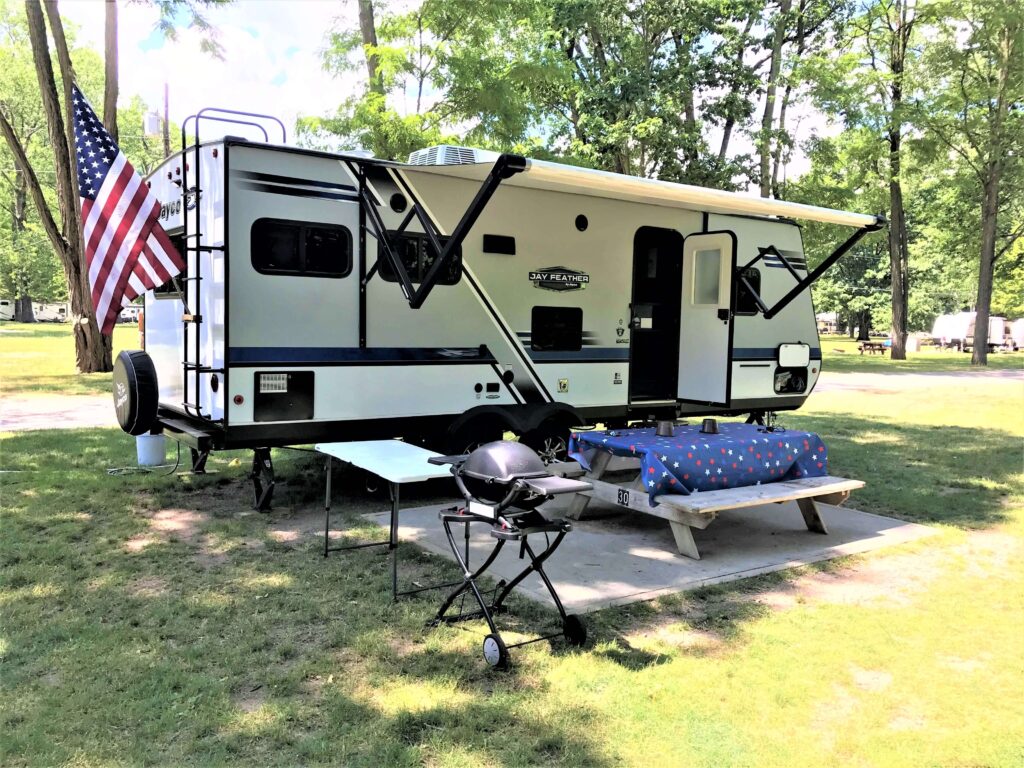 Get an RV Checklist to be sure you don't forget anything at the campground!
Ways To Save Money RVing
There are plenty of ways you can save money traveling in an RV!
Start by planning your meals. Use the Camping Meal Planner to get meal ideas for breakfast, lunch, and dinner.
Doing just a little bit of meal prep and freezing meals so you can easily make dinner when you get set up at the campground!
Travel during off-peak times.
If you can plan your camping trips in the off-peak season (early spring/fall), you will probably save on campground costs.
Plan your camping trips for mid-week.
You not only have a better chance of campground availability but sometimes you can get a better rate at the campground too.
Travel Memberships & Apps To Use
We have saved money by using AAA and You must ask if they offer these discounts though. Most do not offer them when making a reservation!
Find gas stations along your route and earn cashback using Gas Buddy.
Use the Hammer App to check "truck-safe" routing. Many highways have bridge height limitations or they may be "cars only" meaning no trucks or RVs on those roadways.
The last thing you want to do is to turn onto a highway that has height limitations!
Have An RV And Want To Earn Extra Money?
Do you have an RV and are interested in making extra cash when you're not using it?
Learn how to List your RV on Outdoorsy to rent!
They will walk you through the entire process to list and rent out your RV. Why not earn extra money when you're not using it?
Learn more about Renting your RV here.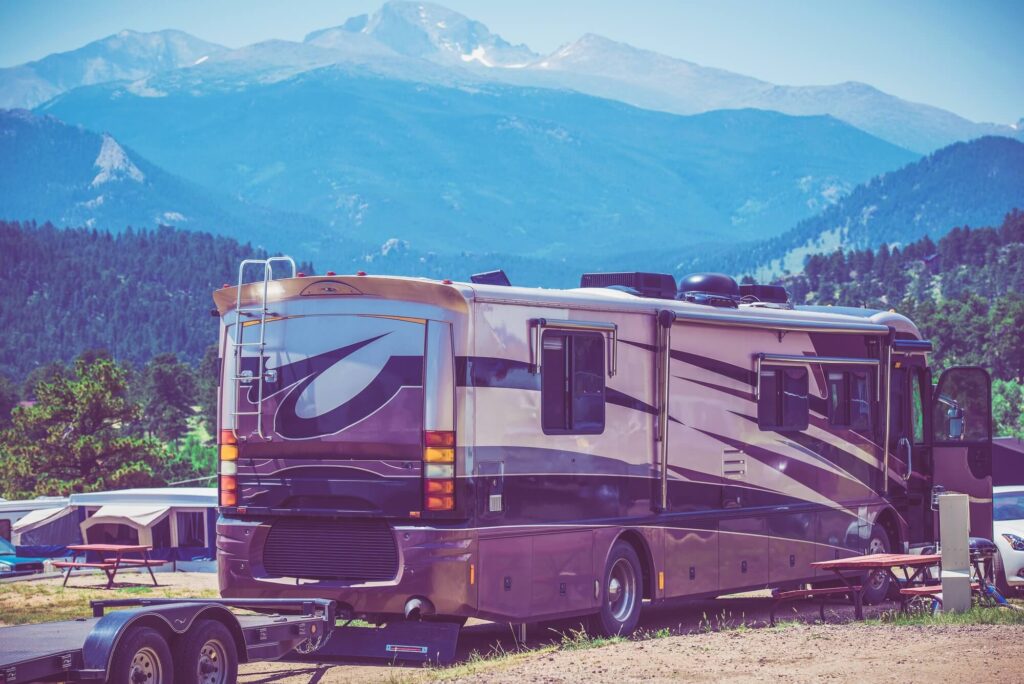 In Conclusion
If you've ever thought about taking your family to see the country in an RV – Now Is The Time!
Make your reservation early with websites like Outdoorsy and RV Share who have great reputations for helping people rent the RV of their dreams for their vacation!
Knowing these helpful rental tips to plan your RV trip and the costs associated with Renting An RV before you start the process will help you get the best RV Rental for your family!
Here are More Tips For RVers You Might Be Interested In:
5 Easy Tips For Beginning RVers
Top 13 Basic Rules Of Camping – Camping Etiquette You Need To Know
Fun Camping Games For Families To Play While Camping
10 Best Reasons Why You Will Love The RV Life
15 RV Camping Extras That Will Make You A Happy Camper At The Campground
9 Important Things To Know Before Booking Your Campground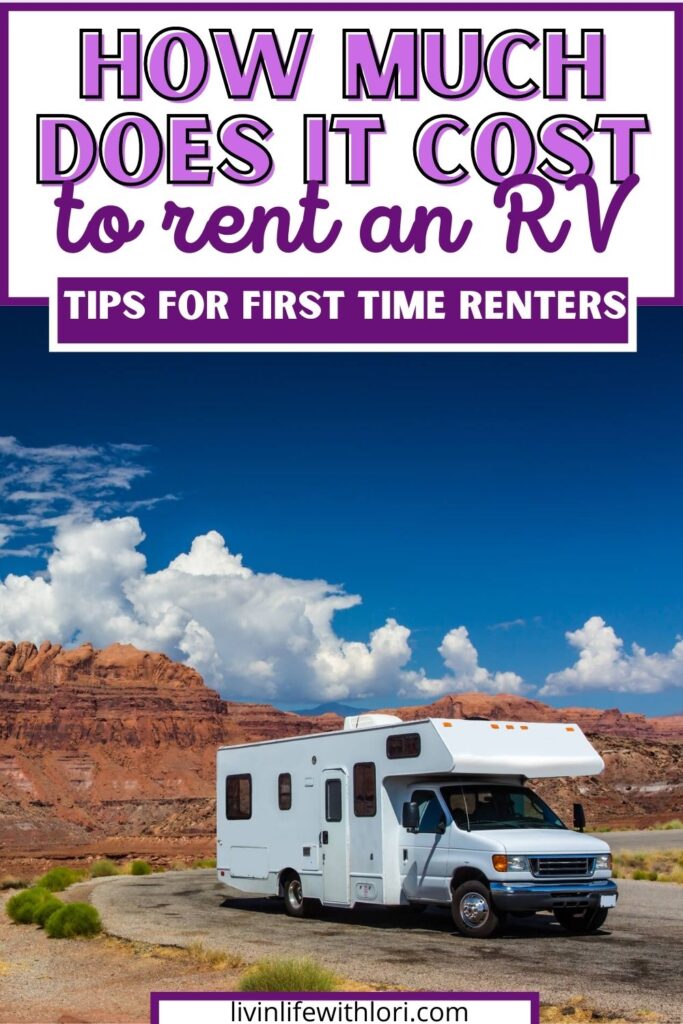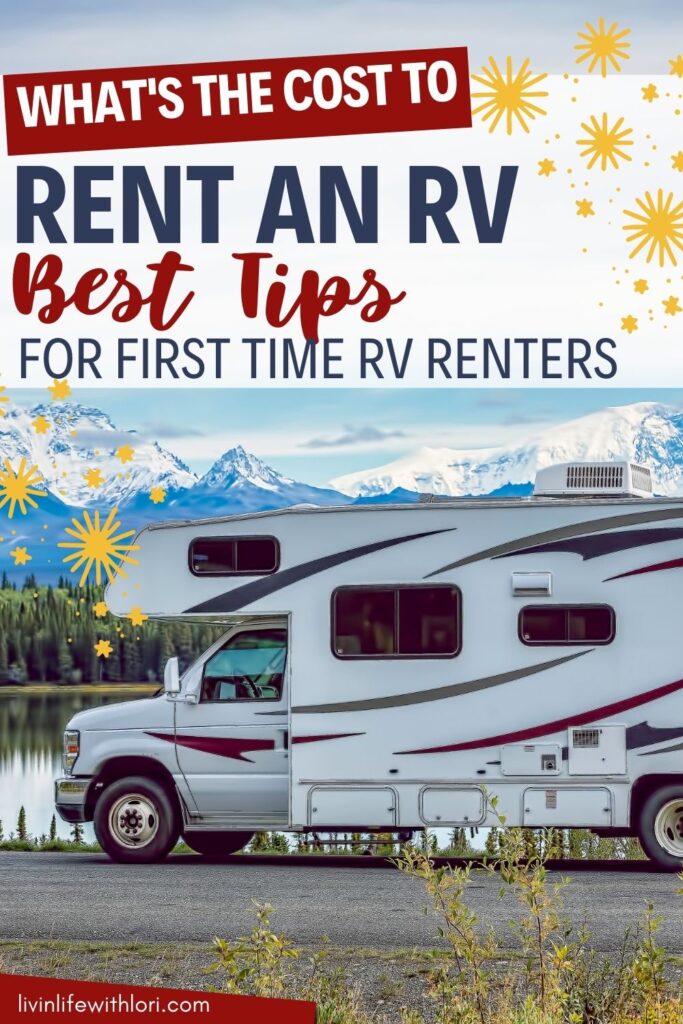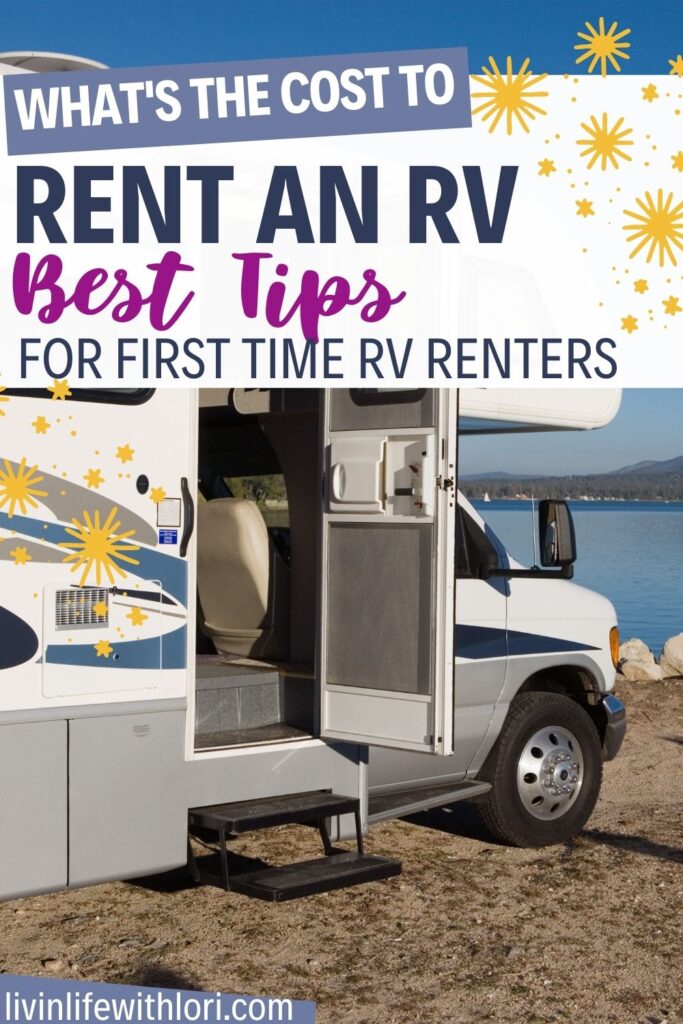 Keep Your Camping Memories Alive
With Your RV Camping Journal & Log Book!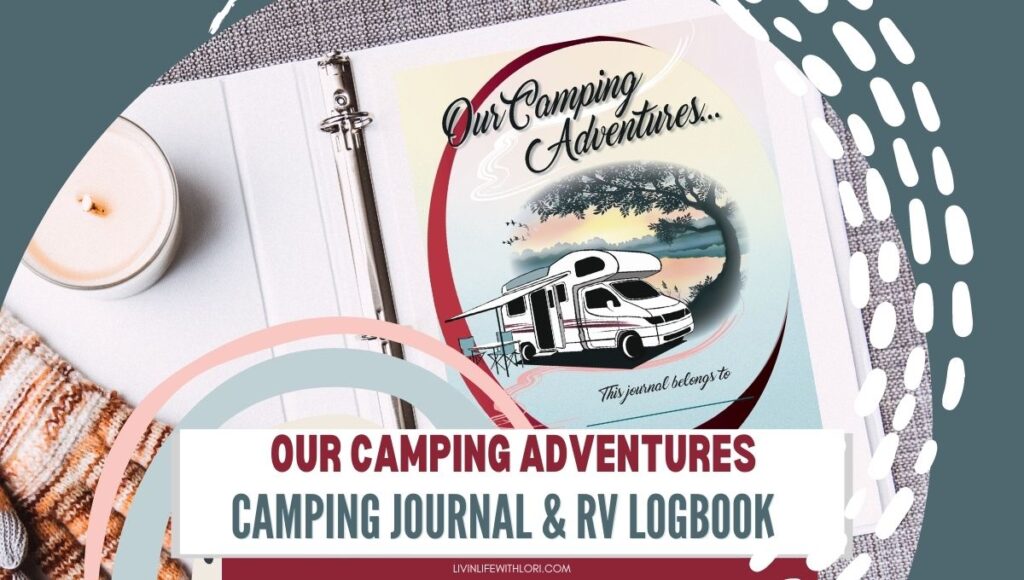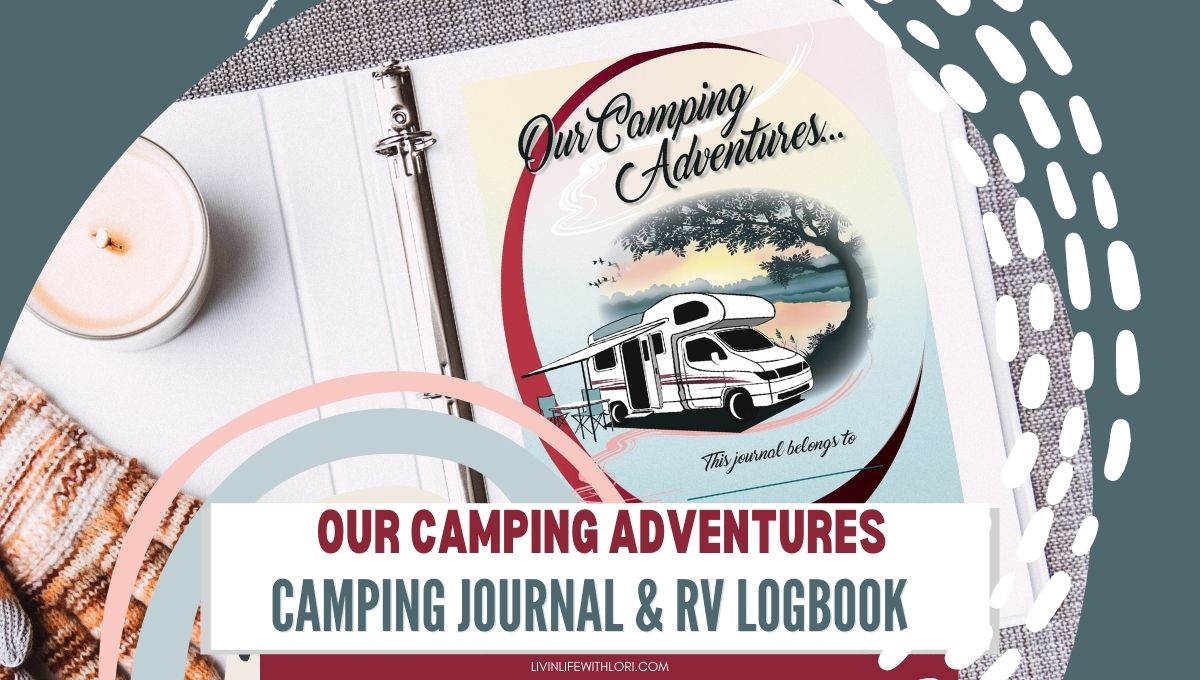 Learn More About The RV Camping Journal Below!