Last Updated on November 1, 2022 by Lori
Looking for the best gifts for RV Owners? If you're looking for some cute decorating ideas for your own RV or travel trailer, here are some of my favorite RV accessories and other items that are perfect to add to your RV decor. Plus they make great gift ideas for new RV owners!
This post contains affiliate links which means if you click on a link, I will earn a commission at no additional cost to you. Please read our Disclosure Policy for more information.

Best Gifts For The RV Kitchen
These are some of my favorite camper gift ideas that you can use in your own RV Kitchen. Plus, they make perfect gifts for your friends or family who love camping!
This set of 4 white kitchen towels will look perfect in your RV kitchen! Printed with funny camping sayings, they make the perfect RV Gift, or keep them for yourself!
If there's one thing that I use constantly when camping is this camping utensil caddy!
It makes it so handy to load up and carry out to the picnic table. Plus it keeps everything organized as well.
Check out the Camping Utensil Caddy Here
Life Is Better At The Campsite Bamboo Cutting Board
If you're looking for THE cutest RV gift, this Bamboo Cutting Board is it! Shaped in a cute Retro-camper shape, it has "Life Is Better At The Campsite" wood burned into the bamboo on the reverse side. It's the perfect size for your RV too!
Check out the Life Is Better At The Campsite Bamboo Cutting Board Here
Fun RV Gift Ideas
There are quite a few Throw Pillows that you can add to the couch or around the camper that are super cute!
These Happy Camper Pillow Covers will brighten up any RV!
This comes as a set of 4 Pillow Covers and fits on an 18″ x 18″ throw pillow (not included). Perfect for your RV couch or add a pillow to your bed!
Check out the Happy Camper Pillow Covers HERE
Love to keep your feet warm while camping?
You'll LOVE these cozy slippers on those cold nights inside your RV!
These Happy Camper Fuzzy Feet indoor slippers will keep your feet warm while lounging in your camper!
Check out these warm indoor slippers HERE
Men's Camping Gift Ideas
Looking for a great stocking stuffer for men? Check out these LED Flashlight Gloves!
Check out these cool Flashlight Gloves HERE
Battery-Powered LED Camping Lamp
This set of 4 camping lights are so handy to have at the campground! They are small so they fit perfectly in a backpack too!
Check out these LED Camping Lamps HERE
Gifts Ideas For New RV Owners
For your campsite – I have this garden flag and receive many comments about how cute it is!
This is the cutest Happy Camper Flag
Don't forget that you will need the Garden Flag Stand too!
I also have the matching Happy Camper Door Mat
Do you have lights on the outside of your trailer? Our Jayco has the blue LED lights – that I really don't care for!
Sometimes I like just need a little light on while I'm sitting by the fire. We saw these cute lights hanging from our neighbor's awning and they looked so nice!
If you're looking for a little more "ambiance," these awning lights get great reviews from other campers! Remember that these awning lights do not come with lights. You can choose how bright you need them and purchase accordingly. Also, you might like these fabric light holders that hang from your RV awning.
If you're like us, you're always looking for your keys or your dog's leash by the RV door. This lightweight mail holder/ key holder/dog leash holder is perfect to help you organize your things!
Related Reading: Looking for even more RV Gift Ideas?
You might enjoy reading The Everything Happy Camper Gift Guide!
This "See Many Places" travel map is a great way for kids to get involved with their family travel plans!
Looking for your next Adventure? You'll get 5,000 ideas with 50 States, 5,000 Ideas from National Geographic. Soon you'll be planning Where to Go, When to Go, What to See, and What to Do!
This will give you great ideas about where to travel! The Most Scenic Drives in America makes a great gift too!
Maybe you're looking to visit ALL the National Parks! This Complete National Parks book will tell you everything you will need to know!
You'll want to remember ALL THOSE Places you went to, so be sure to pick up your RV Camping Logbook!
This is the RV Travel Logbook I have and LOVE it!
Do You Know A King or Queen of the Camper?
These are perfect for couples to wear at the campground! And there are lots of colors to choose from!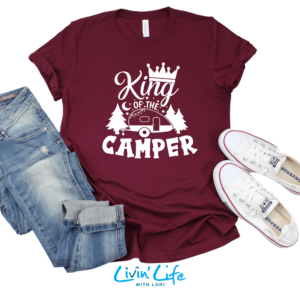 Do You Love To Go Camping With Your Dogs?
Check out these warm camping sweatshirts! They come in lots of colors and sizes too!
I'd Rather Be Camping With My Dogs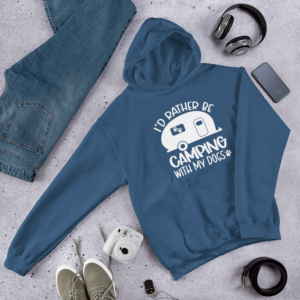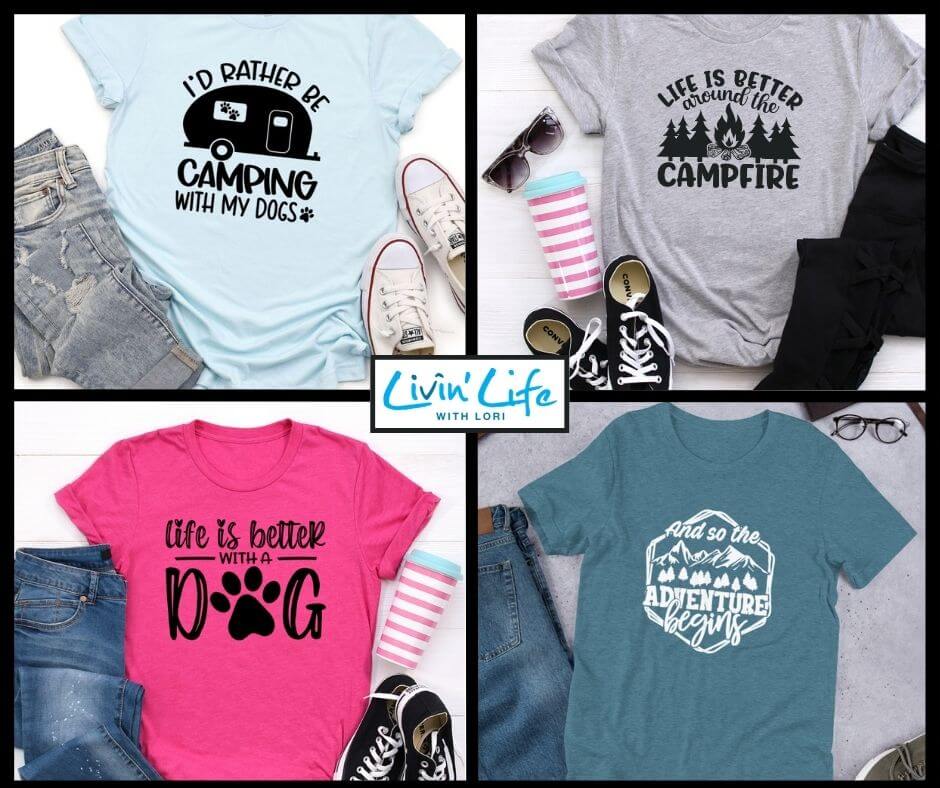 Here you'll find lots of gift ideas for camping!
I hope these ideas will help you to add some RV Decor to your RV or travel trailer!
These are some of my favorite RV Accessories and other RV items that will make GREAT gifts for your favorite RVer!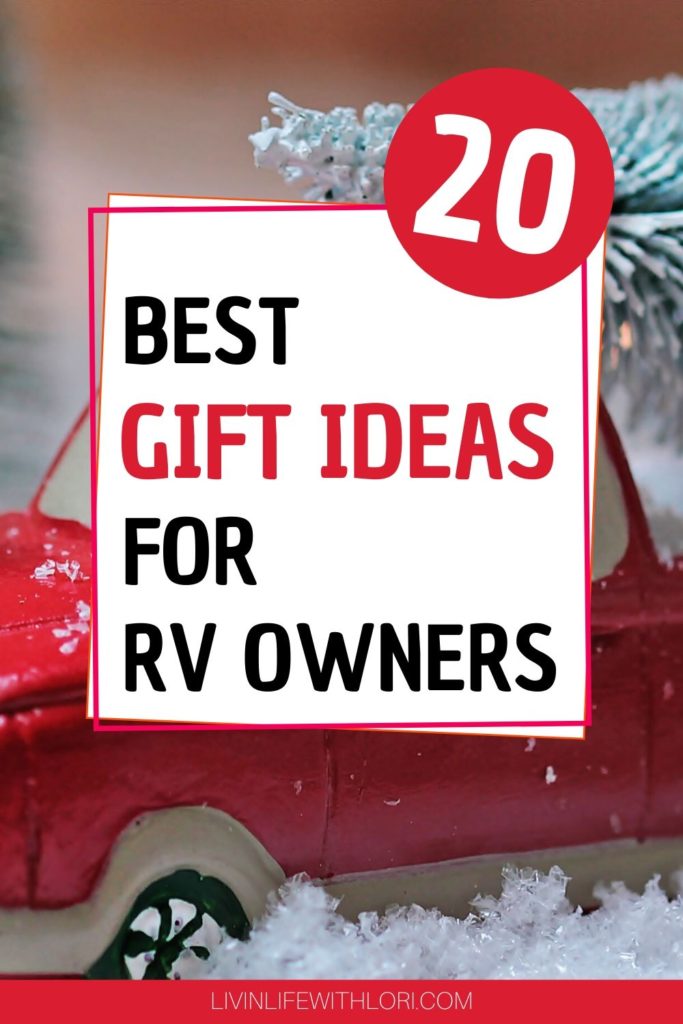 Happy Camping & Safe Travels!