Last Updated on January 13, 2022 by Lori
Here are some of my favorite RV Camping items that I just know you are going to love at the campground! These camping items will help to make your camping experience fun, organized, and comfy!
The Best RV Camping Accessories You Need
When you love camping as much as we do, what do you do during the wintertime? You look out at your RV and dream about camping!
And, when you live in the northeast, sometimes the winter can seem so long before it's camping season. Here's a photo I took in March when we were having yet another nor'easter here in New York!
That year, I didn't think camping season would EVER come!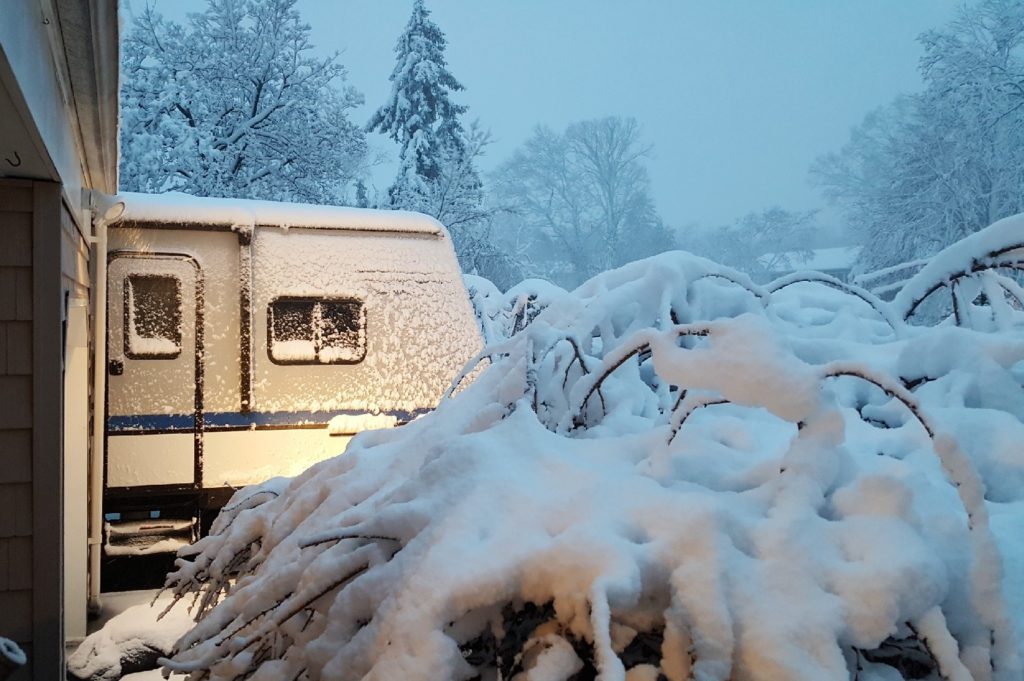 All we could think about was sitting by the campfire…hearing the nighttime sounds of the campground…smelling the yummy burgers/steaks/hot dogs/sausages on the grill…ahhhhh…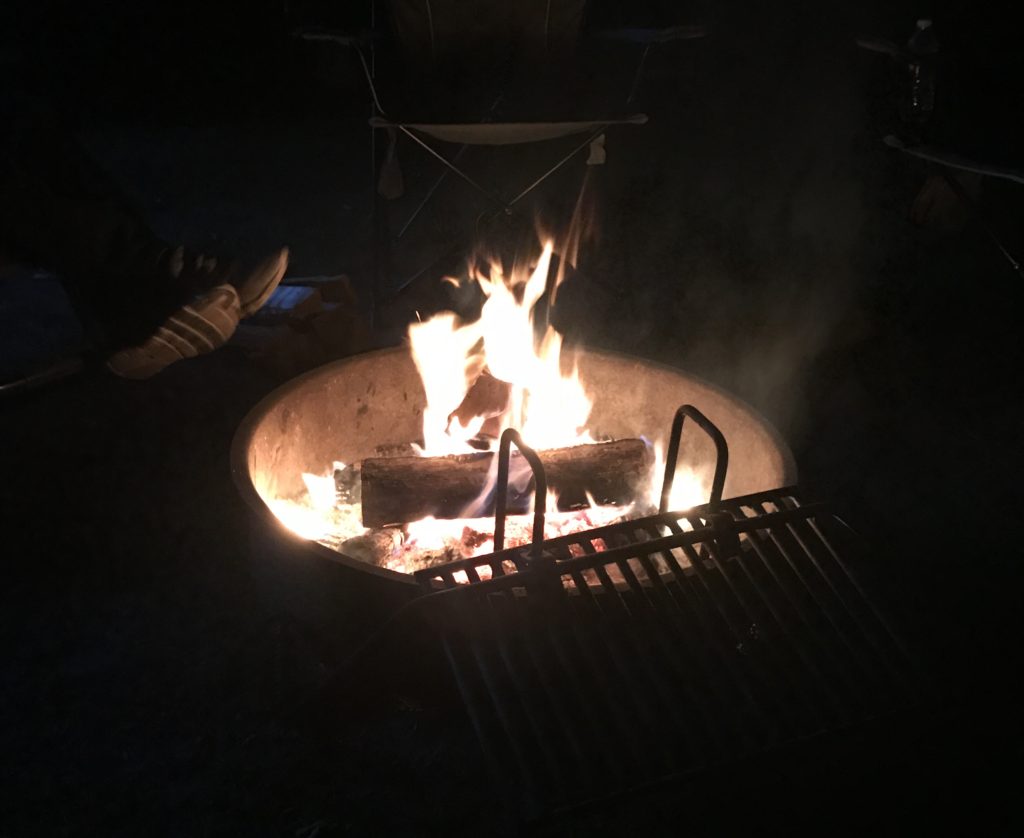 Since we can't go camping yet, we can still plan for our upcoming camping trips!
That means, shop really, 😊 but I'm sure my husband won't mind!
Every year, I put together a list of new items I want to get before our first camping trip of the season.
Of course, I've been keeping a running list all winter long and I just keep adding to it – but these are items I saw other campers had last year and I said to myself, "We gotta get these for next year!"
You may have seen one of my most popular posts – my list of the 20 Must Haves For New RVers which lists items every new RVer needs before their first camping trip.
These are must-have items that don't usually come with your new trailer.. You can check out the 20 Must-Haves For New RVers Here!
I also wrote an article MY Top 5 Clothing Must Haves for RVers which lists my favorite clothing must-haves for camping in all types of weather!
Here are MY picks for Awesome RV Camping Items You Need To Have!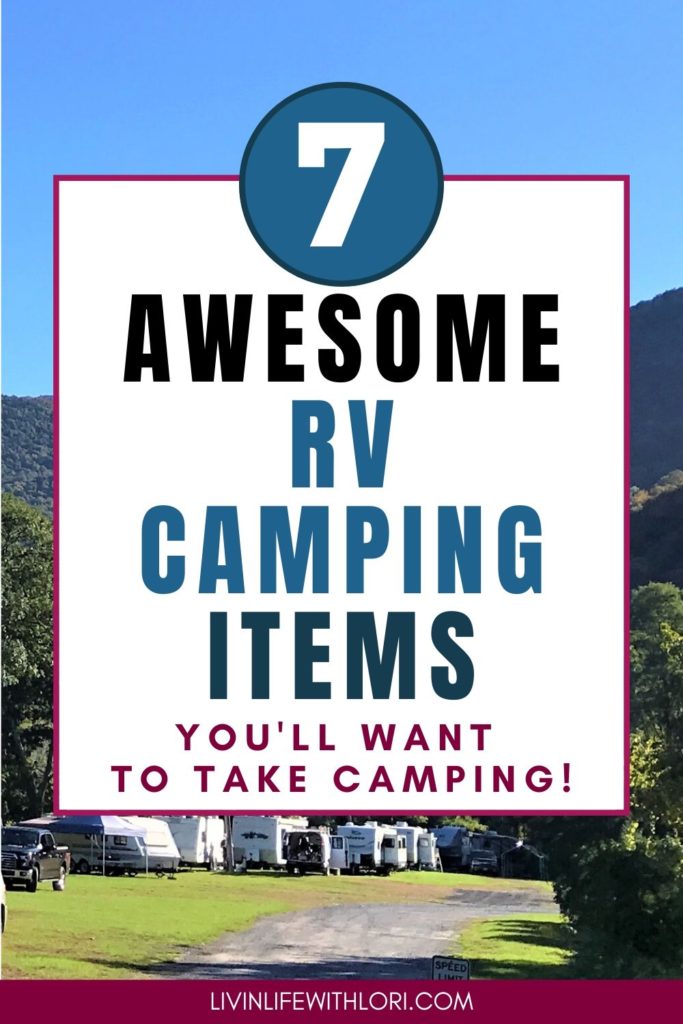 This post contains some affiliate links for your convenience which means if you click on a link and make a purchase I will earn a small commission at no additional cost to you. Please read our Disclosure Policy for more information.
Fun RV Camping Accessories
The first item is these Retro Travel Trailer Party Lights! We have LED lights along the inside of the awning but everyone else also added lights along the outside of their awning as well.
I kept seeing these cute lights on trailers at several different campgrounds and they not only looked cute at night but during the day too!
And…Don't forget the clips to attach them! (And these don't count as part of my 7 Awesome Items!)
One item we didn't have last year and every time we went in and out of the trailer we said to ourselves, "We HAVE to get a Camping Door Mat"! This mat is so cute and will fit perfectly inside the trailer!
See The Camping Trailer Mat Here
If you want to start keeping track of all the states you visit, this U.S. State Sticker Travel Map is perfect!
Now, you need to decide whether or not the state counts as you pass through it, or you can count it only if you spend the night!
Don't forget all the fun things you do on your camping trips!
Keep all your memories together in this awesome camping journal that has all the pages already laid out with journal prompts!
Now you can keep track of campgrounds, fun things you did, places you went, people, you met, mileage, and more in this fun paperback camping journal!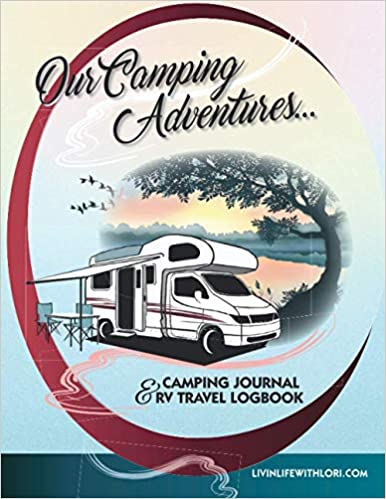 Get The Camping Journal and RV Logbook Here
This camper-themed bag is perfect to keep in the truck for all our snacks, iPad, chargers – or for our Golden Retriever, Buddy's snacks.
I like this bag while camping not only because it has cute campers on it, but also because it has a zip-top closure.
See The Camping Themed Bag Here
We want to get two more Zero Gravity Chairs. We have two that we really like – but then I found these chairs that look very similar – but they have a drink tray.
Some camping chairs only have a pocket for your drink. This makes your drink hang awkwardly out of the pocket.
Sometimes, I use the cup holder to hold my cell phone. But, if I am drinking coffee – well you get the picture.
These match our other chairs and what's even better… They Come In A 2 Pack! My husband and I can use these, and the kids can use the old ones! Perfect!
See The Zero Gravity Chairs Here
If you're tired of smoke at the campgrounds, you will love this smokeless firepit! If you haven't seen the Solo Stove at the campground, you need to see this firepit in action.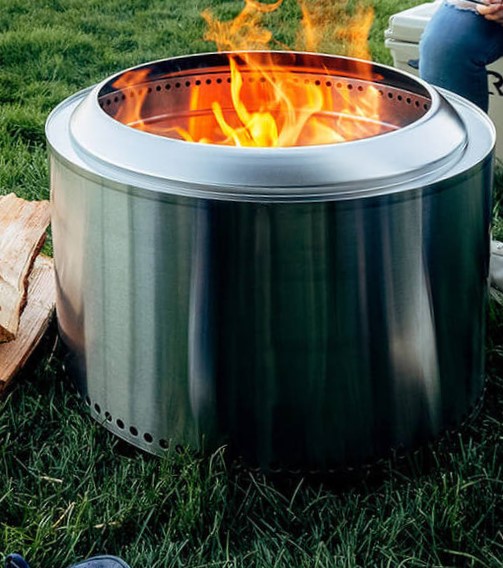 We've seen this firepit several times at the campground. It was raining, and we were trying to get our fire started when the family in the next campsite came out of their trailer, sat under the awning, and POOF! Lit their firepit!
Find Out More About The Solo Stove Here
Let me know the Awesome Items you have for your RV!
Here Are More Articles On RV Travel And Camping!
* The Best RV Tools You'll Need In Your RV ToolKit
* Fun Camping Games For Families To Play At The Campground
Trying To Figure Out What To Cook At The Campground?
You need the Camping Meal Planner!

Over 70+ camping meal ideas for Breakfast, Lunch, and Dinner! PLUS, shopping lists, weekly meal planner, daily meal planner, and meal prep planner.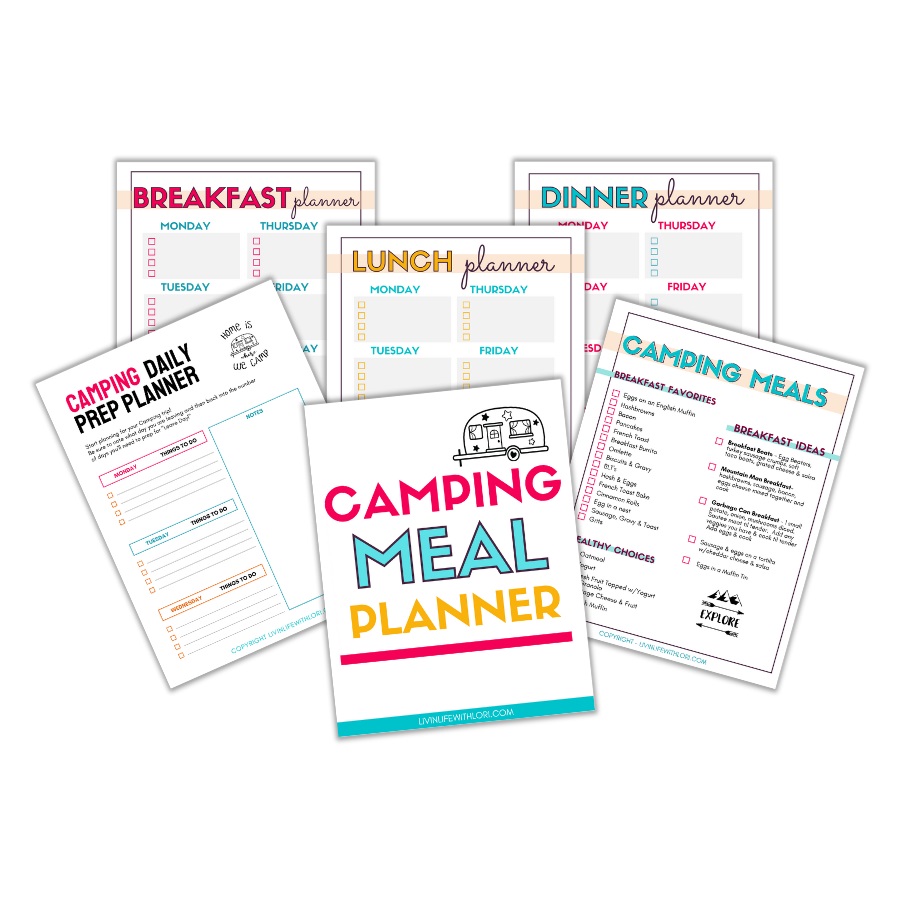 Learn More About The Camping Meal Planner