Last Updated on April 6, 2021 by Lori
Have you ever thought about being a Blogger or starting your own online business?
Do you have money-saving or budgeting tips to share? Are you a fantastic cook and want to share your favorite recipes?
Maybe you have a story to tell that you know others will resonate with, or you've traveled the world and want to share your stories with others?
I am here to tell you that you can build a Successful Blogging Business! Wouldn't you love to be working from home and LOVING what you do?
Take a look at my story and how I changed my career – AND My Life – to one where I work from home, being my own Boss and writing about the things that I love, all while making a successful income from my Blog!
This article contains affiliate links which means if you click on a link and make a purchase, I will earn a commission at no additional cost to you. Please see our Disclosure Policy for more information.
How You Can Start A Profitable Blog
I started blogging because I love to write. Even as a little girl growing up on a rural farm in Kansas, I kept a notebook about "a girl riding her horse around her family farm finding her dad on the tractor in the fields…".
Of course, that girl was ME!
When I was little, I would ride my horses "Smokey" and "Honey" (guess what color they were?) around the countryside looking for which field my dad was farming that day all the while singing to my horse at the top of my lungs (who would have heard me?)… dreaming about life!
When I first began blogging, we had just purchased a travel trailer and I thought, "What a great way to help other RVers know about the beautiful places we've visited and what tips we could pass along that we learned along the way!"
So I started looking into being a Blogger. I'm sure you've seen these posts all over social media…
"How To Make Money Blogging Using These Simple Steps!"
"How I made Six Figures Blogging!"
There are tons of articles about blogging… and…
I've probably read most of them!
One thing you have to realize is that most Bloggers who post about making thousands of dollars every month didn't start out making that kind of money right away.
If you read further into their "About Me", you see they've actually been blogging for years.
I have now been blogging for over three years. While I am not considered an expert, I consider myself to be one of the lucky ones who happened to come across the right information at the right time to properly set up my blog.
For me, it's not about making money blogging – I didn't even know you could make money from blogging!
It's more about creating my own business, working for myself, creating my own hours, and the ability to work from anywhere I may be!
This means that I can blog when I am traveling in our trailer!
But I knew from reading all those articles I needed to set up my blog correctly from the beginning so I would have the best opportunities to monetize my blog right away.
How To Start A Successful Blogging Business
I want to tell you how I learned about blogging and the steps I took to start my own Blogging Business.
I started looking at all the blogging courses, email courses, Ebooks – anything that I could find about blogging. Some courses out there were very expensive!
But I knew I needed help in order to succeed.
I happened to stumble on Heather Delaney Reese and Pete Reese's post " Start A Blogging Business 5-Day Crash Course".
It was a Free email course that gave step-by-step instructions on how to set up a blog. So I thought – What do I have to lose?
Heather Delaney Reese and Pete Reese – It's A Lovely Life
Heather and Pete Reese have been blogging for over 10 years now and travel 150 days out of the year and did not pay for a single hotel room.
Income from their blog – It's A Lovely Life is an average of over $100,000 per month.
Their blog has earned in the 6 figures for the past 4 years and the money coming in is still growing at a rapid rate.
You can check out their FREE Course Here 5 Day Start A Money Making Blog Crash Course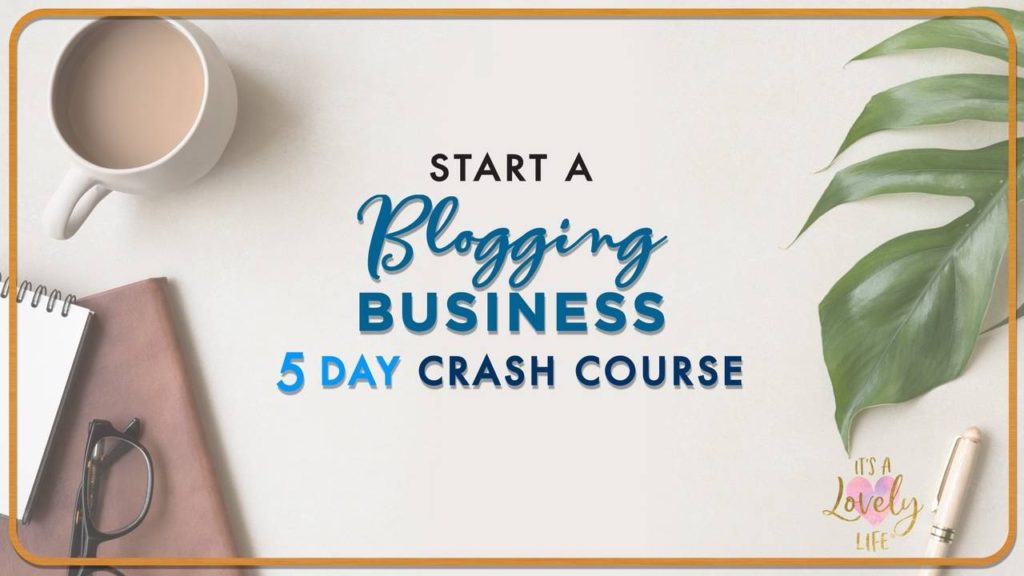 Once I completed their FREE 5 Day Course – I was hooked!
I wanted to keep going!
You may be wondering – Does it cost anything to be a Blogger?
Yes, it does cost money to set your blog up properly – But – it's a small price to pay for something that can potentially make you so much money!
Many bloggers starting out looking for a free blogging website.
Unfortunately, if you have any desire to make money blogging and you're set up on a non-self-hosted WordPress platform, this will limit your monetization because they limit your advertising options.
You are also limited on space and bandwidth plus you can't use all the plugins and widgets that are necessary to create a Money-Making Blog.
So, you want to make sure you are on a self-hosted platform.
I use the self-hosted platform Bluehost.
On a self-hosted platform, you own the domain, your content, you can use any plugins you want, and monetize as much as you want! Bluehost will give you domain name free plus they will download WordPress for FREE.
I chose Bluehost as my Web Host not only because Heather & Pete recommended it, but they are the largest Webhost trusted by millions of bloggers.
They have been awesome when I needed to have something fixed and have a 24/7 chat service (which I have also used!) and fixed my login problem right away.
You can sign up for Bluehost for just $3.95 per month for three years.
After I purchased my hosting and decided on my domain name…I knew I needed more help.
I knew nothing about WordPress, how to set up social media accounts, what affiliate marketing was, or how to approach companies so that I could even get a sponsored blog post.
So, I decided I needed to find a course that would help me and give me a step-by-step layout of what to do if I wanted to succeed at being a Blogger.
It just so happened that I got an email from Heather and Pete that it was the last day to enroll in their Blogging Blastoff 2.0 course.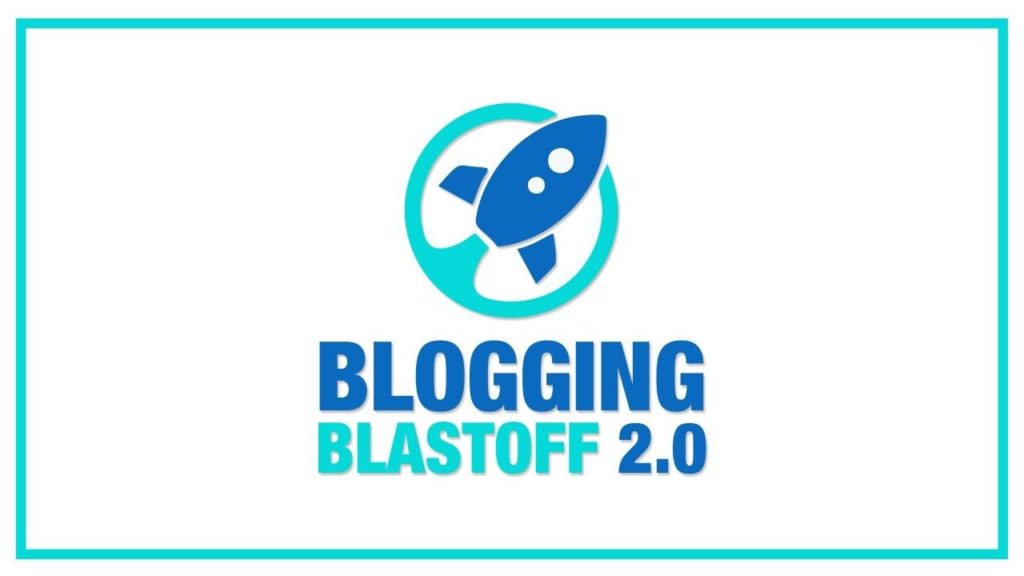 I made a Spur of the Moment Decision to invest in their course.
Besides, it takes money to make money right? I was investing in my future business.
Guess what?
It was one of the best decisions I've ever made.
I'm not saying the course is easy. It is definitely an intensive course!
Some days, it was hard to keep up but you have access to the information and I can't tell you how many times I've gone back to re-read something!
Each day discusses a new topic. You will learn:
How to use SEO in each blog post to get ranked higher in Google searches

How to apply to be an affiliate and which are the top companies to apply to

How to pitch to companies to get a sponsored post

How to properly set up FaceBook, Pinterest, Instagram, Twitter
It goes on like that…every day…for 30 days.
Students in the course are added to a VIP Facebook group where you can ask more detailed questions about blogging.
They also have a monthly 10K Challenge to help increase your followers and traffic on your blog and social media accounts.
I have to say, it was the best money I've ever spent! I would not know how to do anything without this course.
If you've EVER thought about Blogging, I urge you to take this course!
Click the link below to Register Today!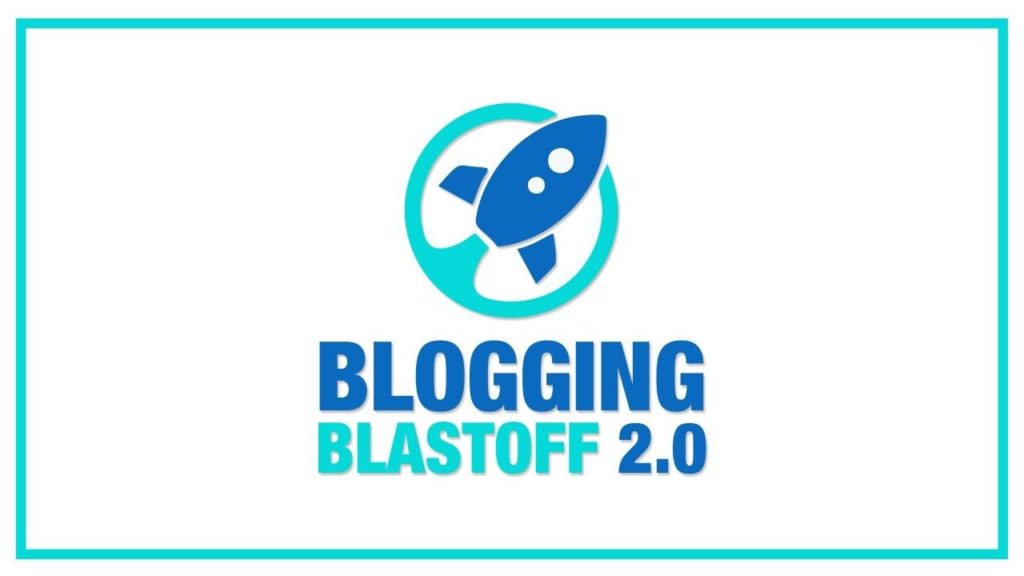 If you're not ready to take the 30 Day Blogging Fast Track, you can sign up for the Free 5-Day Start A Money Making Blog Course to get started!
Here's the link to get started on the Free 5 Day Start A Blogging Business Course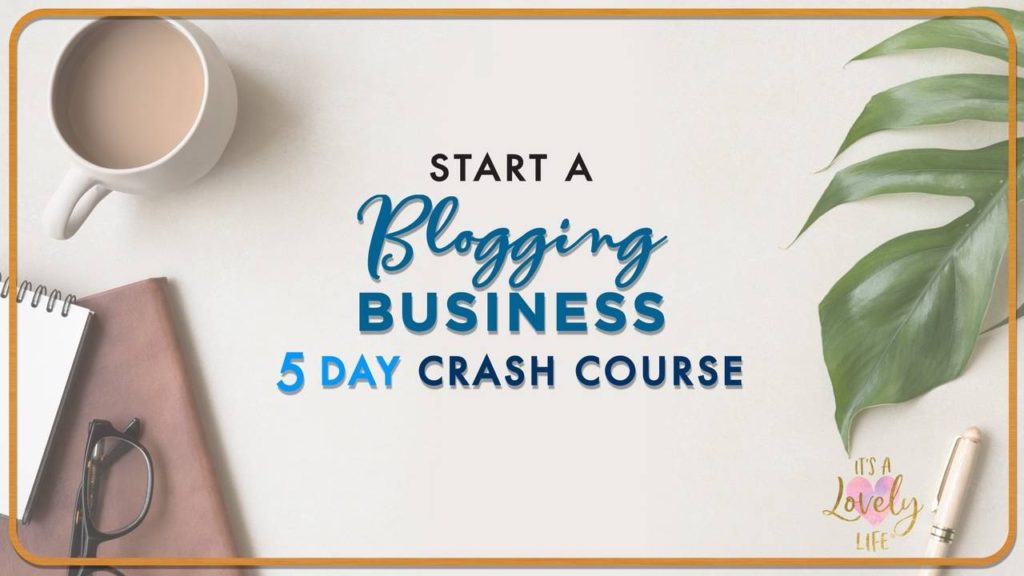 If you already have a Blog and are struggling with setting up your WordPress site, here is a course that I also took which walks you through step-by-step how to set up your WordPress Blog.
The WP Fast Launch Course is a combination of video and written lessons and gives you step-by-step directions on how to set up your blog.
BONUS – if you enroll in the course (or the WP Fast Launch course), you have access to the WP Blastoff Facebook group where the moderator is an ACE at solving your problems!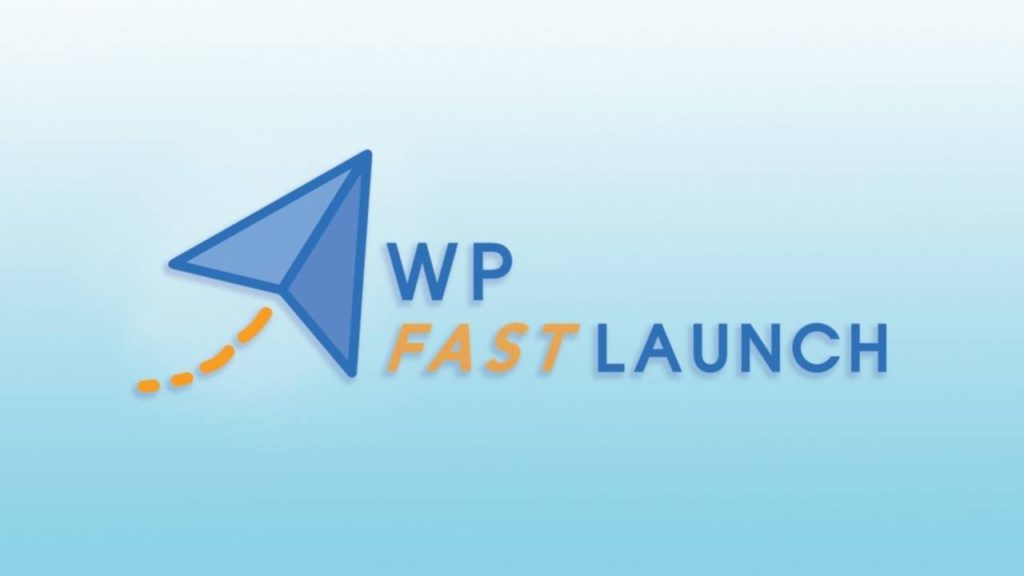 Steps To Having A Profitable Blogging Business
Where am I today after three years of blogging?
I have more than replaced my salary at my dead-end job that I finally quit after 10 years!
Was it easy?
No
Was it stressful?
At times.
Would I change anything about my journey to becoming a Blogger?
Not a bit!
If you want to work from home, make your own hours, and work for yourself…
Here are the first steps I took in creating my Profitable Blogging Business!
Click on one of the links above to get started today!
Jump over to my Blogging Tools & Resources Page to see all the Tools & Resources you need to have a money-making blog!
This page will be updated regularly so check back often!

The time to start your blog is NOW! You can do it!