Last Updated on March 14, 2020 by Lori
Harmony Vineyards located in Head of the Harbor, New York, offers the perfect option for experiencing great wine on Long Island without driving to the East End. Experience their historic waterfront Tasting Room while enjoying the view of Stony Brook Harbor.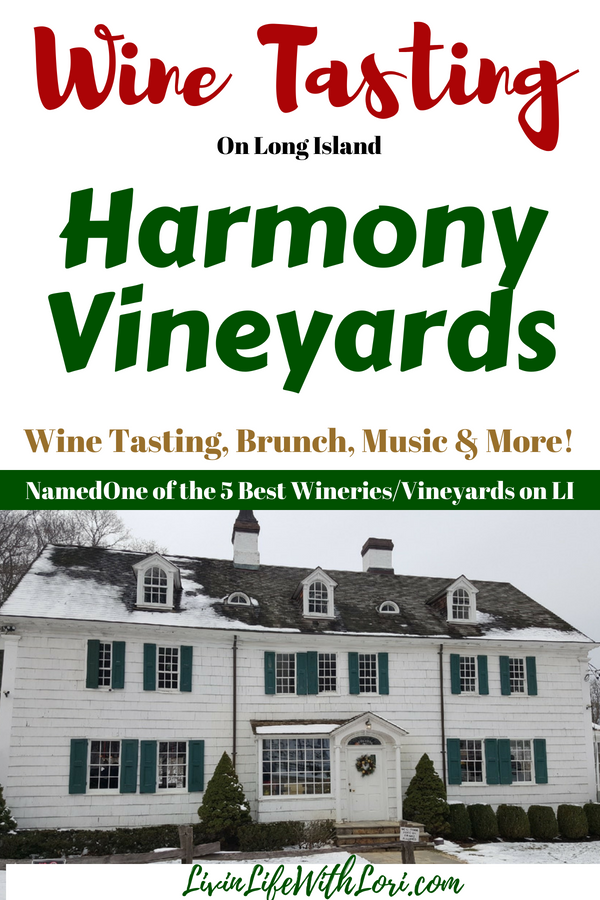 History of Harmony Vineyards
Upon entering the historic house, a delicious-looking Sunday Brunch was on display; unfortunately, we hadn't budgeted enough time in our day, so we made our way to The Tasting Room.
My husband was taking in the beautiful interior of the home, looking through his keen woodworking eye of course, at its restoration. We asked the server to tell us about the home's history while we decided which wines we should taste.
The Old East Farm House, built around 1690, was part of The East Farm Estate listed on the National Register of Historic Places.
It was moved from the middle of the farm to its current location and fully restored in 1999 to become the Harmony Vineyards Tasting Room and Art Gallery.
There is a long history at East Farm. In 1850, the farm was owned by Shep Jones, first cousin of Long Island's famous genre painter, William Sidney Mount.
Mount used the farm's barns in three of his famous paintings including "Dance of the Haymakers" painted at the farm in 1845.
The painting depicts the music-making, drinking, and dancing that went on in one of the barns which still stands on the property today.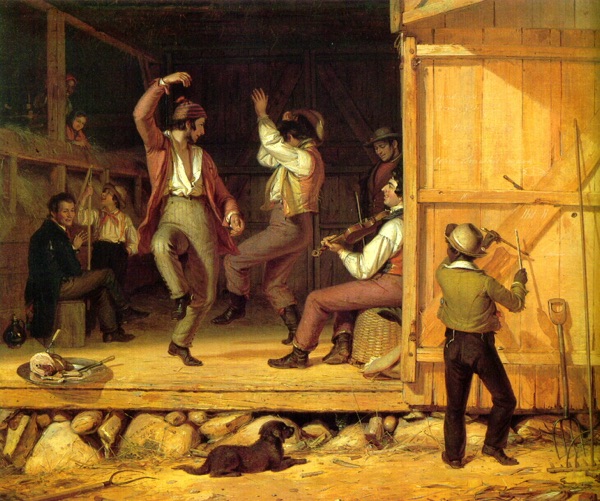 Activities To Enjoy At Harmony Vineyards
During the summer, Harmony's Vineyard Terrace overlooks rows of vines, allowing guests to enjoy the waterfront views while enjoying musical performances and outdoor movies.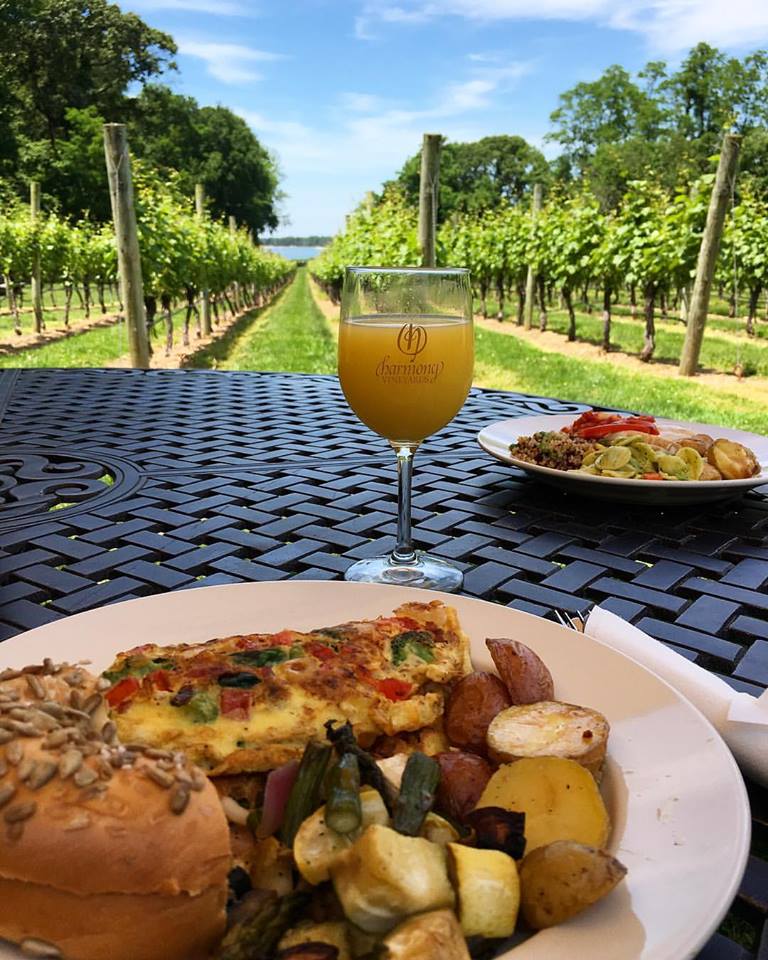 In 2002, Harmony's viticulturist Stephen Mudd planted two vineyard blocks. Its winemaker Eric Fry has been transforming the vineyard's fruits into outstanding wines inspired by Harmony's waterfront.
The Bordeaux-style wine is made with three types of grapes – Cabernet Sauvignon, Merlot and Cabernet Franc. Harmony also produces Chardonnay made from a Dijon Chardonnay grape aged in the Chablis style.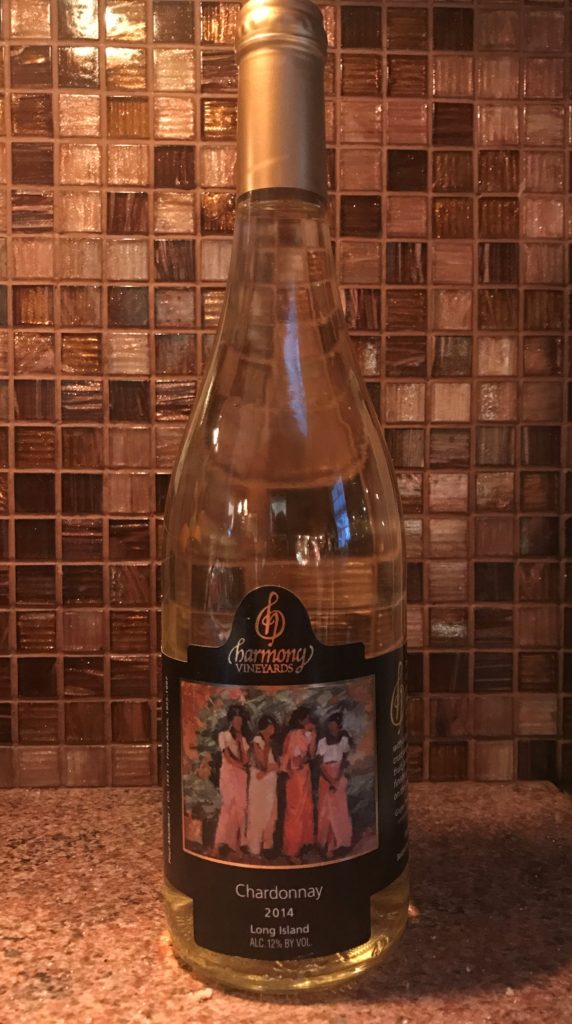 In addition to experiencing the delicious wines, you can also enjoy their Farm to Table Sunday Brunches year-round.
The organic brunch is provided by Farm to Table Catering by Filomena with stations changing week-to-week. On other days, Harmony Vineyards offers starters, salads, wraps, and small plates.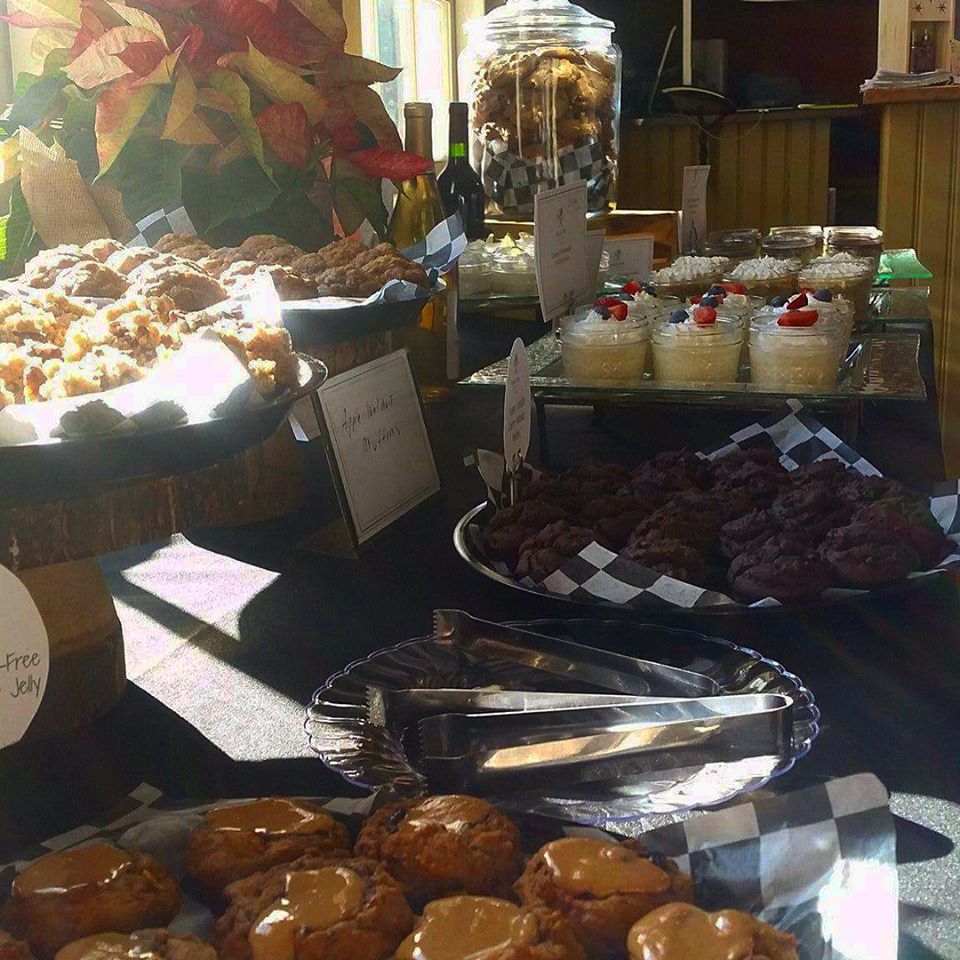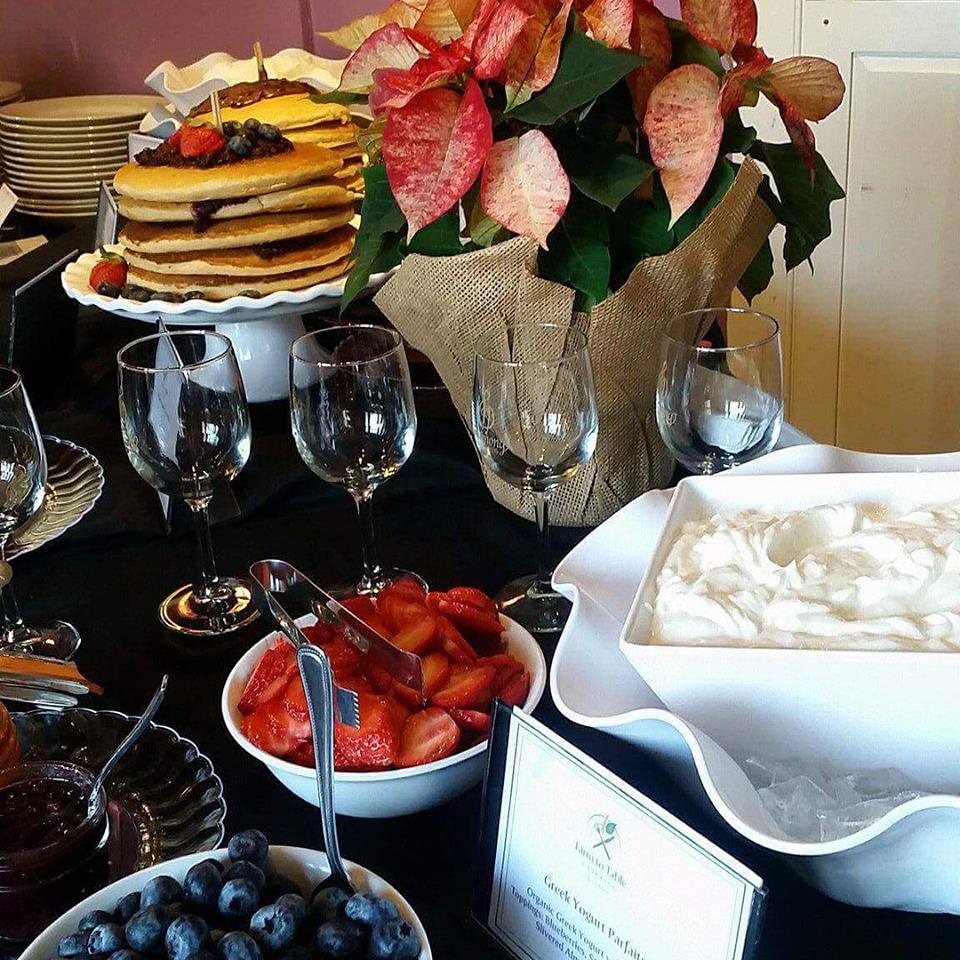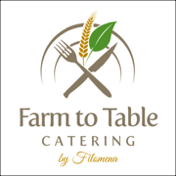 As we sat by the cozy fireplace for our wine tasting, we had the choice of Bordeaux-style Red Blends or Chablis-Style Chardonnays.
Since I prefer whites, I tasted two whites and one red. My husband tasted all reds and my uncle and brother decided to taste two whites and a red.
We all loved the 2014 Chardonnay and ended up purchasing several bottles to take home!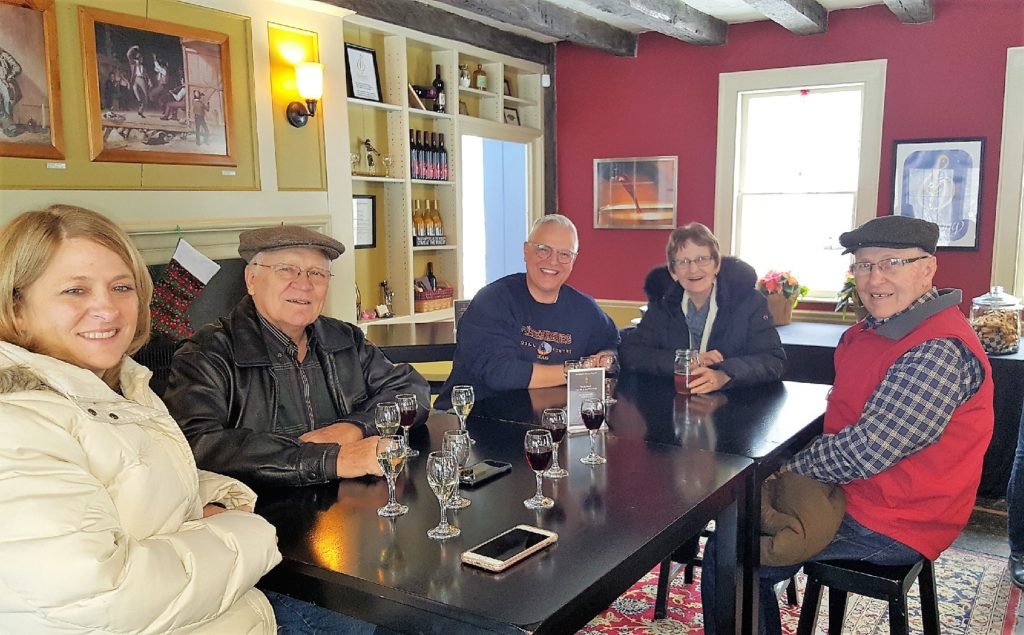 The mission of Harmony Vineyards is to produce outstanding wines and experiences in harmony with nature and humanity. All of their net profits are donated to a select number of charities that focus on hunger relief and education.
I look forward to returning to Harmony Vineyards to experience their Farm to Table brunch and in the warmer months, their outdoor terrace and evening entertainment!
For more information about hours and directions, please visit https://harmonyvineyards.com/
For information about Farm to Table Catering by Filomena, visit http://www.farmtotablecatering.com/
This article was based on the experiences of my family. No compensation was given in exchange for this article.