Last Updated on October 27, 2021 by Lori
Lost River Gorge and Boulder Caves is truly a "must-see" when visiting the White Mountains of New Hampshire!
Located in the Kinsman Notch area of the White Mountains, experience a one-mile boardwalk trail (that includes 1,000 stairs), caves to climb into and crawl through, and beautiful views of waterfalls and the mountains.
It is an amazing family adventure that both kids and adults will love!
Best Things To Do At Lost River Gorge & Boulder Caves
This post contains some affiliate links for your convenience (which means if you make a purchase after clicking a link I will earn a small commission but it won't cost you a penny more). Please see my Disclosure Policy for more information.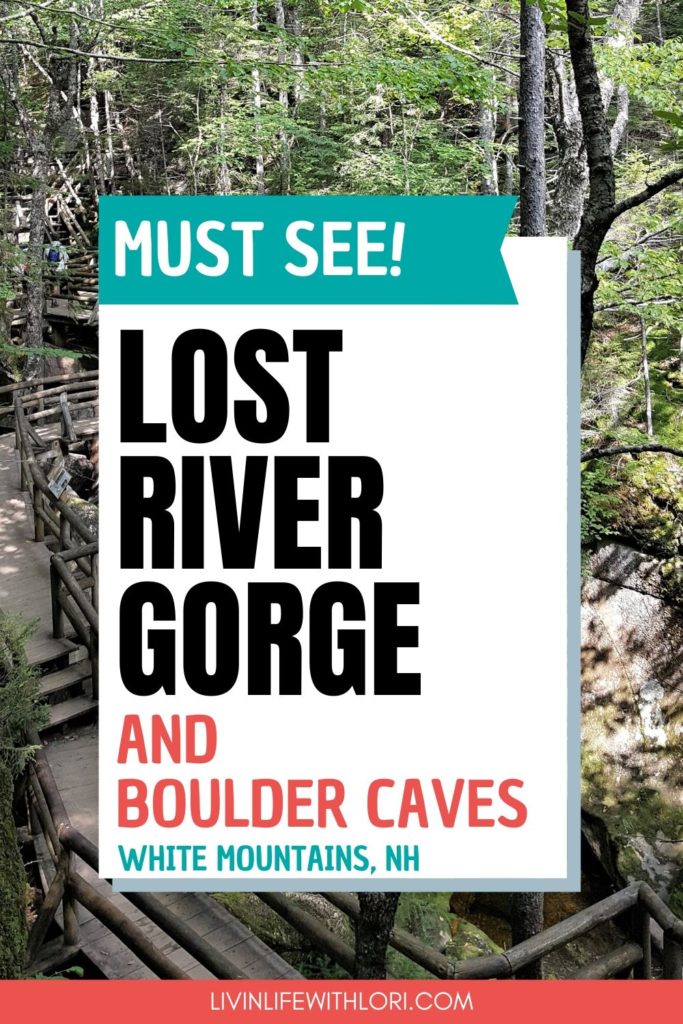 Many years ago, my husband and I took the kids to Lost River Gorge. In fact, the kids still talk about going through the "Lemon Squeeze" cave even today!
We were wondering if we would be able to squeeze through the infamous Lemon Squeezer cave this time around! The forecast called for showers during our entire four-day trip, but we knew Lost River Gorge was open rain or shine.
So, early one morning my husband and I eagerly headed to the Lost River Gorge.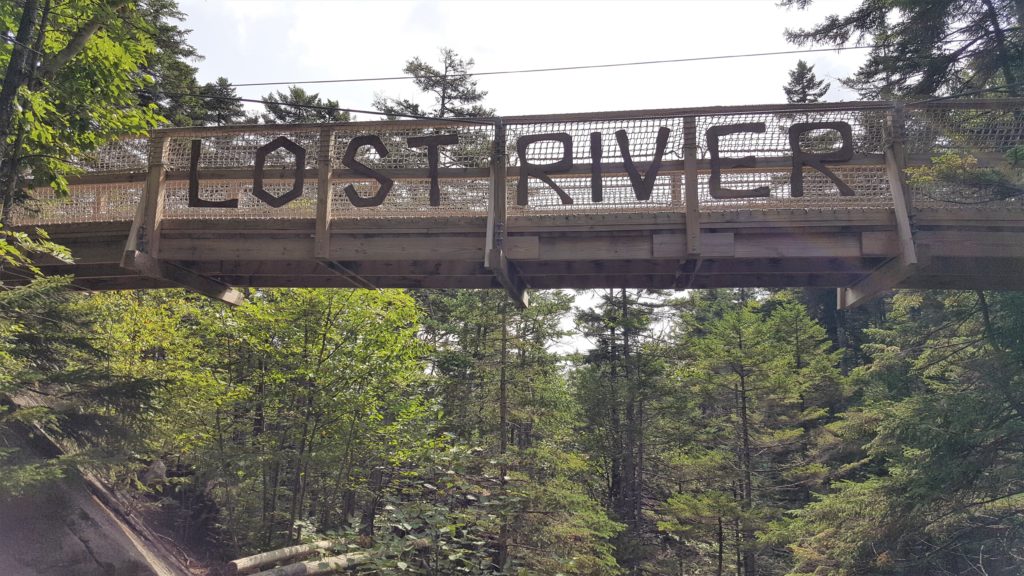 The Best Tip — Arrive Early!
We were camping nearby at Franstead Family Campground which was only a 10-minute drive to Lost River Gorge.
In fact, if you are planning a camping trip to the Franconia, NH area, Franstead Family Campground is close to many attractions in the area! You can read my review of the campground above!
How Long Does It Take To Walk Through Lost River Gorge?
It takes on average 1.5 – 2 hours to walk through Lost River Gorge and experience all the caves.
Lost River Gorge & Boulder Caves opens at 9:00 a.m.
I suggest planning to arrive earlier in the day rather than later – especially during the summer.
We arrived around 9:30 and found a parking space relatively easy. When we left at around 12:30, however, the cars were parking in the outer parking lot!
It was partly cloudy that day so we wore our sweatshirts. I found that it was somewhat chilly walking along the paths and crawling around in the caves so I was happy to have it.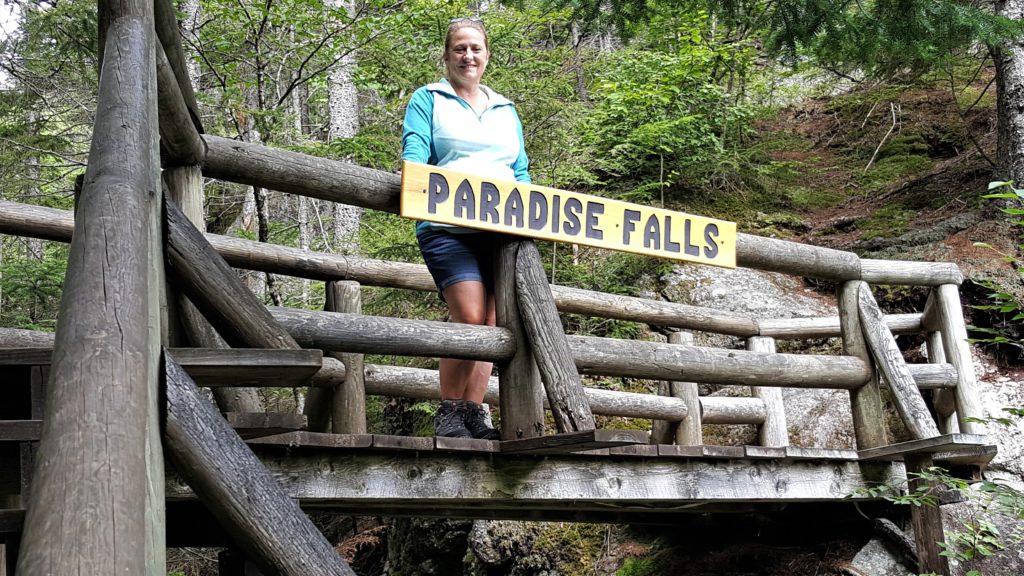 What To Wear To Lost River Gorge & Boulder Caves
This is my favorite lightweight sweatshirt and I wear it a lot! It is so comfortable and perfect for hiking or walking.
This lightweight fleece is similar to mine. It is a pullover with a 1/2 zip fleece.
Which brings me to my trusty hiking boots that I purchased this season!
This year we began doing some easy hikes so I thought I should get some comfortable hiking boots rather than slip on rocks wearing my sneakers. I am so thankful I did!
I have now worn my hiking boots to both High Falls Gorge and The Summit of White Face Mountain (click to see my blog posts if you're interested!)
How Many Stairs Are At Lost River Gorge?
There are approximately 1,000 stairs to climb at Lost River Gorge and Boulder Caves.
When I saw there were 1,000 stairs at Lost River Gorge, I immediately put on my hiking boots because these are the most comfortable boots I could have purchased!
These are my hiking boots and I love them!
I didn't even have to break them in – I just put them on and started hiking. As we began walking along the 1-mile long boardwalk leading to Lost River Gorge, we saw there were indeed many, many stairs.
But they were well made and easy to climb! Kids loved them!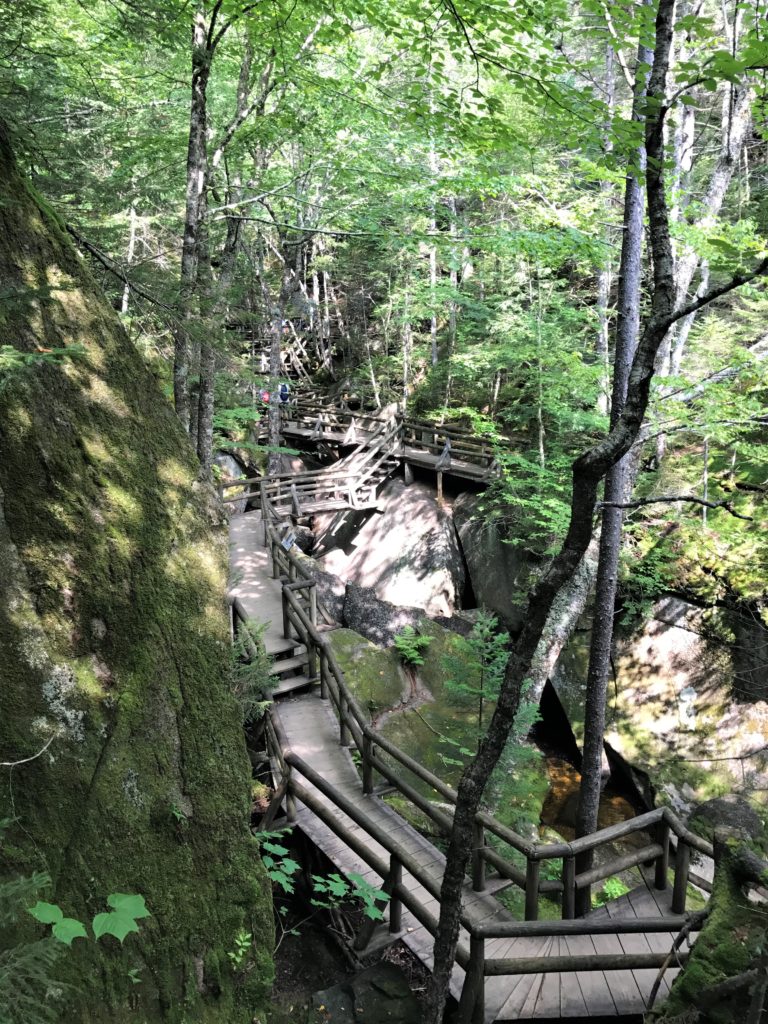 And then, of course, you have to climb back up the stairs!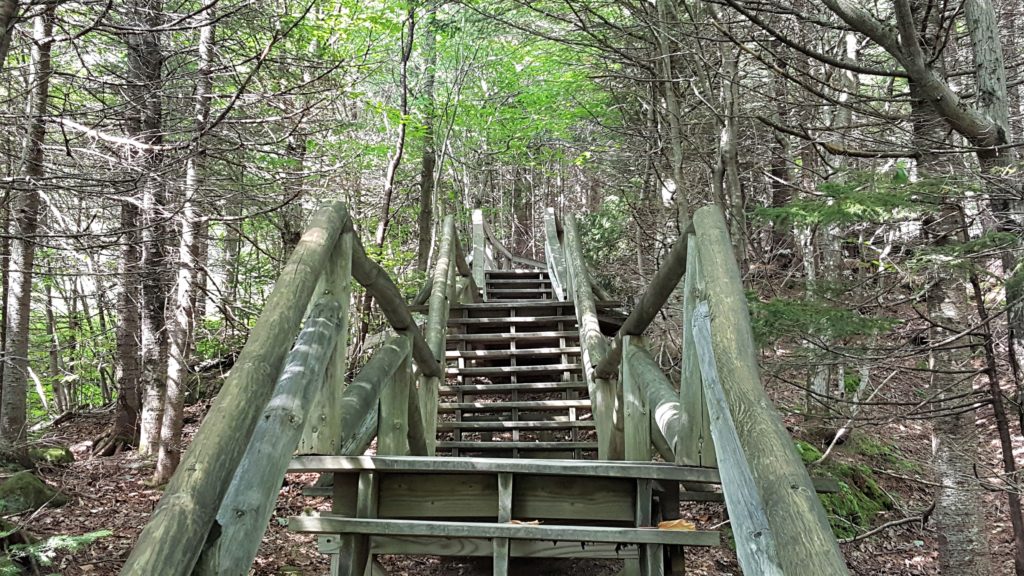 But just take your time! Believe me – the views that you will see and the fun caves you will crawl through all make the stairs worth it!
Note: All boulder caves may be bypassed. You don't have to go in the caves – there is a walk around to all caves.
Lost River Gorge and Boulder Caves is really for ALL ages! Kids – and Adults were having a BLAST crawling through the "Cave of Silence", the "Bear Crawl", "Shadow Cave" and especially the Lemon Squeezer!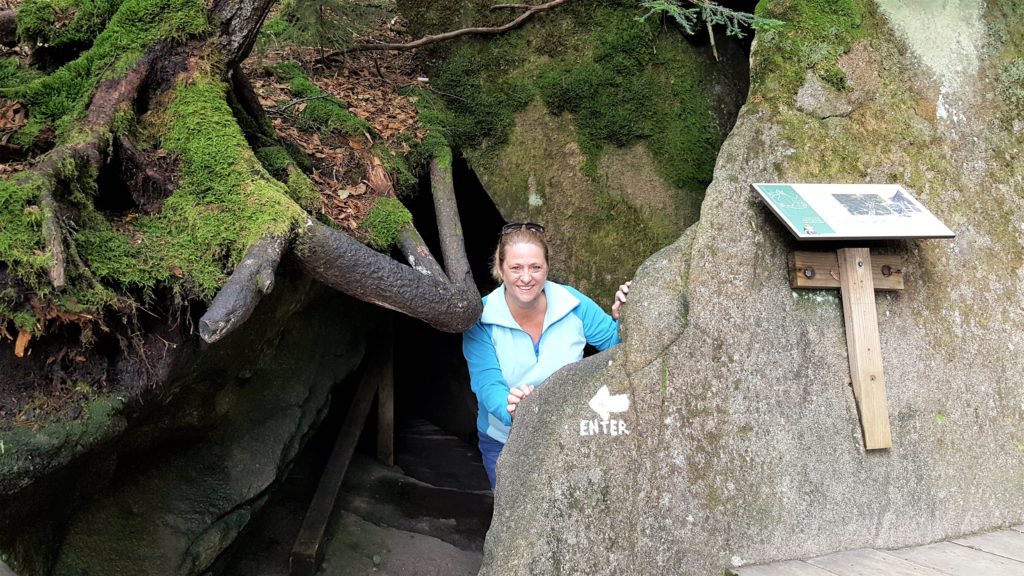 I must admit, I have claustrophobia so I didn't make it through some of them. My husband would go first and tell me if it was a tight fit. I DID go into the Bear Crawl (yes you crawl on your stomach) and inside was this amazing waterfall!
It was tight with rocks on top of you and the line was backed up so I was on my stomach for quite a while!
I think everyone was taking selfies! Of course, we also took a selfie!
Note the pretty waterfall behind us!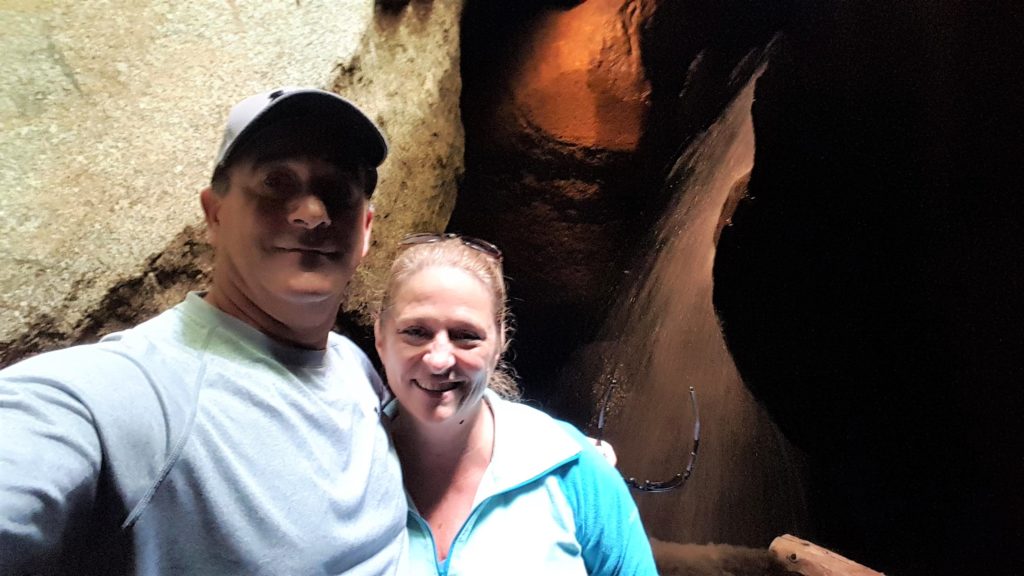 Second Tip – Do Not Wear Shorts!
I highly recommend wearing leggings or capri pants.
As you can see, I wore shorts and it was hard on my knees as I crawled through some of the caves!
Forest River Trail At Lost River Gorge
Recently, Lost River Gorge extended the boardwalk to include the Forest River Trail which takes you over the covered bridge.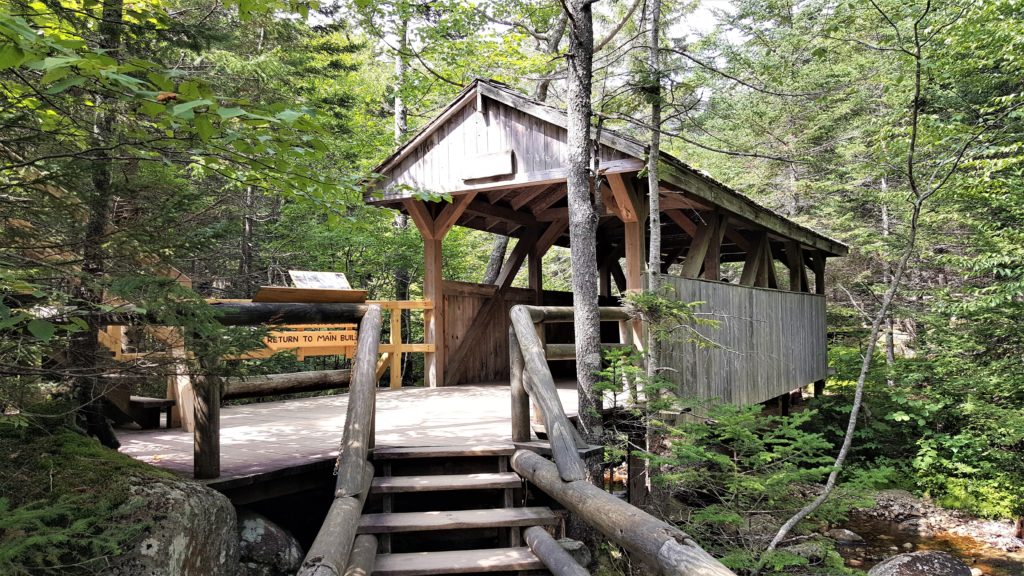 The trail winds around to a raised boardwalk leading to a treehouse.
We loved the treehouse area which had life-sized animal carvings by Justin Gordon.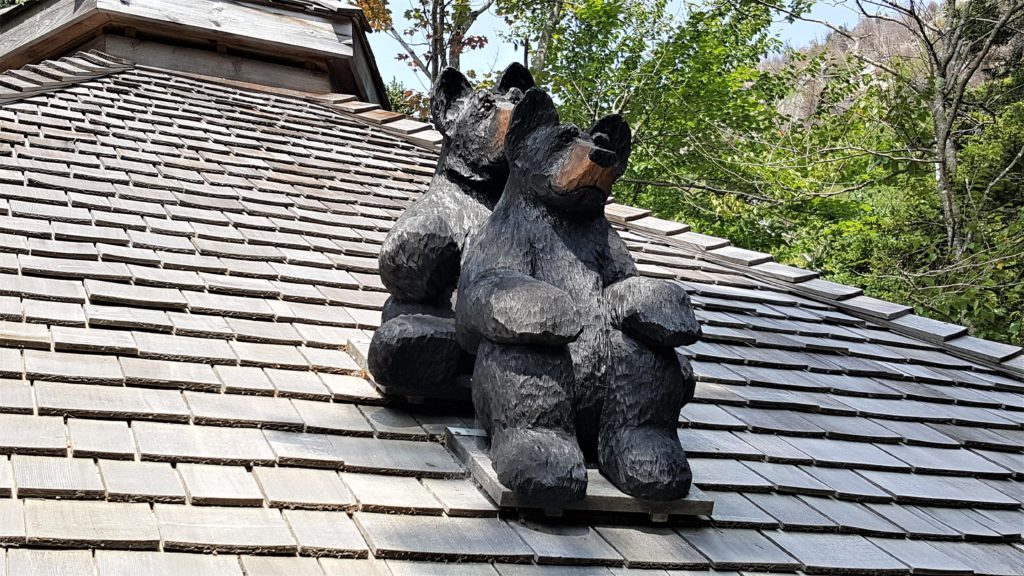 The path then takes you to a 60 ft. long suspension bridge spanning the upper gorge.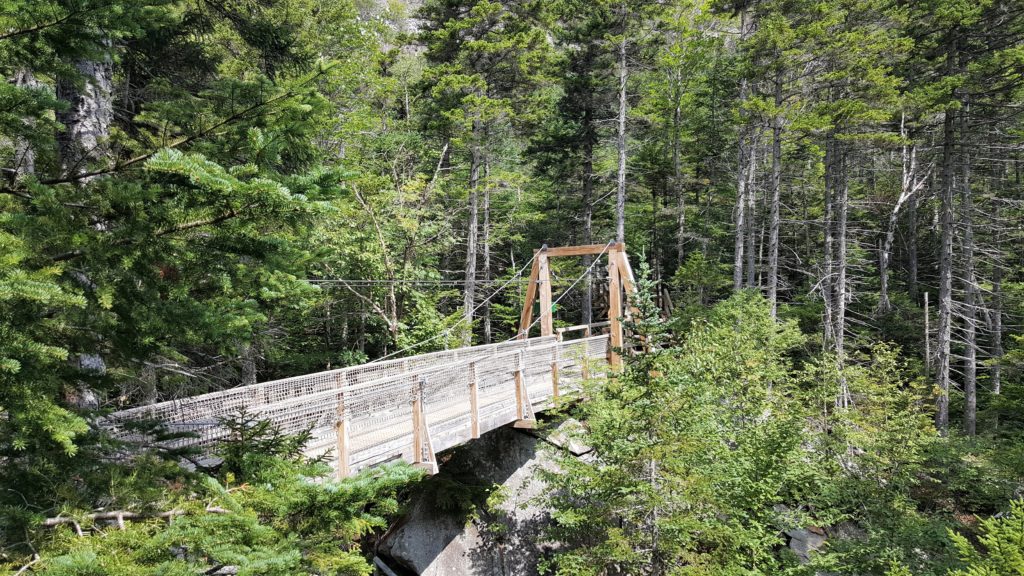 My husband looked up after crossing the bridge and just had to snap a photo of more bears!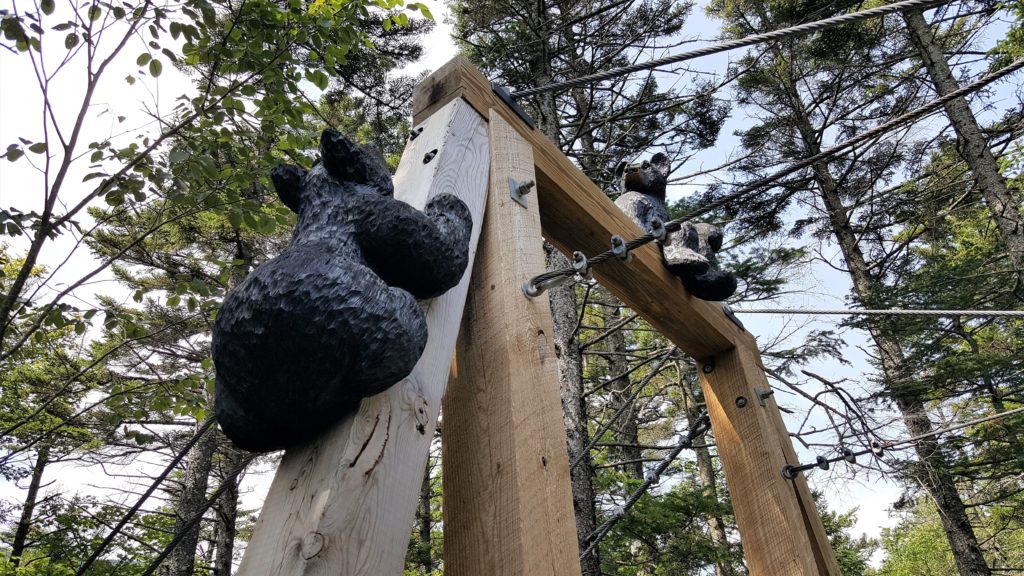 We continued along the new trail which leads to a birdcage overlook which had a beautiful view of the mountains!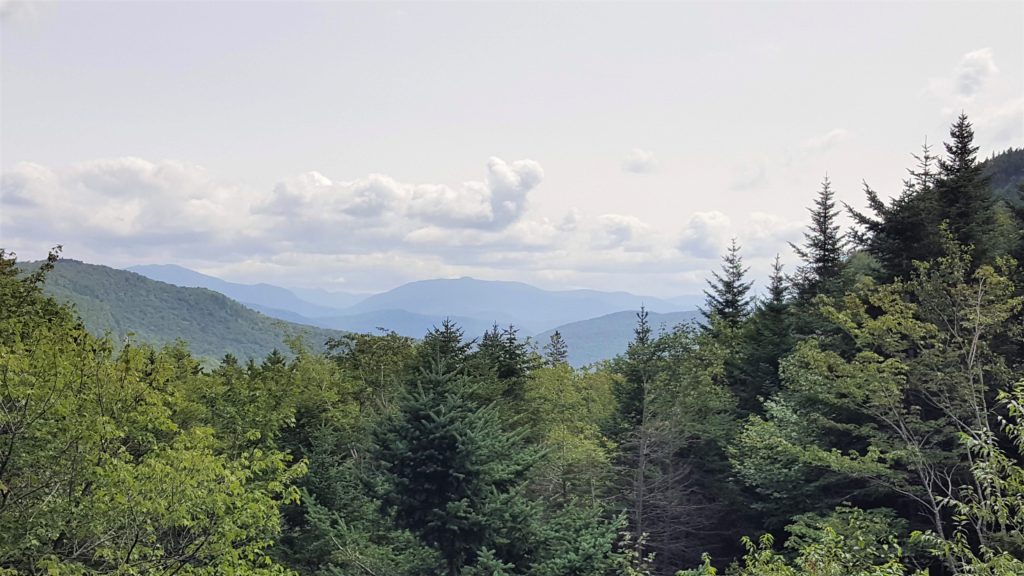 We had a perfect day to see each mountain named below!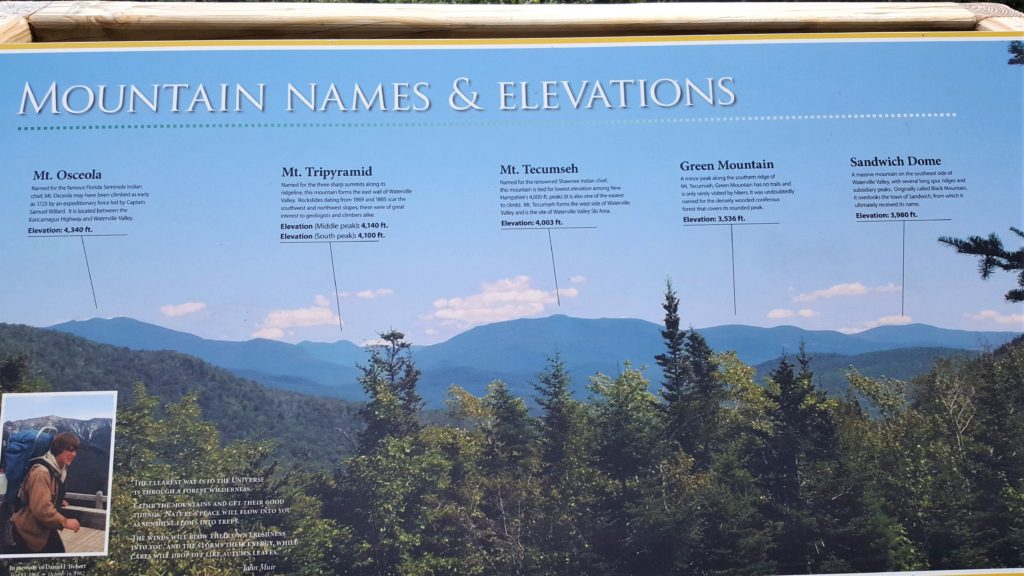 Everywhere we looked there were fun places for kids to crawl or climb!
Even BIG kids like my husband!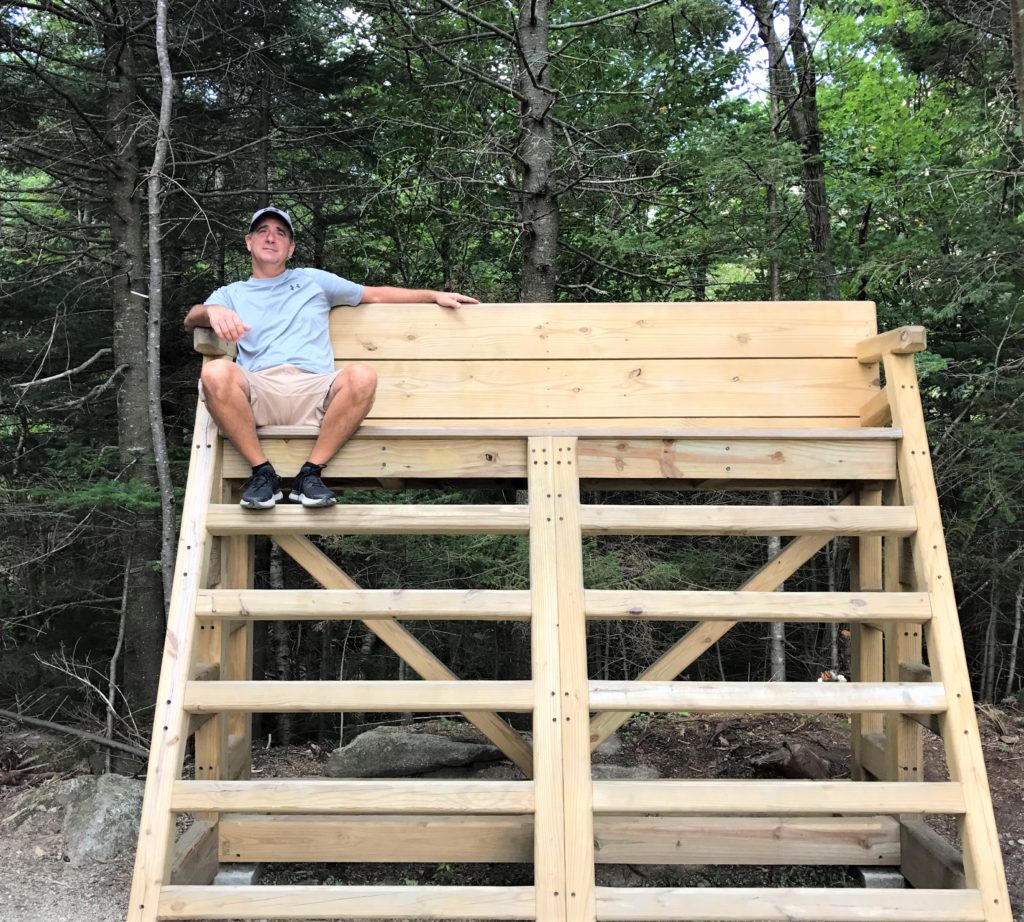 Here's another one of the caves that I didn't venture into but my husband did!
Soon, we were back at the Visitor's Center.
We loved our time at Lost River Gorge and Boulder Caves! It's a great place for both kids and adults!
You won't be disappointed!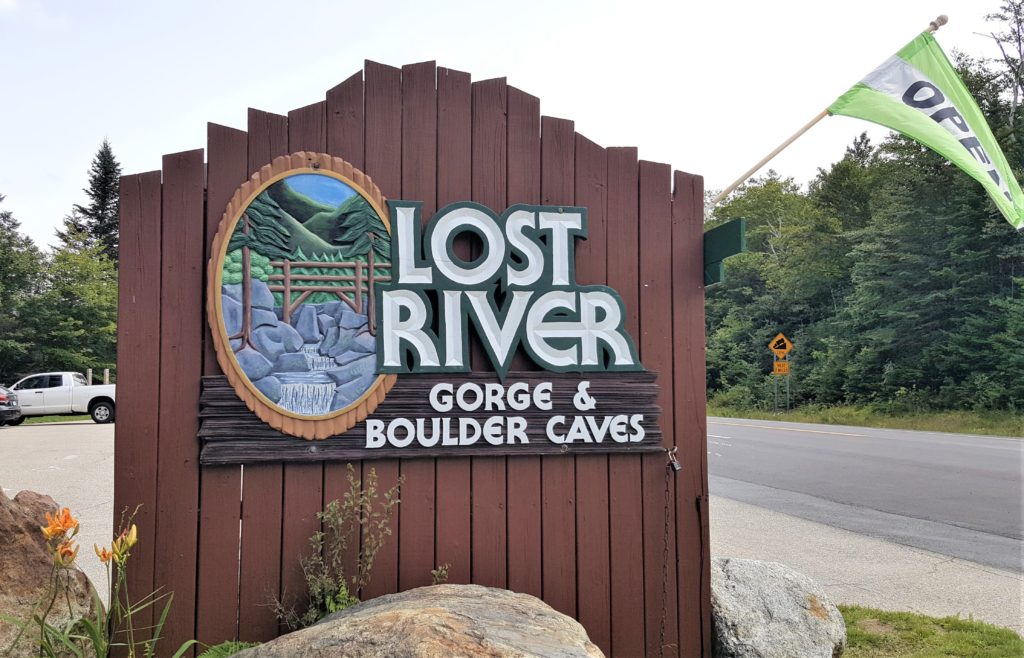 What Town Is Lost River Gorge & Boulder Caves Located?
Lost River Gorge & Boulder Caves is located in North Woodstock, New Hampshire.
Address -1712 Lost River Rd/Rte 112; N. Woodstock, NH 03262/ 603-745-8031
Hours:
(Please Note: Lost River Gorge is CLOSED for 2021. The park will re-open on Friday, May 6, 2022)
Open daily, early May – mid-October Hours of Operation:
July & August 9 a.m. – 6 p.m. May-June & September – October: 9 a.m. – 5 p.m.
Are Dogs Allowed At Lost River Gorge?
Dogs are not allowed at Lost River Gorge And Boulder Caves.
Check out their Lantern Tours too! (certain days only) – Guided tours of Lost River Gorge and Boulder Caves at night by the light of lanterns and headlamps!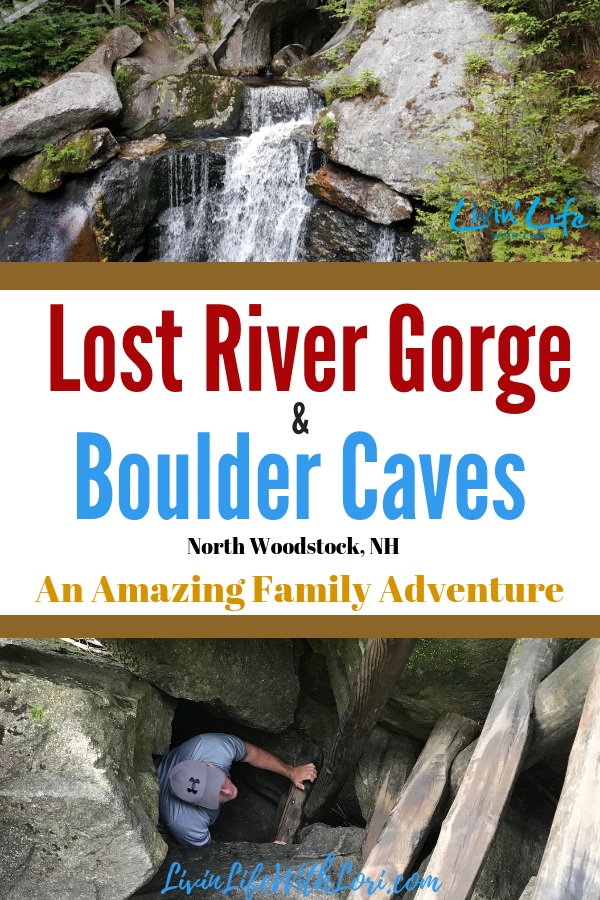 Let me know if you made it through the Lemon Squeezer!! We didn't make it this time…so let me know how YOU made out!