Last Updated on November 3, 2020 by Lori
Let's face it. Every time you go shopping you want to save money, Right?!
What if I told you that you could earn cashback every time you shop?
That's right! You could be putting money back into your pocket right now AND be saving money at the same time using these money savings tips!
Easy Ways To Save Money
In the "olden days" (meaning pre-technology) I used to get up every Sunday morning and run to the store to buy the Sunday newspaper – just to get the coupons!
I would painstakingly clip the coupons I thought I might use someday or at least before the expiration date.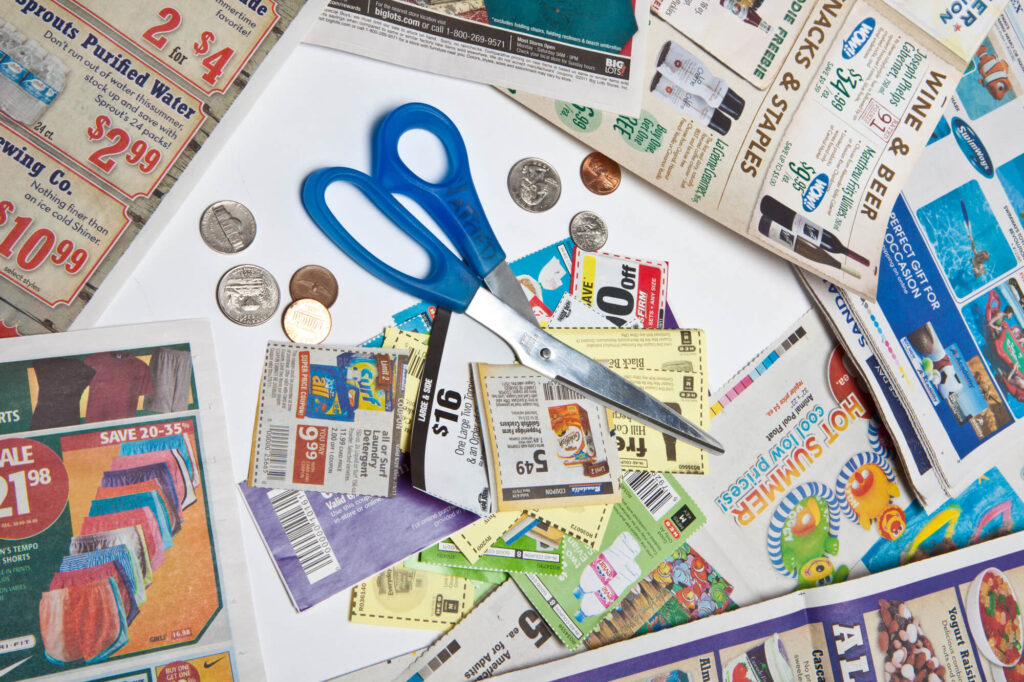 But…it usually worked like this…
More times than I can count, I would forget to use the coupon, or I would never purchase the product so I had a pile of coupons at the end of the month that I would throw away.
Who's got time for that?
Well, I've got some simple solutions where you can SAVE Money EVERY time you go shopping and it doesn't include clipping coupons!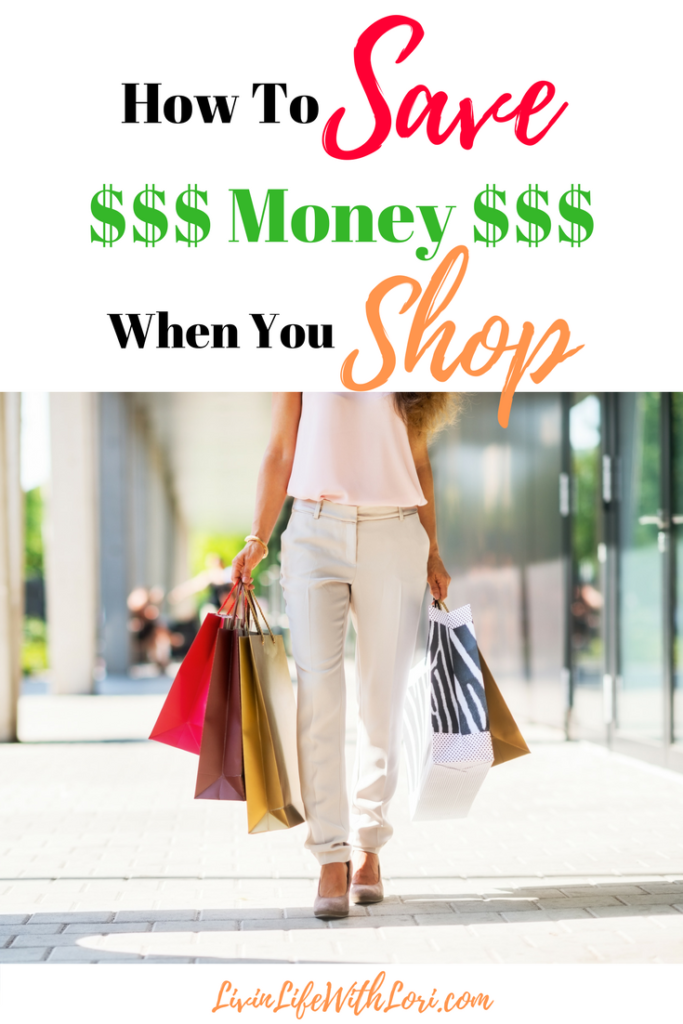 This post contains affiliate links which means if you click a link and make a purchase, I will earn a commission at no additional cost to you. Please see our Disclosure Policy for more information.
Easy Money-Saving Tips
This may sound like a broken record – but the best way you can save money is to Set A Budget.
Before you head out to do your shopping, Make A List of people you need to shop for.
Then…Stick To The List.
That's all there is to it! Just DO IT!
Set a budget for each person.
That means if you are shopping for the kids, put down how much you can spend on each child and after you spend that amount – STOP.
If you must give gifts to people in the office, there are inexpensive gifts that won't break the budget.
Through the years some of my favorite gifts I received were handmade Christmas ornaments I could put on our tree.
Another gift I received was holiday potholders that I still use each Christmas.
Buying gifts for every niece and nephew when you have your own kids to shop for can become overwhelming and break the bank.
Talk it over with your family and maybe this year have the kids draw names; or, have a white elephant drawing – make it fun!
BUT – make sure you stay on budget!
If you stay on your budget and don't overspend– you will still have money in your pocket!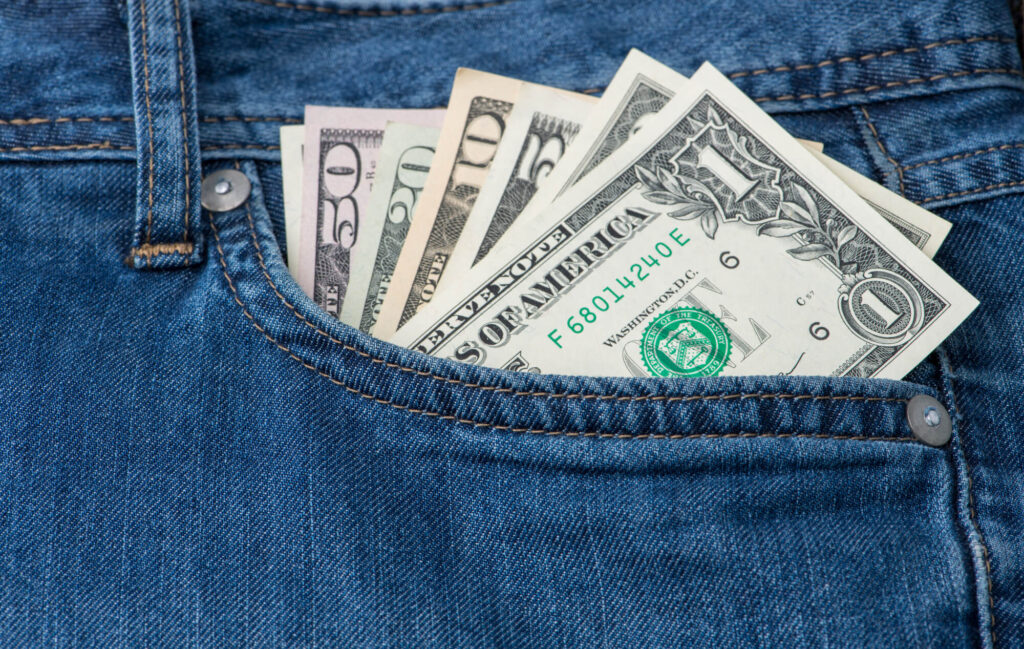 Not All Store Sales Are Equal
Do you get excited when you see a Buy One/Get One 50% Off?
You'd better Double-check if that Buy One/Get One 50% Off is even really a Sale.
Very often they are NOT. All that sales does is make us purchase two items when you only need one.
Here is an example of when I went shopping for my husband last month.
He needed a pair of casual pants for work and, BONUS, they were having a sale!
Now, I know how much these pants are regularly because I buy them all the time for him.
I usually purchase them on sale for $27.99 each.
Today the sale was Buy One/Get One 50% off.
But, the pants were $41.99! So, I had to stop and think…
I would owe $62.98 for 2 pairs of pants.
But if I purchased them when they were on sale as I usually do, I would have only paid $55.98 for the SAME TWO pair of pants!
I try to teach my daughters the same thing in the grocery store.
If the sale is 2 for $5 – that doesn't mean you have to purchase two of them!
You can purchase only one (1) item for $2.50 unless they have a sign that states, "Must purchase two items."
Before leaving on your next shopping trip, be sure to check sites like Groupon and Retailmenot.com for discount coupons.
Also, check the store's website for coupons.
While I'm in line, I check the store's website and find the coupons to download; or, I screenshot them, and all the cashier has to do is scan it at the register.
I am forever forgetting Michael's, Hobby Lobby, Kohls, and Macy's coupons.
If you don't use coupons, you're just leaving money on the table!
Best Savings Apps
Have you heard of Rakuten?
You've seen the commercials – but it's true! Rakuten pays you to shop when you shop online at over 1,200 of your favorite stores.
You earn cashback shopping for items you were online to purchase anyway!
O.k., I have to tell you I didn't sign up until recently and then I got both my daughters to sign up!
Do you know how much shopping they do online?
It was crazy they weren't earning any cashback for all that shopping!
Boy, are they thanking me NOW!!!
Rakuten is FREE to sign up! (You can sign up right here!)
After you sign up for your Rakuten account (you can do this by clicking my link above) it's as easy as 1-2-3 to start earning your cashback.
First, click on any Rakuten link to the store you want to shop before you make a purchase.
When you click a Rakuten link, you'll see a pop-up confirmation letting you know you're ready to shop and earn Cash Back at that store.
Complete your purchase as you normally would.
This also completes your "Shopping Trip" on Rakuten.
That's all you have to do!
Once the store lets Rakuten know that you've made a purchase, they add your Cash Back to your account and send you an email confirmation.
Then, every three months, Rakuten sends you the Cash Back you've earned, in a Big Fat Check or via PayPal.
Don't Forget To Sign Up For Your FREE Rakuten account here!
Saving Money Online
The other cashback I learned about only recently was Ibotta.
I'm not going to lie, it took me a little while to figure out exactly how it works because I'm not that computer savvy…but I do o.k.
So if I can do it – you can too!
Ibotta is another app that has cashback offers when you shop!
Again, it's FREE to set up an account and you can join for free here.
Once you've downloaded the app, find the offers for the store you're planning to shop, click to add to your app – then go shopping!
Buy the products you selected at any of the 500 participating stores – and Don't Forget Your Receipt!
Redeem your offers by taking a photo of your receipt within 48 hours of your purchase.
Ibotta will match the items you bought to the offers you selected and give you the cash!
You can use Ibotta with other store savings too (like Target)!
So sign up today for Ibotta and start earning CASH BACK today!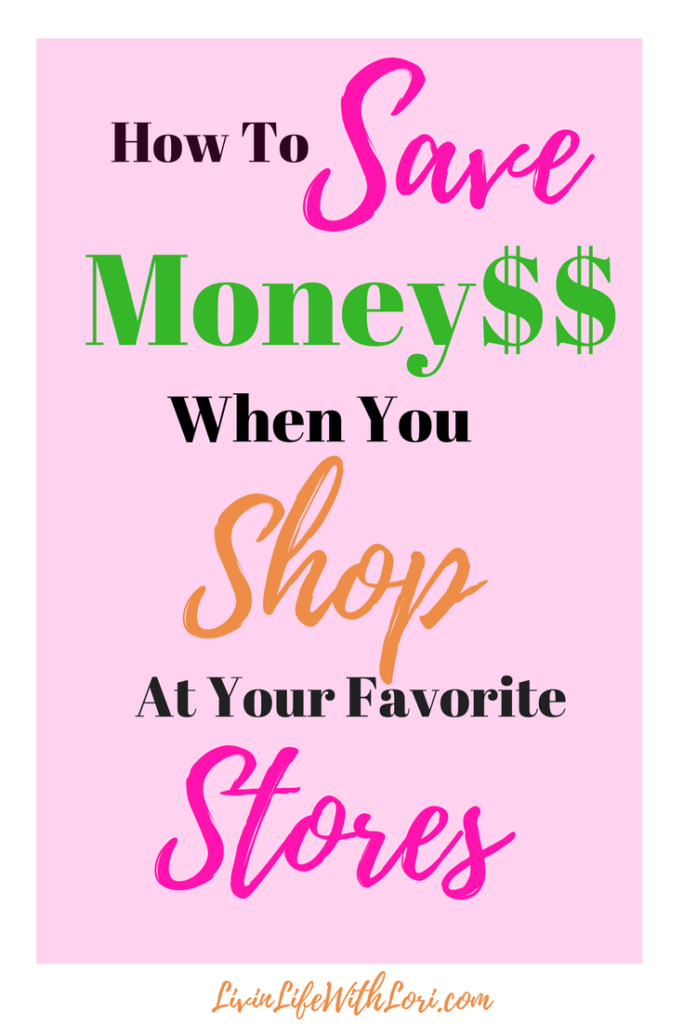 WOW! I can imagine ALL the money you're going to be saving now!
Let me know how much money you save this week!