Last Updated on March 8, 2020 by Lori
Let's face it. Every time you go shopping you want to save money, Right?! What if I told you that you could earn cash back every time you shop? That's right! You could be putting money back into your pocket right now AND be saving money at the same time using these money savings tips!
This post may contain affiliate links. Please see our Disclosure Policy for more information.
In the "olden days" (meaning pre-technology) I used to get up every Sunday morning and run to the store to buy the Sunday newspaper – just to get the coupons! I would painstakingly clip the coupons I thought I might use someday or at least before the expiration date.
But…it usually worked like this – More times than I can count, I would forget to use the coupon or I would never purchase the product so I had a pile of coupons at the end of the month that I would throw away.
Whose got time for that?
Well, I've got some simple solutions where you can SAVE Money EVERY time you go shopping and it doesn't include clipping coupons!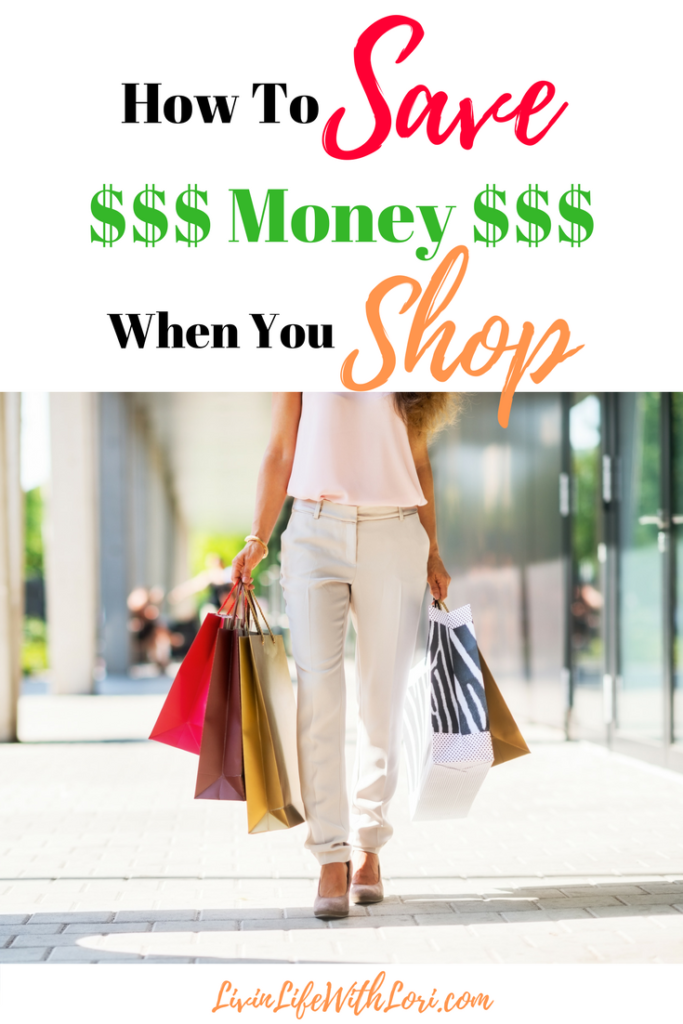 Have you heard of Ebates?
You've seen the commercials – but it's true! Ebates pays you to shop when you shop online at over 1,200 of your favorite stores. You earn cash back shopping for items you were online to purchase anyway!
O.k., I have to tell you I didn't sign up until recently and then I got both my daughters to sign up! Do you know how much shopping they do online? It was crazy they weren't earning any cashback for all that shopping!
Boy, are they thanking me NOW!!!
Ebates is FREE to sign up! You can sign up right here!
After you sign up for your Ebates account (you can do this by clicking my link above) it's as easy as 1-2-3 to start earning your cashback.
First, click on any Ebates link to the store you want to shop before you make a purchase.
When you click an Ebates link, you'll see a pop-up confirmation letting you know you're ready to shop and earn Cash Back at that store.
Complete your purchase as you normally would. This also completes your "Shopping Trip" on Ebates.
That's all you have to do!
Once the store lets Ebates know that you've made a purchase, they add your Cash Back to your account and send you an email confirmation. Then, every three months, Ebates send you the Cash Back you've earned, in a Big Fat Check or via PayPal.
Don't Forget To Sign Up For Your FREE Ebates account here!
The other cashback I learned about only recently was Ibotta. I'm not going to lie, it took me a little while to figure out exactly how it works because I'm not that computer savvy…but I do o.k.
So if I can do it – you can too!
Ibotta is another app that has cashback offers when you shop!
Again, it's FREE to set up an account and you can join for free here
Once you've downloaded the app, find the offers for the store you're planning to shop, click to add to your app – then go shopping! Buy the products you selected at any of the 300 participating stores – and Don't Forget Your Receipt!
Redeem your offers by taking a photo of your receipt within 48 hours of your purchase. Ibotta will match the items you bought to the offers you selected and give you the cash! You can use Ibotta with other store savings too (like Target)!
So sign up today for Ibotta and start earning CASH BACK today!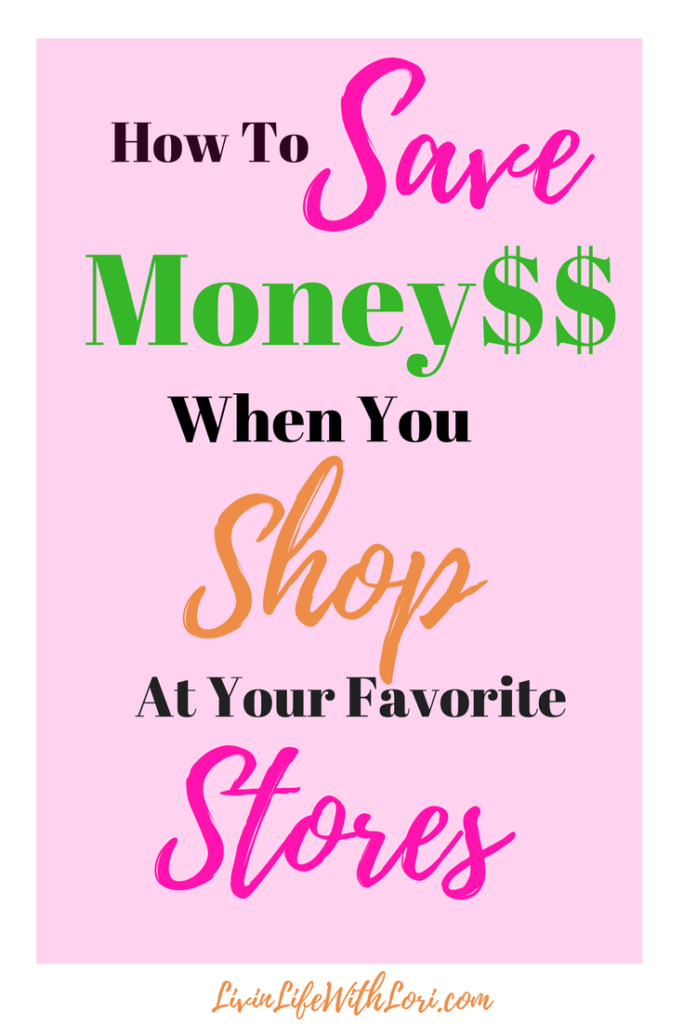 Speaking of Target…
If you're like me, you're a Target shopper. I was so excited a few years ago when Target expanded their stores to include grocery items! This meant that I could shop for most of my weekly necessities all in one place! And I noticed that many grocery items I normally purchased at the grocery store, I could pick up at Target – for a lot less money!
I was always confused, however, about Cartwheel, their REDcards and whatever else they allowed in coupons. From time to time, I also saw "Target Only" coupons in my Sunday newspaper coupons. This made me wonder how I could get the best discounts when shopping at Target.
Target REDcard
First let's look at the benefits of having a REDcard. I never knew that there are two different types of REDCards at Target.
That's right – when I checked out at Target and they asked me "Do you have a REDcard?" I always thought the REDcard was a Target credit card and I didn't want another credit card.
Yes, there is a Target RED Credit Card BUT there is also a Target Red Debit Card which means that your payment will come right out of your checking account. If you're using your bank debit card for payment – why not apply for a REDcard so you can save 5% off your purchase AND if you're shopping online – get FREE Shipping! Makes sense – right? There are certain items that are excluded of course, but for everyday items – you can't beat saving 5%!
You can apply for either Target REDcards here:
Save 5% and get Free Shipping at Target – Apply for a REDcard
Also, REDcard holders receive:
30 additional days to return the purchases beyond the standard return policy
FREE SHIPPING at Target.com
Early Access to select events, products and promotions
Exclusive Extras including special items, gifts and offers
So be sure to sign up for your Target REDcard here – Save 5% and get Free Shipping at Target – Apply for a REDcard
Target CARTWHEEL
The first thing I do before any shopping trip to Target is to check out Target Cartwheel on my Target app. If you don't know about this Cartwheel Savings, you, again are missing out on some great discounts!
Savings can be 5-50% off!
There used to be a separate Cartwheel app, but now it is conveniently located on the Target app. When you log on to your Target app, look for the Cartwheel Offers and then scroll through their hundreds of offers and pick the ones you plan to use during your shopping trip.
When you're checking out at Target, just have the cashier scan your bar code from the app on your phone. It's THAT easy!
But That's Not All…
Target Coupons
Did you know there were Target coupons you can download and print from their website? I didn't. I thought all I could use were the manufacturers coupons, my cartwheel app, my REDcard and those special coupons I sometimes found in my Sunday newspaper.
Well, they ALSO have coupons you can download from their website PLUS there are digital coupons you can download too!
Still not finished SAVING You MONEY!!!
You can use your Target REDcard to save 5% (click here to apply!), scroll through your Target Cartwheel to get additional savings, check to see if there are any manufacturers coupons or Target coupons PLUS…don't forget to check your Ibotta app BEFORE you shop for EVEN MORE savings! Then when you're finished shopping at Target…scan your receipt and upload it to Ibotta for your cashback!
WOW! I can imagine ALL the money we're going to be saving now! Yea!!
Let me know how much money you save this week!