Have you been searching for an Affiliate Marketing course that will not only teach you the basics of Affiliate Marketing but will help you begin to earn income from your blog?
A blogging course on Affiliate Marketing that will teach you the strategies needed so that you can continually earn passive income month after month.
That's what I was searching for – and finally found an Affiliate Marketing course that did just that!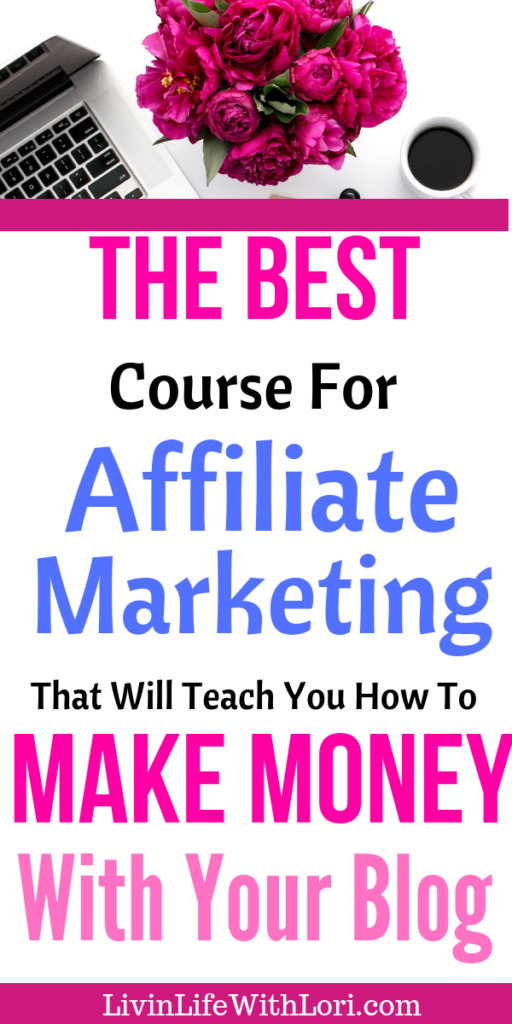 When you decided to become a blogger, did you realize that you could make money from your blog?
I know I didn't.
Honestly, I just wanted to blog about all the beautiful places we traveled to and pass along tips we learned along the way that I thought might help other travelers.
Then I heard about Affiliate Marketing.
This post contains affiliate links which means that if you click on a link, I will earn a small commission at no additional cost to you. Please read my Disclosure Policy for more information.
What is Affiliate Marketing?
The definition of Affiliate marketing is simply the process of earning a commission by promoting other people's (or company's) products. But how do you implement Affiliate Marketing into your blog?
Related Reading: If you're just starting to think about starting a blog, jump over to my blog post – How To Be A Blogger & Make Money Too! to learn about how to set up your blog.
Affiliate Marketing is much more than just throwing links on your blog and then hoping someone clicks on those links to purchase a product.
When I started to think about how I could monetize my blog, I was lost and didn't know where to begin.
I read every free course, looked at every free list of affiliate networks to join, and searched for anything free that dealt with affiliate marketing!
But, I was still missing something.
I wanted to learn what successful bloggers using Affiliate Marketing strategies had done to achieve their success.
So, I started looking at courses on Affiliate Marketing.
Check Out My Best Best Blogging Tools & Resources HERE!

Do you know just HOW many courses there are on Affiliate Marketing?
Some courses provide much more in-depth information than others; and, some courses only provide you with "just enough" information to be even called a course.
So…How Do You Find the BEST Affiliate Marketing Course that's right for you?
For me, I wanted a course that was not only affordable but would also demonstrate (meaning I wanted to watch them) how to add affiliate links to my blog.
I also wanted to know which were the best affiliate networks I needed to join, and what I needed to do after I was accepted!
Was there a blogger out there who would tell me all this??
Yes, there is!
One day I came across a recommendation for Tasha Agruso's course Affiliate Marketing For Bloggers.
Once I looked at her curriculum and watched the "Sample Lesson" she provided, I knew this was the right course for me.
Tasha blogs over at Designer Trapped In A Lawyer's Body.
She is a DIY and Home Décor blogger who started out as a corporate lawyer. After having her twins, she knew she wanted to stay home and decided to blog full-time about DIY projects she completes on their home.
Since becoming a blogger full-time, she's been able to more than replace the income she was making as an attorney! She now earns over $40,000 per month just through affiliate marketing! In fact, she has earned $12,000 in affiliate sales from writing one post about how they painted their kitchen cabinets!
What I like about Affiliate Marketing For Bloggers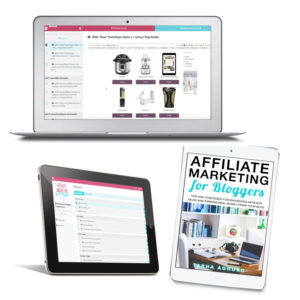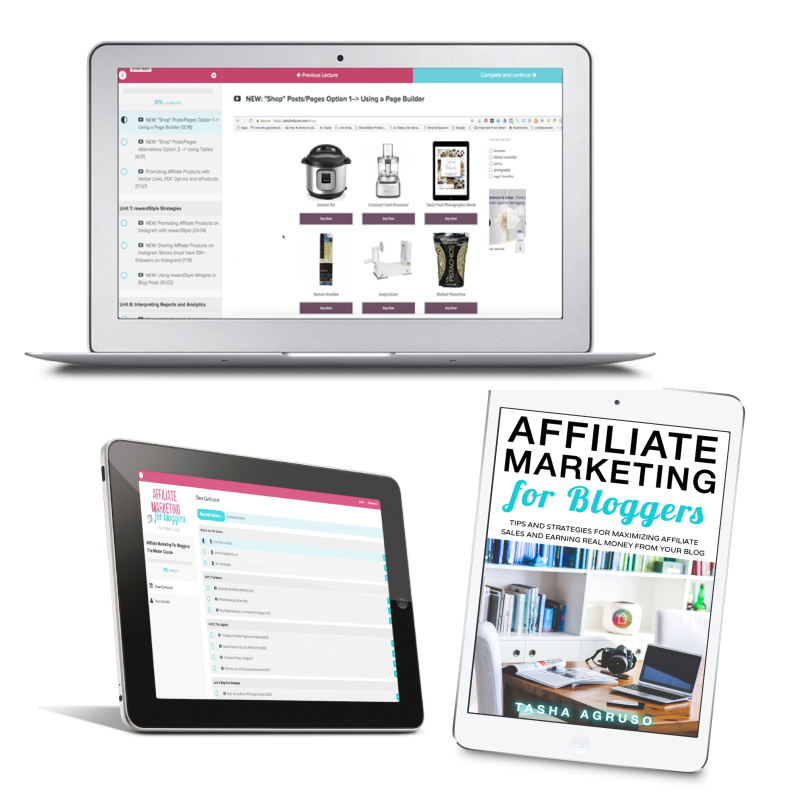 Tasha's Affiliate Marketing For Bloggers course is a comprehensive course that incorporates both an eBook and 35+ video lessons – which I loved!
She starts with the fundamentals of what Affiliate Marketing is, which Affiliate Networks to join and what you need to do after you join them. Then, she covers the various ways to add affiliate links to your blog posts.
Watching Tasha show via video lessons how to set up the Shop This Look posts and Gift Guide posts were just what I was looking for!
Tasha even covers how to add affiliate links to your emails as well as how to look at your Google Analytics to analyze your audience and find what interests them so that you can tailor your blog posts to meet their needs.
I learned so much from Tasha's course! But…here's the thing. So that she can give 100% to her students…
The course is only open twice a year for 5 days only.
But you can join the waiting list to be notified as soon as registration opens!
Since the class wasn't open yet, I purchased Tasha's Affiliate Marketing For Bloggers Ebook so I could learn as much as I could while I was waiting for the class to begin!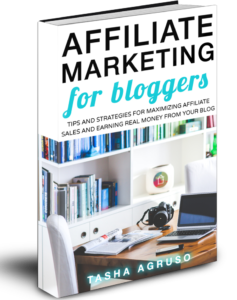 Remember — the course is only open twice a year for 5 days only.
But you can join the waiting list to be notified as soon as registration opens! I got on her waiting list and registered as soon as I received the email that the course was open for registrations.
If purchasing a course isn't in your budget, Tasha has a FREE Quick Start Guide to Affiliate Marketing For Bloggers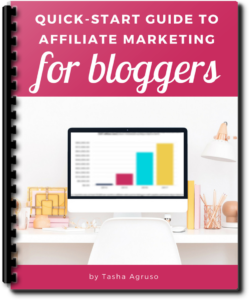 My affiliate income continues to increase each month earning me a steady income from affiliate marketing.
I also frequently re-visit the online class to pick up even more tips to implement into my affiliate marketing strategy.
Tasha updates the course so you can trust that you're getting the most up-to-date information.
I look forward to seeing you in the private Facebook group after you enroll in what I've found to be one of the BEST Affiliate Marketing courses for Bloggers!
You can get on the Waitlist for Affiliate Marketing For Bloggers HERE !