What are the Best Blogging Courses that will teach you how to make money blogging?
If you're a beginning blogger, there are so many courses out there that tell you they will teach you everything about blogging.
First, you need to learn how to start properly set up your blog. Then, you need to learn how to monetize your blog so you can start making money!
But what are the best courses to learn this plus all the other things that go into blogging?
Whether your a beginning blogger or a more advanced blogger, it can be hard to decide which will be the best blogging course that will give you the right information on how to build a successful blog.
I think everyone who enrolls in a course just crosses their fingers and hopes that after hitting that "Enroll NOW" button they don't feel that the course was a waste of time!
That was how I felt about all the blogging courses out there. Which is why I am writing this article. First, so that you don't feel overwhelmed, and secondly so that you don't feel you've wasted precious money on a blogging course.
Here are The BEST Blogging courses that I have personally taken that will teach you how to build a successful blog and give you a lot of VALUE for the cost of the blogging course.
In fact, most likely you will earn back in income what you paid for the course in just a few months!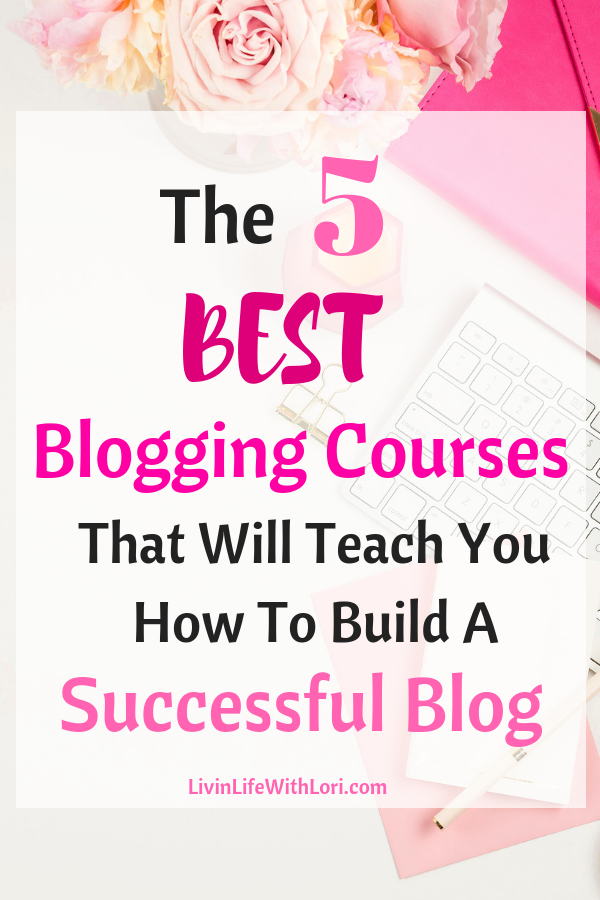 This post contains affiliate links which means if you click on a link, I will earn a small commission at no additional cost to you. Please read my Disclosure Policy for more information.
Best Blogging Courses For Beginning Bloggers
When I first began blogging, I googled the usual "How To Start A Blog" course.
There were so many courses out there that it was hard to decide which one would give me the most information and value for the money spent to help me grow as a blogger.
I knew it was important to invest in your business, but after paying for the setup of my blog (hosting, theme, etc.) plus all the other little extras that begin to add up, I really didn't have a lot of extra money for blogging courses.
But, I wanted to make sure I wasn't wasting time and spinning my wheels trying to figure things out on my own.
If you want to be a success, my motto has always been – why not learn from those who are already successful?
I thought to myself, "If they will teach me in their course the exact steps they used to become successful, well then, why shouldn't I follow those same steps?"
And so…I enrolled in my first course…then I wanted to learn a different aspect of blogging so I enrolled in another course…then another…and so on.
And, I was lucky.
I was picky and choosy about the courses I paid for and only spent money when I absolutely had to.
So, now, I am passing along The BEST Blogging Courses that I took that I learned the MOST from and highly recommend to you!
These bloggers provided A LOT of VALUE for their course.
They gave a step-by-step guide to teach me how to set up and market my blog.
Ways I could earn money through affiliate marketing. How to set up Pinterest (and how Pinterest even works!).
How to set up an Email strategy…and just about everything else you want to know about blogging!
I will tell you…it's not easy.
You will work HARD and put in a lot of TIME to make it work!
You will become an expert in writing, social media, graphic design, Email marketing, and time management.
If that sounds like you…then – Welcome To The Blogging World!
Let's get started!
The Five Best Blogging Courses For Beginning Bloggers
The first course I took was Blogging Blastoff course by Heather and Pete Reese.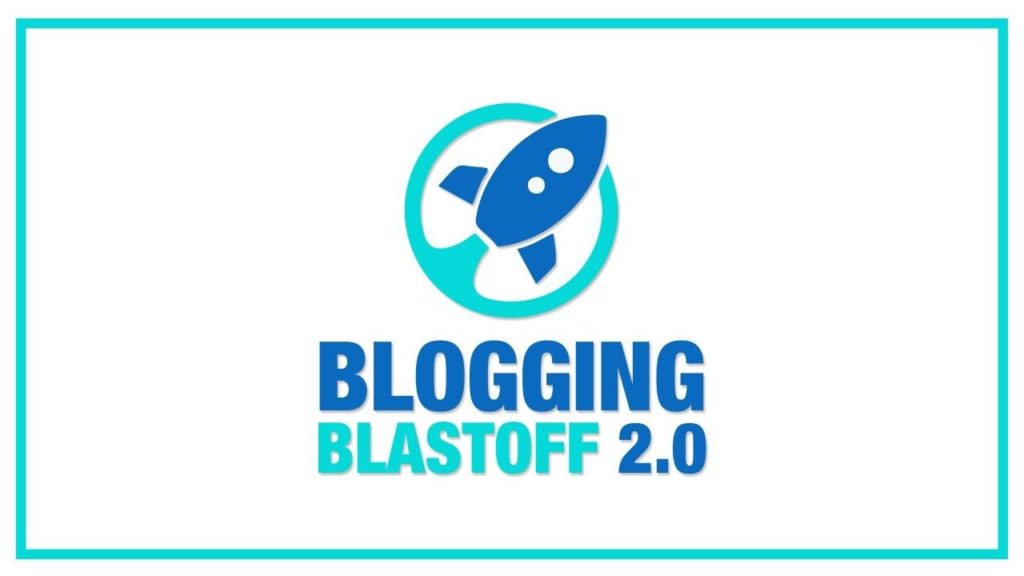 I talked a lot about this course in my blog post The Best Blogging Tips To Build A Successful Blogging Business
I chose this course because Heather & Pete Reese are Lifestyle and Travel Bloggers who have been blogging for over 12 years.
They travel with their family over 150 days during the year and their blog nows bring in $100,000 – $200,000 PER MONTH!
They have taught over 75,000 aspiring bloggers how to build the life of their dreams with a successful profitable blog The Blogging Blastoff Course is a 30-day step-by-step plan that will help you build a profitable blog.
Each day a new lesson is released so that you don't feel overwhelmed!
The course consists of both video and written lessons on the exact steps you need to set up your blog, write sponsored posts, learn how to work with brands, which influencer marketing programs you need to apply to, and how to write a sponsored pitch letter!
Looking back, this was the BEST investment I could have made in starting my blog. The course was well worth the money I spent because they give you a lot of VALUE.
Within four months after purchasing the Blogging Blastoff course and setting up my blog — I was making money!
It was only $76 but felt like a $$Million!
PLUS my income continues to increase each month!!
Without the course, I wouldn't have set up my blog properly; I wouldn't have known how to contact brands to get sponsored opportunities; and, I wouldn't have access to the private WP Fast Launch course that is FREE with your course!
The WP Blastoff course shows you step-by-step HOW to set up your WordPress site and their guru in the private Facebook group answers ALL your questions about WordPress!
For instance…if you can't figure out how to do something…if you get an error message…if you totally messed up the settings of a plug-in you installed – they will look at your site and help you FIX IT!!
If you're looking to start your blog, I highly recommend taking this course!
You can enroll in the Blogging Blastoff Course HERE.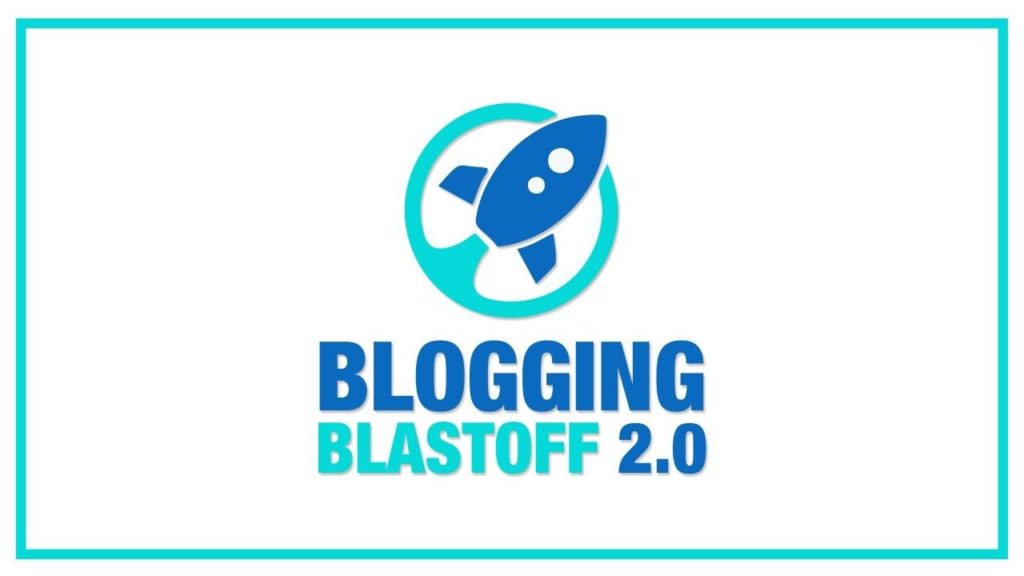 Check Out These 10+ Tools & Resources Every Blogger Needs To Make Money!

BEST BLOGGING COURSE FOR YOUR NEXT STEP IN BLOGGING
I recently found McKinzie Bean's Mom Blogging Mentor course and let me tell you – You're in for a treat!
The Mom Blogging Mentor course is filled with so many "tips" and shortcuts that I hadn't found in any other course!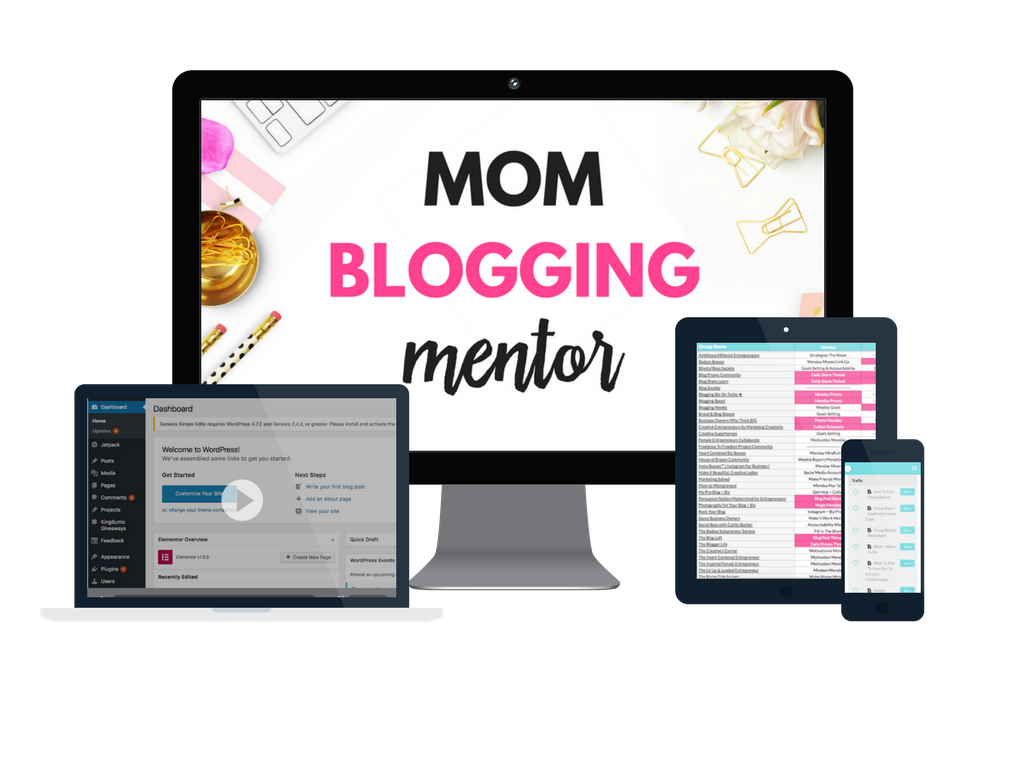 Her 170 page Ebook combined with her video tutorials were just what I had been looking for – especially the segment on how to create an Opt-in on Canva and add it to your Email blast in ConvertKit.
Her section on how to set up a step-by-step sequence in ConvertKit to add the Opt-in form was so informative and easy to understand that I was able to add my new RV Trip Weekly Planner to my website the next day.
This course has everything you are looking for in order to set up your blog.
The best plugins to use and how to install a plugin

How to get ideas for blog posts and set up a blog planner

Tutorials on Pic Monkey and Canva

How to design your social media graphics

How to set up your Pinterest account

How to use ConvertKit for your email list… and much more!
What I also loved about this course were all the extras you get!
I'm talking about how to find the color to match a stock photo, how to create a fillable pdf, and how to create more white space on your pins.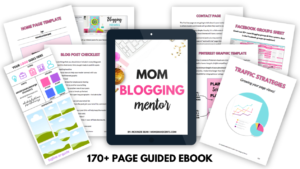 You can learn more about Mom Blogging Mentor course HERE!
AFFILIATE MARKETING FOR BLOGGERS
I was also so excited to find Carly Campbell's course on Affiliate Marketing For Bloggers.
I had been following Carly and her blog Mommy on Purpose since I started blogging and kept hearing about her Affiliate Marketing course over and over.
When I finally had the opportunity to delve into the course, I couldn't stop! The course was all that everyone said it was and more!
Carly tells it like it is and that's what I like about her. She knows what works – and what doesn't.
She takes you through all the aspects of Affiliate Marketing from adding links to your blog, your emails, and a few other little tricks to try!
Even though I had taken other affiliate marketing courses, Carly had different suggestions on how to add affiliate links to blog posts.
After I implemented her suggestions, I saw my clicks and income begin to increase – and they continue to increase each month!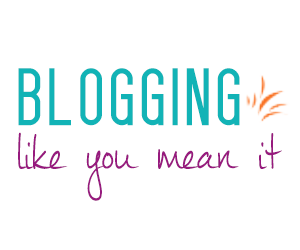 If you're looking for ways to monetize your blog, I highly recommend using Carly's strategies because – they work!
You can enroll in her course here- Blogging Like You Mean It – Affiliate Marketing For Bloggers
The Best Pinterest Course For Bloggers
If you want to increase your traffic, then what I am about to tell you will be life-changing to your Pinterest Strategies!
For years, I had been hearing about Carly's Pinterest strategies and her method to Manually Pin on Pinterest drove thousands of views to her blog.
After finally purchasing her course, Pinteresting Strategies I can attest that the pinning method she lays out in this course is right on target!
My clicks and views on Pinterest exploded!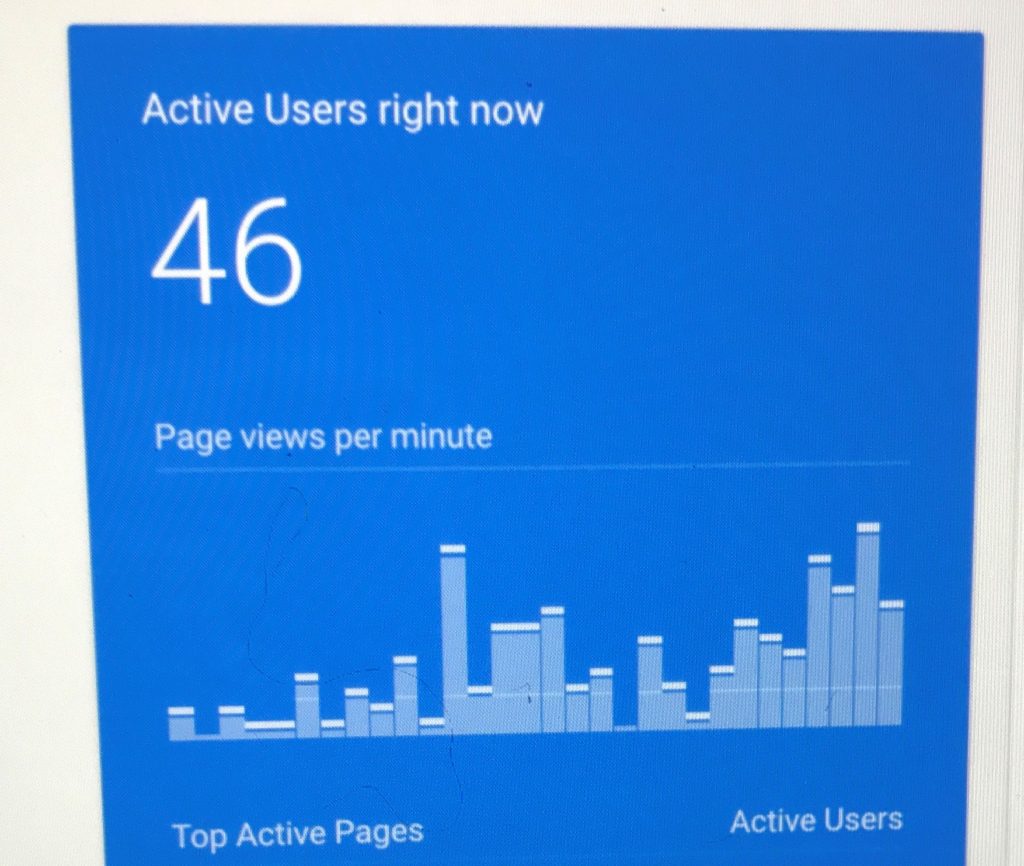 I watched as the Real-Time views on Google Analytics climbed higher and higher using Carly Campbell's methods.
Pinteresting Strategies was the course that increased the traffic to my blog and what I continue to use daily!
What I love about this course is that Carly knows absolutely everything about Pinterest. She reads engineering reports and keeps up-to-date on All Things Pinterest!
Get your Pin Template Starter Pack and Pinterest Title Traffic Hacks and learn more about Pinterest!
BEST COURSE TO LEARN SEO
Learning SEO wasn't stressed enough when I started blogging – but, I am here to tell you – it is SO important to learn!
What is SEO?
SEO stands for Search Engine Optimization. In basic terms, it means writing articles that people are searching for answers to.
SEO is a long game. You won't see traffic until Google knows and trusts your website (which is why a Pinterest strategy is important when starting out).
How To Learn SEO
The course that I highly recommend to learn SEO has a name you won't forget.
It's called – Stupid Simple SEO.
But it is anything but Simple.
Mike Pearson provides an in-depth course to learn all aspects of SEO from keyword research, researching your competition, how to rank high than your competition, and a lot more in this intense course – Stupid Simple SEO!
For an introduction to SEO, you can take his FREE SEO training where you will learn about the secret to niching down and how to improve your content to rank highly in Google.
To be successful, you need to learn the basics of SEO. Stupid Simple SEO will teach you that and much more!
How To Create Printables To Increase Revenue
There are many ways to make money from your blog.
Affiliate Marketing and Ad Revenue make up a lot of bloggers' income – but did you know that you can create your own product to sell as another way to make money?
The best course that I took to learn how to create my own products was Printables By Number.
Suzi Whitford's approach to breaking down the steps to create cute and fun printables was one of the most rewarding courses I took.
In the course, Suzi walks you through how to create planners, journals, budgets, and coloring pages in a step-by-step method that makes it easy to learn.
Thanks to Suzi's course, I learned how to create journals easily in both Canva and Powerpoint so that I could create my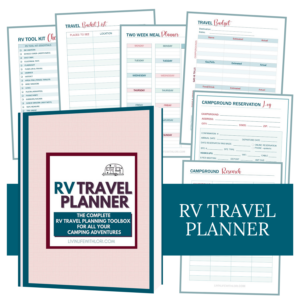 And Camping Meal Planner!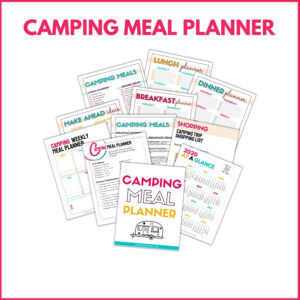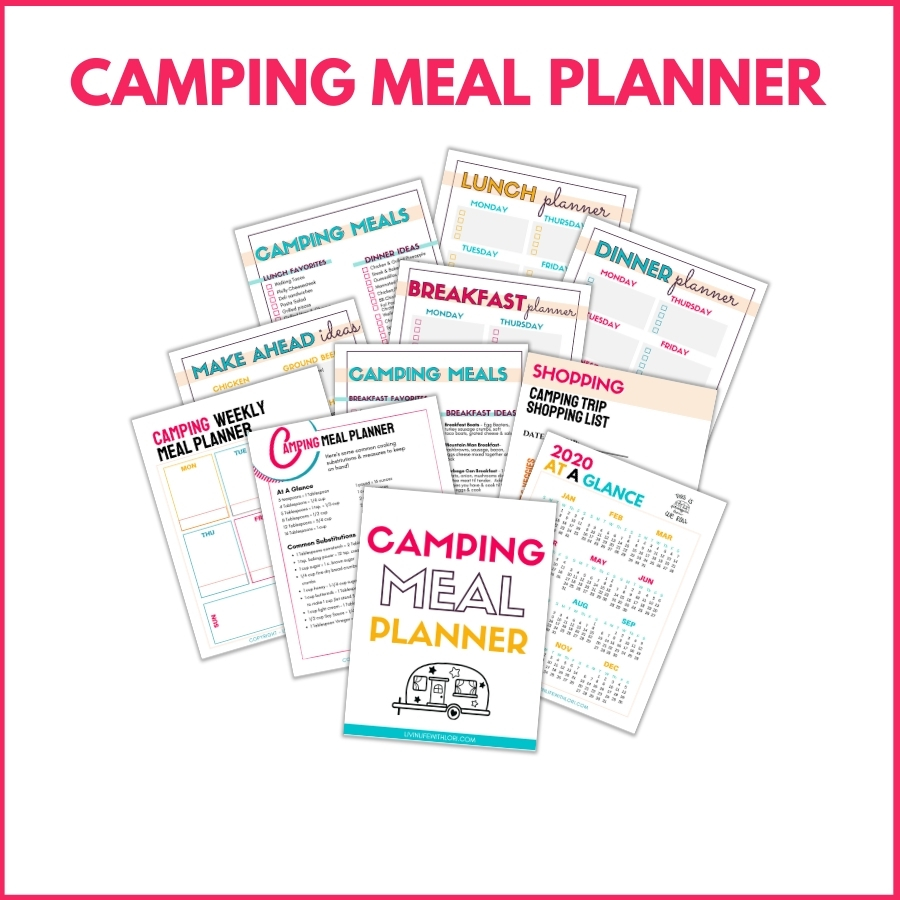 Creating Printables for my website has increased my monthly income and gives me another revenue stream to build on!
Learn more about how to make Printables for your blog here.
These are the BEST Blogging Courses for new bloggers that will cover ALL the basics of how to be a blogger, how to promote your blog, and — Most importantly – How to Make Money Blogging!