Last Updated on January 28, 2020 by Lori
Have you been thinking about buying an RV? Whether you plan to travel as a full-time RVer or a Weekend Warrior, purchasing an RV is not an easy decision to make. Here's our journey to becoming RV owners and realizing camping was one of the best decisions we made as a family.
See if the RV Life is the right decision for you too!
This post may contain affiliate links which means that if you click a link and make a purchase I will earn a commission at no additional cost to you. Please read our disclosure policy for more information.
Why Buying An RV Will Change Your Life
The year my husband turned 50 was a big year for him…I suppose it is for many men. I didn't really understand what the big deal was since I had turned 50 four years earlier!
One day he came home and said, "I want to buy an RV." I took a look at him and kind of chuckled. When I saw he was serious I played along as I usually do and said, "OK, let's go look!"

My parents have had a travel trailer for over 30 years. They winter in the south preferring the warmth of Texas to the cold winters of Kansas. They started with a 30 ft. trailer then moved onto a large fifth-wheel trailer which they currently have.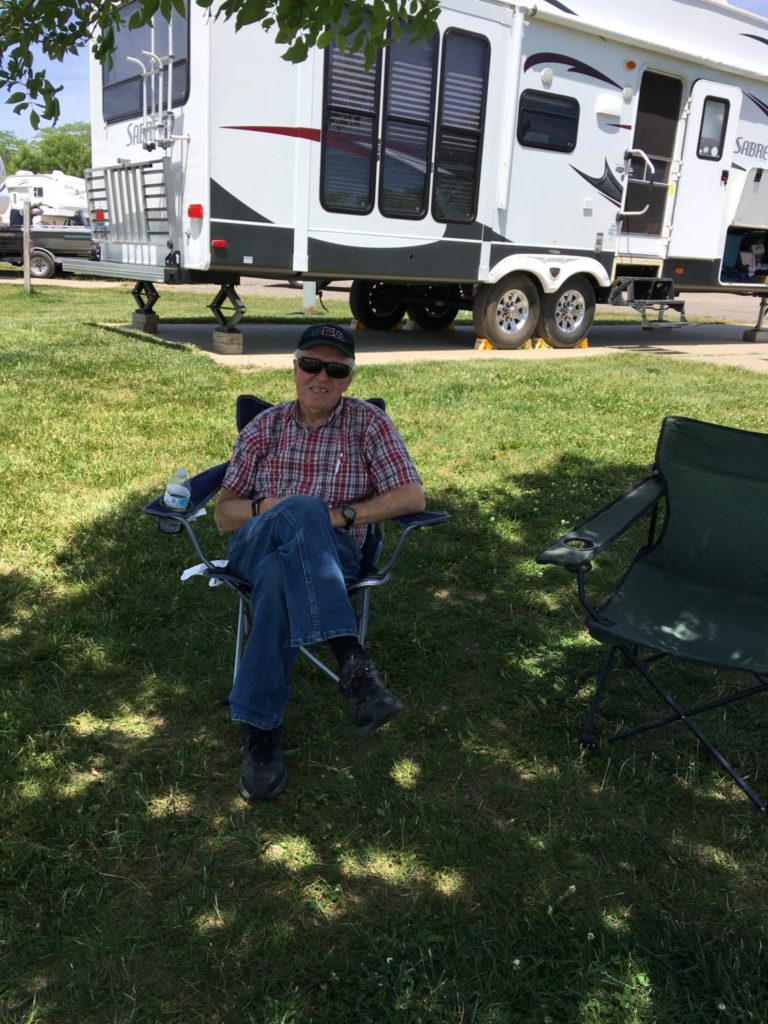 I thought to myself…I wonder how large of a trailer he has in mind? I could just see us trying to get off Long Island – going over the Throg's Neck Bridge – or worse–going over the George Washington Bridge in all that traffic! The lanes are narrow, people cut in and out of lanes, trying to get through the toll booth! Ugghhh!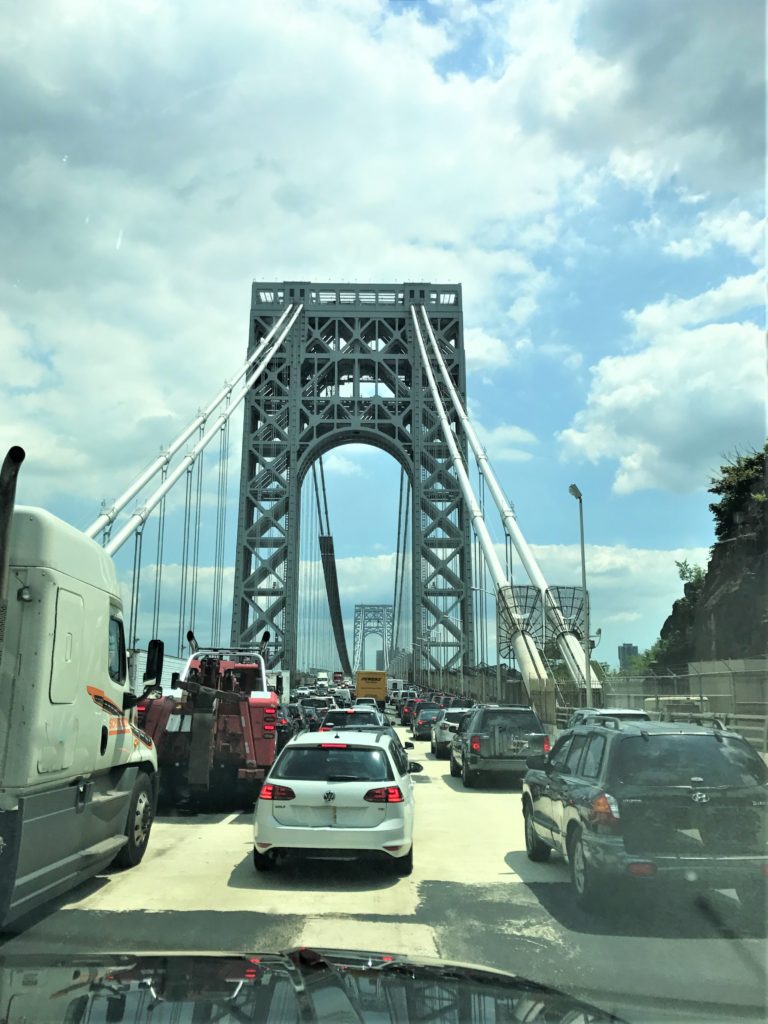 So one day we drove out east (eastern Long Island) to take a look. There were large trailers, small trailers, trailers with pop up tents, trailers with a "bunk room", trailers with outdoor kitchens, outdoor TV's, trailers to drive, trailers to pull…any type of trailer you could imagine.
The nice man came out to show us the various types of trailers. Little did I know, my husband had been researching trailers for months. He knew the exact trailer configuration he wanted, the length he wanted, and the price he wanted to pay.
Hmmm…I guess turning 50 WAS a turning point in his life.
"Lor." he said, "we've got to start living life! This is something I've wanted to do since I was a little kid. We're going to find a way to do it!"
I had to admit I LOVED the trailer. I loved the size (23 ft.), the layout of the living area and kitchen, the color, everything. The man told us the price and my husband said "Sold!"
This was February so we had to order the trailer. Luckily, we would be getting a brand new, re-designed 2018 model. It would be delivered June 26, 2017.
JUNE??!! Oh boy. My husband wanted it now! He would just have to wait.
In the meantime, we knew we would have to start reserving campgrounds for the 4th of July weekend. Again, my dear hubby had already been researching various campgrounds in New York, New Hampshire, and Massachusetts.
He quickly whipped out his cell phone. "What do you think about these," he said.
"They look fine to me," I said. What do I know about campgrounds?
We began calling. We made four reservations over the next few days and we didn't even have our trailer yet!
March came and my husband called the dealer, "Any word yet?" The man laughed, "Tom! It's only March!"
By this time, I think my husband had watched every You Tube video about the Jayco 23 RSLW trailer. The jingle for this one particular video began driving all of us crazy.
Every night…doot-do-dooot-do-doot…"this is Randy and I'm gonna show you the Jayco 23RLSW trailer."
Whenever anyone came to our house to visit and my husband said "Hey do you want to see my trailer?" And he would put the video up on the big TV.
ver and over again we watched as Randy gave us all the features of the Jayco 23 RLSW trailer.
When April arrived my husband couldn't wait any longer. He went straight to the Jayco factory directly to speak to someone.
He asked if there was any word on when his trailer would be arriving. The nice man told him he saw the order and that particular model was scheduled to be produced in May.
Great! The man and my husband became fast friends…because my husband began calling every two weeks.
Finally, the trailer was built and being pulled to Long Island! OMG we couldn't wait!
The day finally came! Our son went with us to pick up the trailer. It was beautiful!
We get the "quick tour" that no one could possible learn how to hitch up and attach the sway bars, remember this…remember that… But, never fear!
My wonderful husband had watched about a thousand You Tube videos and looked like he knew what to do right away.
And we were off! Driving along the LIE (Long Island Expressway), merging onto the highway like he had done it a million times.
Now…will he be able to back it in our driveway?