Last Updated on October 10, 2022 by Lori
Have you been thinking about replacing your original RV Mattress? Here's a guide to the Best RV Mattress to help you find the right size to replace the one that came in your RV.
Let's face it – the mattress that came with your RV isn't the "comfiest."
It's thin, not well-padded, and can make for a sleepless night at the campground!
But what is the best replacement mattress for your RV?
With so many options available, it's hard to know if purchasing a new mattress or a mattress topper is the best option.
Here are my picks for the Best RV Mattresses and some of the best options for mattress toppers to guide you in making the right purchase so that sleeping in your camper trailer will be both comfortable and relaxing.
This post contains affiliate links which means if you click on a link and make a purchase, I will earn a commission at no additional cost to you. Please see our Disclosure Policy for more information
THE BEST RV MATTRESS TO REPLACE THE ONE THAT CAME IN YOUR CAMPER
There are many options when considering a mattress replacement in your camper.
If you're like me, you've continued sleeping on the original mattress that came with your RV saying, "It's fine!"
But, when you start thinking about sleeping on that hard, 2-3 inch mattress, your body begins to remember what it is like waking up on that flat, hard surface at the campground.
That's when you finally decide – It's time for a new mattress!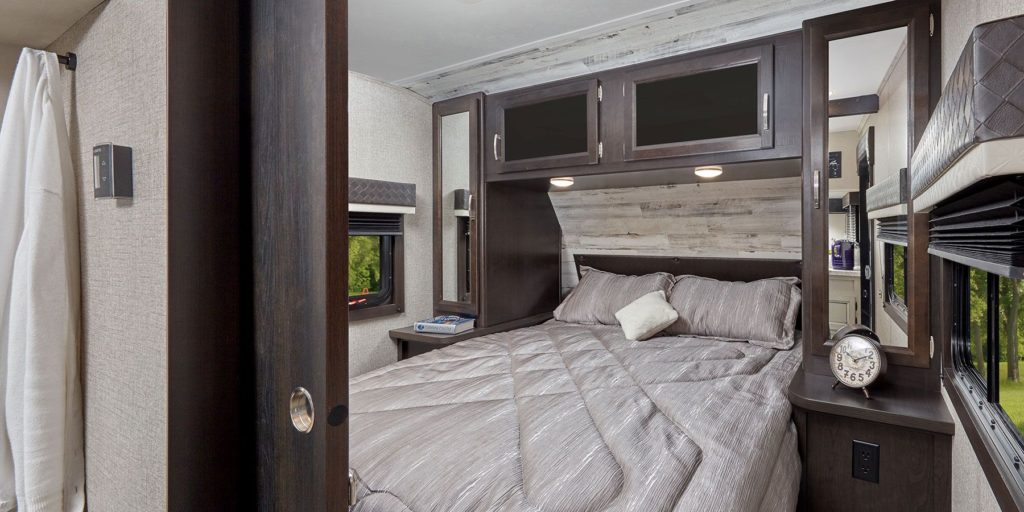 That was me. I love a firm mattress, but our "upgraded – or so they told us" RV mattress in our Jayco trailer started to feel like I was waking up on the hard ground.
Plus, we started sagging towards the middle. That's when you know you need a new mattress!
We had been sleeping on that mattress for three (3) years. So, when we were starting our fourth season in the trailer, I finally said,
"It's time to look for a new mattress for the trailer!"
That's when I started to research RV Mattresses.
Boy, was I in for a surprise! You would think that if you knew the basics of what you need in an RV Mattress – that would be it!
RV Mattress Queen Short
That's it. That was our requirement.
Little did I know that I was about to embark on a learning experience that I never dreamed I was going to get!
Why?
Well, of course, I took to the internet to see what RVers were recommending. That's when I got really confused!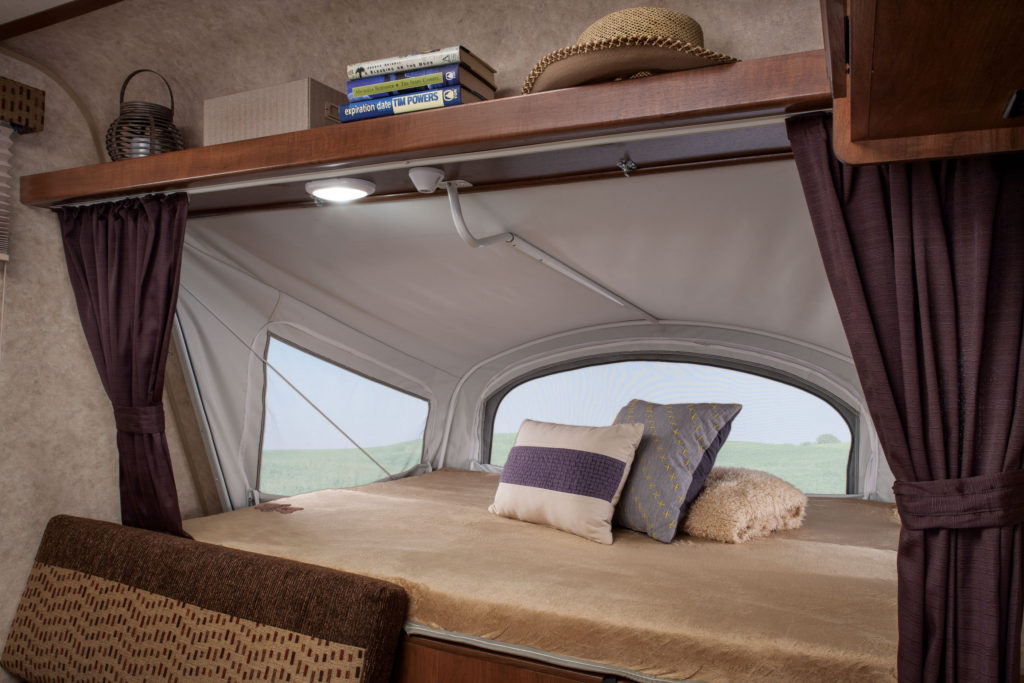 Some preferred a regular mattress saying that for the price of an RV mattress topper, you were more than halfway to the full mattress price – so why not just get a mattress!
Others swore by getting a new mattress topper. Then there's the "mattress in a box" that arrives in a box and you roll it out onto the platform. But don't forget to wait until it "fluffs" up fully before using it!
Then there's the smell…yes, they said, some mattresses come with such an odor!
"Don't get the foam…or if you do you need to put down plastic so it doesn't get moldy!"
What? Wow…this was NOT going to be easy!
So, after getting my OWN education, I've chosen some of the highest-rated RV Mattresses and RV Mattress toppers to help you determine what is the BEST replacement mattress for your RV!
According to The Better Sleep Council, what you're wearing, your bedroom temperature, how much your partner snores, or if you use electronics in bed all impact how well you sleep each night, but the single biggest factor is one that you might not think about – your mattress.
MOST POPULAR TYPES OF RV MATTRESSES
Innerspring Mattress
If you are looking to replace your RV mattress with a traditional mattress, you might consider an innerspring mattress. This mattress uses a steel coil support system.
The spring shapes, designs, coil gauge, and the number of coils in a mattress can vary.
The innerspring is covered by padding or upholstery materials, including various foams, fiber, and even additional layers of smaller steel springs.
In general, the greater the number of coils, the more points of support and the better the bed can contour and support the sleeper.
Memory Foam Mattress
Memory foam mattresses are another great option for a replacement in your camper.
It uses high-density polyurethane foam as the support system, in the upholstery layer or both. This foam contours closely to the shape of the sleeper making it a comfortable night's sleep!
Latex Mattress
If you're looking for something really comfortable, and you use your RV for extended periods of time, you might want to look at a Latex RV Mattress.
Latex mattresses use latex foam as the support system, in the upholstery layers or both. Latex may be made from plant- or petroleum-based materials.
Gel Mattress
Gel mattresses use foam that contains gel in the product's support system, upholstery layers or both.
The gel is added to the foam using different types of technology. The gel foam can offer consumers different comfort, feel and heat dissipation features.
Foam Mattress
Foam mattresses use one or more types of foam as the support system. The foam may be polyurethane, memory or latex, and can contain gel or other materials.
The foam can be manufactured in a variety of shapes and densities to offer consumers a mattress that has different comfort, feel and heat dissipation features.
This is the most common type of RV Mattress because it is budget-friendly. If you only sleep in your RV a few months out of the year, this may be your best option at $150 – $300.
Determine What Size RV Mattress You Need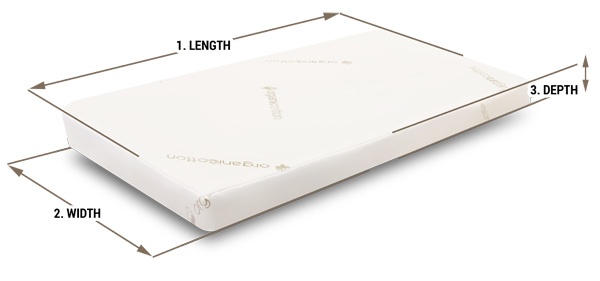 First, you need to determine what size RV Mattress will fit in your camper. Most people just measure the mattress and think that's the correct size to order.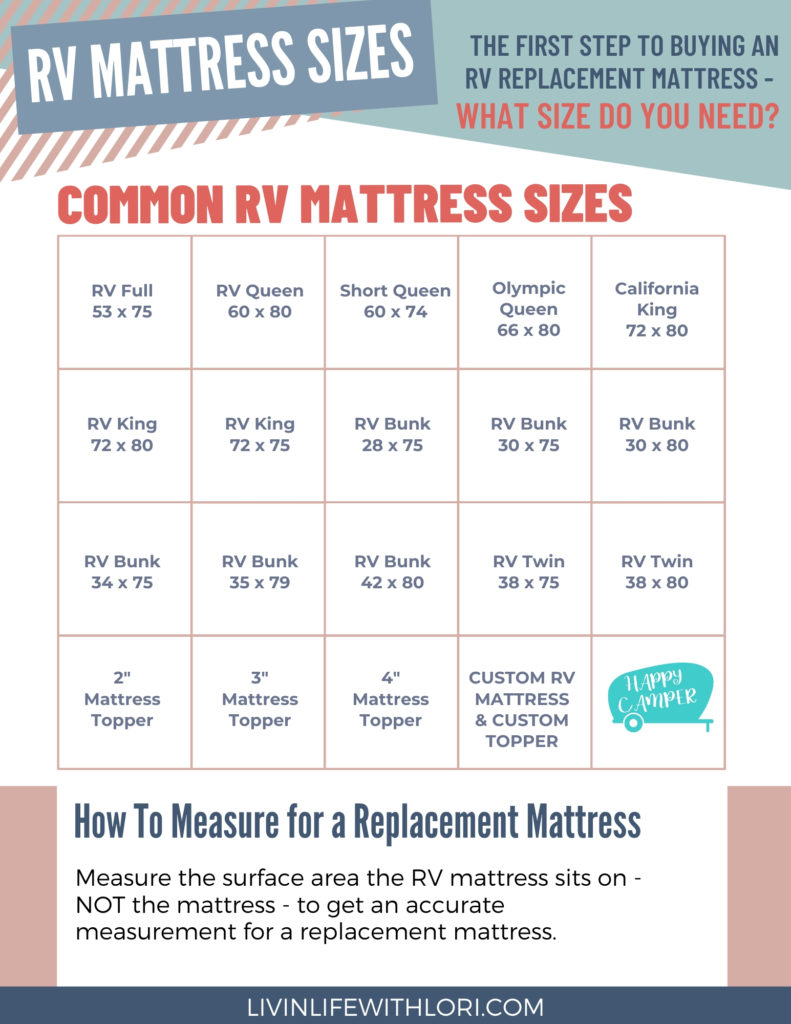 However, you need to measure the area the mattress sits on to be accurate. Usually, the RV mattress sits on plywood so you need to measure the surface (plywood or whatever your mattress is sitting on) to find the correct size mattress to order.
Why not just measure the mattress?
Well, depending on how long you've had the mattress, it might have become misshapen, shrunk, corners became bent, and numerous other reasons that the mattress is not the same size as when you brought it home from the dealer.
BEST RV MATTRESS REPLACEMENTS
RV Mattresses
As an Amazon Associate and member of other affiliate programs, I earn from qualifying purchases.
Top of the Line
Cooling Gel Foam
Adjustable Firmness = 2 Mattresses in 1!
20 Year Warranty
2 additional inches of contouring memory foam
Additional Support
Select your own height (8 inch or 10 inch)
Need an odd-sized RV Mattress? Get a customized mattress from Tochta.
100% customizable to meet the needs of every sleeper, and create your own perfect comfort level. If you're sleeping with a partner who prefers a different comfort level.
Split side firmness customization
Premium "quick recovery" cooling comfort layer (soft & supportive comfort)
Firm edge support system. No more "roll off" dilemma
High density support layers (Soft, Medium, Firm)
9 different firmness levels
Forever customizable
This mattress features a 10-inch MEDIUM-PLUSH feel profile for universal comfort for side, back, and stomach sleepers
Gel infused memory foam regulates temperature while conforming to the body to ease pressure points
The 2.5-inch ventilated gel memory foam top layer creates a cooler sleep experience than traditional memory foam by helping to regulate body temperature and increase circulation
1.5 inches of transition foam and 5.5 inches of dense bamboo charcoal infused support foam provide stability and full body support
Compressed, rolled, and shipped in a box for simple setup; easily fits through narrow hallways and staircases
2.5" CoolBreeze GEL 4lb High Density Open Cell Memory Foam: Sleep Cool Technology Foam! 120 day trial! Warranty: 20 years Limited Warranty.
2" + 2" Cool Airflow, 3.5" foam for ultimate support base! Feel: Medium Firm
Made with High Quality and durable 4-layer construction! Compare to the GENIUS at a fraction of the cost
Luxurious white cover with brown suede, fire barrier, zipper washable cover
Short Queen 60" x 75" size
2" of 2.5 lb density memory foam on a 6" supportive base foam with a soft 4-way stretch knit cover (fabric may vary slightly from picture)
Temperature sensitive memory foam is open-cell construction, disperses weight evenly and gives a cooler sleeping experience than traditional closed-cell foam
Mattress is crafted in the USA with superior workmanship
qualityCertiPUR-US Certified. Limited manufacturer's warranty
BEST RV MATTRESS TOPPERS
Maybe you are looking for just a mattress topper to put on top of your current mattress in the RV. These can be a great option if you want to add some comfort and support.
Just remember that mattress toppers can take up to 48 hours to fully expand.
Also, cold weather may also affect how quickly the topper will expand. Plus, there may be an odor to the mattress topper, so you want to have it in the open a couple of days before you head out on the road!
Like the RV Mattresses, there are different types of toppers too!
Green Tea Memory Foam
The latest evolution of memory foam, biofoam replaces some of the traditional petroleum with natural plant oil and includes natural green tea Extract and all-natural active charcoal to help absorb moisture, eliminate odors, and keep your mattress topper fresh.
Available in sizes 1.5″, 3″, 4″ Green tea extract and castor natural seed oil naturally eliminate odor-causing bacteria.
Memory Foam Topper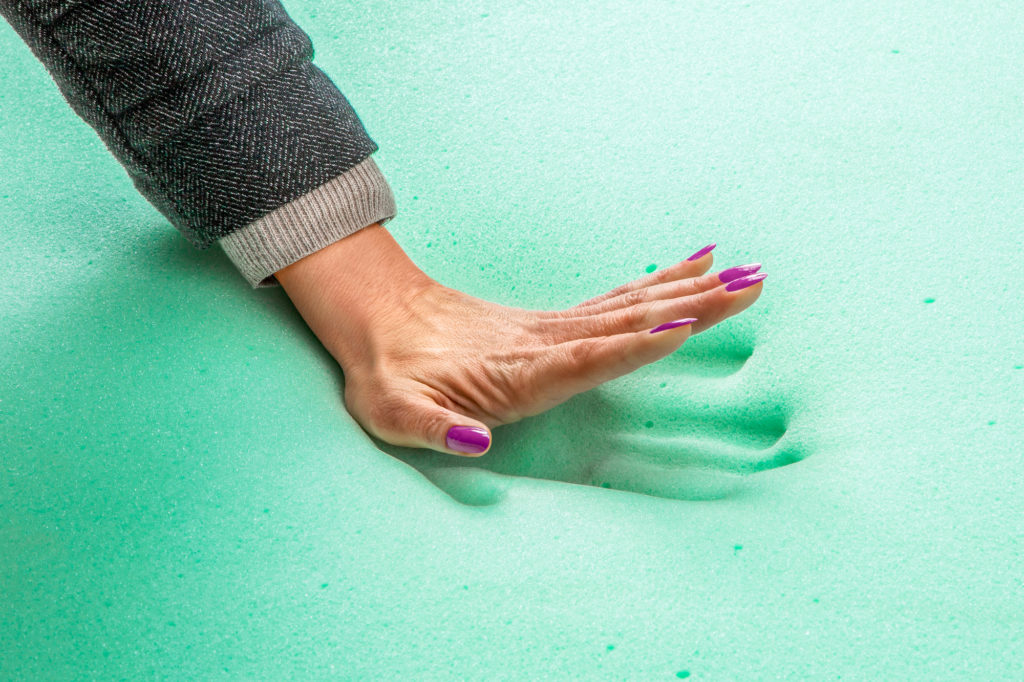 The dual layers of body-conforming memory foam and high-density base support foam will enhance your current sleeping situation.
You will feel your weight evenly distributed as it relieves those pressure points – head and shoulders, hips and feet – for a more restful and rejuvenating sleep. Its responsive active suspension will isolate and reduce motion transfer between you and your sleep partner.
Gel Mattress Topper
A Gel Mattress Topper is made of plush, gel-infused memory foam for supreme comfort. Top-quality foam is infused with advanced gel material that captures and distributes heat for a more comfortable sleep temperature. The Mattress topper has a ventilated design that improves breathability for refreshing sleep.
RV Mattress Pad – Hypoallergenic Extra Plush Bamboo Topper with Fitted Skirt
If you need a Hypoallergenic option, this Hypoallergenic Bamboo Topper with a fitted skirt gives you the look and feel of down only better and makes the cover 100% hypoallergenic.
Here are some of the BEST Mattress Toppers for your camper.
RV Mattress Toppers
As an Amazon Associate and member of other affiliate programs, I earn from qualifying purchases.
Conclusion
Finding a replacement for your RV Mattress may not be a quick decision.
With so many options of mattresses and mattress toppers, take the time to do your research to make sure you purchase the right one that will give you the best sleep and comfort in your RV.
Remember to measure the surface area the mattress sits on to order the correct size for your camper. You may need to order a custom RV Mattress, which could take longer than making a quick order online.
Whether you choose a new replacement mattress or a new mattress topper, I'm SURE you will be a HAPPY CAMPER!